By Adila Zakir| Enterpreneur/Writer/Blogger
I have been working as a serial freelancer and a serial freelance buyer for 4 years, and in this span of time, I have worked with nearly 300+ buyers and sellers. Here, I am sharing my experiences to help buyers hire the best freelancers. Let's get started with Tips to Hire Freelancer.
Freelancing is an industry which has been predicted to get further boost in the coming years. There are more talented professionals who are entering the field to quit their 9 to 5 job. It is a big opportunity for those businesses which want to get their work done with a perfect mix of affordability and quality. Here, I have compiled advance tips to hire freelancer, which can lead you to the right path in hiring the right freelancer:
1. Do not Trust the Most Reviewed Profiles
Yeah, it looks interesting, but it is amazing to learn and understand the logic behind it.
If your focus is to have a freelancer who has 3,000 reviews on his or her profile, then it does not mean that the person is will do the perfect job.
Here is why.
In the arena of online marketing, people sell reviews, and there are a lot of buyers who use them to boost their business. So, there is a possibility that they might have used this technique.
Secondly, if you have a bad experience, you will not be able to get a refund. The reason is simple. The same 3k reviews will become the reason for this mishap.
See, the basic concern of a seller is to not to get a bad review so that his or her reputation can stay at the top.
But if you give a bad review to a seller who is already having 3k reviews, then your one bad review will not harm his or her ratings.
Makes sense?
It was as simple as ABC. Right?
Here is a complete guide on How to Start a Blog within 30 minutes
2. Filtration Tricks to Avoid Bot Bidders (Killer Tip to Hire Freelancer)
Are you aware of Auto Bid Posters?
If no then you are missing a lot.
Being honest, there are a number of auto-bid posting services that freelancers use to bid. You will post a job and they will not even be aware they have applied for that job. It is one of the main reasons that you waste your time with the wrong freelancer.
Just search "Freelance Auto Bid Posters" and you will be amazed to see a bundle of bid posters.
Moreover, on the freelancing stage, most sellers do not read the instructions given in the job description and just keep on applying blindly with some ready-made templates.
In my opinion, it is not an offense, but this is only a half comment.
Adding a template is fine as sellers face a lot of competition while applying for a job, but a blind posting of request is wrong as it is a loss-loss situation on both ends in most of the cases.
You waste your time talking to the person who is not aware of the project, and the other person becomes confused when you contact him or her to award a job.
You got the point.
Here comes the filtration technique; incorporate a straightforward code somewhere at the center of the content. The code can look something like begins your application with your favorite pet name or begin your application with a sentence like "I can do the job".
It will help you navigate the right freelancers, and you can avoid those who simply keep on shooting applications left and right. You need somebody who actually looks into the details and understands your requirements.
3. Prefer Niche Sites
You can hire our experts in multiple niches as they have been working on niches for years.
Freelance Websites to Hire a Writer
Note: If you want to hire the writer of this post, then kindly proceed. Here is our Contact Page. (We charge $60 for this type of post)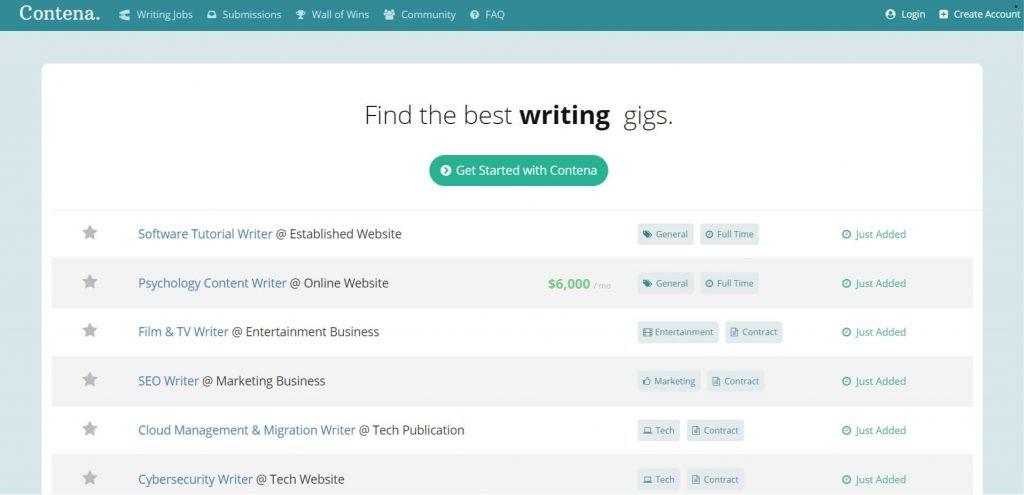 Freelance Websites to Hire a Website Developer/Designer
Freelance Websites to Hire a Graphic Designer
Freelance Websites to Hire a Photographer
Freelance Websites to Hire a Virtue Assistant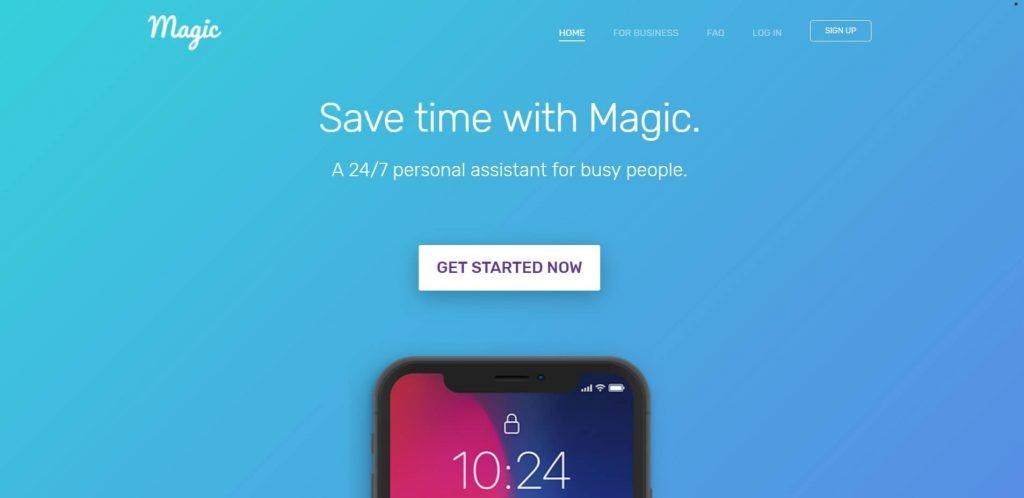 There is an opportunity to find the best talent on these sites as freelancers working here as niches experts.
Top Freelance websites List
Upwork
Recommended: Freelancer Vs Upwork
Freelancer.com
Fiverr
Recommended: Fiverr Vs Upwork (Buyer Guide)
People Per Hour
Guru.com
4. Have Clear Guideline
First, you shouldn't enlist aimlessly. For example, if you need a writer, then make it clear in your job description that what you actually need to get written, what is the word-count and what is the delivery time.
Take a few hours to acclimate yourself with the activity that necessities to complete. Along these lines, you will be able to know what type of person you need. Moreover, it will be easy for the sellers to understand your needs and they will use their bid credit for the right job (I am not talking about who bid blindly as mentioned in the second point).
By the day's end, you will have a list of those applicants who have the potential to get your job done in the most professional way.
Keep your description short and scannable so that the potential freelancers can apprehend it fast. By doing this, they will also get the idea that the buyer has a clear road-map.
Here is a template that you can use while posting your job on freelancing websites. Moreover, you can also use this script while contacting a freelancer via mail or another text-based request.
There should be 6 parts of your body text
Requirement
Goals
Responsibilities
Skills Needed
Expected Delivery Time
Budget (Optional)
Copy this template and fill your detail, and you are good to go; it is completely free. (A way to say thanks to visiting this site and post)
5. Hire Different Freelances
This is a pro on among all the tips to hire a freelancer and it is to purchase advance freelancing services. You will find and hire the best freelancers if you conduct some competitor analysis.
Basically, it is applicable only for those buyers who need some service on long-term bases, and they are interested in getting the right talent.
So, pick a few freelancers, followed the instructions which you mentioned in your job description. Give them the same task and instruct them about the delivery time, which should also be the same.
Then, analyze the data; here is a simple data analysis metric template that you can use to find the best freelancer for your business.
Write App Reviews and earn upto $5000/Month>>>>
Quality of Work
Delivery Time
Communication
Freelancer Availability
Free Revisions
Pricing
At that point, add your figures and examine the outcomes and just take the best individual and move on towards your project completion.
6. Common Sense Tips to Hire Freelancer
It is a reality that there is too much competition among the freelancing sites, but finding the right site for your business is an uphill task. However, I do not say to not to buy services form the Fiverr, but you should take extra care when you are opting for some cheap services.
Logically, when a person is selling something complex at $5, then there is something fishy going around. A competent person will not have time to work for $5. I agree that cheap is not always the lower quality, but it is advisable to make a deal which looks logical and makes you comfortable.
7. Keep the Moral of Freelancers Up
After following the above steps, you found an extraordinary specialist.
Congrats!
Now, ensure that this individual is glad to team up with you on long-term bases. Remember, professional freelancers, are not like normal 9 to 5 employees. They opt for freelancing to have flexibility in their job.
Here are some tips for working with a freelancer for a long time.
Give clear instructions and do not take much time to explain the requirements. It will save either of your time as a by-product. By doing this, the freelancer will stay easy. Basically, while working remotely, a seller wants to have more time so that he or she can utilize every minute for the right client.
Avoid tight deadlines as it creates discomfort for a person who is working from home. As a freelancer, I charge higher for all urgent jobs which buyers accept happily, but it actually makes me uncomfortable as it forces me to push back a lot of other projects.
Respond as quickly as you can. Have the application of the freelancing site installed in your cell phone. Otherwise, every good freelancing site sends your notifications when a seller updates about the order. Do not ignore them as they take only a few minutes. It is great for the timely delivery of your orders as well.
Have written contracts with the sellers. Most of the freelancing sites provide a fully formatted task page where you can mention all the work. However, if you find that that page is not enough to explain all the services, then it is advisable to have some simple (even word doc.) to elaborate needs and wants form both the sides.
8. Protect Your Information
This is a crucial step when you are hiring a freelancer.
Mainly, you provide a lot of information to the seller, and some of it can be confidential too. Let me say that most of the freelancers do not have verifies accounts on the freelancing sites. When buyers come and want the privacy of their information, then even the freelancing website do not know what is the identity of the person, a buyer is assigning the job to.
The solution is simple. Find those freelancers who have a verified profile on the freelancing sites. Sign NDA (Non-Disclosure Agreement), and now, you are good to go.
Your information and all documents are safe now.
9. Ask for Samples
This will help you the best when it comes to hiring a freelancer.
Do not believe in all that has been mentioned in the damn nice looking stunning resume. Importantly, there are a lot of high rated freelancers in the online field who are not interested in adding there education and experience in their profile page.
Actually, I do not recommend doing it as your profile should be 100% complete but do you know why they do this?
The answer is simple.
They know what the buyers do not believe them.
So, it is always better to ask freelance sellers to show their portfolio. You can make 4 things sure with it:
The person is original or not
What is the level of his or her professionalism
How he works
Is he or she fit for your job
Moreover, "never" believe in the random portfolios. Always see the name of the freelancer written with the portfolio to ensure originality.
Final Words: Tips to Hire Freelancer
Following these tips will assist you with filtering down and hiring the best freelancer in the most proficient manner. Additionally, as a decent businessman or a business lady, find the best talent and truth your employees. You have to give close consideration to whom you work with. Once you follow these tips to hire a freelancer, you will be successful to extract the best talent out of the crowd.
Fortunately, this procedure to hire a freelancer is convenient, speedy, and free of cost. If you want to hire professional and affordable freelancers, give us a chance to prove our capabilities. Here is our Contact Page
Wish you luck with your business ventures!