How does Fiverr Work
Fiverr is an online platform that allows buyers and sellers to connect to buy and sell digital services.
Sellers on Fiverr offer online services to buyers from all around the world at a low cost. Freelancers have the freedom of selling their projects at any time to any company.
Fiverr works by giving buyers pay in advance for "gigs" and the range of gigs starts from copywriting, web design, as well as to social media marketing.
Flash SALE Going On HURRY>>
At Fiverr, it takes one or two days to complete an order, but the important thing is, delivery time is set by the seller and can take longer if the seller has a long line of orders. The seller gets 80% of the total amount once the order is completed.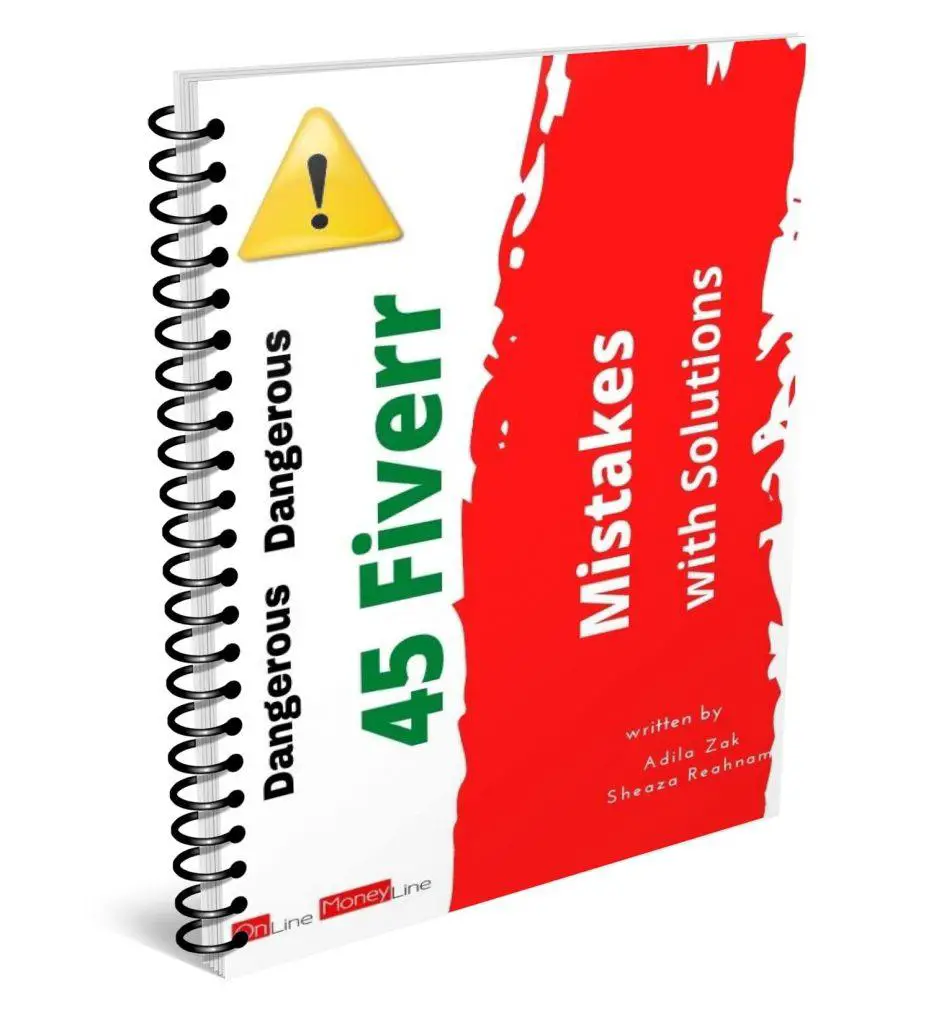 Avoid FIVERR MISTAKES to save YEARS!!
45 Fiverr Mistakes with Solutions!!
Fiverr Terms
We have two ways to view the site, the first way as a buyer and the second way as a freelancer. Now, I will explain the terms they use on their site.
10 Killer Tips to Write Fiverr Profile Description
16 Sites Like Fiverr | Legit & Safe
Buyer
A buyer is a registered user who wants to purchase gigs. In simple words, if you are looking to purchase a gig on Fiverr, you are a buyer.
Write App Reviews and earn upto $5000/Month>>>>
Seller
Seller is a registered user who offers gigs. If you are looking for work and you sign up on Fiverr for selling your projects, you are a seller on Fiverr.
Gig
Gig means a service offered on Fiverr by the sellers. 
Fiverr is a platform that gives us the facility to connect with buyers and sellers, and then both buyers and sellers coordinate with each other for their working needs.
Recommended: How to Stay Online on Fiverr 24 Hours
Recommended: How to Post a Gig on Fiverr
A buyer can search through the profile of sellers to find the perfect match for his project. In the same way, a seller can look all over the buyer's requests to find the work that matches his skills as well as experience.
Write App Reviews and earn upto $5000/Month>>>>
Service Fee and Processing Fee on Fiverr
When a buyer and seller agree with each other, they create an order and set a specific time as well as a price for that order.
When a seller completes his work, he delivers his project to the buyer. The buyer checks the work provided by the seller, if the project is completed according to the requirements of the buyer he approves his work. If the project is not completed according to requirements, the buyer asks the client for a revision of his project. And when the project is completed, the seller gets the money.
Flash SALE Going On HURRY>>
Now the question is, how much money the seller gets? 
At Fiverr, if a seller completes an order, Fiverr adds the money that the buyer paid, to the seller's account. Fiverr charges a service fee of 20% on every order completed by the seller. 
Let's take an example to make it clear.
Fiverr will deduct $1 from an order of $5 and the remaining $4 will be transferred to your account.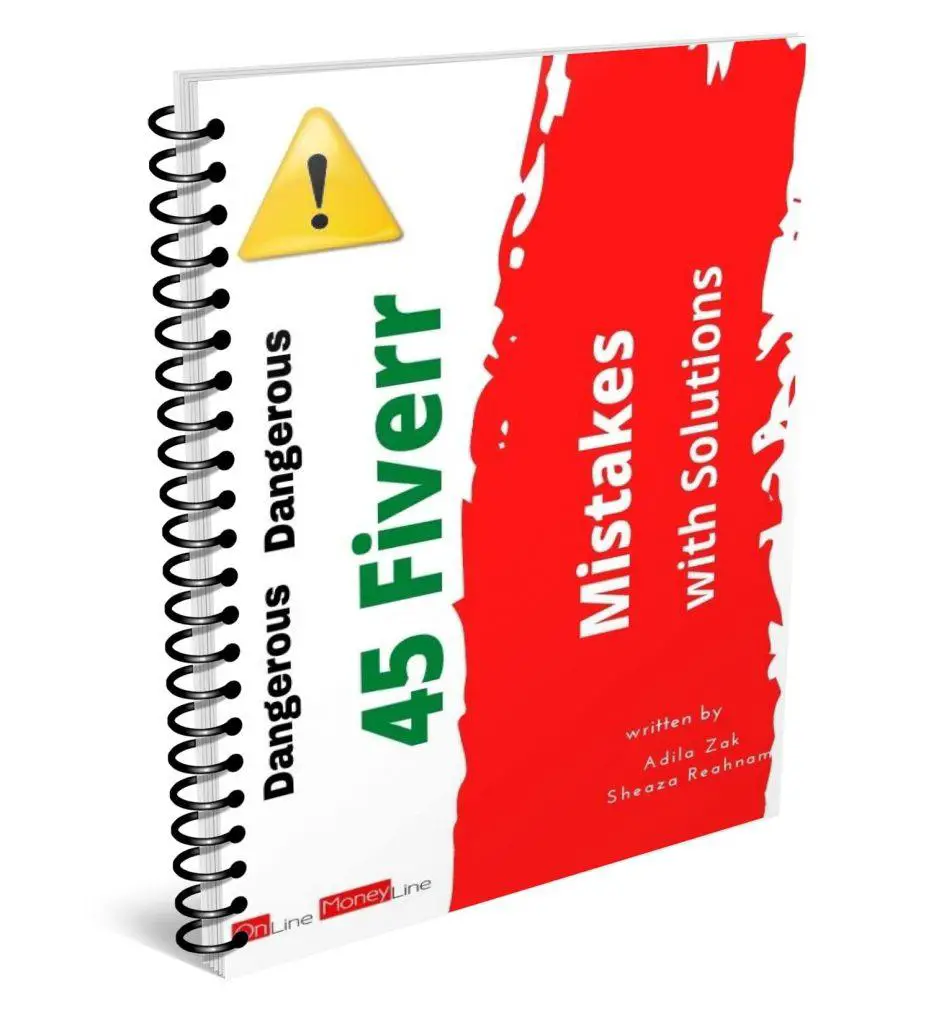 Avoid FIVERR MISTAKES to save YEARS!!
45 Fiverr Mistakes with Solutions!!
Is Fiverr Suitable for You? 
My honest point of view about Fiverr freelancing is, it gives you an opportunity to become a perfect option for a lot of online professionals who are looking for someone to do their work.
Remember that for many freelancers, Fiverr needs a lot of work as well as marketing, just as some business does. The payment of your projects of working from your home and the strong potential to earn more than you could earn by working on any type of office job.
Write App Reviews and earn upto $5000/Month>>>>
How to Start on Fiverr
Now, will tell you some easy ways to start working on Fiverr
Signing Up
Only registered users can buy and sell on Fiverr so to be registered you will have to sign up. Signing up for Fiverr is free. When you sign up, your account will be created as a buyer account and you will have to switch that to a seller account.
Create Gigs
To create the best gigs, you will have to search out your capabilities, compare and look at how other sellers offer their services, must find where your skills can match it, and then observe and decide how you want to sell.
Complete your Profile
Make sure your seller profile is complete. Make sure that the given information correctly shows your skills and make sure to describe the services you provide in detail.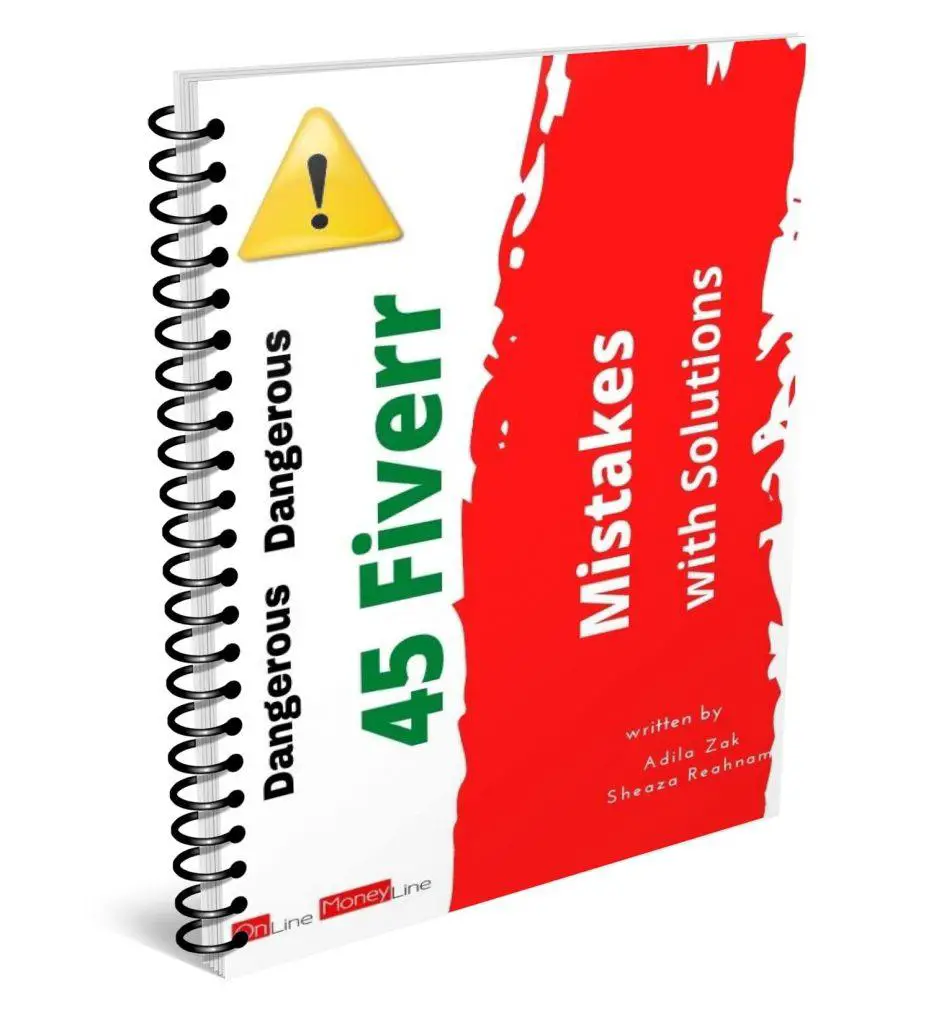 Avoid FIVERR MISTAKES to save YEARS!!
45 Fiverr Mistakes with Solutions!!
How does Fiverr work: tips for sellers
Communicate with your clients, understand their point of view, and receive their suggestions.
After this, think that if your capabilities can go along the work they need.
You can increase your income by offering your clients extra services during the order process.
How Much Fiverr Cost?
Making an account on Fiverr is totally free and this is a great feature of the website.
As a buyer, you will pay Fiverr upfront for the cost of the gig, and administration fee.
And this fee depends on how much work you need. Fiverr charges $2 for gigs under $40 and 5% on gigs above $40.
Can you Trust Fiverr? 
Fiverr is a great marketplace and it has very strict rules and regulations. At Fiverr you can start your work with full confidence, it does not have any type of cheating and fraud.
According to me, you can trust Fiverr services but you will have to be very careful and have to agree with their rules and must obey all the policies of Fiverr.
Write App Reviews and earn upto $5000/Month>>>>
If you are not happy with the seller's work, you can request a refund.
I want to tell you that as far as Fiverr is concerned, I never faced any scam. If you are a seller, Fiverr takes 15 days to transfer the revenue of completed orders to your account.
For your clearance, honestly, I said that you can trust Fiverr and its services. Remember that Fiverr is the world's biggest marketplace for digital services.
If you are a freelancer then you should work on Fiverr, it will be a great experience!