Selling feet pics may sound crazy but it's a good idea to earn money while you can sell feet pics online. There are some companies that need such pics for different purposes.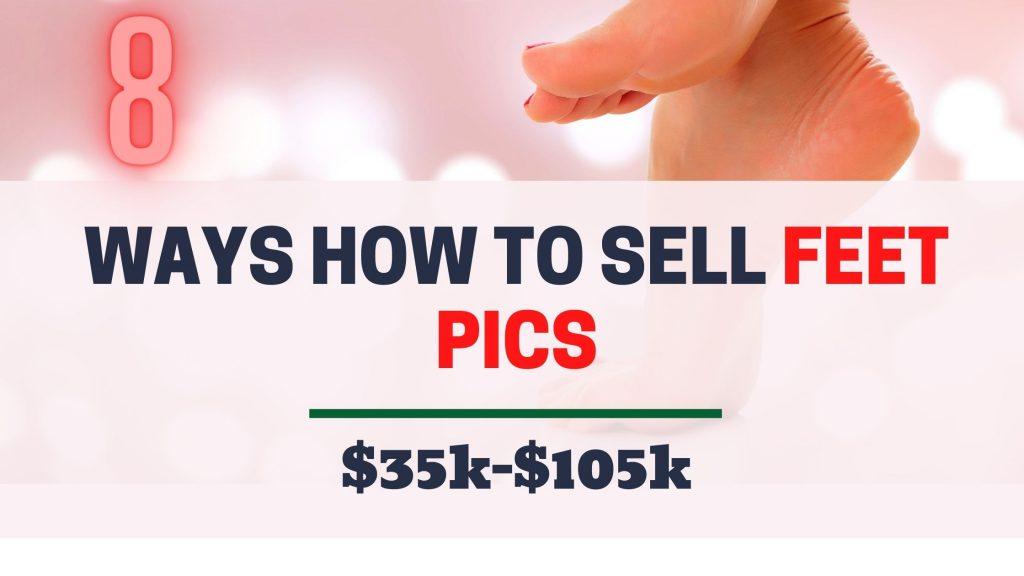 The most common purpose of demanding such photos is for the advertisement of cosmetics-related to feet. So you should also take care of your feet as they can make some money for you! 
If you are confused about who will buy your feet photos if you want to sell them online? No need to be confused anymore!
I'm going to share a complete guide on selling feet images, in this post. So let's begin: 
Where To Sell Feet Pics?
I know this question will arise in your mind first of all. As I mentioned above, you can sell pics on different platforms. 
Several organizations offer you this opportunity. Also if you are looking for where to sell feet pics America? Here is the list below: 
1) Social Media Platforms
As you all know social media isn't just used for entertainment but can be utilized for digital marketing and other businesses. 
Social Media Platforms like Instagram, Facebook, Twitter, and Whatsapp. 
On Instagram, you can create a large page following and then utilize them for marketing. You can share your feet pics with your followers and get access to buyers. 
Facebook is my favorite social media platform! Because there are a lot of private groups and also you can create your selling page. 
In both areas, you can share sexy feet pics and get the attention of the buyers. You can follow the same strategy for using Twitter too. 
You will be astonished by how we can use WhatsApp for selling pictures of our feet! I also use WhatsApp for online business. 
So you can also sell pictures on WhatsApp by sharing them with relatives and business groups. 
2) Online Feet Pictures Selling Platforms
You will be glad to hear that there are some online platforms where you can sell your feet pictures. Your shared pics will be purchased by different corporations' owners and will get you paid. 
However, the price may vary according to company or picture quality. Following are some of the best feet pictures selling platforms:
One of the best feet pictures selling platforms is FeetFinder. This is a scam-free website and pays well to the users. You can cash out your balance when it reaches $30. You will pay 20% of your total earnings on this website as a fee. 
It's another great platform that allows you to sell pictures of your feet. You can make a good amount of money on this platform. Just share some of the best pics of your feet or upload teen feet pics, you will get offers from the buyers and get compensated.
iStock is an online platform that is utterly for photographers. You can sell every kind of photography that also allows you to sell your feet pictures. 
3) How To  Sell Feet Pics On OnlyFans
OnlyFans is a superb platform to solve your confusion where can I sell feet pics? So go to the website, create your profile and also invite buyers from Instagram or other social media apps and start earning! 
Final Words
So all these were the easiest ways which I mentioned above. Try any of them and enjoy earning! 
Keep this thing in mind that you have to upload pics daily on any of the above sites. Customers buy those pics which are clear and beautiful. 
Use a high megapixels camera for a clear picture. So take care of your feet as they can make you rich!😉