Whenever it comes to hosting, enterprises have a variety of alternatives, whether for a website, email, or everything in between. Because their capabilities are restricted, free hosting services are not really the greatest alternative for hosting.
It's critical to grasp the differences between cloud hosting and dedicated hosting services in order to make sound decisions about which choice is ideal for you. Similarly, you should be aware of each possible benefit and pitfalls.
I. Cloud Hosting Vs Dedicated Hosting Comparison Table
Cloud Hosting
Dedicated hosting
Cost
Start with a monthly cost of around $10.
There is no additional expense for software because it is included in the plan.
Start with a monthly budget of about $50.
Purchase of software comes at an additional fee (If Required).
Reliability
There is no option for the user to select hardware.Only the datacenter environment, host server hardware, and Internet connectivity are supported.Monthly, you can purchase a backup plan, when backing up to a different region, bandwidth is used.
Branded machines, hardware, and operating systems are available.
Support for all services and applications is unrestricted.
Backup services that are managed are available.
Performance
The user does not have root or admin access.
Clients must pay for bandwidth if certain requirements are met.
Cloud monitoring is not provided.
To optimise server speed, you'll need root/admin access.
Additional bandwidth is available in a specific amount.
Monitoring\Performance\service.
Security
On the server, there is no special access.

A dedicated firewall is an option.

There is no 100% protection against hacking.
Outsiders will be denied access to the server if they have exclusive access.

Unauthorized access is protected by a firewall.

Defend yourself against hackers.
II. What are the similarities between a dedicated server and a cloud server?
Dedicated servers and cloud servers execute the same functions at their core.
Both have the capability of storing data, accepting requests for data, processing data, and returning data to consumers. 
In reality, today's cloud and dedicated servers are capable of supporting practically any demand.
They're actually handled with similar back-end tools, and they're both capable of running similar software.
Both a dedicated server and a cloud server can be right-sized to fit your site performance and financial needs.
III. What Are the Differences Between Dedicated and Cloud Servers?
When comparing performance, scalability, reliability, security, operations, and cost, dedicated servers and cloud servers differ. However, the sole distinction is in terms of performance.
We will discuss all these factors in pros and cons of cloud hosting and dedicated hosting below:
IV. The Benefits Of Cloud Hosting
01. No Physical Infrastructure
The main benefit of cloud hosting is that no physical hardware is required. This means you won't have to spend money on real servers or worry about finding room for them.
Because the cost of procurement is shared among subscribers, cloud customers benefit from economies of scale.
02. Only pay for what you require
You just pay for the amount of server space you use when you collect, store, and safeguard your data in the cloud. This saves the company money by not having to pay for idle time that could be spent on more profitable tasks.
03. Flexibility
You have the ability to scale up your resources as your demands and requirements change. You may simply boost RAM or disc space, for example, with only a few clicks. Integration of software is also automated.
04. Accessibility
Accessibility is another major advantage of cloud hosting, since everyone in your company may work from anywhere at any time. The ability to extract and use data on the fly boosts productivity levels that would otherwise be impossible to achieve with a dedicated server.
05. Recovery and backup
Data storage, backup, and restoration are much easier in the cloud than on a physical device.
06. Reliability
Cloud hosting services are known for being adaptable and preventing website downtime due to their level of decentralization and shared power. If one server experiences problems or fails, the cloud will be unaffected because it will quickly relocate the missing fraction to another source.
07. Scalability
As a website grows in size and traffic, cloud platforms can easily "shift weight" to give more features and resources.
Cloud hosting platforms can enable upgrades such as more processor cores, more storage space and options, I/O processes, multi-layered databases, and web file cache services to handle growth.
Cloud hosting allows for seamless migration and growth because virtual servers may be established and destroyed in a matter of seconds.
08. Speed
Cloud hosting services like Cloudways or Siteground can assist businesses avoid poor website speeds because just like the structure of cloud platforms. Website speeds can be matched by cloud hosting to those of single, strong dedicated servers.
09. Security
Technology is maintained and securely stored by service providers in the public cloud, managed private cloud, and hybrid cloud models, who always seem to have a team of security specialists on hand. Clients don't have to worry about server security, allowing them to concentrate on getting the most out of their hosting service.
Private cloud hosting security is more complicated, dependable, and user-specific. Users now have more options for customizing and tightening their security, such as establishing web app firewalls, employing two-factor authentication, and so on.
V. Disadvantages Of Cloud Hosting
Breach of personal information
Because you don't have complete control over security, information in the cloud is subject to data breaches. Data security problems were identified by 70% of firms interviewed in the Cloud study.
01. Uptime
Furthermore, your activities rely heavily on uptime to function, and if there is a lot of downtimes, you lose important time and potential clients. Technical help is slow to non-existent.
Technical help is frequently slow, with extended wait times of up to 48 hours.
VI. Advantages of Using Dedicated Server Hosting
01. Resource management
The biggest benefit of employing a dedicated server for your business data is that you have complete control over your resources. You can make it as specific as you want it to be to your needs.
02. Capacity
Because dedicated hosting makes use of a single server's resources, organizations have access to extremely quick performance and large amounts of power and resources, to the point where they may only use a small portion of the server's capacity.
03. Customization
The flexibility to customize features is a key aspect of dedicated servers. Dedicated hosting allows organizations to access a wide range of unique features, such as alternate operating systems for web servers, powerful page caching systems, and special developer extensions for programmers.
A dedicated hosting option, on the other hand, necessitates more time and resources due to the complicated infrastructure.
04. Security
Bare-metal servers provide the best security. Businesses that use managed dedicated hosting have access to data center facilities that provide top-notch security. Dedicated hosting also has a much lower risk of cyber risks due to its exclusive and non-virtual character.
Users can customize their security features to match their individual demands and applications using dedicated servers. They can also produce bare-metal backups to protect data in the event of a disaster.
VII. Disadvantages of Dedicated Servers 
IT Skills
It necessitates a financial investment to cover the costs of hardware and infrastructure. You'll also need to engage IT assistance and assign space in a room.
Flexibility is limited.
It's not straightforward or quick to update RAM or CPU if your data requirements alter, but it's also reliant on vendor supply and technical assistance.
Expensive
Dedicated hosting is the most expensive type of hosting. But, if you require fantastic performance, the added expense is well worth it. Analyze your business needs before deciding on a hosting type. This will help you determine which type of hosting is better for you.
Pitfalls
While having control over your own server is appealing, there is indeed a risk of making mistakes, such as deleting vital information. To keep an eye out for mistakes, daily observation is required.
Continuous Learning
Unless you're not used to working with servers, dedicated servers can be difficult to grasp. Updated technical data will be required for the installation of code, frequently based, daily chores, and other management-related responsibilities.
Wrap Up: Cloud Hosting Vs Dedicated Hosting
You have seen cloud vs dedicated hosting comparison. You can see the pros and cons of dedicated and cloud servers. 
Which one is better: cloud server vs dedicated hosting. On the basis of cost, Cloud hosting is better than dedicated while security dedicated is the winner.
FAQs: Cloud Hosting Vs Dedicated Hosting
What Is The Difference Between Cloud Hosting And A Dedicated Server?
Cloud hosting plans feature a fixed allocation of separated RAM, CPU, and SSD/HDD storage that can provide greater efficiency and availability for online business apps, whereas dedicated server plans have included a fixed allocation of isolated RAM, CPU, and SSD/HDD storage.
Is Cloud Hosting Better Than Shared Hosting?
Because of its ability to manage massive levels of traffic, greater security protection, and stability, cloud hosting is usually regarded as a superior option to shared hosting. These added features, however, come at a price, and most cloud hosting plans are much more expensive than shared hosting plans.
Which Is Better Cloud Hosting Or VPS Hosting?
Cloud hosting is much more expensive than VPS hosting due to the infinite resources and high scalability. But, it was still a great deal and far less expensive than a dedicated server. Because of the scalability choices, cloud hosting fees fluctuate more than VPS hosting.
What Is The Difference Between Cloud And Hosting?
The address of the servers that run the service differs between cloud and hosted services. The phrase "hosted services" refers to technology services that are delivered through infrastructure that is located beyond the actual location of the service recipient. This can be done on-site at the vendor's facility or in the cloud.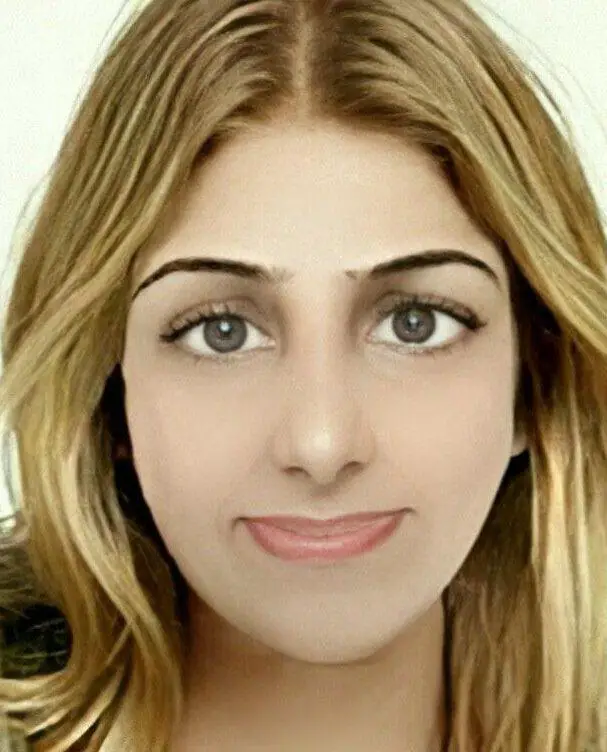 Author: Adila Z.
Google & Hubspot certified professional copywriter with a specialization in blogging and copywriting writing. Being the owner of 6 websites and 1 digital marketing agency, her expertise in online entrepreneurship is second to none.