Fiverr is a dominant marketplace where people can buy or sell their services and make a profit. Fiverr platform was founded in 2010 and since then it is helping people make income online.
Now it has become popular around the world, millions of people earn money through this platform and this article is all about easy Fiverr gigs! Grab them as Earn online on Fiverr without any skill!
Based on your interest, you get work and earn money. There are many easy things to do on Fiverr. There are many easy Fiverr gigs available on Fiverr that help make money online efficiently.
Some of them are Social Media Management, Proofreading, Writing, Virtual Assistant, and Comment on Blogs. These jobs don't need more time to complete and there is a huge demand for these services on Fiverr.
Well, you could sell any service on Fiverr with less starting price. If the gig is highly priced, then there is less chance that clients buy your services. Minute charges attract customers and then increase fairs slowly.
So, let's take a look at this list and make money on Fiverr!
Easiest things to sell on Fiverr!!
Following are the easy Fiverr gigs that anyone can do to earn money. These are easy Fiverr gigs anyone can do.
21 Easy Fiverr Gigs
1. Content Writing – easiest job on fiverr
Content writing is so far the easiest job on Fiverr as it is for everyone who knows English and can write and type.
Earning potential for Content Writing
Best Tools for Content Writing
Useful skills for Content Writing
$500/Month to $5000/Month
Grammarly
Surfer SEO
YoastSEO
Thesaurus
Copyscape
Adaptability.
Thrust to learn more
Search engine optimization (SEO)
Time management.
Communication.
Research.
Originality.
Creativity
Editing.
Content writing gigs are easy Fiverr gigs that require no particular skill to write in many languages. If you have a writing temper and have a good grasp of grammar and pronunciation, you can provide these services efficiently.
Fiverr provides a platform where people can earn money online through writing.
You could write a blog, essay, article, dissertation, letter, and much more. You can charge from $5 to 15$ and can increase your income after gaining experience.
Along with these suggestions, we suggest you invest your efforts in multiple business opportunities. So, the best thing is to work in those businesses which have less competition.
2. Social Media Management
Social media management is an easy Fiverr gig that anyone can do to earn money. If you are using social media sites like Facebook, Twitter, and Instagram, you can work as social media manager.
A manager manages the accounts of the clients. He/she will create the post for companies to ensure their strong social media presence. Even social media managers can handle ads and content to ensure quality.
Earning potential
Best Tools
Useful skills
$2800/Month to $6300/Month
Hootsuit
Buffer
Sprout Social
Social Flow
Communication
Creativity
Customer Care
Writing
3. White Board Animation
You will never get bored of working with white bored animation Fiverr gig as it is interesting.
There're a number of software available in the market that you could use to make money. MySimpleShow, Camtasia, renderforest, Animaker, doodly, Truscribe, and much more software are available with unique features. You can learn it by watching demo videos and create new content in just 4 hours.
Earning potential
Best Tools
Useful skills
$2500/Month to $5500/Month
Mango Animate
VideoScribe
MySimpleShow
Doodly
Drawing
Story Telling
Creating Characters
Finding Perfect Subject
4. Voice Over Fiverr gig
It is an easy Fiverr gig that anyone can do to earn money. The main important thing is to have a good accent. Many YouTubers are looking for people who can provide them with this service so anyone can easily make money through it.
You can charge from 5$ to 20$ and could increase it once you gain the experience. This is one of the easiest Fiverr gigs if you want to know how to earn online on Fiverr without any skill.
Earning potential
Best Tools
Useful skills
$200/Month to $10,000/Month
Adobe Audition
Logic Pro
Ableton Live
Audacity
Coordination
Clarity
Consistency
Cold Reading
5. Translator
It is an easy thing to do on Fiverr if you know two or more than two languages. You could translate the document or video depending upon your choice. There are many software available that translate the word or sentences like google translator so a freelancer can get help from this software. 
The Fiverr gigs about translation are highly paid once they get the experience.
Earning potential
Best Tools
Useful skills
$2540/Month to $7000/Month
Linguee
Fluency Now
SDL Trados Studio
Zanata
Advanced Language Knowledge
Excellent Writing
Sound Research
Culture Knowledge
6. Proofreading
If you have good command in any language, you know the grammar rule and pronunciation, you could do this. There is software available in the market like Grammarly that can check the document for framer and conciseness so you can efficiently work as a proofreader.
The proofreading work is tedious and time-consuming. However, you must relax and be patient. You can provide this service for 5$ to 30$.
If you know English (which you know as you're reading this post then this is one of the easiest Fiverr gigs to earn online on Fiverr without any Skill)
Earning Potential
Best Tools
Useful Skills
$2500/Month to $6040/Month
Grammarly
Ginger
ProWriting Aid
SlickWrite
Sound Knowledge
Time Management
Cleanliness
Concentration
7. Fiverr Gig as a Designer
Many freelancers are working as a designer through using Canva, where you can design anything. It is a very easy thing to do on Fiverr.
The Canva software is easy to use. Many tutorials are available on the internet as well. All you need is to practice it. You must specify the Canva design on your gigs so that the relevant client approaches you.
Earning Potential
Best Tools
Useful Skills
$2000/Month to $5950/Month
Canva
Sketch
Illustrator
Figma
Creativity
Typography
Communication
Branding
8. Bookkeeper
You could easily do it if you are efficient enough to organize the thing. It has become a highly demanding Fiverr gig nowadays.
A bookkeeper takes the record of the company's transactions and documents. He/she can handle the bills, invoicing, and other expenses. People can earn 5$ to 50$ depending upon the time spent.
Bookkeeping doesn't need any particular skill as it is just simple math and on Fiverr you will get a lot of work related to bookkeeping which is an easy way to earn online on Fiverr without any particular skill.
Earning Potential
Best Tools
Useful skills
$1750/Month to $4900/Month
Fresh Books
OneUp
Kashoo
AccountEdge Pro
Attention to Details
Organization Skills
Time Management
Integrity
9. Transcriber
If you are a typing specialist, you could sell services. Transcribers are the easiest Fiverr gigs that anyone can do without having any specific skills. Freelancers listen to the audios and transcribe them into an online document.
It is an easy gig that everyone can do. You need to practice it and then start working as a transcriber on Fiverr. You can earn from $15 and can increase it upon gaining experience.
Earning Potential
Best Tools
Useful Skills
$1050/Month to $3750/Month
Transcribe
Sonix
Descript
Trint
Patience
Critical Thinking
Attentive Listening
Responsibility
10. Fiverr Gig as a Customer Service Representative
The thing to sell on Fiverr customer service representatives is answering the questions, attending the calls and emails, and marketing the company products and services. You can work part-time or full-time depending upon your availability. You could even do it in your spare time and earn a good amount of money.
You can earn $5 to $30 per hour. It can increase through gaining experience.
Earning Potential
Best Tools
Useful Skills
$2950/Month to $4550/Month
Zendesk
Hootsuite
Slack
Sprout Social
Friendly Attitude
Empathy
Time Management
Problem Solving
11. Virtual Assistant
These are very easy Fiverr gigs. Virtual assistant work is like office assistant work. There you have no boundaries for time and space. 
You could do it at any time and from anywhere. You must receive calls, schedule meetings, manage the social media working, and take the record. You can work part-time or full-time.
This is again an easy Fiverr gig that can lead you to earn online on Fiverr without any skill.
12. Data Entry Specialist
This Fiverr gig requires some data entry like typing. If you have a command in typing, you could do it. The data entry specialist enters data and makes a record of the data as well.
He/she should know how to work on different document writing software. Data entry operators know different typing work as well.
He/she could charge $15 to $50 depending upon the experience. He/she could work part-time or full-time.
13. Computer Troubleshooting Technician
These are easy Fiverr gigs that anyone can do through gaining computer knowledge. The Computer Troubleshooting Technician gives information about the software, diagnoses the technical issues, and solves it remotely online. 
There are many software available that provide you access to other computers like any disk software. Using such software, the technician can check the computer and fix the issue.
14. Fiverr Gig as Delivering a Message Creatively
It is to earn money by just uniquely presenting a message. You must appealingly send the information, for example, dressing up as someone or holding a board in your hand. 
You must be creative for delivery massage and may charge greater than $5 if your ideas are unique.
15. Comment Writing on Blogs
These are easy Fiverr gigs that certainly anyone can do to earn money. The worker needs to read the full article and then comment on it. 
The comment must be thought-provoking and shouldn't look spammy. Do not comment like a robot, to be concise on the topic. From this gig, you can charge $5 and increase it once your gig is ranked.
16. Fiverr Gig as Creating a Name for the Brands and Businesses
If you are a creative person then work on this Fiverr gig to earn money. Many emerging businesses are finding people who recommend them a unique and perfect name for their business.
To make it easy, there are different company name generator software is available like Namelix. The freelancer can charge $5 to the customer for this service. 
17. Fiverr Gig as Playing Games.
The trend of multiplayer games is at a high peak which includes PUBG, Fortnite, Overwatch. Many boys are likely to play these games with the girls and pay them after playing.
Many female freelancers choose this Fiverr gig to earn money. They can charge from $5 to $15 per hour.
18. Logo Designing
Many freelancers think it is difficult to work but if you look closely at the logos of different companies, brands, or businesses, you will find it simple. You do not require any specific software to create the logo.
A lot of quality royalty-free templates platforms like Shutterstock will enable you to make amazing logos in a short period. Logo design is something you can learn quickly and get very good at in a short time, and the demand for this gig is also high.
19. Spokesperson Videos
The Spokesperson Fiverr gig is in high demand. It requires an actor who can sell the services, brands, or products by describing these products or services. 
The things that are needed should be explained clearly and do not shy on camera and it does not need any skill. You will require a microphone and camera to work as a spokesperson.
The script is given by the client. Freelancers just need to make a video. 
20. Create Infographics         
Freelancers who can provide the services for infographics are very popular. It requires creative designing which is not a skill to learn as some people are born with creative minds.
You can easily earn a profit by creating infographics. You need to practice on photoshop or illustrator and start working.
The client provides the topics or sometimes points for making an infographic. There are many templates available to take help from.
You can use Canva, Infograpify, or can look at this list of infographics creation sites to start.
21. Product Descriptions
Many eCommerce sites are selling a lot of products. They do not have enough time to write the description of each product. They look for a freelancer.
The Fiverr gig for product description is on-demand nowadays. You can find the template from the different products available on Amazon.
Once you start working, you will be experienced in it and then you will be able to write a description of any product in a few minutes.
For this to survive, you can charge from $5 to $15.
Final Words: Easy Fiverr gigs
Making money online does not need any specific skill. Anyone can sell things on Fiverr. There are many Fiverr gigs mentioned above that do not require any skills.
The important thing is your gig and try to make it more appealing. Just select the Fiverr gig and look at the gigs of the freelancers working on the corresponding gig. Try to make your Fiverr gig more appealing and unique and earn online on Fiverr without any skill!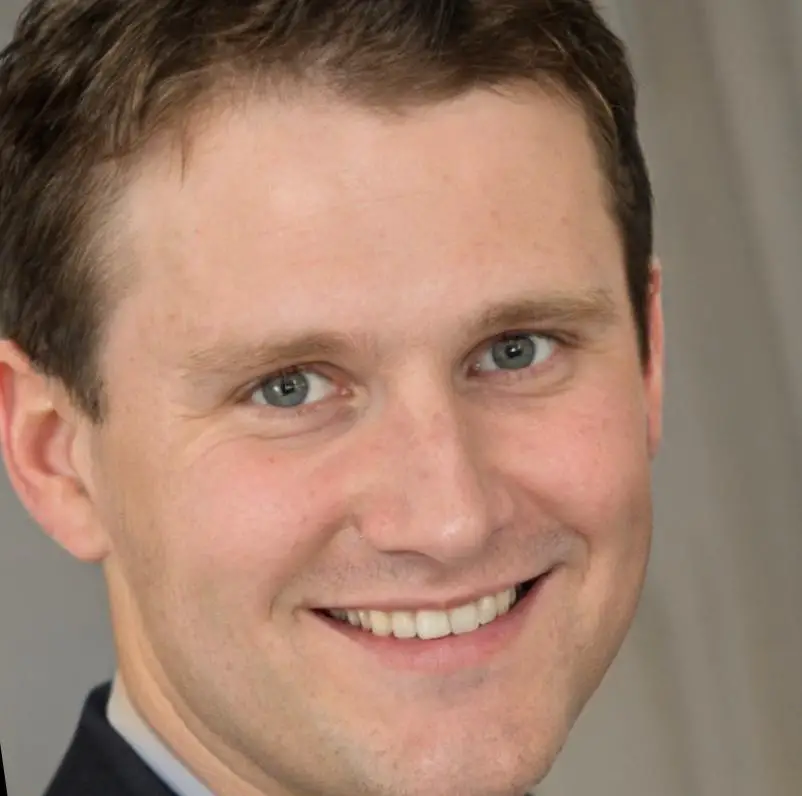 Authors: Jack John & Alexa Smith
Jack and Alexa have been working in the online earning space for 4 years and have interviewed multiple Upwork, Fiverr sellers to get the actual insights about these freelance platforms.
Chief Editor & SEO Auditor: Adila Z.