Do you want to learn how to outsource on Fiverr? You are not alone. Thousands of people every day use Fiverr to find affordable services and gigs that they can use on the site to make money. But there is so much more you can do with Fiverr. Here are Fiverr tips to help you out.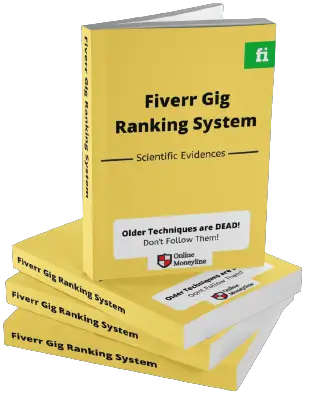 Gig Ranking Secrets NOT Available Anywhere Else!
Fiver Outsourcing: In this article, we will talk all about Fiverr outsourcing. In the situation you have been living under a rock for the last two years, Fiverr.com is the best website that is dedicated to $5 jobs. Most of the people will do all types of work for $5, like promoting your website, making videos, and many more.

I wanted to share a few types of jobs you can outsource on Fiverr.com that really stand out. I assure you that these will spark some ideas for you as well.
Services best for Fiverr Outsourcing
1. Technical Services
I think that some of the people just are not technical savvy at all, and have much trouble in installing different scripts or other things on their server. The best thing is that there are a lot of persons on Fiverr who will install practically anything for just $5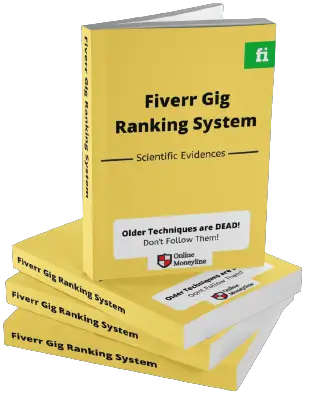 Gig Ranking Secrets NOT Available Anywhere Else!
Remember that you must hire someone with the best feedback and a long history on Fiverr. If you ignore this advice, maybe you can face some security issues if you let an untrustworthy person on log into your server.
2. Crazy and funny videos
Sometimes you feel happy and want to lighten the mood a bit on your blog, or in fact, send something funny to one of your friends. There are a lot of people on Fiverr that do crazy things on video. Just concentrate on your imagination, and you can find a way to use this as your marketing. You can use this gig to outsource on Fiverr and earn a commission from your client.
3. Sharing your Videos
Simply just do a search for video sharing and choose one of the services with good feedback. If the situation is that you are not already using sites like Tubemogul to distribute your videos, in fact, you can pay someone on Fiverr.com to distribute them for you.
4. Introduction Video
There are a number of talented video editors on Fiverr.com that can make you a custom video intro by using the latest video creation software. If you can find a video intro in search, you will get thousands of results. Just find a template that you like, and pay $5 to have it customized for you.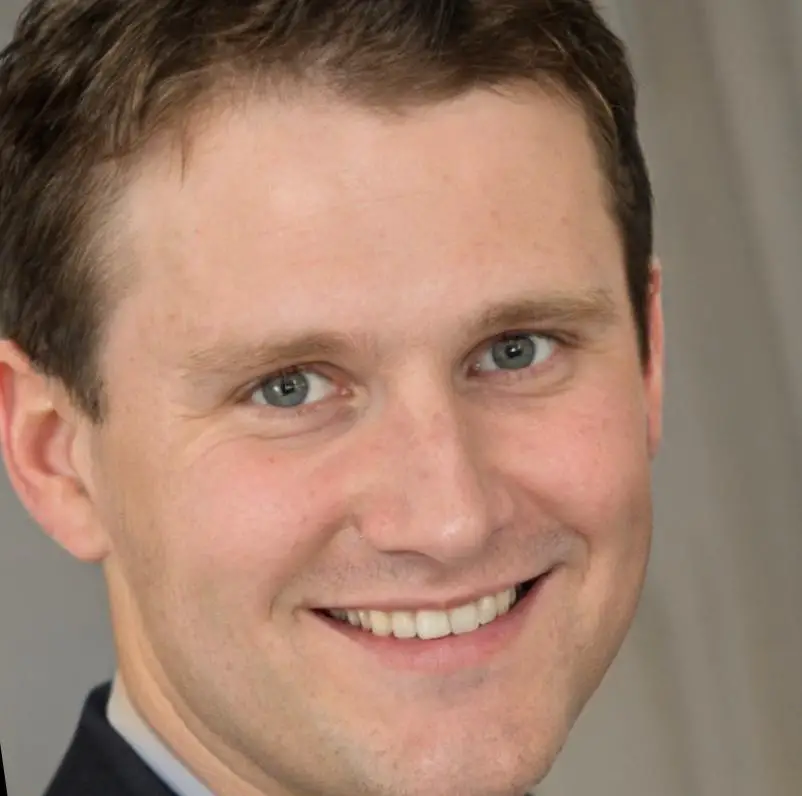 Authors: Jack John & Alexa Smith
Jack and Alexa have been working in the online earning space for 4 years and have interviewed multiple Upwork, Fiverr sellers to get the actual insights about these freelance platforms.
Chief Editor & SEO Auditor: Adila Z.
5. Press Release Submissions
If you can find a lot of people to submit your press release for you, and in fact have guaranteed it to be included in Google news, there are a lot of people to help you to write a press release. If you do decide to hire someone to write your press release on Fiverr.com, make sure to proofread it first. You can outsource this service here on Fiverr after getting orders from your clients.
Determining the Best Way to Meet Your Goals
The following seven things should be considered before making the leap to Fiverr.
#1 Do I really need someone else to do this task?
If this is a project that you can perform yourself and it's less difficult than instructing someone, then it may be something you should do yourself. Don't be scared to get your hands dirty sometimes.
There is a significant difference between outsourcing a task efficiently and merely outsourcing for the sake of it. In general, don't take up 20 minutes of your time explaining a 10-minute task that you can handle yourself.
It might seem obvious, but many business owners and managers fall prey to this because they develop an "I have to outsource or I'm being inefficient" mentality, you might leave it unnoticed.
If it is not a one-time task then you should outsource it if your time is more precious than the rate offered to a freelancer.
#2 Is this project flexible enough that it won't create any trouble if the seller does not complete the work as expected?
In a high-stakes situation, never put your faith in a Fiverr seller if you have not worked with them earlier.
I wouldn't trust a Fiverr seller to complete my work if I need it by Wednesday and it is currently, even if I pay the extra $ for a 24-hour upgrade. Bit it doesn't apply to all gigs, some sellers are really honest on Fiverr.
#3 Is this something that may be harmful to my company if done incorrectly?
Never hire a seller who you think is not professional especially for tasks like link development and brand management. Often, amateurs claim to be able to perform these services and wind up damaging their customers' search rankings or even worse their brand's reputation.
You may spend more money on your brand, but it's well worth it. Use caution when dealing with others and be wary of those you trust and work with.
#4 Is this job understandable and simple to explain?
How long will it take you to explain this work? Consider how much time you'll spend re-explaining the job if it's done incorrectly. Don't buy a gig until you know exactly what you need and how it must be done.
#5 Is this an activity I'll need to do once in a while?
If you're going to do this task several times a week (at least twice), it's more cost-effective to learn how to perform it yourself and then pay someone to do it on a regular basis.
I suggest that you learn how to do it yourself first since knowing precisely what to expect, how long it will take, and what you'll be charged will make the process much simpler.
#6 Can it help to improve my brand?
If this isn't going to help you build your brand or earn money, don't buy it. Isn't it obvious?
Tips for Fiverr Outsourcing
1. Must use Fiverr for Expert Support TIP
Fiverr is the best platform to seek out support for work that requires highly specific skill sets and specialized support.
As a starter, you are likely to turn to Fiverr when a certain task can't be handled by your current team of trusted contractors.
Remember that Fiverr is a perfect place if you need:
Voiceovers
Videos
Research
File Conversion
Small graphic work
The best thing about Fiverr is it gives you access to a massive pool of eager freelancers with valuable specialized knowledge.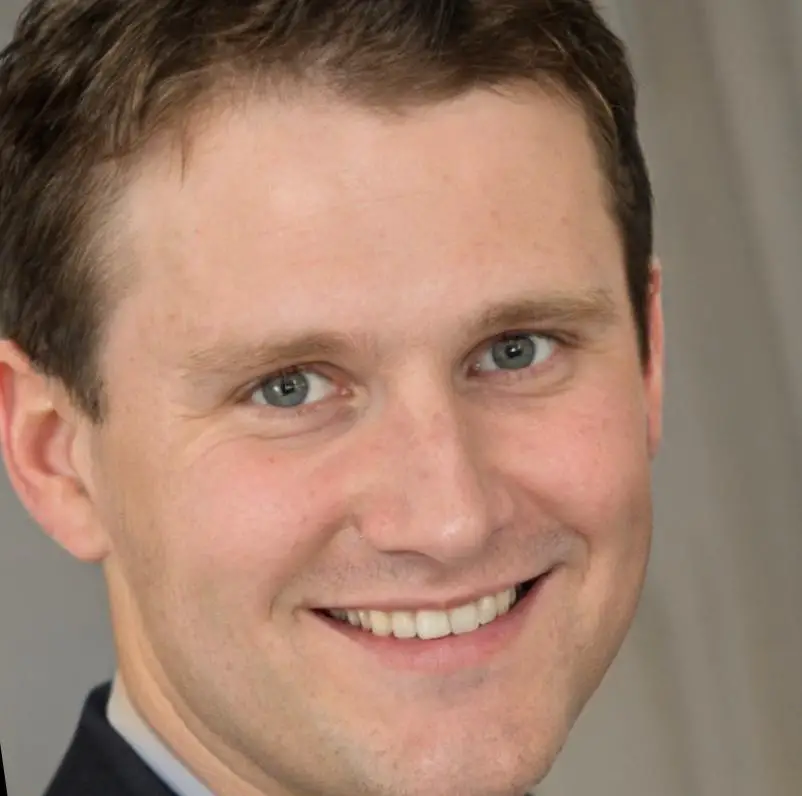 Authors: Jack John & Alexa Smith
Jack and Alexa have been working in the online earning space for 4 years and have interviewed multiple Upwork, Fiverr sellers to get the actual insights about these freelance platforms.
Chief Editor & SEO Auditor: Adila Z.
2. Be Clear and Communicative
I Think That You Want To Get Progress On Fiverr With Your Good Work. You Want Your Projects To Get Great Success. As A Buyer, It's Your Responsibility To Make Sure Your Needs Are Crystal Clear At Every Time. You Just Explain Your Project Clearly, Checking All The Points, And Must Give The Best Feedback At The End.
Fiverr Contractors Want You To Be Happy With Their Performance, But They Can Not Deliver The Best Work If They Have No Idea What You Want.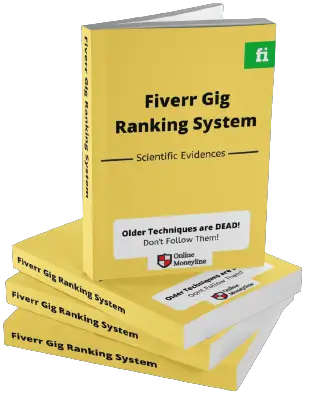 Gig Ranking Secrets NOT Available Anywhere Else!
3. Manage your Budget
Some of the gigs may actually cost you more than you would pay your existing team members, so must have awareness about price points for individual sellers.
Fiverr get fame from its offer of $5 deals on freelance design, and creative work, this site got its name on the promise of the best cheap services. But those days are long gone now. Remember that balance your priorities, and always keep your budget in your mind.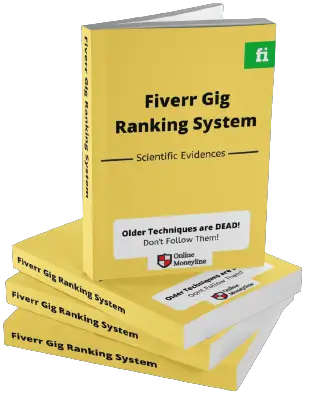 Gig Ranking Secrets NOT Available Anywhere Else!
4. Select the right gig
Find gigs that interest you. This is going to make your job a whole lot easier. Look at the descriptions of the gig and see what kind of work you think you can do on it. If you find something that you think you could do then go ahead and sign up.
Also, you will need to look into the gig details so that your sellers will be able to reach you easily. Fiverr is an online community and if you don't keep your client and supplier informed then you might lose a potential client which will harm your Fiverr outsourcing business.
5. Charges while Outsourcing on Fiverr
There is one thing that will make working with Fiverr more convenient – Fiverr will charge you only if you deliver the services that they promised you. Always remember this.
Be careful about the price. Most people get hooked on Fiverr because they think that it's easy money. This is where the danger lies. The gig you've got on Fiverr might look interesting but there are a lot of other people who have the same idea but are offering less in terms of price.
6. Requirements: Fiverr Outsourcing
Have your requirements ready. When you got your gig, you will need to upload your materials. Make sure that these materials include a short description of what you do and what you want to outsource on Fiverr.
These are just a few tips to outsource on Fiverr. Keep in mind that Fiverr isn't the only place you can find good gigs. There are other places where you can get gigs. You should make sure that you keep an open mind and look at all your options when looking for someone to outsource on Fiverr.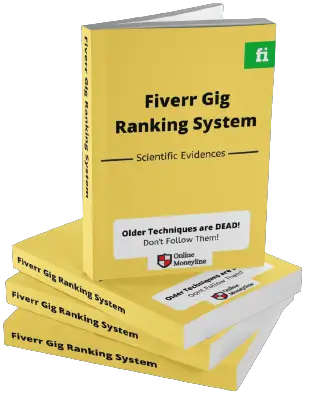 Gig Ranking Secrets NOT Available Anywhere Else!
Is Fiverr good for Buyers? What Are Mistakes?
Fiverr is the website I use to advertise my services as a writer. I have had a lot of success with it. There are some questions Fiverr customers ask that I feel are crucial to answer. The top question is "Is Fiverr right for me?" Let's look at the other questions and explore if they apply to you.
1. Joining Fiverr for Fiverr Outsourcing
Do you have to pay to join? There is no charge to sign up, so if you don't want to or can't afford to invest your time, don't. Fiverr takes about 5 minutes to register and you should have no problems creating an account. If you're a new customer, you may be offered a promotion trial to see if Fiverr is right for you. I suggest you take it!
Sign up with an account. Fiverr accounts are free so sign up for one now. It will make your life a lot easier if you have a place to store all the gig-related information like gig details, prices, payment information, and other important Fiverr details.
2. Flexible Time
Do you have to follow a certain schedule? Most freelancers on Fiverr work only when they have something to work on. If you're already working or taking care of other responsibilities, Fiverr is great because you can work at your own pace and come and go as you please!
So, if you're looking for outsourcing on Fiverr, make sure you see the best time when most of the sellers are available.
If you wanna hire a South Asian freelancer, the best time is opposite to EST like order in the night if you're in the USA.
3. Ease of Use
How hard can it be? Fiverr is easy. You upload your photos, write a job description and add some add-ons. The customer reviews you are submitted with and you are done. Most customers are happy and give good feedback. It's that simple.
4. Can I see the portfolio of other sellers on Fiverr?
If you don't have any work to present, you can always just view the portfolios of other sellers. They have pictures of their completed projects and you can see the quality of their work. If you do have some examples of your own, put them up on Fiverr as well.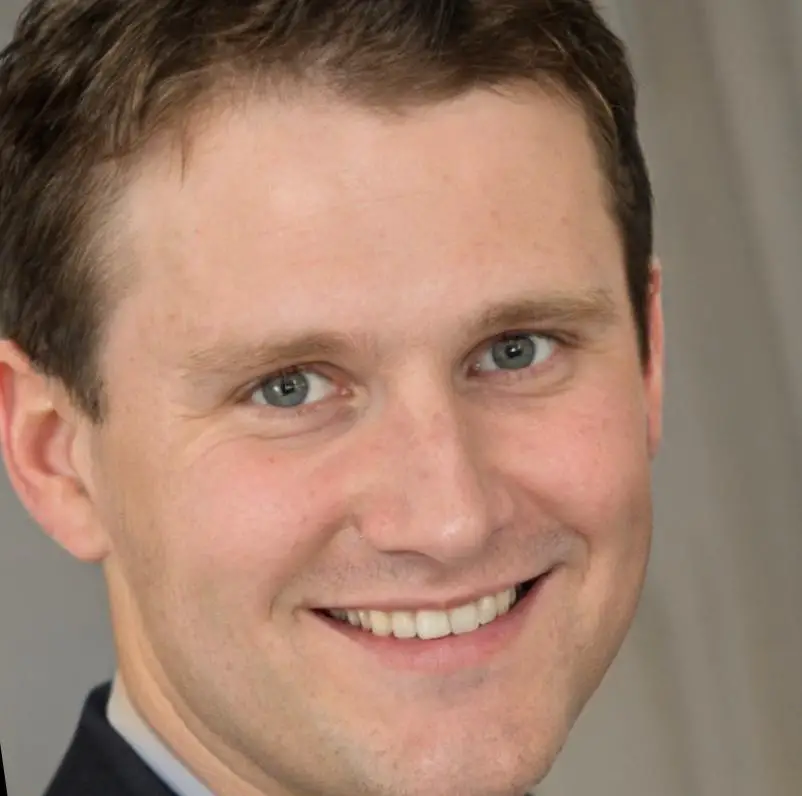 Authors: Jack John & Alexa Smith
Jack and Alexa have been working in the online earning space for 4 years and have interviewed multiple Upwork, Fiverr sellers to get the actual insights about these freelance platforms.
Chief Editor & SEO Auditor: Adila Z.
5. Can I create my own personalized gig on Fiverr?
You can even as a buyer and outsource on Fiverr! Fiverr has a marketplace where people can showcase the talents they have. You can use this platform to showcase anything from your writing talent to your dancing ability. Once you have a gig posted, it's up to you whether or not it will attract some buyers or just sit there until someone else picks it up!
6. Are there any warranties on the gigs on Fiverr?
Yes, but only if you ask the seller to give you some kind of guarantee. If he doesn't, then just move on. There is no point in going through all that hassle just to get a poor-quality gig! You can find sellers who will be willing to go out of their way to provide you with a high-quality job, but the vast majority will not!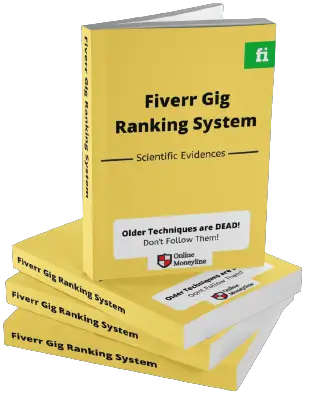 Gig Ranking Secrets NOT Available Anywhere Else!
7. Will the customer service be bad on Fiverr?
Fiverr is not new, so there may still be a few bad apples out there looking to make a quick buck. But on the whole, customer service is typically pretty good.
8. Will I pay a membership fee on Fiverr?
No, you don't have to. Fiverr is a "pay-to-get" site. A few gigs (not very many) do require a monthly fee. This is more common among larger companies who own their own websites and have realized that there is actually money in advertising for their gigs.
So is Fiverr right for your work? For most jobs and for most gigs, yes! But just because it's free doesn't mean you should use it to simply land a gig. Know what you're getting into first. You will also want to make sure you follow through with the gig after you've agreed to it. Most of the time, the gigs that are offered on Fiverr are very easy to complete which is great for your Fiverr outsourcing business.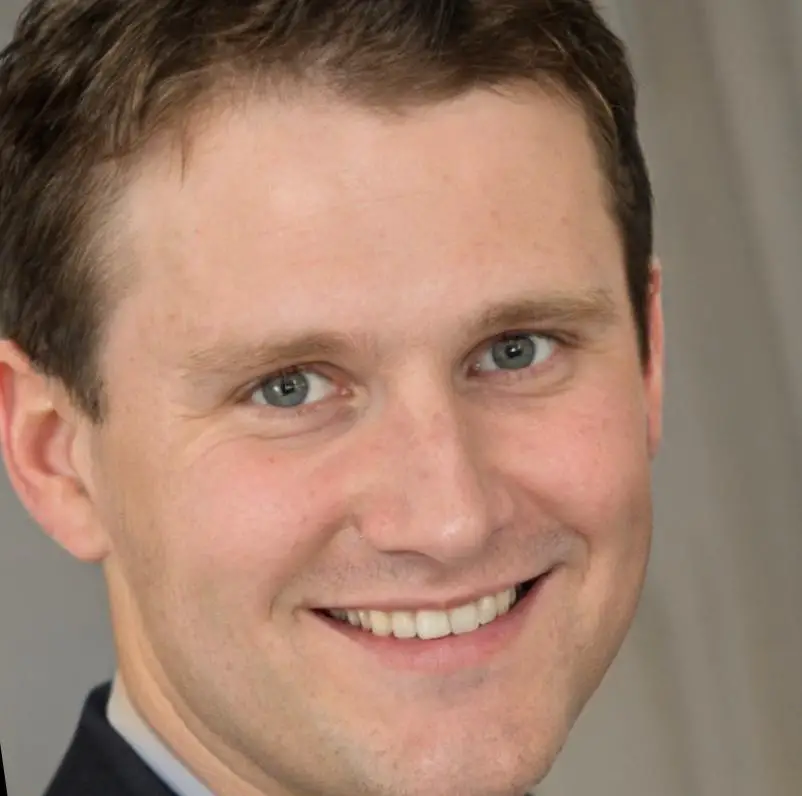 Authors: Jack John & Alexa Smith
Jack and Alexa have been working in the online earning space for 4 years and have interviewed multiple Upwork, Fiverr sellers to get the actual insights about these freelance platforms.
Chief Editor & SEO Auditor: Adila Z.