Just the available info, such as your Fiverr general profile, and any extra details you want to exchange with him at the time of dealing, is visible to the seller. Fiverr inhibits and forbids the exchange of private details (as it would lower their earnings).
When working on Fiverr, the very first comes in our mind is how to create Fiverr gig. Moreover, find out some awesome Fiverr gig ideas.
What is it about?
For example, when a job is done, do I pay Fiverr who then pays the seller?
How Buyers Pay Sellers on Fiverr?
When you place an order for work (gig), you are given three remittance options:
PayPal
Bitcoin
Credit card/Debit card.
You will pay the cost of the gig(s + extra features) plus a service charge (5percent) and no less than 0.5 dollars, regardless of the form of payments used, like Bitcoins.
The payment stays with Fiverr till you get the work done and done with the revisions too if needed.
You have 3 days to ask for adjustments, submit a complaint, or demand a refund if you want to do any of these. When you do any of these, your order will be labeled as unfinished. If another seller corrects the problem and rechecks it as shipped, the three-day timer resets to 0 as it will be a new order.
Sellers work and then only you can release the payment to the seller.
5 Ways How to Get Discount on Fiverr orders?
Fiverr keeps on giving discounts.
You can also get in touch to some Facebook Fiverr groups to get discount of Fiverr.
Sometime when you cancel order of Fiverr you get some discount on the next orders.
If you did not use Fiverr for some time then you can get discount emails from Fiverr.
You can also visit some websites to get Fiverr coupons but most of them don't work so not recommended.
How do sellers get payment on Fiverr?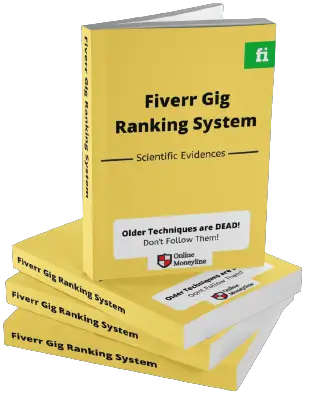 Gig Ranking Secrets NOT Available Anywhere Else!
You get this balance when you sell your work on Fiverr. Although your client pays for the gig whenever he/she requests, you don't have to pay a service fee for any payment method.
The seller labels the job as completed once it is completed.
I think this could go on indefinitely if you have added unlimited revisions but none of the buyers goest that long!
So, nothing to get scared of 🙂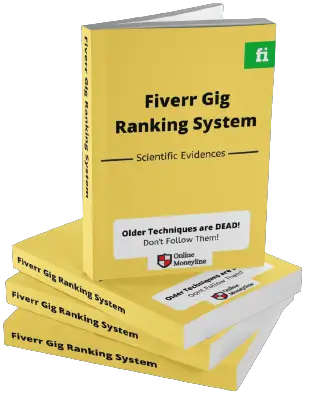 Gig Ranking Secrets NOT Available Anywhere Else!
If the buyer does not pay you within 3 days then you will get your funds automatically.
In the seller's Fiverr wallet, he receives Four dollars (5 dollars – 20percent). Fiverr holds 1 dollar.
PayPal account and Fiverr Revenue Card are the two methods for getting payments from Fiverr.
Fiverr's information is shown in the realtor's PayPal account. None of the client's data is shared.
Fiverr Revenue Card is a Credit card/debit card that sellers will use to submit the Fiverr earnings and use like they would some other debit card.
Also, find out ways to get instant payment on Fiverr.