There are many ways to make money online and one of the quickest ways to make money online is to take on a few high demand gigs on Fiverr. One way to make money with these gigs is to pick the ones that have a high demand. In this article we will see how to create a Fiverr Gig and some UNSEEN Fiverr tips to increase sales! 
Tip: By doing this you should be able to make more money from each gig then you would with a gig that has a low demand.
It was clear well!
Fiverr is a well-known platform for online earning, you can find and provide any type of services there. The top services of Fiverr include graphic designing, content writing, and web development.
Fiverr is used worldwide by different buyers and sellers with almost 14 million users. So now you know what Fiverr is.
Before starting with Fiverr it is always good to read 45 Fiverr mistakes.
Just like other online earning platforms, sellers on Fiverr work for buyers and earn money. To take orders, they post gigs on their Fiverr profile which clients can search and buy.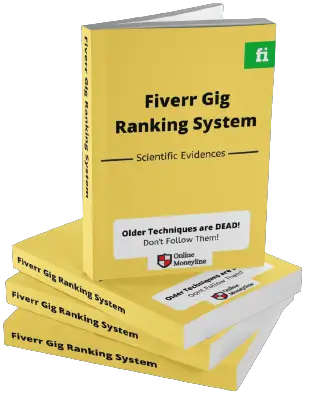 Gig Ranking Secrets NOT Available Anywhere Else!
You can join Fiverr for free, there is no need to pay for anything. So if you want to start on Fiverr then there is no need to worry about payments.
If this article, we are going to talk about how to post a gig on Fiverr. So without any time wastage, let's get started. 
If you create a perfect gig it will increase your impressions on Fiverr and How to make money on Fiverr.
How to post a gig on Fiverr| How to Create Fiverr Gig
On Fiverr, there must be a lot of sellers offering the same service like yours, then why will the buyer buy only your gig? The answer is, it all depends on the quality of your gig.
If your gig is written in the best way, SEO optimized, and well presented then the buyer will surely like to buy that.
So for this, you should invest some time in writing and posting your gig.
Note
You must check some gigs of professional sellers of your niche before posting your first gig. By looking at some professional gigs, you will have an idea of it.
Here I'm going to share some steps to post the best gig on Fiverr.
1- Create an Account
Before doing anything, you will have to create your account on Fiverr which is pretty straightforward. You can sign up with Google, Facebook, or email address.
5 Fake Fiverr Ranking Tips 2021
After choosing one of these, you will have to choose a username while keeping in mind that you cannot change the name. I will prefer you to use your real name with correct spellings. If your name is not available then you can use some numbers after it like "Joejonas10". 
After creating your account, activate your account, and you are done with this step.
How Does Fiver Work? The Inside Reality
2- Arrange your Profile To Create Fiverr Gig
Here we have selected just a random gig from Fiverr. By the way, you can hire her for your social media marketing.
See our guide on how to sell on Fiverr.
If a buyer is interested in your gig then he will surely check your profile to have more information about you, that's why profile matters a lot. Fiverr allows you to add your profile picture and a little bio.
11 KILLER Tips Fiverr Profile Description Writing 8 BONUSES
So let me tell you how to do it in the best way.
Write Best Fiverr Gig Description With 21 TIPS & Samples
How to Arrange your FIVERR Profile?
Here is more on How to Post a Gig on Fiverr. Here I am going to share some points regarding arranging your Fiverr profile. Let's have a look!
If you want to make your Fiverr profile look professional then you should upload your own picture. Your picture should be suitable for a business profile, avoid using unprofessional pictures.
9 Fiverr Profile Picture Rules
Alert: 
If you don't use your own profile photo then it will cause you a lot of trouble.
Write your profile description in the best way, add your skills and experiences in it. Try to keep everything short while writing a Fiverr profile description as you only have 600 characters for this.
16 Sites Like Fiverr | Legit & Safe
Tip
Avoid writing irrelevant things in profile description, it will not create a good impression.
You can choose 10 skills on Fiverr, try to add only those skills in which you are so good. Your skills should be according to your services.
Tip
Don't add skills that you don't have, it would not convert better.
Fiverr takes your tests to verify our abilities, if you score well in tests then it will help you to gain buyer's trust. But if you couldn't perform well in your tests then you can hide your scores too.
You can add about your education, write the names of your educational institutes. If you have some special degrees or certificates then write about them.
If you can speak different languages then it is a good thing to write it as any client may hire you for translation.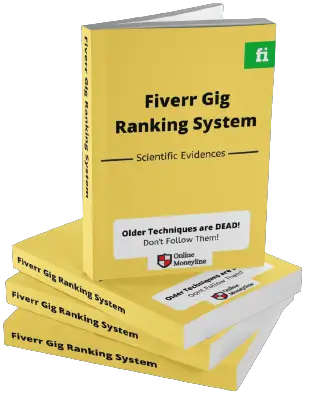 Gig Ranking Secrets NOT Available Anywhere Else!
3- Create a Fiverr Gig
The best part of How to Post a Gig on Fiverr.
Fiverr Gig Thumbnail Size MYTHS TIPS UPDATES
You are good to go to create a gig after arranging your profile. So for this, you will have to turn your buyer account into a seller account (when you create a new account, you will be a buyer by default).
After converting your account to the seller, just go to the top of the screen and click on the "selling" menu. A drop-down menu will appear, choose the "gigs" option from there and then click on "create a new gig".
4- Start Creating your Fiverr Gig
Fiverr VS Upwork (Buyer And Freelancer Prespective)
Before moving to the gig description and other things, you will have to complete the gig's overview. So in this, you will need to do the following things.
5 KILLER Fiverr Gig Title Hacks 【47 FREE Examples 】
Important steps to follow to create Fiverr gigs!
Firstly, you will have to give a title to your gig within 80 characters.
If you want your gig to stand out among others then make your gig title attractive by choosing some catchy words.
You should see gig titles of some professionals of your niche and write accordingly but don't copy
After selecting the title, choose categories and subcategories for your gig. You can choose any category or subcategory by searching that otherwise, you can choose from Fiverr suggestions (based on your gig title).
Fiverr Outsourcing: Mistakes/Tips/Services
After selecting a fitting category for your gig, you will have to add tags related to your gig. Fiverr allows you to add five tags, utilize them in the best way as some buyers search by tags while looking for a service. So don't hurry in putting tags, search about the best tags for your niche, and add them.
After you are done with tags, go to the right bottom of the screen and click on "save and continue".
5- Set your Price and Packages
In this section, you will need to set a price for your gig and add packages in it. Adding packages is not compulsory but what if I tell you a way to earn 60% more money per day?
11 Fiverr Best Practices | Instant Success
Yeah, you can do it by adding packages to your gig.
Fiverr allows you to add 3 packages named basic, standard, and premium. If you don't like these names then no need to worry, you can change them as you want but they should be attractive and different from each other.
While adding packages, you will need to write 4 things.. description, delivery time, price, and revisions. So let's talk about it.
Delivery Time
Your delivery time depends on the kind of work, set it accordingly. Avoid setting deadlines that you may not meet, it will create a bad impression.
Price
Fiverr Seller Fees: Secrets/Frauds/Tips/Proofs
In this section, you will have to set a price for your packages, set a price which you want. One thing that you should keep in mind is, the basic package should have the lowest price than standard and then premium.
If you are a new seller then I will recommend you keep your prices low as it is a strong point to catch buyers. You can change the price of your packages /gig anytime.
Revisions
Set a specific number of revisions for your packages. The number of revisions goes the same as the price, lowest for basic than standard, and then premium.
Never forget revisions at the time when you create Fiverr gig.
Some people offer unlimited revisions but I will suggest you not do it, it can cause trouble. Add additional revisions to your premium package.
6- Add Extras in Your Gig
Extras are the additional services that you can provide with your gig with extra charges. Most people use extras for fast delivery and additional revisions.
Let me make it clear through an example.
Maintenance Notice: Fiverr Down: Performing site maintenance
Example
Suppose you are a content writer and you are offering 500 words for $5 in 48 hours. So in extras, you can write 500 words for $10 in 24 hours. I hope it is clear now.
If you want to create your own extras related to your gig then simply go to "my gig extras" and click on "add gig extra". Fill the page and upload that.
7. Fiverr Gig Description
You should write a brief but catchy description of your packages. Don't use lengthy words or sentences as you have a limit of 100 characters. So write it in a creative way and try not to leave any questions in the buyer's mind regarding your package.
A crucial step on How to Post a Gig on Fiverr.
Your gig description is the most important thing as you will be explaining everything about your gig in it. Write it in the best way or lose the client!
8- Do SEO of your Gig
Your gig should be SEO optimized so that it can appear at the top of searches. To do this, you will have to search for keywords.
Tip
You can use different tools and apps to find keywords related to your gig. Truth is that Tools do work but humans do. Hire our pro Fiverr sellers to create your gig just for $100 a gig.
Example
If you are providing services of content writing then "writing" is a keyword for you. Search more keywords like this and add them to different places in your gig.
Alert
Don't stuff your gig with a lot of keywords, it will start looking unprofessional.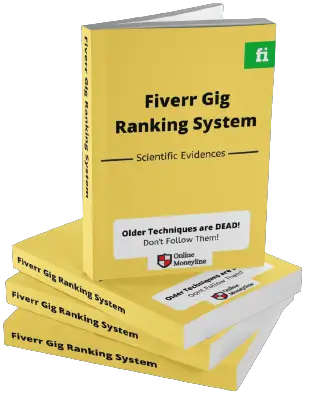 Gig Ranking Secrets NOT Available Anywhere Else!
9- Provide a Clear Description of Everything
Your gig should provide a clear description of everything, avoid using any difficult world. Don't write any irrelevant things in your gig description as you will have only 1200 characters for it.
10- Add FAQs
After completing your gig description, you will have to add FAQs. In this section, you will add the most commonly asked questions about your gig, with answers.
You can also add keywords in the FAQ section, but don't make it look unprofessional. Try to ask and tell everything in the shortest possible way.
To add FAQs, all you have to do is just click on "add FAQ" and start writing your questions. After writing, click on the save and continue button to move to the next section.
It is an important step when you create Fiver gig!
Tip
If you are having difficulty in adding questions then you can check similar gigs to have an idea.
11- Fiverr Gig Requirements
In the requirements section, buyers will tell you about their requirements, if they have any. Fiverr gives three options to you about adding requirements. Let's discuss them one by one.
If you want your buyer to simply mention their requirements in a text then you can go for this option.
In this case, you will have to ask a question with multiple answers. The buyer will select the answer according to his requirements.
In this one, your buyer can attach any file or document to help you with their work.
You can choose any one of these requirements. If you don't want to specify any one of these then you can simply make it optional by removing the tick from the Answer is Mandatory box.
After you are done with the requirements, click save, and continue.
12- Add a Gallery in your Gig
You can add videos, photos, PDFs, or all of the above. Your gig gallery depends on the type of service you are offering.
Now let me tell you more about your gig's gallery.
Videos
If your gig is about video editing, animation, or something like this then you can add a video in your gig. Fiverr allows you to add a video of 75 seconds to your gig.
Statistics
Fiverr says, a gig that contains a video gets 40% higher user engagement with 200% more orders.
If you want to make a video then write a fine script first. If you are having trouble writing a script for your video then you can hire someone for just $10 to write the best script for you.
You can hire a professional native scriptwriter here.
After your script is ready, take a good camera and start recording your video, else you can even hire anyone to do it.
For some services, you will be asked to upload a video and it will be mandatory.
Alert
Don't add any personal contact information in your gig video.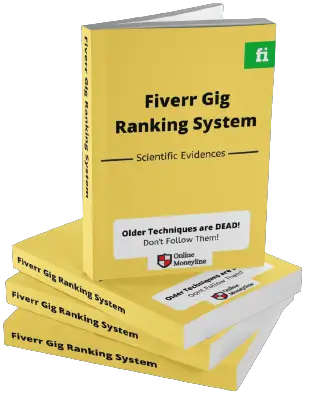 Gig Ranking Secrets NOT Available Anywhere Else!
Photos
If your gig is about writing or graphic designing then you can add photos to your gig. Fiverr allows you to add 3 photos to your gig.
If you want to add photos then create the best photos according to your service. You will have to create photos for your gig on your own as Fiverr will not approve your gig if it contains copyrighted images.
So just create your own photos otherwise you can get a professional photo for your gig by hiring a good graphic designer.
If you want to hire someone then just click here. 
And if you want more information about gig image then you can read our post:
Tips to Create a High Selling Gig Image
PDFs
I would recommend you to add PDFs only if they are important. If your gig needs further clarification then add PDFs.
This option is actually for writers who want to add samples of their work. You can add 2 PDFs in your gig.
13- Publish your Gig
Here comes your last step in posting your gig. Just click on the "Publish Gig" option and your gig will be published, if it is plagiarism-free.
How to stay online on fiverr for 24 hours
I would recommend you to promote your gig on your social media accounts to reach maximum people. If you want to do it then just copy your gig's link and paste it wherever you want.
Your Fiverr gig is Created.
Final Words: How to Create Fiverr Gig
I mentioned each and everything to help you with posting a gig on Fiverr but there is one thing I want to tell you. Each part of your gig is important but description and title are super important, write these sections carefully.
So we are done, if you still have any questions then do let me know in the comment box. If you are facing any difficulty in posting a gig then you can contact me to get more help.
Good Luck:)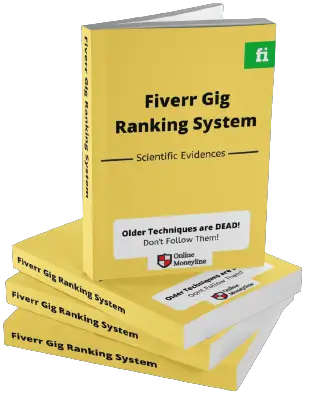 Gig Ranking Secrets NOT Available Anywhere Else!
How to Create a Fiverr Gig: Revision
Step 1:
The best way to find these high demand gigs is to use Fiverr to find them. When you login to Fiverr, search for the category that is related to your expertise. You will see many listings under that category.
Step 2:
Once you find the gig that is of interest to you, read the description and the gig itself. This should give you an idea of what you can expect out of the gig and if it's something that you can do to make a profit.
Step 3:
Check out the description again and see if there are any requirements to start. Take ideas from there on how Fiverr works!
You also need to make sure that the gig will actually fulfill. If you're reading the description and there is information that you need to know.
Step 4:
Once you've found the gig that you want to do, it's time to create your account and begin the gig. Fiverr allows you to create 7 basic gigs free of cost.
Step 5:
You can also add more details, such as a description of the gig, keywords or a small description. You can also choose whether or not you want to upload a reel or your finished gig as a video. You can also turn your photos into a slideshow.
Step 6:
When you're done creating your gig, Fiverr will let you know if it has been selected for impression and you need to check the impressions of the gig to check its position in the Fiverr search engine.
Step 7:
If you have the ability, it's always a good idea to check your gig before it becomes available to the general public. You need to make sure that everyone will pay attention to your gig when it becomes live.
17 Unseen Tips How to Create Fiverr Gig
Patience
Once you are signed up and live on Fiverr, you need to make sure that you follow these tips to make the most out of your services. The first thing to remember is to be patient and not to rush things.
You need to work for easy Fiverr gigs at the start.
Quickness
Most people on Fiverr are there to see if they can find something that they want for a good price. They don't want a long wait on their order or on their money.
If a gig doesn't get done within a day, there's a chance that they won't stick around either so keep that in mind.
There are plenty of people who have been disappointed on Fiverr because they started a gig but it didn't sell due to the lack of professionalism.
Expectations
You need to make sure that you're giving a good service from the start and then follow up with other customers to make sure that the gig was what they were expecting.
Delivery Time
Always make sure to list the date of your gig and of course, the price. It can be hard to come up with the perfect gig on Fiverr but if you keep these tips in mind, you should be able to get your gig booked quickly and easily.
If you have always had a talent for performing, then you may want to look into the world of offering up gigs on Fiverr.
Collaborate
It's not that hard to create your own gigs online – it is a matter of finding someone with an interest in what you can do and agreeing to work together.
Audience
When you are looking to start a gig, the first thing you need to take into consideration is your audience. You'll need to make sure your gig offers something of value to those who are interested.
When you're creating your gig, it is important to offer a service that people are interested in.
Price
The next thing you need to keep in mind is your price. You will need to be competitive with others in your genre in order to stand out in your particular area. You will need to set a price that is marketable but not too high.
You also need to be aware that there are plenty of high demand gigs on Fiverr right now. When people are looking to make some extra money, they usually turn to sites like Fiverr in order to do so.
Fiverr Forum
There is a lot of information available on the site that will help you be able to figure out how to get gigs. Take a moment to read through some of the advice and tips on offer.
diversifying
– If you have any existing talents, then you should consider showcasing those talents. People who are interested in your gig will likely have a few suggestions for you. You should then be able to tailor your gig to suit their needs. If you know anything about diversifying your gig, then you should be able to offer this service to them.
updates
– Be sure to keep yourself updated. This is important because there will inevitably be services which may be of higher value than you think. If you do not want to miss out, then be sure to keep your price list updated. If something is going wrong, then it will not be long before the gig is undersold.
humour
– Have a good sense of humour. Fiverr is not a place for your dry, serious side. If you can keep your persona in check, then you will attract more customers. Try to be a little goofy at times and have a bit of a laugh. Customers love it when a company takes a break from the serious topics to have some fun.
Over offer
– Do not over offer. On Fiverr, it is easy to lapse into the belief that because a customer has paid a certain amount already, he or she will want more. It is important to remain reasonable. Make sure you only offer what is appropriate for the particular gig. There is no need to go over budget unless you are being paid a lump sum.
customer hanging?
– Do not leave the customer hanging. When you are hiring someone, you should offer them a contract. That way, you know exactly what they will get for their money. Always make sure that they know what is included in the price they are being charged. If there are extra fees, they should be included in the bill.
No Offense 
– Do not use language that may be offensive to anybody. The internet is full of people who use offensive language. Keep all discussions about religion, politics and other topics away. You do not have to tolerate spam as well. They can cause you a lot of grief in the future.
free?
– Do not offer to do something for free. If you give away something, you should be able to get some kind of payment for it. This is especially true with tasks that require short term work. You should not have to pay for any of the services you are providing. If you need to, you can offer to split the fee.
feedback
– Do not be afraid to ask for feedback. A satisfied customer is a gold. You will gain many loyal clients if you listen to them. They could become your regular patrons as well. This could earn you referrals which will result in even more income.
Can you create gigs on Fiverr App?
No! You can't create gigs on the Fiverr application. As you are required to upload videos and images in order to create gigs.  You can, however, give it a shot using a mobile browser.
How many gigs can I create on Fiverr?
If you don't have a level status then you can ake 7 gigs. If you are a level 1 seller then you can make 15 gigs. And if you are a level 2 seller then you can make 20 gigs. Happy selling! 🙂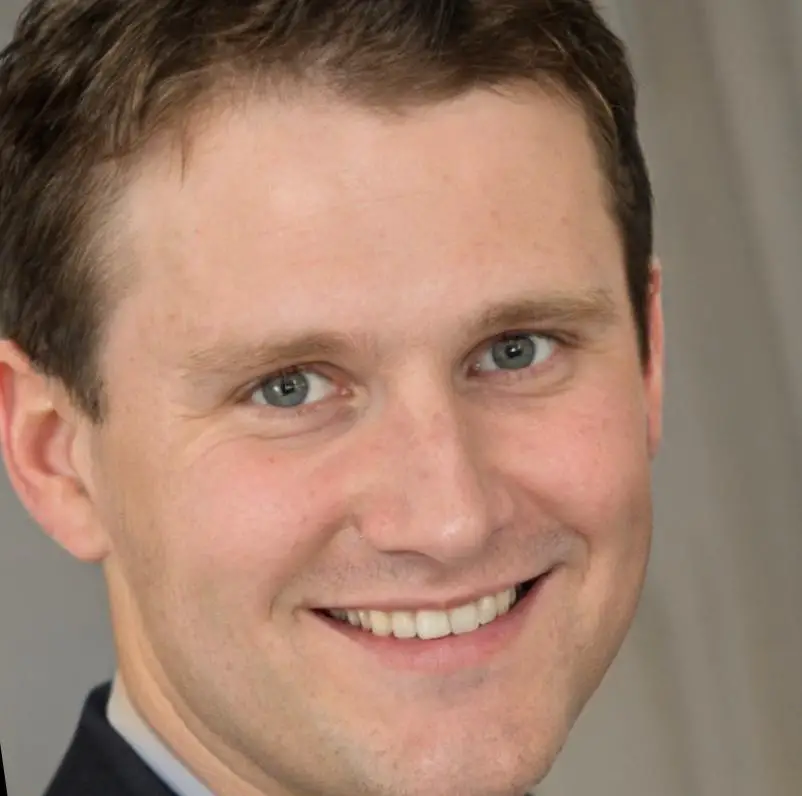 Authors: Jack John & Alexa Smith
Jack and Alexa have been working in the online earning space for 4 years and have interviewed multiple Upwork, Fiverr sellers to get the actual insights about these freelance platforms.
Chief Editor & SEO Auditor: Adila Z.