There are hundreds of sellers who are making a lot of money from Fiverr only by selling their services and skills and giving all of their attention to their work but the question is How to Get Sales on Fiverr especially when you're a beginner.
Remember that
Fiverr
is the biggest platform these days to earn online through your skills.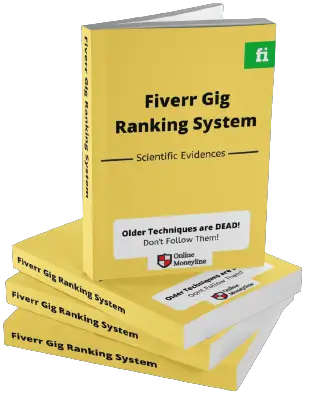 Unbelievable 30% OFF & 100% Money-Back Guarantee!! Till June 30th, 2023
Many people did not know how to get more sales on Fiverr; the reason is that most people have no knowledge about the strategies on How to Get Sales on Fiverr or they did not follow specific instructions.
Just follow some easy steps to increase your sales on Fiverr and get more orders after knowing how Fiverr works.
Now I want to share some Fiverr tips or you can say Fiverr hacks on how to get more sales on Fiverr:
7 Tips on how to get more sales on Fiverr
1. Make your Profile look Professional
Your first step is that make your Profile look professional. Don't worry it takes time to make your Fiverr profile look perfect and professional. You will have to use your real picture best description and other required things.
Recommended Read: 10 killer tips on how to write Fiverr profile description
Recommended Read: 9 Fiverr profile picture rules
It is important to clarify that if you want to change your Profile picture do it and upload a better Fiverr profile picture confidently; you will get more orders.
In this situation, you must choose a professional-looking picture because the perfect display picture leaves an awesome impression on the buyer community.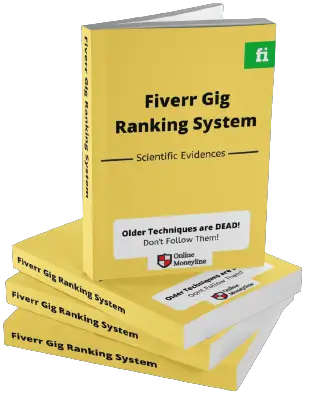 Unbelievable 30% OFF & 100% Money-Back Guarantee!! Till June 30th, 2023
2. Add the Best Description to your Gig
So, the second Fiverr tip is, explain all of your services. When a buyer checks your gig, he reads the description first, if your gigs have the services about customers need, you will get more orders for sale.
Just make sure to create the gig description clear and detailed. In fact, you will write about a bonus offer in the description as it can attract buyers to buy your gig. 
Must add photos in your gig. Because some customers may not like to check your gig description. So it's important for you to upload attractive pictures to your gig.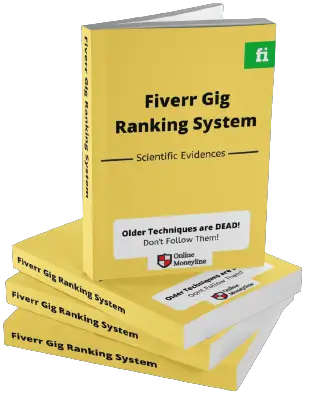 Unbelievable 30% OFF & 100% Money-Back Guarantee!! Till June 30th, 2023
3. Use Perfect keywords in Gig Description
Recommended: 5 Fiverr gig title SEO Tips
Recommended: 5 tips to rank on Fiverr first page
Remember that just use targeted words in your gig description. Perfect words give a great impression of your gig.
Must write all related questions you think people want to know about your gig, in this way people don't take too much time to select your gig. To make your gig stand out and to get more exposure to your gig service, you should improve your keywords.
4. Always active on Fiverr
This is the main point to get more sales on Fiverr, if you are active, the buyer will contact you, in this way you can get more orders of sales.
Recommended: How to stay online on Fiverr for 24 hours
In this online field, activeness is more important, activeness gives you a lot of benefits and makes a boost in your orders and sales.
As Fiverr introduced two types of features, online and offline features, we think that it will factor into the chances that your gig will be displayed on different types of results.
A pro tip is to work on Easy Fiverr gigs and start earning even earlier.
In that situation, if you are active the buyer will contact you and you can get more sales.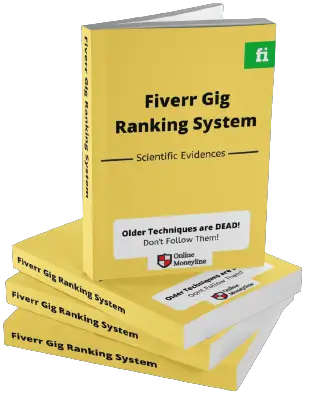 Unbelievable 30% OFF & 100% Money-Back Guarantee!! Till June 30th, 2023
5. Get your first Sale
Before you can earn more sales from buyers, just concentrate to get the highest rating for your gig. Buyers have no refusal to order a gig from you if you have already received the best feedback.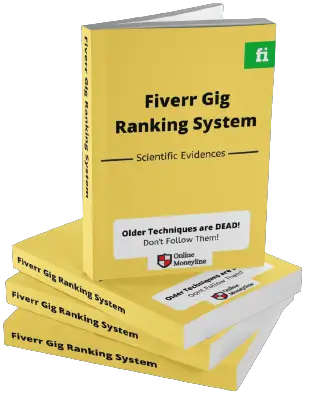 Unbelievable 30% OFF & 100% Money-Back Guarantee!! Till June 30th, 2023
6. Know about your Skills
First of all, it's important to know about your Skills, this step makes it easier for you to choose a category perfect for your services. Be well informed about your skill, and just work according to your skills. If you think that you are good at writing articles, in this way offer something more affordable, just like providing two articles with 500-word counts for $5 at the start.
7. Add a Video
Must add a Video to your gig page to explain how your services work. Videos can boost your sales. If you are not getting orders for a long time period, must add videos to your gigs.
8. Offer Creative Servics
You need to offer something out of the box which other industry professionals are not providing on Fiverr. Dont opt for high competition gigs on Fiverr.
9. Over-Deliver
Over-deliver and offer more than the buyer pays. Do it only at the start or you will keep on burning your energy without getting more revenue.
Remember, keywords are not big Fiverr ranking factors so grab the following book to shine and rank on the first page on Fiverr.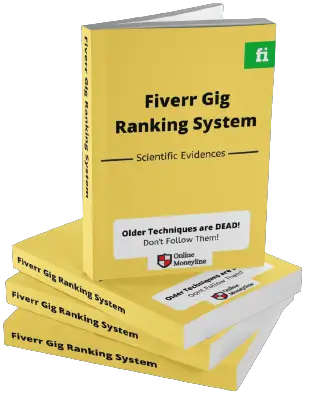 Unbelievable 30% OFF & 100% Money-Back Guarantee!! Till June 30th, 2023
10. Upsell! Upsell!
Marketing is a lot about upselling so offer more services to the buyers if you can. Every service has more in-depth sub or main services to deliver.
11. Keep your feedback upto mark
Every client reads feedback so keep it up to the mark and try to grab 5 Stars every time. You can request the client to leave honest feedback but cannot say to leave good feedback according to Fiverr terms of services.
You should have at least 90% great feedback and 87% buyers read feedback before placing order.
87% of buyers read online reviews.
If you want to know how to minimize your negative feedback on Fiverr then stay tuned as we are going to launch a small booklet on the topic soon.
12. Promote Fiverr Gig
You can get our services to promote Fiverr gig (from $100) or can promote it yourself on different social media. Remember not to spam as Fiverr and the platform where you share, will block you.
13. Offer moneyback
It will boost your gig and obviously Fiverr is a place where you need to keep your review up so there is no option not to offer a money-back or you will get negative reviews on Fiverr which would be a disaster at the start.
14. Give Guarantees – how to get more sales on Fiverr
Never forget to give guaranteed satisfaction.
See, you are already giving money back so it is the same thing as guaranteeing satisfaction or money back 100%.
It will attract buyers!
15. Test! Test! Test!
Implement different strategies on Fiverr gigs and test them to see which one worked great. If you want to save time then grab our book on how to rank higher on Fiverr here.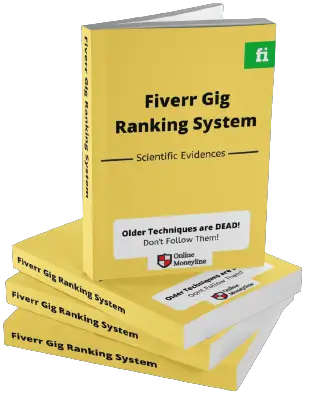 Unbelievable 30% OFF & 100% Money-Back Guarantee!! Till June 30th, 2023
16. Keep an eye on Analytics
Data is everything! See which gig is converting the most and which one was a failure!
Delete that rotten gig and create a new one after doing research.
If you don't know how to do Fiverr gig research we are gonna launch a brand new book on how to search low competition gig on Fiverr.
17. Passive gigs
This will be a new concept but the reality is that there are a number of passive gigs on Fiverr where you can sell some file or a folder like PLRs or some design.
Search what can be a passive gig in your domain to sell on Fiverr. Here are some passive gigs on Fiverr:
| | | | |
| --- | --- | --- | --- |
| Graphic Design – Instagram Images | Photoshop Images Files | Graphic Codes | | | |
| Writing – Templates | PLR Articles | | | |
| Marketing – Marketing Schedules | Marketing Calendars | Ad description templates (writing overlaps) | | | |
| | | | |
Passive gigs on Fiverr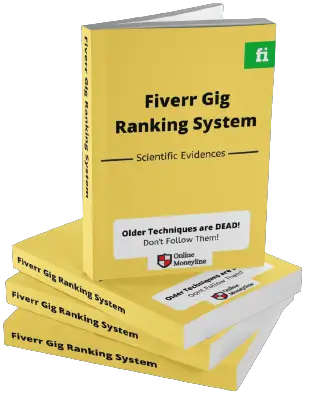 Unbelievable 30% OFF & 100% Money-Back Guarantee!! Till June 30th, 2023
18. Create all gigs
Never sit with one gig and create all you can.
19. Use the right tags
Never forget it as it will give you a slight boost in ranking and getting more sales on Fiverr.
20. Become Fiverr affilaite
It's simple every seller has an affiliate link. Promote and increase your sales on Fiverr.
21. Communicate clearly
If you don't you will get bad reviews or order cancellation. Always send a proper PDF of the contract to the buyer.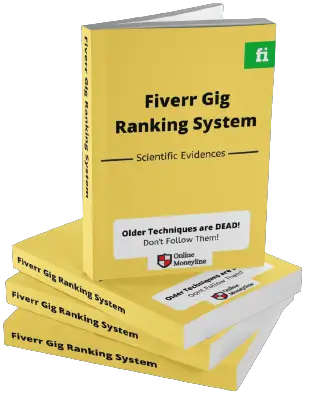 Unbelievable 30% OFF & 100% Money-Back Guarantee!! Till June 30th, 2023
22. Gig image – how to get more orders on Fiverr
Use the right gig image and see if it fits the gig size. It is a bit tricky so read this post on Fiverr gig image size for better understanding.
23. Don't take much than you can manage
If you accept more orders than you can deliver, you will end up with fewer sales on Fiverr. Your gig will de-rank and negative reviews, I cannot stress more on it.
24. Polite and patient
If you are not polite freelancing is not for you and I know you are a great person of patience so I leave this one to you.
25. Respond quickly
Never forget to respond fast as buyers will be communicating with your competitors.
26. Interlink gigs
Never forget to interlink your gigs as it will not only give a boost to your sales on Fiverr but will also show the buyers that you are professional.
27. Turn on packages
This is all about diversifying your gig. The more you offer the more orders you get.
[BONUS TIPS]
Create a Generic Gig for the Gig Request Section
A common theme I found while browsing through the buyer's gig request area is that most consumers utilize it to search for services that they are unable to find using the website's leading search engine. Maybe they are hoping for a bigger deal than what the primary search results have offered or because they have custom work they would like to have completed.
As part of the offer-making process for consumers in the gig request section, Fiverr will prompt you to link an active gig that you currently have available. If your gigs do not match what the consumer is looking for, this can create a problem because it decreases his likelihood of selecting you for the work.
This difficulty can be solved by creating a separate generic gig inside the categories in which you specialize, as I discovered. Custom gig demands that do not match what you now offer can be accommodated with the help of this generic call-to-action gig.
Learn to Use the Power of "No"
When you are fresh to the workforce and are still trying to find your path, there is a strong desire to accept any employment offers that come your way. It's easy to become depressed when you've not made a single purchase in a week, even though you have worked all day tirelessly.
Accepting work you know isn't right for you might have disastrous consequences. Suppose you miss a delivery deadline because the work required exceeds your capabilities. As a result, a customer may submit a negative review because they are disappointed, or you may receive a cancellation as a result of the situation.
In your first few months as a vendor, you would like to avoid anything that could be detrimental to the growth of your gigs, but don't be scared to say "No."
Avoid Revisions After Delivery
During the early stages of my Fiverr career, I spent a lot of time revising my work. It was entirely my fault that I wasted time that I will never get back. I didn't convey a clear knowledge of what the customer wanted, thus I got it wrong. Making incorrect assumptions resulted in the creation of work that did not meet the needs of my client's vision.
Buyers may be unsure about what they want. It is our responsibility as freelancers to ensure that we assist them in making sense of the jumbled-up notions they may have in their heads.
When it comes to the deliverables for some categories, it's rather straightforward. Others, such as the categories of the visual arts, can, on the other hand, be subjective in terms of what the client considers to be good. Keep in mind that aesthetic preferences differ from person to person and that what makes good art is not universally recognized.
I've observed that maintaining continuing contact while working and receiving necessary feedback at particular phases before completion might assist lessen the need for adjustments down the road. The fewer revisions you have had to make, the more and more time you will save and, as a result, the greater the number of employment offers you will be eligible to take.
Complete Gigs Quicky
Fiverr appreciates you when you complete work promptly; in fact, it is one of the metrics taken into consideration when ranking gigs. Customers, on the other hand, are enthralled.
Sellers sometimes charge an additional fee for expedited delivery within 24 hours, which is due to the high demand for quick deliveries. Keep in mind that a speedy delivery does not have to be done within 24 hours of the order being placed.
Just that you are providing your work earlier than the time limit that has been established for you is all that is required. As an example, if we set the completion time for your gig to three days, you can deliver this in two days instead.
Don't have late deliveries or cancellations, and remember that if a client gives negative feedback, that comment will be accessible to everyone and would never be taken away.
Answer All Your Gig Inquiries
If you receive an inquiry about a gig, don't ignore it, even if it is not something you are interested in.
Your response rate will have an impact on your seller level and the likelihood of receiving a promotion in the future.
Fiverr will constantly assess your performance, yet they have established criteria that you must meet and keep to keep your job. Your response rate is considered as part of this criterion.
Poor performance might also have an impact on higher-ranking sellers by causing them to be demoted from their existing position. Regrettably, at the moment of writing, Fiverr does not have the capability of filtering spam messages to prevent them from negatively impacting your response rate.
When it comes to general business practices, not responding to messages is indeed a bad idea because you have no way of knowing who might wind up purchasing your job as a result of your actions.
Final Note: How to Get Sales on Fiverr
If you follow these techniques, you will get sales on Fiverr and probably within a week. Because now you know how to get more orders on Fiverr!
If you got any comments, tips, or suggestions, we will be happy to know about it. If you know any other trick that can increase sales on Fiverr, share it with us.
FAQ: How to Get Sales on Fiverr
Can buyer change review?
No, it's rare! Fiverr does not allow buyers to change reviews except in exceptional circumstances. It's hard!
How to submit buyer requests on Fiverr?
Under more tab there you will get buyer requests. There

Hover on buyer request and click "Send Offer". Add description, delivery time, and charges with the asked info and click "submit offer".
Is it easy to get sales on Fiverr?
Well, I won't say that it is easy. It requires a little hard work. So by learning about some tips and tricks, you can easily start earning on Fiverr.
How do I attract buyers on Fiverr?
You can attract buyers by offering more services at less prices. Also, freebies can attract buyers as well.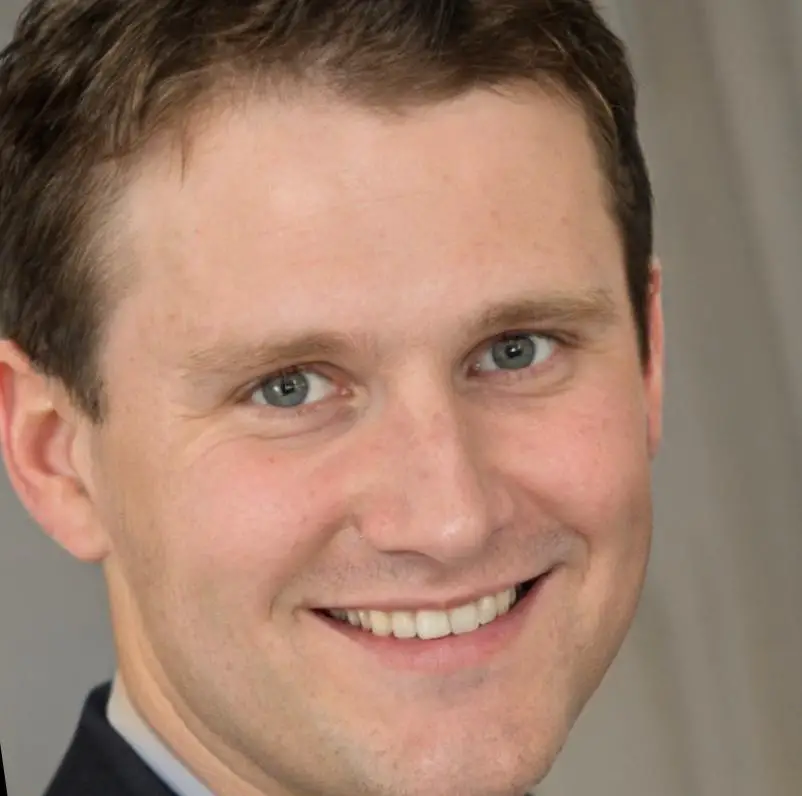 Authors: Jack John & Alexa Smith
Jack and Alexa have been working in the online earning space for 4 years and have interviewed multiple Upwork, Fiverr sellers to get the actual insights about these freelance platforms.
Chief Editor & SEO Auditor: Adila Z.