How To Make Your Own Baby Wipes: Taking care of a baby is the duty of every mom. Only a mom knows how to take care of her baby in the best way.
If you are a mom and looking for homemade baby wipes then read this article thoroughly. Baby wipes can be made at home. 
These baby wipes are safe and anti-bacterial. You can make them at home with few ingredients.
I'll show you the easiest and simplest way of making baby wipes. Let's start making wipes with me!
Items You Will Need For Wipes: 
1) Paper Towels
Paper towels can be used for a long time. If you don't have paper towels right now–don't worry!  
You can take soft cotton fabric or cotton pads.
Also, it is great to read the way to save $10,000 this year.
2) Water
Take 2-3 cups of water and boil it. The purpose of boiling water is that it will kill bacteria and other germs.
3) Shampoo
Baby shampoo or baby wash of good company or take the one you normally use. You can also use baby soap or low-ph soap. ( Grate the soap and melt it in the oven)
4) Oil
Take coconut oil, almond oil or olive oil if you don't have baby oil right now. The purpose of using oil is to keep the baby's skin soft and protect it from rashes or dryness.
5) Wipes Container
The last ingredient, take a container in which you can store the baby wipes. You can take a jar or any other plastic box but make sure they are air-tight.
Procedure: 
Now that you have arranged all the items, it's time to make wipes for your baby! Below is a stepwise process:
Step 1:
Boil the water until bubbles appear. Now keep the water aside to cool. 
Step 2:
Cut the paper towel or fabric into pieces. You can make it of any size you like—square, rectangle, or round shape! 
Now place the pieces or paper towel in the container that you have taken. 
Step 3: 
Take the sterile water. Add 2-3 tablespoons of melted soap or baby shampoo and baby oil or coconut oil of the same quantity. Mix them all.
Step 4: 
Now pour this mixture onto the fabric pieces or paper towel. Cover it for some time. 
Let the paper towel absorb the mixture completely. Don't forget to remove the cardboard if you are using a paper towel.
Step 5:
Your homemade baby wipes are ready!  You can use them now. Keep this thing in mind that these wipes may not be usable for a long time as it gets dry. 
So make wipes for a single week. 
Tip:
You can add a non-allergic perfume for a good smell. Or you can add baby-talcum powder in a little quantity just for a good smell.
Moreover, you may also add 2-3 drops of Dettol to make them germ-free.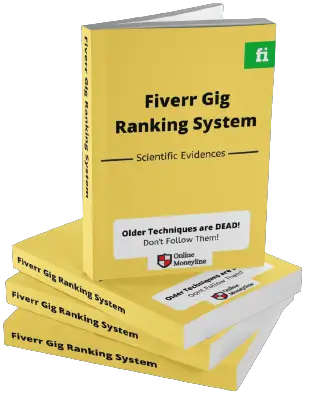 Gig Ranking Secrets NOT Available Anywhere Else!
Wrapping Up: How To Make Your Own Baby Wipes?
Be a creative mom. Because only a creative mom has a solution for every problem!
So don't be uncomfortable when your baby wipe-pack is empty and you can't go to the store or you can't find a store near you. Try this procedure at home! 
You will get a better result. And hope you will love it and would make it whenever you need wipes for your baby. 
Take care of yourself and your baby! 🙂
Read more about how to's like becoming a wedding planner, how to get into voice acting, and how to get Starbucks drinks.