Fiverr is a legitimate marketplace for both customers and sellers. Fiverr provides protection to buyers and sellers. 
However, some sellers don't provide good service as they describe in their gigs. The buyers, on the other hand, always can inspect the order and satisfy the requirements. 
In this article, I'll discuss how Fiverr is legit, how to find reputable sellers and how to save yourself from being scammed.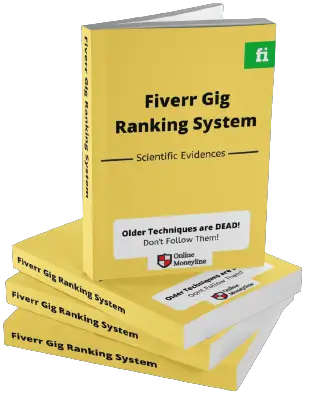 Unbelievable 30% OFF & 100% Money-Back Guarantee!! Till June 30th, 2023
Can You Get Scammed on Fiverr?
Yes, you can get scammed on Fiverr if you don't know what to look for before engaging with a vendor or buyer, however, that doesn't indicate Fiverr is a fraud.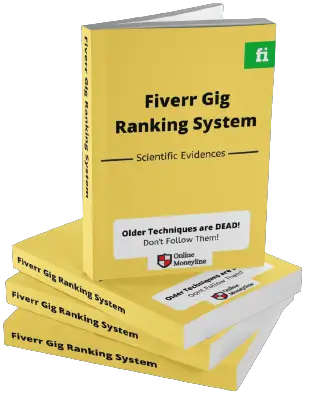 Unbelievable 30% OFF & 100% Money-Back Guarantee!! Till June 30th, 2023
Fiverr serves as a middleman among buyers and sellers, and although it has a number of restrictions designed to safeguard both consumers and sellers, it is indeed your job as a buyer or seller to avoid making mistakes that might result in scams or frauds.
So, what are the common blunders and methods for avoiding Fiverr scams? Let's get started.
How To Avoid Being Scammed on Fiverr For Buyers
The bulk of scams happen when consumers and sellers fail to recognize the warning signs that they are being conned. If you're a buyer, the suggestions below could help you avoid scams, see red signs, and assess if a seller is legitimate.
1. Check the seller Before Assigning A Task
Before interacting with just about any seller, remember to read the seller's reviews and ratings from those other buyers to get an idea of the kind of service he or she offers.
2. In under 3 days of receipt, review the order.
If you placed the order but did not reply to the seller's message or inquiries, it could be due to your busy work schedule, however, some sellers might try to defraud you by sending your purchase before it is completed.
So because buyers know that even if you don't label your order as completed or request for revision within 3 days, Fiverr would release the buyer's payment to the vendor.
Fiverr, on the other hand, offers a 13-day grace period once an order is marked finished, at which time they can withdraw your order on your behalf.
Be sure to review your order within three days after delivery, and then once you're happy with the service, mark this as completed and do comment as this will help other buyers to find best sellers.
3. Buyers Give Order Outside Fiverr
Another of the major reasons why so many Fiverr buyers are scammed is because they engage with sellers beyond the system in order to save Fiverr's commission.
This is against Fiverr's terms and conditions, and they make it plain that payments made even outside the platform aren't guaranteed.
Just never deal from outside Fiverr, and when a seller or buyer compels you to, that's a red flag that you're dealing with a scammer.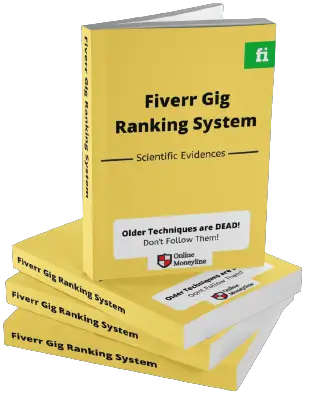 Unbelievable 30% OFF & 100% Money-Back Guarantee!! Till June 30th, 2023
4. Don't mark orders as Completed
Whether you're new to Fiverr, many scammers (sellers) may request you to label orders as done before they're truly completed, similarly to the preceding advice.
Fiverr does not disburse buyer funds to vendors until the order is marked as finished, as you may be aware.
As a result, you must never designate an order as complete unless it's been finished as well as the service has indeed been rendered.
So remember these points:
Before dealing with a seller outside of Fiverr, carefully check the seller's profile.
Within three days after delivery, review the order.
Don't mark the order as finished if you're not satisfied.
How To Avoid Being Scammed on Fiverr For Sellers
Never Accept Deal Outside The Fiverr
Customers should never deal with sellers outside of Fiverr, and sellers should never interact with buyers outside of Fiverr.
When compared to buyers, dealing outside the platform might be a major issue for sellers. The purchasers may merely lose all their money, but the sellers could lose their hard-won accounts.
Never Violate Fiverr TOS
Nevertheless, because the buyer is now in violation of Fiverr terms of service, the buyer's account may be suspended, but still, the buyer can easily create an account.
On the other hand, if indeed the seller has good reviews and their gigs are ranked, it will be difficult for them to receive orders on a new account.
Be Open and Honest About Your Job
As just a seller, it is indeed your responsibility to be open and honest about everything that goes into your service and also what purchasers may anticipate if they order it.
Keep Your Order Documented
Always deliver your work in the order box!
In the event that something goes horribly wrong for both you and the client, such as a buyer expecting more from your service that's not mentioned, you may prove yourself to Fiverr's customer care team and avoid any negative effect on your account while also receiving your cash.
Look For Pitfalls
Fiverr, in my opinion, prioritizes the customer over the seller, therefore it's critical for sellers to be upfront in their gigs and clearly state what the buyer will receive if they hire your service to avoid any complications.
Is Fiverr Safe For Buyers?
Unless you do your transactions through their site, Fiverr is safe and secure. It uses robust encryption, the most up-to-date data security, and cutting-edge anti-fraud technology to keep your transactions and personal information safe.
Everyone of your personal information is safe as long as you have a secure connection to the internet and only conduct business and communicate via Fiverr; payments made outside of their system really aren't protected.
Aside from that, it conforms with the General Data Protection Regulation (GDPR) of the European Union, which would be the world's largest most stringent privacy and safety law.
Because Fiverr complies with GDPR, you have complete control over viewing and erasing your personal information.
It has excellent customer service that will always assist you in resolving any issues you may have and will answer within 24 hours of receiving a request.
If a seller does not deliver your order on time, you have the option of extending the delivery period or receiving an immediate refund. Every transaction has been correctly recorded.
Fiverr uses an SSL certificate to safeguard your billing information and some other confidential info you do not even wish to disclose with one another.
Are Fiverr Reviews Trustworthy?
Since only the buyer or seller who completed the transaction can write reviews on Fiverr, the reviews are unquestionably genuine.
Many sellers, on the other hand, purchase false Fiverr ratings from Facebook groups or construct a buyer profile but then give 5-star reviews to their own accounts in order to acquire the buyer's trust.
Let's speak about how to spot these merchants and how to discover a dependable source for your tasks.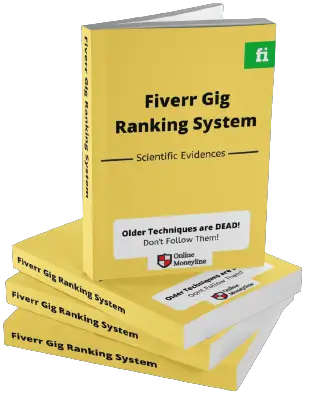 Unbelievable 30% OFF & 100% Money-Back Guarantee!! Till June 30th, 2023
How To Find Reputable Fiverr Sellers?
You can also identify reputable freelancer sellers on Fiverr by looking at their rating, level, and reading reviews from other customers.
Fiverr just launched a testing method for sellers, and you can verify if they passed it by looking at their profile. This makes finding a professional seller a lot easier.
In addition, sellers must disclose information about their qualifications and background as part of another verification system.
When hiring a seller for your project, please follow these guidelines:
Look out all the seller's reviews to see what others have to say about their experience with them. The most essential thing is to look at the reviews first, and afterwards pay attention to the remainder if the seller's reviews are positive.
Always go with a seller who has at least 100 reviews and a rating of higher than 4.7 stars.
To find out exactly what you're getting if you order the service, read the description of the gig you're interested in.
When you don't find a solution to your query in the FAQ part of the gig, contact the seller and inquire before you deal.
Furthermore, it is usually a good idea to contact the seller before placing an order so that they can fully grasp your needs and provide the finest service possible.
Is your data safe on Fiverr? 
All of the information about you that you provide to Fiverr is safe and secure because it is encrypted. You may be certain that all of your information is safeguarded by the General Data Protection (GDPR) of the European Union, which is the most stringent security and privacy government in the country.
Following applicable laws, you have the right to access as well as delete any personal information that you provide to Fiverr at your discretion. They are not permitted to use or disclose your information to anyone else. In other words, with Fiverr, your personal information is safe, and you shouldn't have to be concerned with fraud or theft.
Can Fiverr orders get canceled? 
Orders on Fiverr can be canceled by both buyers and sellers, provided that the reason for the cancellation is legitimate. For example, you may wish to cancel an order if the service delivered did not meet your expectations. You could also cancel an order whenever a client requests additional work that goes beyond the scope of your service description.
The quickest and most straightforward method of canceling an order is that it should be approved by both the sellers and buyers. Both parties must go to the order page's resolution center and put in a request seeking cancellation request.
As a result, when one of the two or more parties does not agree to cancel, the party that wants to do so must contact Fiverr's customer support staff and provide a valid reason for doing so. Assuming that the request was reasonable, the staff will assess the issue and personally cancel the order if appropriate. Remember that the buyer receives higher priority on Fiverr, so consider that while placing your order.
How can you tell fake reviews from real ones? 
It is quite likely that fraudulent reviews have been submitted by a seller who joined Fiverr in May 2021 but has received more than 50 positive reviews from the very same month.
It takes time and effort to earn a good rating on Fiverr. It could take months or even years to complete. Based on their outstanding performance over time, a seller can progress through levels one and two to receive a top-rated badge. Customers must be satisfied, and sellers must offer high-quality work to maintain their good ratings. If a seller has received a lot of positive feedback, you can rest assured that their solutions are legitimate.
If Things Go Wrong, You Have Plenty of Options
While Fiverr is brimming with excellent freelancers who will not let you down, you may come across some who are unable to deliver the expected results from period to period. To your advantage, if you pick up the tab for an event, only to discover later that the seller is not trustworthy, there are several options for dealing with the situation.
When a seller is early or unresponsive for more than 24 hours, you have the authority to decline the order and receive a refund. If your freelancer provides work that does not fit the specifications that were decided upon, you can resort to Fiverr's Resolution Centre and attempt to resolve the situation amicably with them. If you are unable to reach an agreement with one seller, you could always transform to the Customer Service team to help you resolve the situation.
Levels on Fiverr
Fiverr also features a level system for vendors, with level 1, two, and top-rated badges awarded to sellers who provide excellent customer service, deliver elevated service, and keep high ratings.
On Fiverr, There Are Some Services You Should Avoid
Several Fiverr gigs should indeed be avoided if possible, as they would not only squander your money but may also destroy your internet business.
1. Gigs based on web traffic and YouTube views
Because driving traffic to your website, YouTube channel, or indeed any platform is difficult, some purchasers turn to Fiverr for help.
There seem to be a lot of vendors on Fiverr who provide website traffic and YouTube views, but buying these services from them would be a bad idea since the traffic you get should be produced by automatic phony traffic bots or software.
Whenever you buy such services, you'll notice traffic figures, but still, no genuine people will visit your website or view your YouTube channel because the visits were manufactured by automatic phony traffic software or bots.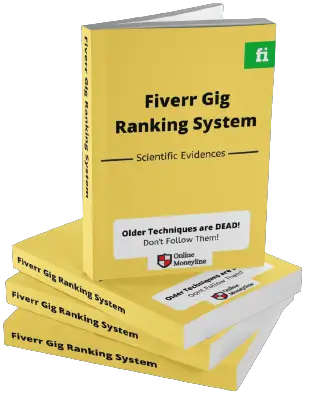 Unbelievable 30% OFF & 100% Money-Back Guarantee!! Till June 30th, 2023
2. SEO Off-Page Jobs
Whether you're familiar with SEO, you're likely aware of the terms "on-page" and "off-page."
On-page and technical SEO services are offered by a few good sellers.
Off-page SEO services, on the other hand, should be avoided like the plague because the vast majority of these services are ineffective, the backlinks you receive will be spammy, and your website's rankings will suffer as a result.
Because Google is getting better at detecting spammy backlinks, you must avoid paying for off-page SEO services.
3. Shoutouts and Promotional Opportunities
Due to the obvious poor engagements, don't ever buy shoutouts or promotion gigs.
Nevertheless, there seem to be a few genuine shoutouts and promotion services worth purchasing, and also most of them are useless due to minimal activity on the seller's Instagram, Facebook, or other social media accounts.
Can you get scammed on Fiverr?
You can only be scammed if you start allowing scammers to take advantage of you. This is true for everyone else on the internet. Fiverr is not immune to the actions of those who wish to be part of others. But don't be concerned!
However, if you believe that you have been scammed, make sure to maintain a professional demeanor and refrain from attacking the perpetrators. These messages COULD be used against you in the future. Make certain that you apply a few really pressure. For example, you might inform them that you should contact Fiverr Help if they do not react within 24 hours.
How trustable is Fiverr?
Fiverr is an entirely legitimate website. A secure socket layer (SSL) certificate is installed on Fiverr to protect your billing as well as confidential details that users do not want to be shared with others. It also provides a simple way to find high-quality freelance sellers – just look at the seller's ratings and levels and read reviews from other buyers on Fiverr.
Why is Fiverr so bad?
There is an excessive amount of competition and fraud. They pay their friends to post fictitious reviews about their performances. After all, they have the option of getting their money back if they place those fictitious orders. Fiverr service providers would never tell you about this little-known secret.
Is paying on Fiverr safe?
The safety and security of all payments made through Fiverr are assured; however, any payments made outside of the Fiverr platform are not guaranteed. Keep in mind that requesting direct payments makes it simple for scammers to take all your money or personal information. As a seller on Fiverr, you have the option of withdrawing your earnings whenever it is most convenient.