By Adila Zakir| Enterpreneur/Writer/Blogger
Medium is legitimate but (I would say) ignored platform to make money. I was searching for what is available on the internet about how to make money on Medium but after spending 4 hours, I can out with the conclusion that the provided knowledge is not sufficient.
So, there are some questions that are common in terms of earning money from Medium. Take a look at the below FAQs about earning from this sleek platform.
Can you make money on Medium?
How does Medium make money?
How to make money blogging on Medium/? how to make money writing on Medium?
How many claps to make money on Medium?
How many views do you need to make money on Medium?
Well, I have been working on Medium for more than 2 years and what I found is that there is not a single way to earn from this platform.
What is Medium
it is an online blogging platform where people come to share their ideas about different things.
For a writer, it is a free platform to write whereas for readers they can read 5 articles for free and have to pay $5 per month to read more stuff.
It is based on a monthly subscription and the traffic here sustains better as first, they get a chance to get quality articles and secondly they pay for it; then why not study deeper?
Makes sense!
Can you make money on Medium?
Yes! It is legitimate and actually pays to the authors and contributors. However, you to be careful while working here.
Details have been added in this post; so keep on reading to get the real value of your time.
How Does Medium make money?
It is an interesting question for those who do not know the internet market mix and who do not have an idea of how to earn online.
As described earlier, people subscribe to Medium to read more articles and get exposure.
There are no ads which have been displayed on the website. So, a subscription is the main source of generating revenue here.
Earning online from Medium
The process is simple and it is only for that writer who has joined the Medium partner program.
See, the whole system depends on claps. The more claps you get, the more earning you have in all this process.
Now!
Old Medium Payment System
Payment varies from clap to clap. If clap is coming from a person who is from the western world where people have more purchasing power, then the cost may go up to $2.
However, if clap is from some developing country, then it can go as lower as $0.01.
Now, you know the clap system on Medium and how you earn from it.
Basically, there are 3 ways to earn from Medium.com.
New Medium Payment System
From July 7th, 2019, Medium has updated its payment system and it does not depend on the number of claps.
Now, authors get their earning which depends on the reading time which readers spend on their post.
This reading time is not only about the members. Those readers who are not members are also a source of payment for authors.
Medium has upgraded stats and all the systems so that authors can take the fullest advantage.
Keyword Addition in Gig is a Tiny Ranking Factor | 100% Money-Back Guarantee!!
Mega Sale Limited Time>>> HURRY!! Book Last Updated: April, 29, 2021
1. Medium Partner Program
See the screenshot below and if you are from the countries included in the list then you are good to go and start the partner program.
How to join the Medium partner program from India?
For India, you can see that it is in Preview.
What if you are from India?
Well, you can start your Stripe account and earn from Medium.com form India if you have someone from the Strip countries to get help in a stripe account.
If you don't have the one, then you can switch to the next way to earn from Medium or read this post on top 25 freelance writing sites where we have added their pros and cons as well.
OR
You can start freelance writing on Fiverr but do not forget to read this post on 45 Fiverr mistakes and solutions.
But if you have someone there then ask them for a favor.
They may create your account if you do not have one already'.
Try to have their Stripe credentials if you can (it looks annoying but I had to write it).
Once you have got your stripe account then sign-in on the Medium Partner Program.
Fill in the details and you are good to go.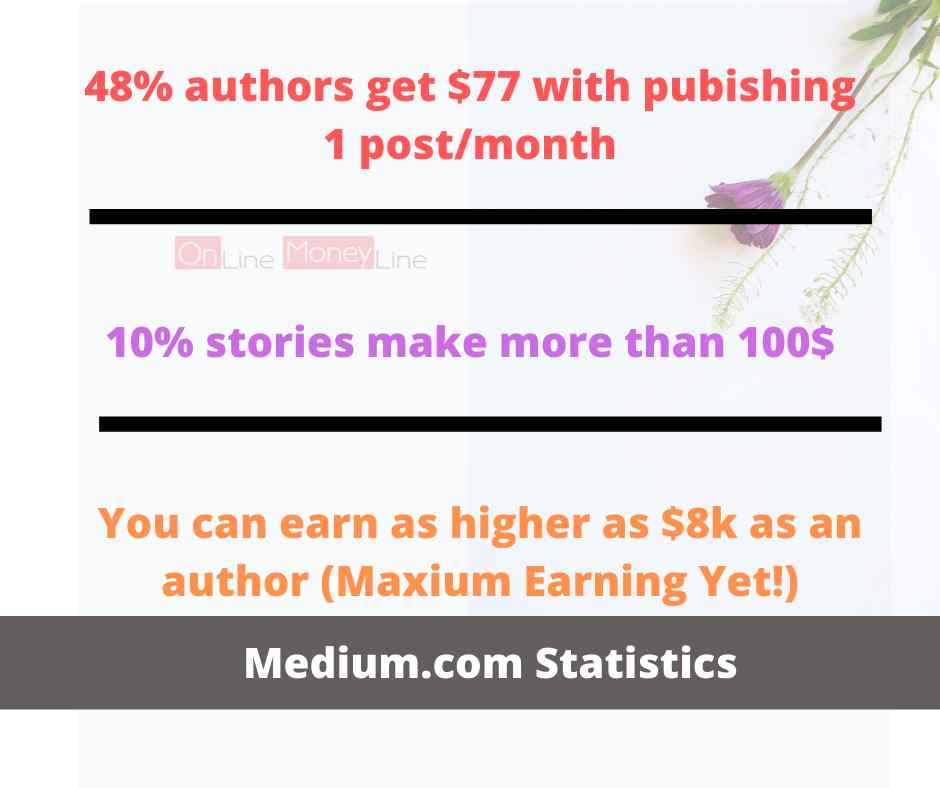 2. Earn from Medium.com through Affiliate Marketing
If you cannot have Stripe account then this is not the end of the world. Move on and see the potential of affiliate marketing.
Post your articles on Medium and add your affiliate links into them. A huge market of Medium will drive traffic to your post and affiliate links if there is some value to deliver.
A number of affiliate marketers suggest using Medium.com as it is one of their main earning sources.
Moreover, you can paste your post here or import a new post on and do not worry; it is not a content duplication.
Actually, when you import a post, the website adds cononical tag in it which tells that the original blog page is the ultimate authority and it should not harm your SEO efforts.
There are some reports where medium.com is not using cononical tag, so keep a deeper eye at the ranking of your post.
Here is how you import a story in Medium.com.
Click on your profile picture and click "stories". (If you do not have one then click on your profile picture and add a new story. Anyhow it is optional as you can import a story without adding any previous story.)
Now, click "import story" writer in the top right corner.
Then, paste link to your story and click import.
The problem was there in importing our images on Medium. We had to add all the images manually.
Anyhow, when you are done click "publish".
3. Publications – Make money on Medium
The third way is to get a collaboration with medium publications.
There are a lot of publications and you can get linked to any one of them.
Here is a link that goes straight to that information which will help you start earning on Medium fast.
Join any one of them and do not forget to follow their guidelines.
When a publication is available then click add to publications and you are good to go!
4. Promote your Website on Medium/ can you make money blogging on Medium?
You can write short posts on Medium to promote your site. Add links to your site and you will get backlinks.
Moreover, this is one of the most effective strategies to work on medium.com and earn more. We have tried this and got traffic from the medium.
We created only 5 links there and saw that visitors were coming from there.
We keep on updating this post, so kindly feel free if you have any questions!