Medium is a legitimate but (I would say) ignored platform for making money. Actually, I was searching for what it's like about writing on Medium and what is available on the internet about making money on Medium but after spending 4 hours, I came out to the conclusion that the provided knowledge is not sufficient.
So, there are some questions that are common in terms of earning money from Medium. For example, take a look at the below FAQs about earning from this sleek platform.
Can you make money on Medium?
How does Medium make money?
And, How to make money blogging on Medium/? how to make money writing on Medium?
Number of claps for making money on Medium?
How many views do you need to make money on Medium?
Well, I have been working on Medium for more than 2 years and what I found is that there is not a single way to earn from this platform.
What is Medium or writing on medium?
It is an online blogging platform where people come to share their ideas about different things.
For a writer, it is a free platform to write whereas for readers they can read 5 articles for free and have to pay $5 per month to read more stuff.
It is based on a monthly subscription and the traffic here sustains better as first, they get a chance to get quality articles and secondly they pay for it; then why not study deeper?
Makes sense about making money on Medium!
Can you make money on Medium?
Yes! It is legitimate to make money online and actually pays to the authors and contributors. However, you have to be careful while working here.
Details have been added in this post; so keep on reading to get the real value of your time.
How Does Medium make money (passive income)?
It is an interesting question for those who do not know the internet market mix and who do not have an idea of how to earn online.
As described earlier, people subscribe to Medium to read more articles and get exposure.
There are no ads that have been displayed on the website. So, a subscription is the main source of generating revenue here.
Earning online from Medium
The process is simple and it is only for that writer who has joined the Medium partner program.
See, the whole system depends on claps. For instance, the more claps you get, the more earning you have in all this process.
Now!
Old Medium Payment System
Payment varies from clap to clap. If clap is coming from a person who is from the western world where people have more purchasing power, then the cost may go up to $2.
However, if clap is from some developing country, then it can go as lower as $0.01.
Now, you know the clap system on Medium and how you earn from it.
Basically, there are 3 ways to earn from Medium.com.
New Medium Payment System
From July 7th, 2019, Medium has updated its payment system and it does not depend on the number of claps.
Now, authors get their earnings which depends on the reading time which readers spend on their post.
This reading time is not only about the members. Those readers who are not members are also a source of payment for authors.
Medium has upgraded stats and all the systems so that authors can take the fullest advantage.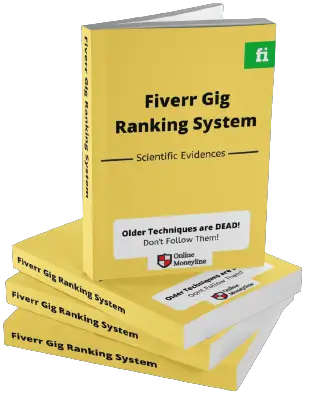 Gig Ranking Secrets NOT Available Anywhere Else!
1. Medium Partner Program
See the screenshot below and if you are from the countries included in the list then you are good to go, write a blog post, get curated, and start the partner program.
How to join this program from India?
For India, you can see that it is in Preview.
What if you are from India?
Well, you can start your Stripe account and earn from Medium.com form India if you have someone from the Strip countries to get help in a stripe account.
If you don't have the one, then you can switch to the next way to earn from Medium or read this post on top 25 freelance writing sites where we have added their pros and cons as well.
OR
You can start freelance writing on Fiverr but do not forget to read this post on 45 Fiverr mistakes and solutions.
But if you have someone there then ask them for a favor.
They may create your account if you do not have one already'.
Try to have their Stripe credentials if you can (it looks annoying but I had to write it).
Once you have got your stripe account then sign-in on the Medium Partner Program and earn money.
Fill in the details and you are good to go.
2. Earn Money from Medium.com through Affiliate Marketing
If you cannot have Stripe account then this is not the end of the world. Move on and see the potential of affiliate marketing.
Post your articles on Medium and add your affiliate links to them. A huge market of Medium will drive traffic to your post and affiliate links if there is some value to deliver.
A number of affiliate marketers suggest using Medium.com to earn money as it is one of their main earning sources.
Moreover, you can paste your post here or import a new post on and do not worry; it is not a content duplication.
Actually, when you import a post, the website adds a canonical tag in it which tells that the original blog page is the ultimate authority and it should not harm your SEO efforts.
There are some reports where medium.com is not using cononical tag, so keep a deeper eye at the ranking of your post.
Here is how you import a story in Medium.com.
Click on your profile picture and click "stories". (If you do not have one then click on your profile picture and add a new story. Anyhow it is optional as you can import a story without adding any previous story.)
Now, click "import story" writer in the top right corner.
Then, paste the link to your story and click import.
The problem was there in importing our images on Medium. We had to add all the images manually.
Anyhow, when you are done click "publish".
3. Publications – Make money on Medium
The third way for Medium members is to get a collaboration with medium publications and get curated on Medium.
There are a lot of publications and you can get linked to any one of them.
Here is a link that goes straight to that information which will help you start earning on Medium fast.
Join any one of them and do not forget to follow their guidelines.
When a publication is available then click add to publications and you are good to go!
4. Promote your Website on Medium/ can you make money blogging on Medium?
You can write short posts or stories on Medium to promote your site. Add links to your site or social media accounts and you will get backlinks.
Moreover, this is one of the most effective strategies to work on medium.com and earn more like other Medium writers and get paid. We have tried this and got traffic from the medium.
Additionally, we created only 5 links on the Medium platform and saw that visitors were coming from there.
We keep on updating this post, so kindly feel free if you have any questions about becoming the writer on Medium and Medium stories!
Can You really make money on Medium?
Without a doubt! Only a few blogging networks allow you to sign up, upload your stuff, and be paid after a month. 
Medium.com is one such platform. Making money online does not necessitate the use of a certain specialty, the use of affiliate marketing (although it is possible), or even annoying commercials.
In my opinion, and the opinion of many other authors, Medium is the most pleasing thing that ever happened to me.
I joined Medium in June 2019 on the encouragement of a few friends as a pastime while traveling throughout Asia.
I enjoyed the site and the notion of earning money while doing something I wanted!
But I made some early blunders that you may prevent, and that's why I'm writing this.
How to make money on Medium Fast?
To help you, the new Medium writer, make money faster and simpler.
 How are earnings calculated on medium?
 Earnings are calculated  based on three components:
How long do members read your story?
You earn more when more Medium users read your account ("member reading time").
Your account takes up how much of their monthly reading time?
Medium rewards authors who write about unusual topics and connect with dedicated followers by tracking their reading time. 
For example, if a member reads your article for 10% of their monthly reading time, you get 10% of their share (a portion of their subscription fee).
Who you've referred to Medium
You'll get half of every new reader's subscription price, minus regular payment processor fees. Inactive readers' membership plans generate referrals every month. 
How quickly can you make money on medium? Posting your articles earns you money right away. 
Payments on medium.
Payments are made once a month on the 8th and take 3-7 business days to clear.
 You need Medium members to generate money on the site.
What do you need to start making money on medium?
Join the Medium Partner Program to earn money from your articles. First, join Medium.
| | |
| --- | --- |
| To join the partner program, you must: | Upload your profile image after signing up. Choose "Medium Partner Program."Accept Medium's terms and conditions and proceed to payment setup. Join immediately and start earning money using your bank account or debit card. |
How much money can you make writing on medium?
Don't expect to get rich tomorrow if you're just getting started on Medium and wondering how much money you can make. 
In your first three months, you can make decent money, but not great.
In your first 90 days on Medium, you should expect to make around $25 per month.
But it doesn't mean it's not worthwhile.
Medium compensated writers $11,000,000 in 2020.
How to get your story accepted in a publication on medium?
These are the steps you can follow to publish your story.
To modify a story, click the three dots at the top, then Edit the story.
For narrative settings in edit mode, click the three-dot button in the top right corner.
Dropdown menu: Add to publishing
Select the publication and click Save.
The manuscript will be added to the publication as a draught if you are the publisher or editor. 
Then click the "Publish" button at the 
top of the screen to turn your draught into a story.
How to earn bonuses on medium?
Bonuses do exist on Medium. Medium's human editors aim to recognize great articles now and then. 
Medium has the same tiered structure as in May. 
Medium calculates ranks using the following tiered system based on your monthly Partner Program profits, which is a direct reflection of member reading time:
The bonus of $500 for the top 1,000
From 1,001 to 1,500: a $100 bonus
Between 1,501 and 2,000: a $50 bonus
5 benefits of writing on medium?
1. A door may open others
I had no clue how my debut piece for Medium would go. It was only a Medium blog.
Like you, I wanted to write. 
To allow my mind's words to line up in a lovely way, generating phrases that would perplex others.
2. The platform is stable
The medium was introduced in August 2012. A solid 8 years in the high turnover world of digital companies and online news media.So what?
You also want the platform you chose to exist in a few years. 
Nobody can guarantee Medium's long-term structure or funding system, but it won't vanish suddenly. 
However, you should always utilize Medium's Backup Tool to backup your articles elsewhere.
3. You Can Bring Your Audience
If you already have a large social media following, the good news is that you can bring them to Medium. 
So you have a built-in audience without doing anything!
4. You Can Gain New Social Media Fans
You start by building your Medium audience on Facebook and Twitter. Then something odd happens.
Medium will start gaining new Facebook and Twitter fans.
5. A Medium blog provides input
I don't write for myself. But one day, I thought maybe others might enjoy what I put on paper and made a step. Since writing for Medium, I've had the opportunity to hear from readers. 
Not just the claps. Readers can also underline or highlight portions of your writing. 
Has the clap system changed on medium?
The number of claps from subscribers and the number of crashes each subscriber contributed in a month is used to determine payments. 
That would pay a piece of their $5 membership to any article that got a clap from them. Medium no longer pays per clap. 
Claps are still essential, although not as much as they formerly were. 
Medium monitors them to see what stories their readers like and share. 
Medium publications do the same.
They can also tell you if you're writing on the right platform.
Medium: Subscribers VS non-subscribers
Medium has between 85 and 100 million monthly active users, demonstrating its massive audience and potential content reach. Medium has roughly 725k subscribers. When writing for Medium, you may choose to leave your content accessible to everybody or put it behind a Medium paywall. 
While keeping the material available for everybody to view may seem like a good idea, there are various reasons to reconsider. 
To begin, not all views and reads count towards a sponsored article. 
Only those who pay the $5 monthly fee count towards being paid. 
Contrary to popular belief, putting your material behind a subscriber barrier might increase traffic and attention. 
Medium prominently pushes its paid content. If a story is handpicked or highlighted, it will probably be among those pieces for paying subscribers. 
In other words, maintaining your posts where you may get paid directly may also increase the number of probable views.
What is reading time on medium?
Each Medium story has an estimated read time. 
The read time is based on an adult's reading pace (roughly 265 WPM). 
Medium help center converts a post's overall word count into minutes, adjusting for graphics. 
Is total time income from the medium possible?
There's a lot of data about Medium incomes, and it is feasible to work full-time. 
Most writers don't make that now. 
But it doesn't mean it's not there. Many options exist to profit from Medium. 
Be a writer first or a marketer with writing skills. 
Talented writers may earn a full-time living by creating exceptional articles, driving traffic, and making affiliate sales. 
According to published data, most writers on Medium don't make a living.
In truth, just a few are, but that doesn't imply it's impossible! There are many potential benefits even for those who consider Medium as a tool to advertise other sites or as a side venture.
It's worth noting that while the high-end stats are spectacular, just 10% of all authors make over $100 per month, and even fewer make a full- Some authors make five figures on Medium, so it is conceivable.
Verdict: Can You Make Money on Medium?
Indeed, the site is quite transparent about the figures.
A fresh writer's prospects of earning money from a single piece are slim. 
Writing great material is the key to success on any blogging platform. 
Persist as a writer and advertise yourself on social media, and your Medium revenues will increase. 
Continued work might result in full-time passive income. 
There will be ups and downs in your Medium writing career. 
Persistence is essential. 
Few authors make a living just by writing on Medium. 
Hundreds of others have already done so. 
This number is growing as more writers discover the benefits of Medium.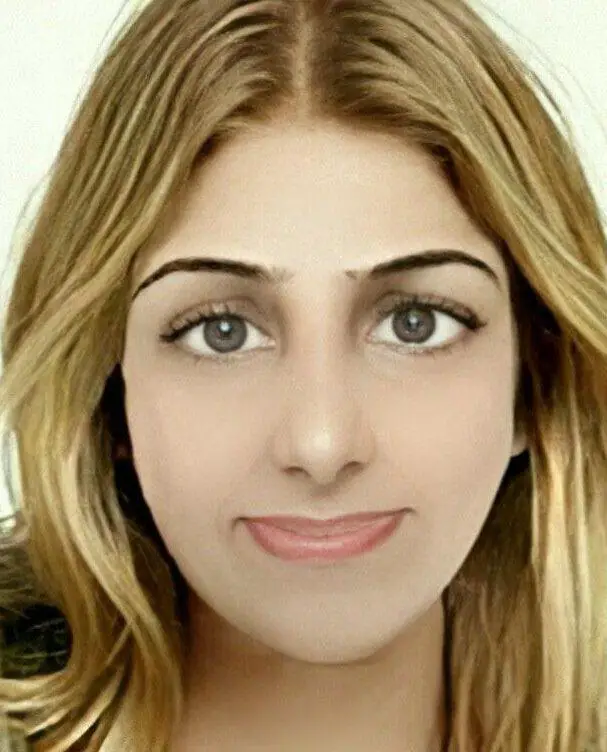 Author: Adila Z.
Google & Hubspot certified professional copywriter with a specialization in blogging and copywriting writing. Being the owner of 6 websites and 1 digital marketing agency, her expertise in online entrepreneurship is second to none.