You can't afford to pick a web server at random when your site is your profession. Before we get in further, do you know the difference between the web server and web host?
You are empowered to the greatest service of web hosting available at an affordable price.
Namecheap and Bluehost are two web hosting providers. But you have to decide which one is best for your web after reading the article.
And now in today's Comparison of Namecheap and Bluehost, I'm looking at two out of the greatest and cheapest web hosts providers available. Namecheap or Bluehost? Both hosting providers have been thoroughly tested, and I can confidently suggest either to novices.
In this side-by-side comparison of Namecheap and Bluehost, I evaluate key characteristics like performance, cost, customer support, and much more to help you select between the two web hosting companies. So let's begin our Bluehost vs Namecheap. 
Namecheap Vs Bluehost Comparison Table
| | | |
| --- | --- | --- |
| Item | Bluehost  | Namecheap  |
| Money back guarantee | 30 Days | 30 Days |
| Automatic backups | ✓ | ✓ |
| Free domain | ✓ | ✓ |
| Disk Space | 30GB – unlimited | 20GB – unlimited |
| Control Panel | cPanel | cPanel |
| Bandwidth/Storage space | 1TB – unlimited | 1000GB – unlimited |
| Email Accounts  | 5 – unlimited | 30 – unlimited |
| Free SSL certificate | ✓ | ✓ |
| Free site migration | X | ✓ |
| Hosting Types | Shared, VPS, WordPress hosting, E-commerce hosting, Dedicated servers. | Shared, VPS, WordPress hosting, email hosting, Dedicated servers, Reseller. |
| Free CDN (Content Delivery Network) | ✓ | Only with some WordPress hosting plans. |
| Ease Of Use | ✓ | ✓ |
01. Uptime And Performance
The amount of time your site is available to users is determined by its uptime. Of course, you don't want your users to be unable to discover your website because this could have terrible implications if it goes on for too long.
You should opt for a web server that has an average uptime of 99.95 percent or better while looking for one.
BlueHost Uptime And Performance
When I ran many tests on BlueHost to ascertain its true uptime, I discovered that it was 99.96 percent on average. They do not provide an uptime guarantee, thus there will be no reimbursement if their uptime falls substantially below expectations.
However, BlueHost has a higher uptime compared to Namecheap.
Namecheap Uptime And Performance
Namecheap hosting provider claims to have a 100% uptime guarantee, however, the truth is that they simply made a bold promise without proving it. I did identical tests on NameCheap and found that its uptime was 99.92 percent on average.
This isn't even close to 100 percent, and it doesn't even come close to crossing our excellent average uptime level.
When it comes to speed, you should keep in mind that every second counts. A second delay could result in the loss of a huge number of potential clients, as well as revenue and user trust.
02. Customer Support
Customer support may appear mundane to some, and they do not give it much thought, but believe it or not, you must properly explore this element because it will be where you will have to turn when you run into problems.
BlueHost Customer Support
Bluehost offers a variety of customer service alternatives, including live chat, email, and phone assistance. They also feature a knowledge resource with articles, video tutorials, and step-by-step guides to help you find answers quickly.
If you have a question, you may look it up online and find articles, live chat options, and even a phone number to call to get an immediate response.
Their quick-response support employees were knowledgeable and efficient in resolving concerns.
However, several of their responses were copied and pasted, just like Namecheap's. Overall, it was a positive experience.
Namecheap Customer Support
Customer service support Namecheap is above-average, with live chat phone support, email, a knowledge base, and a ticket system. Web hosting Namecheap  provides a variety of customer assistance choices.
They provide live chat help and ticket systems 24 hours a day, 7 days a week, however, they do not provide phone assistance.
Furthermore, they feature a part of FAQs that covers every issue, allowing you to quickly get detailed answers to your questions. Similarly, they provide hundreds of pages of information and How-to videos to guide you through everything you need to know.
Their customer service representatives lacked competence and were occasionally incapable of providing a solution. Their reaction time was also inadequate. In short, their customer service is not one you can rely on completely.
You've probably figured out that BlueHosts is a long way ahead of Namecheap in this round.
03. User Interface 
When selecting a web host, look for one that makes things simple and intuitive for you. Fortunately, both web hosting services focused on improving your user experience and making it easier to use.
Bluehost User Interface 
Bluehost offers a customized version of cPanel that makes it easier to administer and operate your sites from its user interface.
It also offers free specialized starter help, guiding you through the process of setting up a site and installing themes and plugins. It does not have a built-in site builder, but you may utilize a WordPress connection or a Visual Composer plug-in with Weebly's basic site builder integration.
Namecheap User Interface
You may delete, create, and administer databases from their cPanel, much like Namecheap. The cPanel interface, which is industry standard, is well-organized and minimalistic, with all settings neatly positioned in the sidebar. 
It makes managing domains, FTP accounts, databases, email accounts, and so many more through cPanel's normal file manager easier and more intuitive.
Some lack knowledge of programming languages such as HTML and CSS, as well as any other skills in the industry. This makes it tough to create and design websites. Taking this into account, it offers a free, basic drag-and-drop site builder.
This is only available with Shared hosting options. Unlike BlueHost, you must utilize a Softaculous App installer to install WordPress.
04. Hosting Offers
Which hosting service is appropriate for your site's requirements? Namecheap and Bluehost, which of these two web hosting will be the most suitable for your needs? These are some of the questions you should consider before deciding on the best hosting option.
So, let's have a look at what BlueHost and Namecheap have to offer in terms of hosting.
The Bluehost hosting provider offers:
WordPress hosting on a shared server.
WordPress hosting is managed.
VPS hosting is a virtual private server.
Hosting on a dedicated server.
Bluehost's cheapest shared hosting plans start at $2.75 per month with a three-year billing cycle. Normally, the plan costs $7.99 per month. A 30-day money-back guarantee is included with all plans.
Namecheap hosting provider offers:
Namecheap offers a variety of services to help you get online quickly. They provide extremely low-cost shared hosting, managed WordPress hosting, reseller hosting, VPS hosting, dedicated hosting, and work email hosting.
Namecheap shared hosting at the lowest price plans start at $2.88 per month when paid annually. When you didn't know, a 50% discount is being offered for a year, which means you may start for as little as $1.44 each month. 
Money-back guarantee for the first 30 days is included with each package.
05. Pricing
BlueHost Pricing
Bluehost's most affordable shared WordPress hosting package is just $3.95 per month. It also is worth noting that when your 3 terms ends, this plan renews for $7.99 per month.
Namecheap Pricing
The entry-level bundle from Namecheap costs $2.88 per month. However, if you register for a year's worth of service, you'll only have to pay $1.44 for the first year, as the plan will automatically renew at $2.88).
Furthermore, Namecheap allows users to pay on a month-to-month basis. Namecheap is a wonderful alternative for you if you wouldn't want to pay the whole sum up front. More information on Namecheap hosting plans may be found here.
06. Security
BlueHost Security
BlueHost offers security services that include spam protection, daily Backups and malware protection. But most of the security services are included in the premium plan or you will pay for them separately.
Namecheap Security
Namecheap offers full security services for their customers. Their security services include Two-factor authentication, SSL certificates and auto backup.
07. Website speed
Bluehost's Website Speed
Bluehost's overall site speed was 2.89 seconds in a test performed by Down.com. It had the fastest time of 0.00 seconds and the slowest time of 9.17 seconds.
Namecheap Website Speed
The average page speed of Namecheap was 3.04 seconds, with the fastest page speed being 2.00 seconds and the slowest being 72.71 seconds.
08. Stress testing results
A stress test was conducted by Cybernews by sending 50 Virtual bots to the Bluehost and Namecheap sites. And the result was that Namecheap and Bluehost did not compare in terms of performance.
The winner was Bluehost. The service provider had a high level of uptime and a quick load time. Despite the fact that Namecheap's results were generally unimpressive, it managed more traffic than Bluehost.
Wrap up: Bluehost VS NameCheap
To summarise our Bluehost vs Namecheap, BlueHost has won this round. It has more hosting options and tiers than Namecheap, making it easy to progress to more advanced hosting plans gradually. However, both have features of ease of use.
Namecheap offers far more affordable hosting plans, and also the alternative of buying on a monthly basis. Namecheap is a fantastic alternative if your main considerations for a new host are inexpensive rates or you would not want to pay a hefty upfront charge when you join up.
Namecheap additionally offers a 100% uptime guarantee as well as a free site transfer services, both of which are desirable characteristics when looking for a new host and which Bluehost does not offer.
Whenever it comes to site loading times, Namecheap surpasses Bluehost. The outcomes of these Pingdom tests were worth considering, even though they are simply a glimpse about how these hosts operate.
So we have done a BlueHost vs Namecheap comparison. The best part was that both offer money-back guarantee, free SSL certificates, and both are good web hosting providers.
FAQs: Bluehost VS NameCheap
Is Namecheap A BluetHost?
Namecheap Bluehost–both are separate. Throughout the domain name and hosting industries, both Bluehost and Namecheap are well-known and trustworthy organizations. Although Bluehost is the very best of the two, Namecheap has recently switched its focus, focusing on growing its reputation as a prominent domain name registrar and expanding its hosting offerings.
Which Is Better Domain Or Bluehost?
Namecheap and Bluehost are user-friendly and offer a slew of useful features, but BlueHost offers a superior hosting experience. BlueHost is the clear winner in this comparison because its customers get all of these wonderful features while still saving money.
Is Namecheap Hosting Worth It?
Although Namecheap's shared hosting provides excellent value, I observed the beginning plan's performance to be underwhelming. There is a 30 day money-back guarantee, so use it to make sure Namecheap is quick enough for you.
Also read, 17 best web hosting with unlimited storage.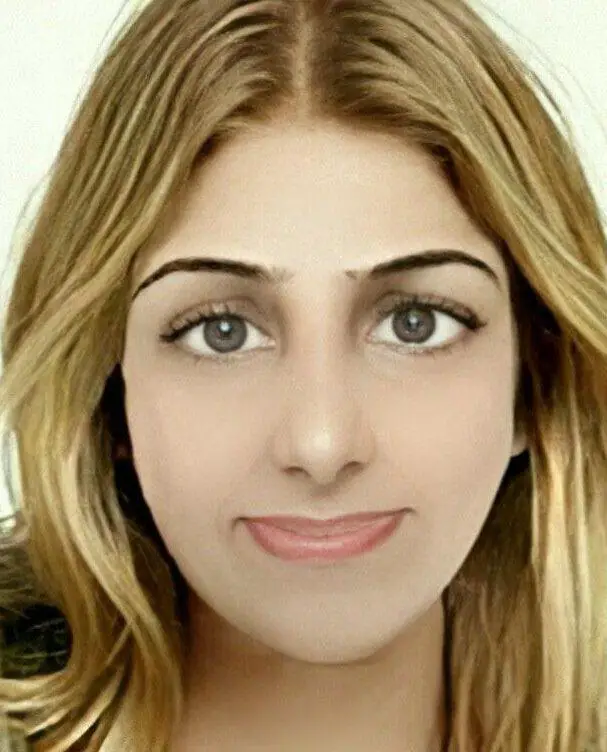 Author: Adila Z.
Google & Hubspot certified professional copywriter with a specialization in blogging and copywriting writing. Being the owner of 6 websites and 1 digital marketing agency, her expertise in online entrepreneurship is second to none.