By Alexa Smith
Personal Statement Example for Business and Finance
The remarkable growth in technology is transforming universal business ideas at a rapid pace. On our career day, I chose business and it encourages me to analyze the in-depth industry strategies in a valuable way. Business Management and Finance has mesmerized me with comprehensive knowledge in designing, analyzing, organizing, and developing any type of enterprise. It inspired me with its career-focused nature to study BTEC Business Level 2 and 3 in college.
The three years of college fascinated me with the foundational basics of business management and finances with the desire to advance my knowledge in it. Studying Business Management and Finance program at Brighton University will facilitate me to understand the critical perceptive of business concepts, financial accounting methods, corporate strategies, and research evaluation management of the business.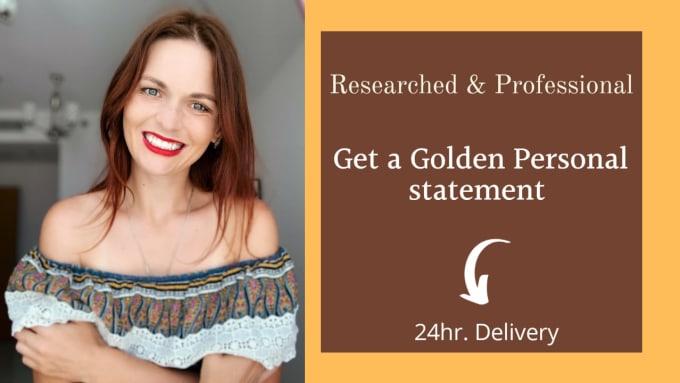 Leadership skills are essential for succeeding in the business world. I have worked as a customer service member in R&D and received a promotion as a customer service supervisor within two months. My hard work, dedication, and leadership skills rewarded me from the beginning of my professional career. Managing finances of the shop and tills, supervising the till associates, and managing returns along with answering customer inquiries were my prime responsibilities. I overcame the stress of finance management and enhanced my confidence concerning the requirements and expectations of my customers while developing my business. After one year of working for the company, I got another promotion as the shop floor supervisor. I maintained a broad-spectrum store appearance, task delegation, and setting a high standard for the store.
Wondering how long does it take to write a Personal Statement? Read How Long Does It Take To Write a Personal Statement
Learning the fundamentals of employee recruitment, planning, and forecasting business finances were part of my college experiences. I attained a massive comprehension of recording, summarizing, and reporting transactions in financial accounting. Accountancy is a significant part of decision-making, and the absence of rigorous financial accounting can riot the business economy. Therefore, I participated in the PAT course to broaden my perspective of accountancy and Finance last year. Some major learning objectives which I enjoyed were to get a better understanding of computerized accounting, controlled accounts, and general banking systems and I liked them as they polished my practical skills to serve the real-world industry. I could not complete the course because of the pandemic; however, receiving a full-time job as the team leader in Clarks Retail enabled me to advance my leadership and problem-solving skills. I am excited and looking forward to advancing my leadership skills by studying at Brighton University. It will be a huge career milestone to work in the globalized world.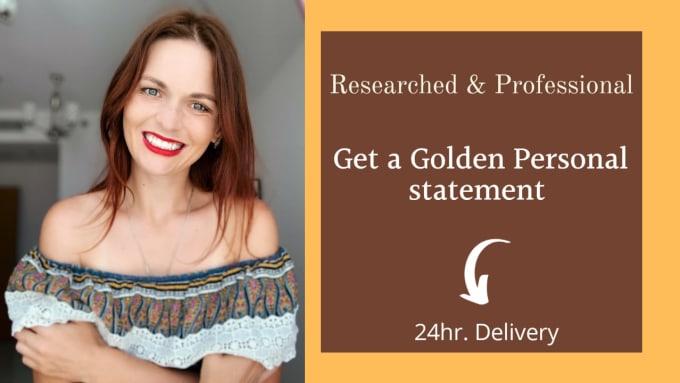 Kindly hire me for your personal statement here. I offer all types of personal statements.
Personal Statement Example Sample Healthcare 1
Global health offers considerate healthcare in international and cross-curricular contexts. Geography establishes the primary connection between physical and social sciences. Its interdisciplinary approach discovers environmental dynamics and their consequent effects on people in the same way that global health examines the particular health issues in a population. Geography has been my lens to view global health. It offers the opportunity to discover the conceptual connection between potential outbreaks and communal factors. During Peace Corps service, and living in the rural community inspired me to develop my knowledge of intricate global health issues and practice a career in it. Later, the GLOH field research model became the fundamental reason to apply for this program. Studying the Master's Global Health program from Georgetown University will provide an enhanced comprehension of distinct strategies in collaboration through International Partnership and Disease Control modules.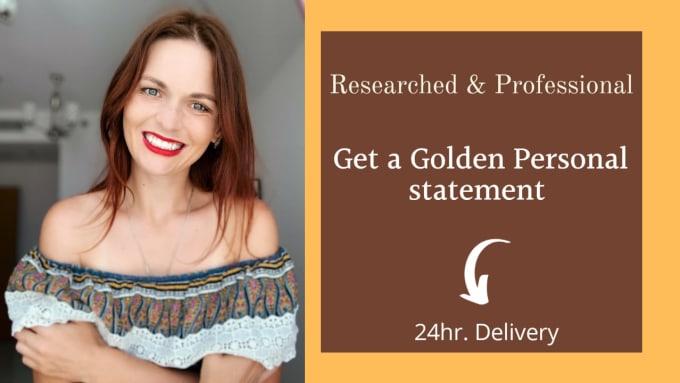 During Peace Corps service, I lived and observed the COVID-19 outbreak in a rural village. While spending time and listening to the community leaders, I learned that vectors along with substantial cultural factors were equally responsible for the transmission of this respiratory infection. Particularly multigenerational living was increasing the rate of infection among the older population. It educated me with techniques to listen and work together with the community leaders. Peace Corps offered a broad experience to work across the cultural barrier with agents from different backgrounds to determine the best intervention strategies. As a multidimensional discipline, we should coordinate Global health to find an innovative solution for intricate problems in an environment of minimum resources.  These experiences encouraged my conviction to advance my knowledge about complicated global health issues.
For the GLOH field research model during the undergraduate semester, I engaged in a five-week semester program of sustainable social change for field application in Rwanda. Applying classroom learning's in the research project on the effects of computer programming skills for the primary students helped me in the effective evaluation of the program with community outreach relating to the local beekeepers. It enhanced my experience that managing minor projects as if computer-programming education for primary students can cause a larger-scale educational possibility and welfare of a generation in the rural community.
With the opportunity to pursue a Master's in Science at your university, I want to focus on disease prevention and control methods to gain knowledge on the rising number of communicable and non-communicable diseases. It will be the perfect avenue to comprehend the broader issues in global healthcare infrastructure, access to technology, cultural suitability, and their value of the physical environment. This is an interdisciplinary program and learning from your prominent professors will advance my educational approach and desire to pursue a future career in it.
You can find a more detailed guide for Healthcare here How To Write Med School Personal Statement
I believe my education, professional experiences, and leadership skills perfectly align with your requirement for this program. The successful completion of this program will provide wonderful opportunities to work with USAID, CDC, WHO, and UNAIDS in the future. I look forward to this program in developing a future career to combat disease outbreaks and strengthen community resilience in underserved populations.
Personal Statement Example Sample Healthcare 2
The journey towards actualizing my ultimate dream of qualifying as a medical doctor has been a long and uneasy one. However, with sheer determination and a never-say-die attitude, I've managed to meet nearly all the objectives I earlier articulated in my "Dr. name" master plan. Being raised by parents with little or no education made me realize the importance of quality education during my tender years. Born of [Name] descent, my dad arrived in the US as a religious refugee. Though he has since separated from my mom, yet she never left any stone unturned to build my future despite her limited education and lack of any meaningful breakthrough so far in life. I found myself under the care of a struggling single mom where I contributed to help her at home along with focusing on my education. With these significant constraints, I've overcome several obstacles to find my way to X University where I'm presently undergoing a Bachelor of Science program in allied health.
Under these hard circumstances, the responsibility of acquiring quality education and becoming a strong, financially stable independent woman was largely mine. My love for the healthcare industry can best be described as "natural". It is this natural passion that inspired me to choose healthcare when I decided to join the labor market in September 2016. That job was at X where I worked as a X.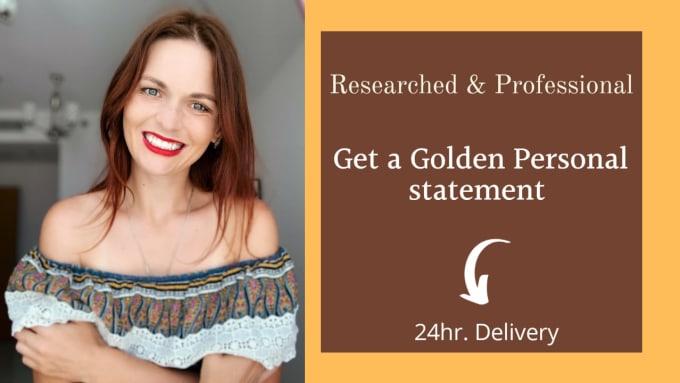 After the exciting experience in my maiden job, I moved on to face new challenges at other healthcare providers. At the X, I served as X whose duties included (but were not limited to) screening patients for medical care, allergies, medication/surgical history, and updating them in EMR. I used to oversee over 500 patients monthly in matters like scheduling appointments, addressing concerns, and so on.
Due to my industry and strong work ethic, I was promoted from X just a couple of months after I commenced work at the X. As X I was charged with managing sterile operating setups for Laser/Vaser Lipo, preparing patients for surgery by taking vitals, pictures, and reviewing certain procedures as well as maintaining a sterile environment while assisting surgeons during operations, among other roles. Presently, I am engaged at the X where I operate as an X saddled with several healthcare responsibilities as part of my bachelor's degree program. I also work as a volunteer intern with the X and X.
From a struggling past and the above experiences, it is very clear that I have a deep passion for the healthcare industry and for looking after people, even in these very unpredictable and insecure times for health workers due to COVID. This passion, in a nutshell, has motivated my desire for this Physician Assistant program with the ultimate aim of ending up as a licensed Physician.
Personal Statement Sample for Job
Being a highly motivated and keen individual, I understand the importance of working to support local communities. My inspiration of giving back to society serves as an effective opportunity for self-growth along with improving the lives of people around me. Being an energetic and determined person, I have developed a responsible approach to delivering excellent services for my clients. As a fully qualified Investment professional and an Associate Member of [name], my 20+ years of academic and professional experience represents my firm leadership abilities to serve the community as a highly motivated and enthusiastic Grants & Operations Manager.
Looking for some detailed examples? Read 500 Word Personal Statement Examples.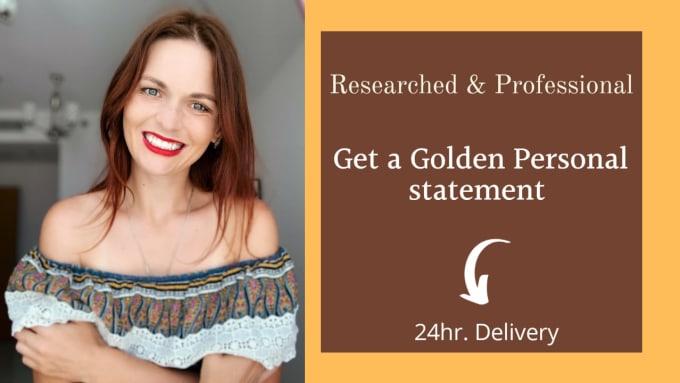 My detail-oriented personality and excellent interpersonal skills motivate me to apply for the job opportunity at your foundation. I am well organized and an enthusiastic team player to work with stakeholders, donors, and grantees. With my analytical capability, I will ensure work is effectively completed and directed at the right people. I have been successfully managing work from home since March 2020 due to the ongoing pandemic. My professional skills are transferable along with my desire to move from the finance industry to the charity industry which is all about working for the vulnerable population. I am capable and highly experienced to work with an extensive assortment of people. My capability to work from home on a remote basis will be an additional benefit.
Currently working as a Business Administration Manager at [name] Advisers, my primary responsibilities are organizing, management, and communicating with potential clients. My capability to identify, monitor, and supervise the administrative staff will be a perfect avenue to work in community groups and local charities. I can use various administrative software and work with due diligence in accessing the queries and complaints of the customer and have expertise in producing high-quality letters, reports, and presentations as well.
While working in the finance sector, I have experience in coordinating the customer's liaisons. I provided complete wealth management services to the clients. I offered regular coaching sessions for the new staff members to ensure the high standards of customers. My experience of assisting the manager with designated special projects and managerial controls provided excellent communication and presentation skills. I offered outstanding services to high-net-worth clients through telephone, letters, and face-to-face meetings. Being a good team player and supporting my teams, I ensured the smooth running of the office and enhance productivity. My ambitious leadership helped in achieving difficult targets on time. Establishing and maintaining effective work relationships with clients, service providers, and colleagues have always been part of my major working experience.
My priority is to become the best social service provider and I believe my education, skills, and professional working experience perfectly aligns with your job requirements. My primary goal is to serve the community of NY by addressing and complying with your set of policies. The opportunity to work with your organization and use leadership skills will be a platform to benefit businesses and individuals in an effort of giving back to the community.
TAGS: Personal statement, hire a personal statement writer, personal statement examples