Fiverr is one of the most popular freelance sites but with a lot of problems. Still, sellers and buyers are taking advantage of it. But there are some problems which keep on punching its users back.
I'm going to identify 8 problems with Fiverr in this article so let's get started!
8 Problems With Fiverr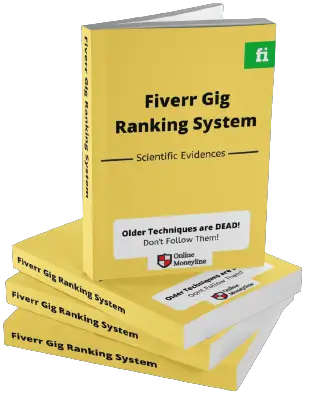 Unbelievable 30% OFF & 100% Money-Back Guarantee!! Till June 30th, 2023
1- Quality Comes With The Price
I noticed a lot of people come to Fiverr in search of an incredible amazing service of the greatest quality for $5 in their Paypal account. 
It's ridiculous to believe you can obtain a solid SEO service for that money.
If a buyer wants to get the perfect thing he must have to pay more for that. Fiverr has categorized the charges for services as Premium, Standard, and Basic.
Example
See the gig below which give a guarantee of ranking.
There is no way to see that their claims are actual or just clickbait.
2- Negative Reviews
Negative reviews can affect a seller's profile. If a buyer does negative reviews, the chances of getting orders for sellers become harder.
This is a great problem for sellers on Fiverr. Sellers strive more to satisfy their buyers.
3- Unreasonable Deadlines
The best sellers on just this site have thousands of orders in the queue, which is why they specify a week or longer as little more than a deadline for a task that can be finished in a few hours.
But, if you need a service completed within a day, you would have to pay an additional fee.
4- Quality Of Buyers
Buyers are seeking cheap ($5) work on average, and I'd say 80 percent is a good amount. No offense, sometimes but you put in a lot of effort to make $4, and the purchasers may not appreciate it.
5- Scammy Sellers
However, there are just too many con artists who, in order to sell a job, exaggerate their services into something they are not. 
The finished outcome frequently does not match the gig description, and you are left with subpar service.
6- Extremely High Commission (20%)
Even after allowing us to sell $200, $500, and upwards (rather than the customary $5), they still collect 20%. In my field, that's a lot.
7- Difficult To Scale
You spend much more time between messages and edits than you thought actually executing the task when you have 700 clients. 
You must start looking for a scalable service from the outset, or you will be stuck doing time-consuming jobs 24 hours a day, seven days a week.
8- Limited Income
 Despite reaching the top of the best-seller list for my web development gig, I only made around $15k in roughly a year based on 700 clients. 
Note that I'll be comparing that one to the cost of housing in my own nation, so it may be even better in poorer locations.
II- Pros And Cons Of Fiverr
Cons
1- Fake Reviews
Not that every Fiverr review is genuine. Some sellers pay for positive reviews on the site in terms of improving their reputation. Fiverr is currently attempting to address this issue by identifying and removing bogus reviews.
2- Difficult For Beginners 
Although there are few entrance hurdles to this network, it may be tough for new freelancers to get started. According to their skills and reputation, the sellers are divided into three levels. Even though they have a track record on the platform, experienced people are much more likely to be employed than new users.
Pros
1- Fast Service
In general, Fiverr gigs are micro-jobs that may be completed in a short amount of time. If anybody needs a gig right away, Fiverr gives the option to sell this with an extremely fast delivery option, but it will cost a bit more.
2- Security
Fiverr takes care of its clients. All private details, including financial information, is kept private for both suppliers and customers. Even if a seller fails to meet their half of the contract, buyers reserve the power to a refund. As a result, there really is virtually no risk of being duped.
3- Transparency
Purchasers can view the seller's ratings, feedback from prior buyers, the number of gigs they've done, and even more on the seller's page. They will be able to determine the type of freelancer that they are planning to hire in this manner.
4- Diversity
Fiverr is not limited to a single field, but rather offers a diverse range of services. Sellers and consumers can search through many categories to locate what best suits their needs. Furthermore, this platform has a large number of freelancers from all across the world with various degrees of skill, ranging from beginners to specialists.