People, nowadays, are highly dependent on Online jobs. Due to the pandemic, the world is now working from home. Online jobs are much liked by people because they are flexible and time-saving. Moreover, people have different opportunities to work in different sites. Furthermore, interaction is developing between foreigners and thus creating a friendly environment. There are a lot of online jobs for people who like to work from home. Proofreading is one of them that can be conducted from home. 
Online proofreading jobs sites have grabbed students' attention towards themselves. 
What is Proofreading?
Proofreading includes re-writing, copy-pasting, spell checking, plagiarism checking, formatting documents, and grammar checking. It is the last stage of a script, book, article, journal, research papers, etc before publishing. All the errors are fixed during proofreading so that the reader doesn't face any difficulty.
Proofreaders do their best to make any document or report error-free. That's why online proofreading jobs sites are hiring proofreaders from all over the world.
Is There Any Job Opportunity For a Proofreader?
Yes, there are a lot of legitimate proofreading jobs online on different websites that are providing online services all over the world. They are hiring proofreaders as their permanent hirelings and pay them attractive salary packages.
Recommended: 35 Jobs That Pay Daily INSTANT CASH $241/Day
The number of clients, as well as proofreaders, is increasing day by day, as educational institutions are closed so they're working online and the students are getting assignments and projects. So, the demand for proofreaders is increasing.
Moreover, novelists, book publishers, scriptwriters, etc are also looking for proofreaders to make their work Error-Free. Besides all these, by searching online proofreading jobs India, you will find Proofreaders for Hindilanguage. This means that Proofreaders are required for different languages. There are a lot of online proofreading jobs sites that allow you to groom yourself and show your skills in writing. Here is the list of 19 online proofreading jobs sites:
This is one of the online proofreading jobs sites for college and university students. Kibin focuses on essay writing and academic writing. This is specially designed for students who need help to write essays and to polish their work.
You might also like 35 Online Jobs That Pay Via PayPal [LEGIT $4,254/Mo]
You will rarely find work on kibin, you will have to check the website daily for updates. It also provides competitive and opportunistic material for the students so that they may get something unique and easily unmistakable.
Payment: kibin pays $4-$5 per document, depending on words.
ProofreadingPal delivers editing services for academic writers, bloggers, novelists, and prose. Writers are allowed to edit the work anywhere in 30 mins to seven days which makes the work more keen and relaxing.
Also, they sometimes hire two employees for one project so they would work in a coalition. Thus it enables the newbies, and students to work in collaboration so, in this way, they will gain experience and will polish their skills.
Are you a night person? If YES then go for 45 Part-Time Night Jobs From Home【$2k+/Week】
Proofreadingpal has online proofreading jobs with no experience required for that. All the jobs are contract-based on ProofreadingPal so the hireling is responsible for the taxes. 
Payment: ProofreadingPal pays $500-$3000 per month.
It's another online proofreading jobs site. Clickworker is very helpful for freelancers as it can be called a crowdsourcing website. Freelancers can get easy access to their clients as per their needs, services, and ideas.
Payment: Clickworker's payments are based on the type of work.
Fiverr is the most popular freelancing platform. It is one of the best online proofreading jobs sites. On Fiverr, you will have to make your gig a presentation or assignment.
Do you want to earn online with no skills? Read How To Freelance With No Skills: 75 Legit Online Jobs + BONUS
Here you will meet online clients who can pay you the least amount up to $5. 
Payment: It starts from $5 and increases according to work.
FlexJobs is a restrained type of platform as you will have to conduct it from home. It has the opportunity for you to get online proofreading jobs. You'll have to give $14.95 per month to receive admittance for all the lists of jobs.
But it might be also a valuable cost to have professionals who throw out the scams and deceptive acts from the concrete gig.
Freelancer.com is one of the top-rated online marketplaces in the world. You will have to register yourself on the website.
Update your profile and mention all the certifications, qualifications, and niches. The best part of Freelancer.com is, after updating your profile and mentioning your skills, you will get notifications of clients and you can easily bid on them.
STOP! See what I got you here!! Earn while having fun. Read 15 Ways How To Earn Money From Memes | $6,874/Mo
You can also freely select your method of payment after bidding and work are done. It has several proofreading online jobs for beginners.
Payment: Clients give you the freedom of your own choice of payment. Usually, it pays $25 per hour.
Guru is just like Freelancer.com. You will make your profile and then you can search for proofreading jobs and then bid on them.
You get the job if you succeed in capturing the client's attention. You can bid for 120 jobs per year but if you want to bid for more jobs you can pay for this feature. Guru demands very low commission at each payment up to 9%. 
Payment: It depends on the type of work. 
Indeed.com is leading the online world by assigning you multiple jobs which can be office-based or home-based. Indeed.com has 300+ online proofreading jobs in multinational companies i.e. fashion, medical, etc.
Do you love capturing things? Read Websites For Freelance Photography Jobs
Payment: Depends on the company. 
ProofreadingServices is delivering both part-time as well as full-time jobs from any country and has attractive pay for proofreaders. You will have to clear a proofreading test that will take almost 20 minutes only.
After that, you can claim for work and get work. The more you work the more you get, the more they will pay you.
Payment: ProofreadingServices can pay you $30 to $45 per hour.
 If you are looking for a professional online proofreading job site then Scribbr is a better option. The headquarter of scribbr is in Europe. It assigns work to those who qualify for a questionnaire and test.
Looking for some part-time jobs. You got them! 17 Part-Time Jobs With Benefits
They usually ask for a bachelor's degree in the English language as they look for native speakers. It is the site of online proofreading jobs Canada, UK, US, and Australia. 
Payment: 28 to 32 Euros per hour, or about $30 to $35 per hour.
Scribendi is another online proofreading job website that provides different opportunities for proofreaders. To use this platform, you will have to qualify for it.
So many people use English as their second language on this Scribendi so feel free to work on this platform. They usually demand from their employees to have a typing speed of 1000-1500 words per hour.
So if your typing speed is good and you can speak and write English well, then you will find plenty of jobs on this web. 
Payment: Scribendi pays $47 per hour.
We might know about Upwork as it is one of the largest freelancing platforms. You will need to make a professional profile that can attract clients so that you can easily get invites from clients.
The more you work better and get positive feedback, the more you get a chance to get a high rank.
Payment: Upwork will take commission up to 20% and you can get $500-$1000 per assignment.
ZipRecruiter is another website for proofreaders to get a chance to work online. The website will notify you through Gmail about jobs and you can also get the job on this by searching the desired niche.
Recommended: 27 Legitimate Stay At Home Mom Jobs
ZipRecruiter has 5000+ proofreading jobs available.
Payment: $10 per hour to more than $30 per hour.
For business clients, Clickworker leverages crowdsourcing to complete micro-jobs. 
Every clickworker is indeed a self-employed individual who could really log in and browse the open positions.
These duties are usually divided into smaller projects that are part of a greater project. They won't wait as long as a large proofreading project, so they're ideal for novices.
You must first gather experience as an author before you're a Clickworker proofreader. After that, you can take the proofreader assessment test after you've completed a few text production jobs. If you succeed, you'll have access to the proofreading assignments that are offered.
Payment: The cost per word is determined by the outsourced employee's skills and the level of quality desired.
Gramlee is a wonderful place to look for small-word-count proofreading tasks from home.
Gramlee seems to be an excellent website for newbie proofreaders because it is a corporation that specializes in proofreading and editing.
They charge $0.03 for each word up to 3,000 words, for a total of $90 per purchase. They start charging more after 3,000 words, but really only senior editors have access to all of those larger, more lucrative orders.
The initial selection process is extremely simple; simply complete a simple questionnaire about your prior expertise. They are now more likely to contact you whether you have more expertise. Gramlee is an excellent location to locate online proofreading employment in general.
Payment: At 3000 words, they charged $0.03 per word or around $90 per project. Because the labor may take just a few hours to finish, I'd estimate the payment to be approximately $10-$15 per hour.
Edit Fast seems to be the ideal platform on my list for editing and proofreading services.
Edit Fast is indeed a wonderful site to seek employment as a freelance proofread or editor.
The application form also is simple; you simply register online, submit your resume, take an editing exam, sign a non-disclosure agreement, and then create your profile.
After you've been accepted, all you have to do now is apply again for the positions listed! All customer communication takes place through the Edit Fast site, and you'll be paid using PayPal.
The major drawback of Edit Fast would be that they keep 40% of your finished film. As a result, Edit Fast is a preferable choice for inexperienced proofreaders.
Payment: Depends on the project.
Polished Papers is a wonderful website to check out if you're a proofreader with maybe a little experience.
Polished Paper is indeed a proofreading and editing business that seeks out the greatest editors with extensive proofreading expertise, but they are ready to pay a higher price for all of these qualifications.
As a result, the online application is lengthy: you must create an account, upload your resume, and complete a 35-question test, followed by an interview.
However, you must pass a difficult test in order to be considered for the interview. Give it your best shot filling out all the tests if you would like to work with Polished Paper. Polished Paper is indeed a fantastic place to live and work as both a freelance proofreader, so that will be well worth the expense.
Payment: In general, based on your skills, an operator can earn anywhere from $10 to $45 per hour.
 Craigslist has become much more stable in terms of job postings, believe that or not. You might be able to track down a lot of gigs if you go to Craigslist in just about any city and check in the "writing and editing" section!
Craigslist is one of my favorite sites since it allows me to uncover chances that aren't dull. It's possible that you'll be able to easily find private clients this way, and that is always entertaining! Always keep in mind that working remotely is free and must never be required.
Payment: Up to $50/hr 
Do you want to work as a full-time online proofreader? Lionbridge is an excellent location to begin. Lionbridge has a variety of work-from-home opportunities, but proofreading is among the most popular.
Though you may need some prior expertise to get started, Lionbridge seems to have an excellent reputation and it might be a nice location to begin.
Payment: Lionbridge's average annual pay, including basic and reward, is $105,325, or $50 / hr, with an average wage of $108,786, or $52 / 60 minutes.
Wrap Up
So we are done with today's topic of 13 Online Proofreading Jobs Sites. If you want to work online then above mentioned websites are totally legit so you can easily start working. If you know about some other legit online earning platforms then let us know in the comments below. 
Happy selling 🙂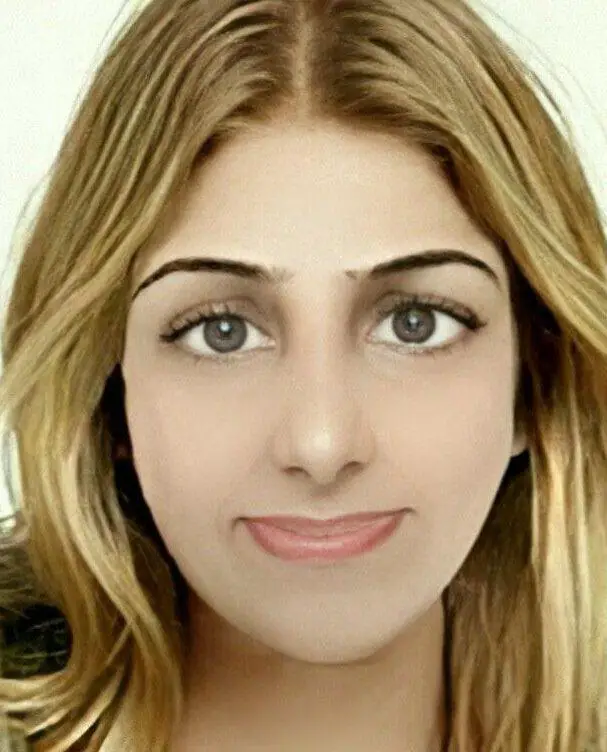 Author: Adila Z.
Google & Hubspot certified professional copywriter with a specialization in blogging and copywriting writing. Being the owner of 6 websites and 1 digital marketing agency, her expertise in online entrepreneurship is second to none.