What is ClickBank?
Pros & Cons Of ClickBank: ClickBank is an e-commerce retailer that sells computerized and physical items from various marketers and online advertisers. ClickBank permits digital marketers to advertise their items and to get reliable commissions for every deal. 
This platform is one of the most common and dependable affiliate programs. Several affiliate marketers earn commissions through ClickBank on a daily basis and you can also earn money through it. 
ClickBank has more than six million customers worldwide and it's 87th largest Internet retailer in North America. 
Pros of ClickBank
There are several advantages of ClickBank over other affiliate marketing networks. Some of the main pros of ClickBank are given below: 
Easy to Sign Up and Promote 
You need to sign up for accessing it and to start browsing through its available products. A good thing about ClickBank is that people who want to join it and become a marketer here don't need to be stuck in the pre-approval process. 
There is no need to invest money for this purpose. This convenience is not provided by most of the other affiliate marketing networks. ClickBank allows anyone to sign up easily.
Recommended: How To Make Money On Instagram With ClickBank? $1000/Mo
Recommended: [Clickbank] Legit/Scam? Researched Alerts, Facts, Statistics
Wide Range of Products 
ClickBank enables anyone to promote their products and offers. Due to this reason, a number of digital products are available on it. You will find all the products of your interest here in multiple varieties. Several new products in different varieties are available on ClickBank which you can buy anytime.
Are you a student and looking for some ways to earn money? Read Affiliate Marketing For Students Make – $1000/Mo
Multiple Languages 
Another great thing about ClickBank is that it has multi-language support. You can promote your products in four different languages. This feature makes it a worldwide affiliate marketing network. Due to worldwide reach, many marketers on ClickBank are not from English-speaking countries and they are selling their products in different countries. 
High Commissions 
ClickBank is well known for its high commissions. It has some of the highest commissions as compared to all other affiliate marketing networks. Its commissions go as high up as 75%. It means that you can make a huge amount of money for the longer term. ClickBank commissions are high enough to make your efforts very much valuable.
Digital product affiliate programmes have more commissions.
Ability to Set Threshold 
You can set payment thresholds of your own choice on ClickBank. Other affiliate marketing networks provide higher thresholds than it. ClickBank allows you to set it up to $10.
Recommended: Launch Jacking – Pro Tips | Effective Launch Jacking
Quick Payment Schedule 
The most significant advantage of this platform is that its payment schedule is quick. Many affiliate marketing networks have monthly payment schedules but ClickBank provides weekly and bi-weekly payment schedules. Its payment is quick and always on time. Several people prefer ClickBank over other affiliate marketing networks just because of this quick service.
There Is Only One Affiliate ID
When you join Clickbank, you are given a single ID. With this affiliate ID, you can advertise over 6,000 products. You don't have to sign up for each product separately, which saves you a lot of time. It's one of the reasons why several people prefer Clickbank over other platforms.
Several Training Resources
Clickbank University offers affiliate training, however other specialists also offer affiliate marketing instruction. Clickbank marketing is the subject of eBooks, forums, articles, and blogs. There seems to be a wealth of knowledge on how to get started and generate money online thanks to the Clickbank internet marketing industry.
Cash Back
ClickBank provides a 60-day cash guarantee, allowing your consumers to shop with confidence. This one will eventually aid you in increasing your ClickBank sales.
Cons Of ClickBank 
There are a number of advantages of using ClickBank but there is a dark side to it as well. Here are some cons of ClickBank:
Spam Products 
Clickbank contains a huge amount of useless or simply spam products. Many ClickBank marketers prefer quantity over quality and they don't sell quality products. 
However, famous ClickBank marketers don't do this because they value their reviews. Most of the new marketers sell spam products on ClickBank mainly including spam programs, software, and online services.
Want to know more about affiliate marketing? Read ClickFunnels For Affiliate Marketing
High Competition 
As I mentioned earlier, there are a number of products available on ClickBank and also, several marketers are using it. Due to this reason, there is a lot of competition for new marketers, and ClickBank doesn't have a reliable way to promote such marketers. 
New ClickBank marketers can not compete with high-ranked marketers who are ranking for search engine results again and again. 
ClickBank Fees 
Clickbank sellers and buyers have to pay Clickbank fees on every product. Marketers who don't make any sales over some months are charged $1 per day and $50 per period for having an inactive account. 
Bad Communication 
ClickBank product sellers and buyers cannot communicate directly. You just have the option of in-site communications and if you want personal contact with its sellers then it will be against their rules.
Recommended: 15 Digital Products Affiliate Marketing Programmes
High Commission Rates 
The highest commission rate on ClickBank is usually up to 75%. It's good for buyers but on the other hand, it is not good for new marketers who can not afford such high levels of commission. Sellers who offer less than 50% of commissions will have to face many problems for promoting their products.
Check first
It can take a long time to receive your first Clickbank check. Before Clickbank would pay you, you must have many sales from different credit card issuers as well as a few PayPal transactions. It takes a lot of time to acquire sales when you're first beginning out together with Clickbank, so expect to wait 30-60 days for your first check.
Deposit Direct
Since you may get weekly cash deposits, you must receive paper checks for maybe the first 90 days. Paper checks arrive every 2 weeks, whereas direct deposits arrive every week. It's critical to get your money as soon as possible because you'll need to reinvest some in your company.
Email Marketing
Clickbank doesn't allow users to use their hoplinks directly in emails if you intend to undertake email marketing. Use TinyURL or your domain to shroud hoplinks. Clickbank employs this to guard against dishonest affiliates who advertise Clickbank through spam. Clickbank has been on some spam lists in the past, which has harmed the organization, its publishers, or affiliates.
Notifications of Sales
When affiliates make a sale, Clickbank does not send them an email to let them know. To stay on top of your sales, you'll need to access the account during the day. Logging in requires a while, which itself is inconvenient for time-crunched affiliates. There is already speculation that this would change, with Clickbank possibly beginning to send email alerts. Keep an eye out for updates.
Final Words – Pros & Cons Of ClickBank
ClickBank has more advantages as compared to its disadvantages. It's a perfect platform for high-ranking sellers and for those who can afford high-level commissions. It is not too good for new marketers because it will be very difficult for them to rank on it. 
Besides, it is a good platform and its users don't have too many complaints about it.
FAQs
Is it truly worth it to join ClickBank?
Bloggers, marketers, & digital content producers interested in promoting digital and lifestyles products with their specialty website or portal should check out ClickBank. For those who do not want to become another "Amazon Associate," this is also a fantastic affiliate program choice.
Why is ClickBank such a bad company?
The administrator, on the other hand, appears to belong past its prime. Sadly, most of those products' advertising materials and marketing content include scammy-looking banner adverts and antiquated online marketing designs.
Is ClickBank a safe bet?
Yes, Clickbank seems to be a very safe site to use. To claim you do not feel safe is akin to saying you do not trust your local groceries, such as Frys or Target.
Is it possible to generate money with ClickBank?
ClickBank is also one of the oldest affiliate marketing networks, having been founded in a garage in San Diego, California in 1998. Despite working like just a harried cubicle slave, anyone can earn profits as both a digital/physical goods dealer or affiliate marketing with ClickBank.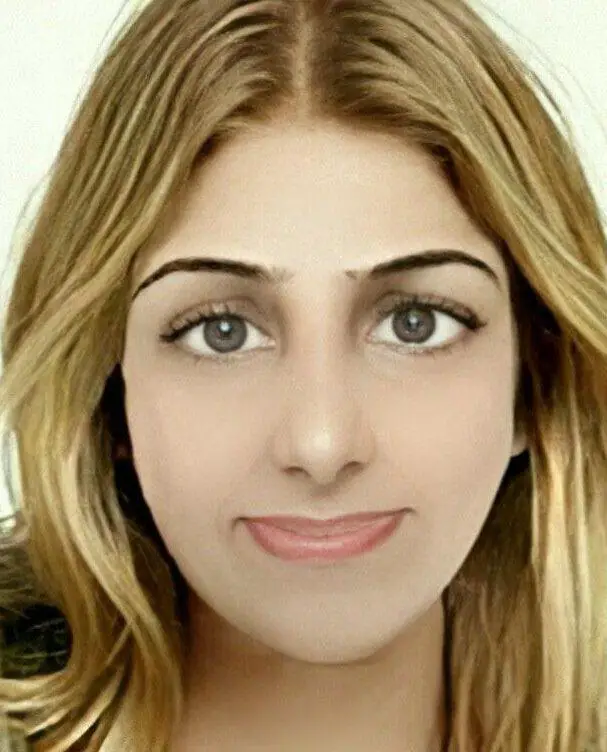 Author: Adila Z.
Google & Hubspot certified professional copywriter with a specialization in blogging and copywriting writing. Being the owner of 6 websites and 1 digital marketing agency, her expertise in online entrepreneurship is second to none.