31 Sites Like Fiverr and best Fiverr alternatives or Fiverr competitors: Fiverr is a freelancing platform or freelance marketplace that offers gigs to connect with clients for different kinds of services to freelance talent. It connects buyers and sellers.
Looking for stay-at-home business ideas? Also read 9 killer ways to get orders on Fiverr.
Most companies outsource their work on Fiverr. You love food blogging, find a job on Fiverr or sites like Fiverr. Looking for remote part-time jobs, hang on with us.
Fiverr freelance marketplace started with a famous tagline of Five-dollar services of remote workers, but it has not limited its services to just five dollars gigs. In this post, we will discuss 31 Fiverr alternatives, freelance marketplaces, or sites similar to Fiverr.
Do you think, like many other people, Fiverr is a scam? Read my personal experience about is Fiverr really a scam.
I think it wouldn't be wrong to say that Fiverr has been leading the industry or platform of freelancing for many years for remote workers, freelancers, and students who want to pay for college with no money. But now, there are a lot of sites just like Fiverr and a freelancer can find better Fiverr alternatives on any other platform. So, today we will talk about those 31 budget-friendly best alternative sites on which you can sell or buy any services like digital marketing.
Upwork is a great, most valuable, and one of the biggest freelancing websites for freelancers with a bidding system in the online world. Additionally, Upwork is one of the Fiverr alternatives that are better than Fiverr itself. The process of buying and selling on Upwork is very easy and simple.
Unlike Fiverr, Upwork works on simple rules and bidding and is one of the best Fiverr alternatives and freelance sites for job seekers. Clients can find a wide range of professional services on the platform. However, you have to go through screening process. On Fiverr, the freelancers or sellers list down their experience, and the clients have to pick and choose out of them for their work, but Upwork runs on a different strategy. For freelancers, read the job descriptions and then decide to apply for jobs to make money.
Additionally, you can find clients from social media for Upwork. Upwork also has membership plans to upgrade.
At Upwork, clients or businesses do not have to search for sellers in different job categories to communicate their needs as they do on Fiverr most of the time. In fact, freelancers reply to job postings of clients on Upwork and clients hire freelance talent that best fits their needs. On Upwork, you get quality work. So, consider this as one of the best sites for your freelance businesses when it comes to the best Fiverr alternatives.
Upwork Pros And Cons
| | |
| --- | --- |
| Pros | Cons |
| It's an excellent location to begin freelancing. | The downside is that Upwork gets a 20% share of your earnings. |
| You have complete control over your pricing. | Proposals necessitate both time and resources. |
| There are a range of clientele who require varying levels of expertise. | Proposals necessitate both time and resources. |
| Periodic snapshots – Every 10 minutes, Upwork captures a screenshot that the customer can check to ensure that progress is being made. | Clients are located in several time zones, making it difficult to add manual time if you neglect to track time. |
Upwork For Freelancers
Unlike Fiverr buy and sell process, Upwork matches you towards the employment you want from a catchy title and just a client-focused overview.
Million freelancers and freelance talent or agencies get paid in a secure manner.
You have the option of receiving payment in a variety of ways
Earn money in a variety of ways. Make a job offer. Make a pitch for your projects.
Freelancers who want to sell their services more efficiently, submit a proposal, and stand out from the competition can upgrade for Freelancer Plus.
Upwork For Sellers
Sellers can sell their services on Upwork 
There are lots of selling jobs offered on Upwork
It is completely safe for sellers 
Sellers are hired by recruiters on Upwork for different projects
Upwork VS Fiverr
| | | |
| --- | --- | --- |
| Item | Upwork | Fiverr |
| Content writing | High Paying jobs | Low Paying |
| Graphic Design | Specialists and Professionals | Newbies and Intermediate freelancers |
| SEO | Expert professionals | Intermediate level professionals |
| Copywriting | Difficult to get account approval | Easy to sign up |
Freelancer.com has a huge number of sellers and is one of the best Fiverr alternatives or websites like Fiverr all around the world and this website has more than 20 million freelancers.
10 Killer Tips to Write Fiverr Profile Description
How does Fiverr Work | Easy Guide
Services like science sales, accounting, engineering, and marketing also claimed to be offered by this freelancing giant. In fact, it offers services about web design, data entry, development as well as content writing.
Just in case you don't know how does Fiverr work?
Freelancer.com grew up with a lot of fame in the world of freelancing. Honestly speaking, freelancer.com is a platform to give jobs to sellers from all around the world.
If you want to post a job on freelancer.com you also need to be highlighted. Remember that, posting a job on this platform is free of cost, but mostly many people post jobs just for enjoyment. They are not real buyers and clients, so don't waste your bids on this kind of job.
3. Solidgigs
Solidgigs works with a unique style to facilitate freelancers uniquely from all around the world. It is also one of the few Fiverr alternatives that work best for freelancers and clients. If you are a freelancer, you must have been suffering from the big problem of finding highly paid jobs on any freelancing platform.
Check if Hiresine Legit or Scam
This is actually a big problem, most freelancers waste a lot of time while searching for jobs. If you work at Solidgigs, you will save a huge amount of your time and it will bring you quality jobs. The trial starts at $2 for 30 days and after that, they charge you $19 per month.
This site is on the list in "Sites like Fiverr" as it works the same way.
Solidgigs Pros And Cons
| | |
| --- | --- |
| Pros | Cons |
| Best to get quality jobs | The trial starts at $2 |
| Best Fiverr alternative | Cost $19 per month |
| Jobs in different categories | paid and not free |
| Good for Expert | Not good for beginners |
Solidgigs For Freelancers
Best for established freelancers
$19 per month pricing is required to be paid by freelancers
High quality jobs
Solidgigs vs fiverr
| | | |
| --- | --- | --- |
| Item | Solidgigs | Fiverr |
| Content writing | Available | Available |
| Digital Marketing | Available | Available |
| Social Media Marketing | Available | Available |
| IT & Programming | Available | Available |
4. Freeup
Freeup is a good site and one of the better Fiverr alternatives because it has very little competition among sellers. With this site, you can easily access perfect clients with highly paid jobs.
Freeup is considered as one of the most trustable sites in freelancing platforms to hire highly skilled online sellers. In the beginning, Freeup was to hire the top freelancers to work dedicatedly for eCommerce services.
If you use this site, you will be able to save your precious time finding trustable candidates. This is one of the few go-to sites if you are actually into sites like Fiverr.
5. Speedlancer
As Fiverr alternatives, this website claims to offer handpicked online sellers in every niche such as web design who are tried and trusted by speedlancer in their services. In this way, clients don't have to worry about bad delivery or anything like that.
Speedlancer is a great freelance platform or one of the best freelance websites that online buyers can use to get their work done in an efficient way.
6. FlexJobs 
First of all, I want to tell you that with FlexJobs, you won't have to worry about endless ads, repeating your postings, as well as scams. With this great site, you will feel relaxed from all of these problems.
And they will be able to make your gig search experience safer than Fiverr like sites. Remember that FlexJobs is one of the best sites for finding professional and trustable jobs.
Also, there are 50 gig categories available for you, in these categories, you will find services on a local to global scale. The different thing is, FlexJobs is not free of cost like other sites that provide free service. 
7. PeoplePerHour
PeoplePerHour helps you to find jobs mostly in content creation and the area of design and promotion.
PeoplePerHour is a unique website only designed for employees who like to pay their freelancer partner hourly.
If we compare PeoplePerHour with others then the other freelance site's charges are not friendly but this site is different. On peopleperhour, you can get freelancer jobs in any range.
8. Guru
Guru is an awesome platform as Guru can help you find the best gig for your needs. Guru does not charge money for finding jobs, it's totally free of cost to start but after that you need to buy or pay for connects to apply just like Upwork and freelancer.com.
Guru site became popular in freelancing and freelancers love this site too. On Guru, messaging service is available in a browser, as well as on android so freelancers feel easy to communicate with their clients.
9. Truelancer
Truelancer helps you find a better and relaxable job that matches your skills and experience. In Truelancer, you can find a huge number of jobs in different categories of multimedia, finance, admin, design, and a lot of other categories.
Honestly speaking, Truelancer is a great platform to find gigs, and you can explore a huge number of freelance jobs.
10. Gigbucks
In Gig bucks, posting a gig is completely free for both buyers and sellers. If you want to get more chances of getting a job, send offers to as many gigs as you can.
Gigbucks has great quality customer support with a quick response rate. People rank it higher when it comes to "Sites like Fiverr".
11.Toptal
Some best startups and companies are using Toptal because of their correct freelancer screening method. Total, you can get a chance to work with the best companies.
I want to tell you what makes Toptal special from the other sites like Fiverr? On this site, only 3 percent of freelancers who sign up to this site get the projects.
If you are the best freelancer then you have a big chance of earning, there are a lot of chances for you to get your favorite customers.
12. Servicescape
This freelancing website offers jobs for writers, editors, graphics designers as well as translators.
This site is a freelance job site that works with startups and SMBs. You can connect with clients by making a phone call as well as sending a message.
13. Zeerk 
On this site, once the seller accepts your task, you can apply for the withdrawal request. This website contains the best communication system to give feedback to the employee.
14. Hubstaff 
At Hubstaff, you can find a job as networking, product marketing, helpdesk manager, and account executive.
This site offers people to work full time, at a fixed price, and an hourly contract.
15. CloudPeeps
This website has more than a thousand professionals who are working as a freelancer. CloudPeeps allows you to work remotely.
CloudPeeps focuses on general freelancing work related to copywriting, marketing, and social media. The main point is that it is similar to Fiverr!
This site is addictive for both freelancers and buyers. Buyers don't hesitate to get the site into their favorite as it costs as low as $1.5. Your earning will be less but due to less competition, this should be on your list.
17. WorkNHire
This site is similar to others where the freelancer can get short-term or long-term work. This site helps small businesses and industries to hire someone for outsourcing their assignment and other tasks. The site can provide work like a virtual assistant, writing, SEO, web designing, etc.
Read more about web design and hosting for small businesses.
Freelancers who want to work on-site other than Fiverr can choose this site. However, this site also has some drawbacks. It does not provide security so the scammers can cheat the freelancer and defame the site.
18. DesignHill
Freelancers who belong to the graphic designing niche can work on this site. It is a popular Fiverr alternative where a seller can get some work related to designing. This site contains work related to logo designing, brochures, banner designing, and flyer designing. 
Many businesses and industries hire freelancers from this site just like Fiverr for outsourcing their assignments. This site maintains the quality of the work by selecting a professional and expert person. An unskilled or beginner may be unable to find a project there.
19. Codeable
Codeable site is the best Fiverr alternative for freelancers who belong to the web development niche. This site helps people to hire freelancers who belong to the WordPress niche. It works like other freelancing sites where sellers have to provide requirements about the project on-site. The buyer must bid for the work on the same page.
Freelancers can get the small tasks and the bigger ones like website migrations, server maintenance, and secure migration. However, these sites charge some amount to new freelancers. But this could be refundable if you did not find it beneficial.
20. WorkHoppers
Work hopper is the best Fiverr alternative for people who want to hire someone locally. The site is different from Fiverr, as it provides services to the local people than Fiverr where everyone can get work irrespective of their region. This site helps clients to find people for online as well as offline projects. 
It enables people to find tasks from a specific area. It provides very cost-effective services to workers where there is no need to pay commission to anyone for a job. Companies can get experienced, skilled, educated, and resident workers for outsourcing their assignments. The best part is that the companies can arrange a face-to-face interview for more discussion. 
21. Mechanical Turk
Mechanical Turk is the best alternative to Fiverr. This site works in collaboration with Amazon.
Do you know how much cash back you can get at Walmart? 
It is the best working site for beginners as the sellers do not need to have some specific skills to work there. Buyers post small tasks like data entry, writing work for freelancers. To get that work, freelancers have to bid on the project. However, many people do not get paid enough for their tasks at this site compared to other sites.
22. Rent-a-Coder
Rent a coder is the best Fiverr alternative for people who are experts in the field of website designing, developing, and optimization. The main flaw of this site is that it does not provide work to beginners. This site gives tasks to skilled professionals related to the web designing niche. This site deducts a 7.5% charge for the service which is lesser than many sites. Moreover, the seller must pay the subscription charges to get more assistance. 
23. 99 Designs
99-design is the best alternative site for the designers to get the worker for banner, logo, brochure, and flyers designing. It is the top site among freelancers to get work instantly. The main feature that distinguishes it from other sites is that the project owner selects the skillful professional designer through a talent hunt program. This program enhances the trust level of the hirer on-site while the freelancers get the job as well.
24. OutSourcely
OutSourcely is greatly famous among freelancers. This site enables freelancers to get work according to a different niche. The niche may range from website designing to writing services. 
Many freelancers are attached to this site for its low charges, so both the buyer and seller benefit from it. It is the best site for freelancers as they can get long-term work rather than temporary work. This site enables the seller to work according to their ease but requires skills and expertise also. 
25. Microworkers
This site is best for freelancers who seek long-term work. Freelancer does not require to make a gig but to make a profile for getting the job. Moreover, sellers do not need to bid for the project. The buyer selects the freelancers and takes a little interview for the task. One of its drawbacks is the verification system which takes a week. 
The verification pin which is generated for the user takes time. Once you get the verification pin, you can earn money on this site. The projects available at the site are simple and do not require specific skills like clicking on the links, Facebook Ad posting work, etc. 
26. Design Crowd
This site provides services to the people who belong to the designing niche. Freelancers can get the work from t-shirt designing, logo designing to banners and brochures. Design Crowd is the best alternative to Fiverr as it provides a lot of work to its users. It is efficient and safe to work. However, it is not a free site like Fiverr.
The user must pay some starting price which is $109 to start their career on this site. This site helps the buyer to select the perfect worker for outsourcing their task as well.
27. Fourerr
Just like Fiverr, on Fourerr, freelancers need to make gigs to get work. The rule of this site is just like Fiverr. Freelancers get the projects according to their reviews and ratings. So, the sellers at this site need to provide quality work to the client. 
This site offers projects related to different niches like web designing, graphic design, SEO, content writing, word press, etc. However, Fiverr is the only place where you can bid the task at the lowest price like $5.
28. Nexxt
This site can also be used as an alternative to Fiverr as it provides many services like graphic design to its users. However, people working on this platform are not required to make a gig. Sellers upload their resumes or infographic to the site for finding work according to their niche. Nexxt is opted by the businesses or industries for advertising.
It provides the services of advertising products and services of companies. This site is most popular in the United States, where its user reaches 85 million. Here the sellers also have to get ranked for finding more jobs. The site is more traditional and does not provide as much work as Fiverr can.
29. MyCheapJobs
This site is the best alternative to Fiverr for beginners as this site provides the task with every minute charge. Even some projects are for $5 too. Here, the sellers are not required to be more skilled and professional. Many unskilled people can also get a job at this site.
The seller provides their description in the form of a gig and the buyer reviews the gig and contacts the best suitable person for their work. However, this site is not as reliable as Fiverr.
30. Envato Studio
Envato Studio is the best alternative to Fiverr for professional and creative workers like those who do graphic design. This site provides services related to different niches like web designing, content writing, graphic designing, etc. People choose their field and make a profile according to that. This site provides the best services to clients as it continuously monitors its users and removes scammers. 
Envato Studio is different from Fiverr as it is difficult for beginners to find work. Moreover, this site is not free to use. Freelancers have to pay subscription charges which are usually $33 for a month.
31. Task Army
Task Army is also the best alternative to Fiverr as it provides tasks related to many niches such as photo editing, graphic design, web development, translation, etc. This site is best suited to the people who need work related to coding, web designing, and WordPress. This site maintains security in a way that no scammer can enter the site.
As long as you have a skill that sells, Task Army is a good freelance marketplace for you.
Task army adds an extra verification system during the signup option. The site also works on the reviews and ratings of the seller as Fiverr. Sellers must provide the work on demand to the client to get top-rated on the site.
Wrapping Up – Sites like Fiverr
All the above sites are better than Fiverr and have their own pros and cons – we recommend you going through each of the sites and see what works better for you. We're updating this list and will keep on adding more Sites like Fiverr here.
Out of all 31 sites, which one do you think is better than Fiverr?
Get our Fiverr ranking system ebook.
Read more about web hosting for non-profit organizations.
If you have any questions about Fiverr competitors, kindly comment below and we'll be there to help.
Recommended: Best micro-cut shredder for your privacy.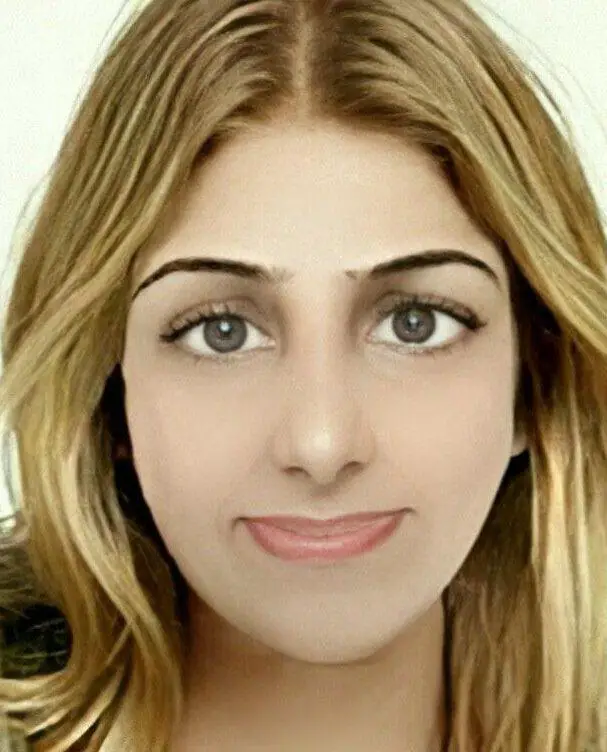 Author: Adila Z.
Google & Hubspot certified professional copywriter with a specialization in blogging and copywriting writing. Being the owner of 6 websites and 1 digital marketing agency, her expertise in online entrepreneurship is second to none.