By Adila Z.
Are you a student? Looking for an exciting way to get a summer job to make money? Then be in touch with the article to find your next summer job and make some extra cash! Let's get started.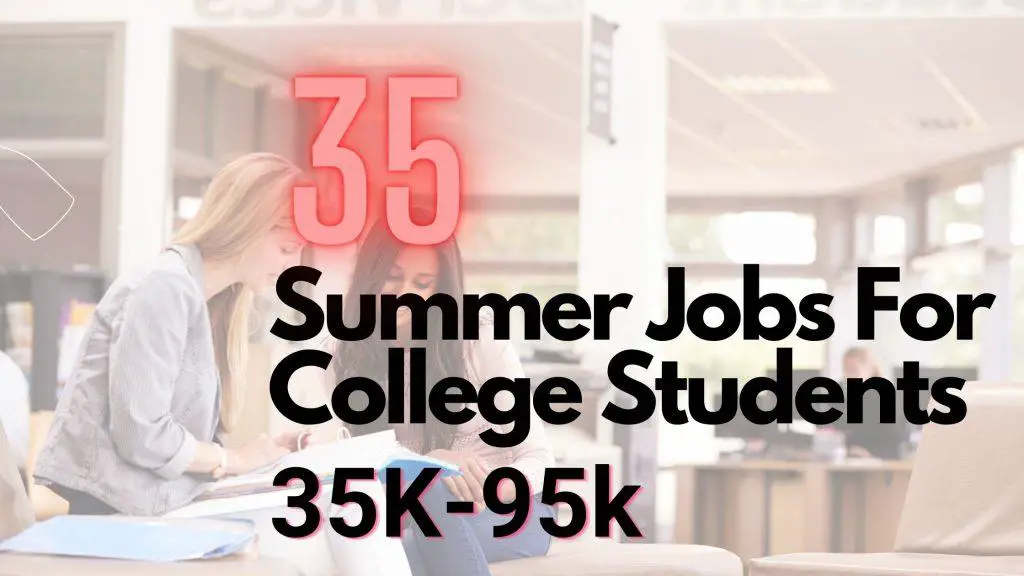 Today I'm going to share with you summer jobs for college students. These jobs are flexible and some of them are remote jobs for a student. Throughout my school year, I wanted to do a summer job as a student. However, in college, I tried most of them and earning my living as a college student from a summer job and also paying my student loans.
Below is the list of 35 summer jobs for students going to college to help them make money during the summer months: 
1) Bartender
Being a bartender is one of the best jobs and skills that pay well. This business service operates in a high-pressure workplace, getting support, serving drinks, and preparing concoctions in goldfish bowl glassware. You will have to spend long hours as a bartender. Just wait until you get this summer job position and see how famous you are. It is a perfect summer job for someone who enjoys drinks.
The minimum age to serve alcohol varies by state, though most bartenders are 21 years old or older. Bartenders make an hourly wage or pay of $11.34 with bonuses.
2) Fitness Trainer
By offering counseling and inspiration skills and service in the gym with your training programs, you may help yourselves and many others prevent acquiring the dread freshman 15. You'll usually need to obtain qualifications as a fitness instructor in addition to having a strong background in health to obtain this summer job. 
Fitness instructors make $20.38 per hour minimum.
3) Tutoring Jobs as an instructor
If you've been returning away for the weekend or spring break, try to tutor or assist local high schoolers with school examinations or SATs, which occur frequently after universities break for the summertime. Consider your specializations and reach out to nearby colleges for openings, or look for remote tuition opportunities online.
A high school degree, good academic achievement, and effective communication skills are all common recruiting criteria to become a tutor. Tutoring jobs are the best summer jobs for college students that pay well.
4) Lifeguard
In your neighborhood pool, keep a keen eye on the swimmers and a location to get a perfect summer job. To work on a summer job as a lifeguard, you'll most likely need some kind of certification.
Excellent swimming ability, as well as certifications, are typical hiring criteria. If you don't know swimming, lifeguard might not be a summer job for you.
$9.38 per hour on average is the pay.
5) Catering Assistant
At specific seasons, provide foods service and drinks and assist catering firms and a team with set-up and fresh. If you have the knowledge and expertise, seasonal catering companies may well be hiring a seasonal baker or cook to assist them in the kitchens.
Able to execute directions, good cooperation abilities, and food hygiene certifications or skills may be necessary are all common recruiting criteria to get this summer job.
$12.13/hour on averages is the pay.
6) Graphic Designer
Many institutions offer hands-on graphic arts and specific courses to develop your professional experience, as well as learning in Canvas and Adobe.
Registering for a graphic design internship or going to sign up for online opportunities notifications on Fiverr or Upwork will help you improve these abilities throughout the summertime.
7) Social Media Manager or assistant
Because social media is such a sought-after talent or business in today's workforce, trying to apply for a social media traineeship or managing the social media sites of whatever company you also now work for (hotel, marketing company, play area, etc.) can provide valuable knowledge for your career path and also enable you to just get paid for your Instagram addictive behavior.
Start as a part time social media manager and see whether it can become your full-time job or not.
8) Newspaper Deliverer
 Another earlier summer job that necessitates excellent organizational skills is newspaper delivery. In this digital world, newspapers are still published daily because some people still take time to read newspapers.
 As a student, you can do this job easily! Grab it as one of the best summer jobs for college students.
9) Photographer
When you enjoy photography, this summer is a great way and time to expand your collection and make good cash doing a photography summer job. Start working as a photographic assistant if you want to take it as a career and enjoy photography but don't even own a camera.
 Preparing for photo sessions and knowing much more about logistical and technical details can be done for a photo studio or with an individual photographer.
10) Pet Care Taking or pet sitter
As a pet sitter, anyone can get charged for walking other people's pets, feeding their pets with pet food, or dog sits for a household who is traveling out of the city using a service such as Rover.
It's a great method to get expertise during a summer job if you ever want to adopt a dog while also making extra money. You can also give a food service to pet care associations in your city. It is best for those who love animals.
Anyone can work as a professional freelance writer or apply for an editor internship if you have a few work specimens, either through an internship or a classroom. This is a terrific chance to evaluate the seas while shoring up your résumé and portfolios if you're studying in media or communicators and hoping to land a writing-based career after graduation.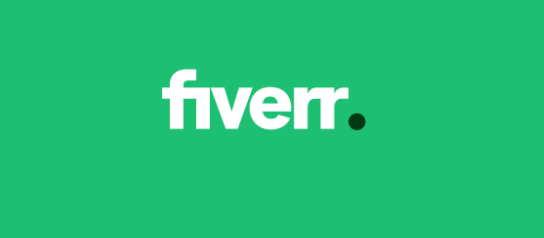 Upwork and Fiverr are the professional platforms that offer summer jobs for college students during covid.
12) Telemarketer
Many businesses and charity groups, including your college's athletics department, require employees to make calls and texts to sell items, perform surveys or collect funds, frequently during the nights when you are not in the classroom. It's more like a sales associate. Per hour wage for sales associates doing a summer job as telemarketers is $15.18.
13) Nanny
Because school vacations and working vacations may not always coincide, assist moms by caring for their children because they are away. While babysitting and making extra money, a nanny will almost certainly spend the entire day with children.
Communicating effectively and time-management abilities, as well as past experiences caring for children, are common criteria for employment.
The average hourly wage or pay is $14.65.
14) Sport Coach or instructor 
Make use of your athletic abilities and pass them on to children through a summer job. Instructors are in high demand in the summers for sports and major league teams, while field hockey and skier positions are in high demand in the winters.
Some certificates may be necessary, as well as sporting ability, heavy lifting capabilities, strong leadership, and communication abilities. $14.98 per hour on average is the pay of this summer job.
15) Golf Caddy
As just a golf caddy, you'll be carrying golfers' baggage and getting plenty of activity. This is primarily a summertime career, although depending on where you reside, many cities offer year-round classes.
Some golf experience and a reasonable degree of fitness are required for most jobs. The average hourly wage or pay is $14.65.
16) Travel Blogger
Individuals with a large social media presence and an opportunity to explore can apply for numerous travel organizations or create their platforms to tour the globe and document their adventures. Students that choose this route may publish a regular column, post regular vlogs, or utilize Instagram to promote sponsorship spots with their followers. 
As a travel blogger, you can write about places and what food they provide.
For kids who never want to stay at home throughout their summer break, this summer employment offers intriguing opportunities. It's like doing a part time job with full-time fun. According to PayScale, content writers and editors and bloggers earn an average hourly wage of $24.10, however, this figure might rise if the individual generates cash from advertisements.
17) Camp Counselor
Camp counselor employment is generally perfect for investors who enjoy working with youngsters, becoming a leader, and directing enjoyable, recreational sports. A camp counselor position can help kids in their future employment, depending upon the type of summer job program. 
Individuals involved in science can work in a kid's camp, and those with a creative streak can assist in an art and design summer program. It's also a good fit for aspiring teachers.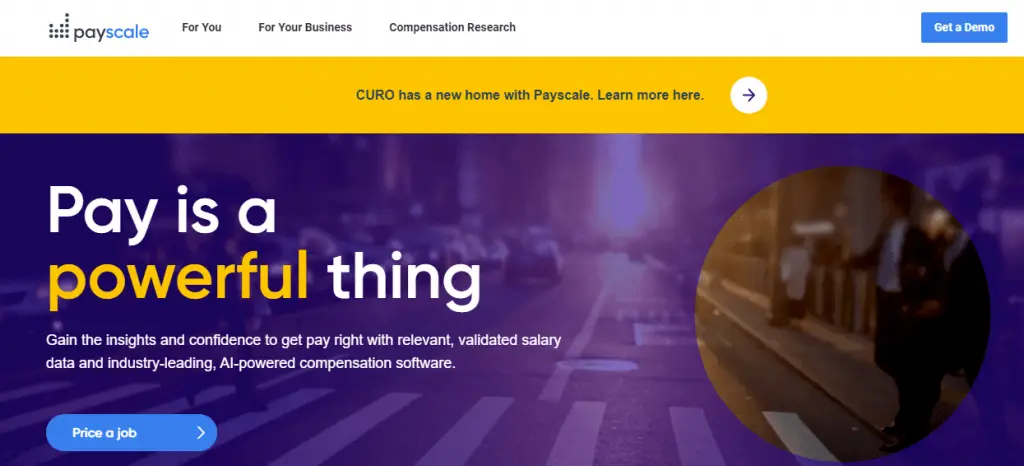 According to PayScale, the average salary or pay for camp counselors is $9.28, and those with more decades of work expertise or specialized academic credentials may be qualified for higher pay. Cedar Circle Farm has recently posted summer jobs for college students that provide housing and transportation facilities. 
18)Musician
Institutions of higher learning music in university and those who are extremely skilled at playing a musical instrument may be able to acquire a job as a traveling musician mostly during summers. Mostly during the summer season, many groups and musical ensembles perform at festivals as well as other gatherings and require significant musicians and vocalists to complete their sound. 
Summer students would be able to travel on weekends when they return to school this fall, depending on their group. According to PayScale, the average hourly income for musicians and vocalists is $42.92.
L'Oreal is an international cosmetics and personal care products company that acknowledges staffers in a wide range of business operations. It was founded in France upwards of a century earlier.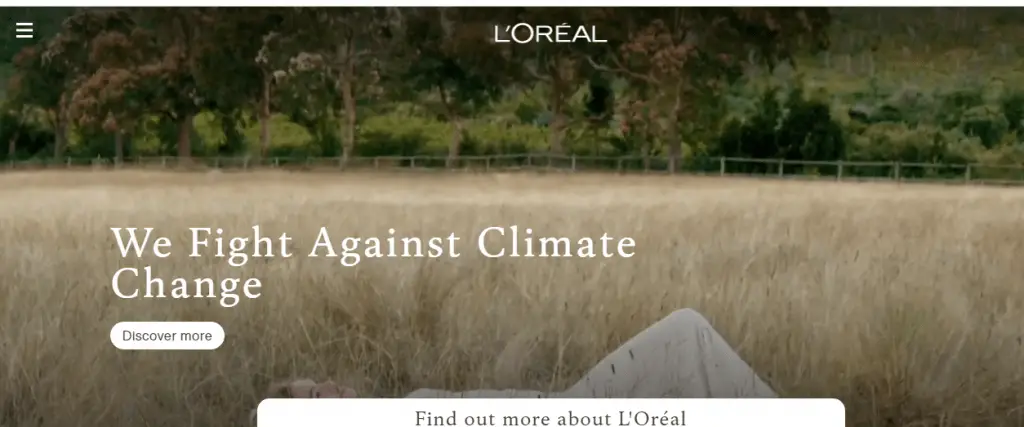 Its 10-week internship training focuses on cooperation, prioritization, and presentation skills. Lunch hour teaching methods with L'Oreal executives are also accessible to teachers. 
A 54-week system mechanic is available to interns looking for a more long-term option. So according to Glassdoor, the average hourly wage for internships at L'Oreal is $20.
20) Support Roles With Delivery Services
As the number of people infected with COVID-19 increased, so did the prominence of food delivery companies like Amazon. Students will work for the local e-commerce business or one of its rivals in jobs that do not need them to transport items. 
This summer at Amazon, you can apply for a remote internship in software design, marketing, finance and economics, and quality control.
Youngsters could also use a summer job as a stepping stone to lengthy employment with a business, which might also qualify them for educational help. 
For example, Amazon gives a pay of $3,000 in tuition help every year limited to a total of $12,000 for full-time workers and a half for part-time workers who have worked for a company for at least a year. The incentive is only accessible for two-year and accurately assessed at Amazon, while other businesses have different possibilities.
It's a good opportunity for summer jobs for college students during coronavirus. 
21) Edit and Proofread Papers
You could still find employment editing your colleagues' papers and research papers while US institutions switch to online learning in the face of the coronavirus epidemic. Begin by posting an announcement on your college's social media sites and requesting your people to bring it with their friends.
You also can request that a bulk email be sent on your behalf by your main campus or program. Editing, formatting, spell checking are among the best online summer jobs for college students.
22) Sell Work on Fiverr
Fiverr is an online platform where users may buy and sell products or services in nine different areas, such as internet advertising, coding, and technology, as well as commerce. The price a seller can pay for their service ranges between $5 to $10,000. 
Though joining Fiverr is free, the firm takes 20% of all revenue from each transaction. It's one of the best sites to find summer jobs for college students.
Even as cities restrict travel for public health, some local individuals still demand transport and a local driver. The two biggest competitors in the business are Uber and Lyft, for each firm has its own set of criteria and pay scales.
Before being a local driver, make sure you agree to the terms thoroughly and hone your skills.
24) Senior Caregiver
Within the confines of a client's home, a senior caregiver care center, help, and compassion. They could assist with daily tasks like washing, eating, cleaning, and medicine administration. 
They may also be in charge of light housekeeping and transportation into and out of doctor's visits. It's among the finest summer jobs for college students.
25) Zoo Worker
Operating in a zoo is among the most unusual ways to find a summer job internship. You're not intended to function too near to the animals as both a zookeeper. 
Your job is to clean them rather. Teenage zoo employees can earn as much as $14.76 per hour on average on the leadership. 
Since your local zoo gives above-average wages, though, you can earn more. Because zoos are few as compared to other companies, you must think about how you'll get there and back.
26) Receptionist
Because the number of summer tourists visiting salons and spas, restaurants, beautiful beaches, and amusement parks grow during the summers, there is a greater choice for receptionists. Working as a receptionist is a great option if you enjoy connecting with people. 
When executing your responsibilities as a receptionist on a summer job, you should have good communication skills. It's among the most valuable talents you may learn for your future job. 
The average salary or pay for a receptionist is $13.23 per hour.
27) Pool Cleaner
If you enjoy being outside, pool cleaning is also one of the best summer internships you can have. Operating as a pool cleaner isn't easy, despite what you may have seen on TV. 
A pool cleaner, in addition to cleaning pools, also manages Ph balance, wants to clean and replaces filtration, and does other pool cleaning tasks. You could lead up your own pool cleaning company using the knowledge you've gained as a pool cleaner this summer. 
But, you'll need to spend money on cleaning personnel and materials. Working as a pool cleaner is a good place to start to learn the ropes and advance your career. An hourly wage or pay of $16.00 is typical for pool cleaners.
28) Landscaper
You might be able to acquire a summer job gardening depending on where you reside. You might join a local company or establish your own summertime gardening company in your area.
Landscaping and support industries can be lucrative, but they can also be challenging. Long days, real work, and dirt beneath your nails all are part of a landscaper's job description. 
However, if you'd like a summer job that allows you to work outside on your own (or with a tiny group), it's a terrific way for university students to supplement their income.
29) Housekeeper
Work as a summer housekeeper will help you acquire healthy housekeeping habits. Becoming a housekeeper is a good summer job if you'd like to make money by cleaning people's homes.
 You may work as a housekeeper for a cleaning business or on your own. Each house is filthy to a different degree. 
As a result, this summer, be ready to take on any cleaning tasks you can. Cleaning services are also expected to be conducted according to a set plan or period by owners. 
In general, you can make $11.99 per hour, but if you go above and beyond for your customers, they may reward you.
30) Farm Hand
Mostly during summer, landowners hire farm laborers for activities like cleaning or spraying crops. There may be a huge amount of accessibility where you're from. 
31) Ice Cream Scooper
This would be the closest thing to ice cream you'll find during the summer. You're there in the middle of scooping up tasty frozen desserts for families with kids. 
Expect a stiff forearm throughout the workout, but it will be good once you get to eat all the ice cream you desire!
32) Ice Skating Rink Attendant
You'll be comfortable and comfy on the ice this summer while everybody else is transforming into burnt marshmallows. You'll assist with the distribution of shoes, assist with the rounding up of people throughout the short program, and possibly learn how to drive the Zamboni. 
A fantastic and great summer job for college students to make some extra cash.
33) Plant Nursery Associate
It's for plant lovers who also enjoy the summertime! You'll be deep in the woods of goods at a garden center, relishing the fresh air and assisting customers in choosing the ideal rose for their home this summer.
If you love plants then this is one of the best opportunities for you as summer jobs for college students.
34) Car Washer 
This summer wash automobiles in your neighborhood to keep cool in the hot heat. You'll be expected to provide outstanding customer service as just a car washer, in addition to having to clean the doors and windows of cars during the summer.
 This is a skill that can help you advance in any future career. The average hourly wage or pay is $10.57.
35) Interior Designer
This is when your meticulously maintained home boards on Pinterest could come in handy. Interior design skills can be sold on Wikipedia if you have a creative eye. 
For your color advising, room design, and furnishing selection skills, you'll be paired with somebody in your region. This is a wonderful approach to have your foot in the door this summer if you'd rather be an interior designer someday. 
The average hourly wage is $16.91.
Final Words: Summer jobs for college students 
Finding summer isn't an easy task especially in this pandemic situation. But fortunately, you can work from home online as there are many resources available. 
While finding or doing a summer job, make sure you have good management skills.
The aforementioned are some of the best summer jobs for college students 2021. So you can find work and all these summer jobs easily. On top of it, you can list these summer jobs on your resume to impress your employers for job positions.
Search for any job today and get that extra cash rolling your way.
While doing great summer jobs or providing services, make sure you get time to have fun with your friends and family.
I'm also a student and this summer season I've found a freelance writing job and am enjoying earning!
Well if you're a teen looking to have some extra cash, read small business ideas for teens.