In today's world, most of the physical companies have been transformed into remote companies. Thus we have many job opportunities while staying at home.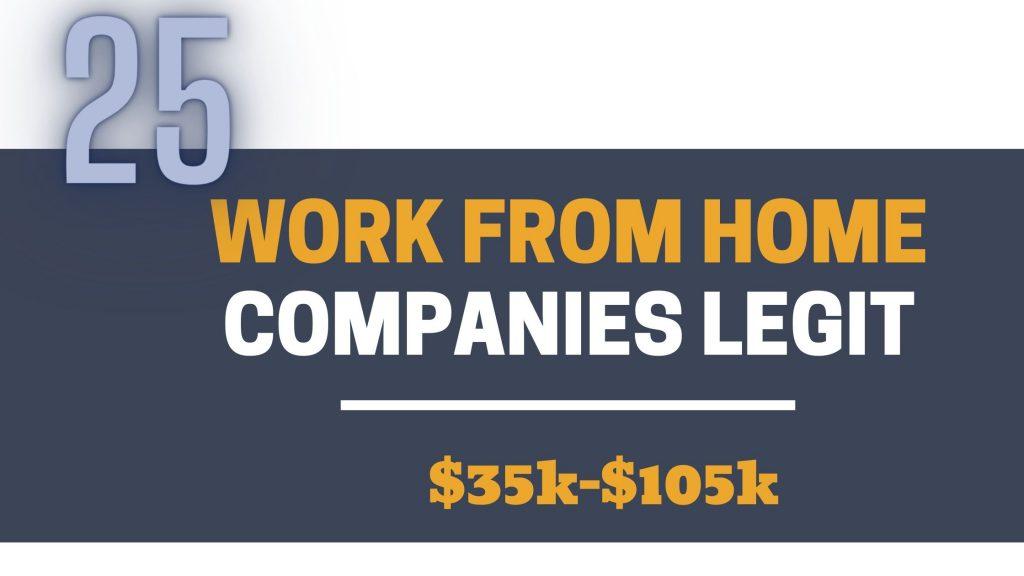 During this pandemic, most of the students are also looking for online jobs to gain experience while taking online classes. The number of work from home companies is increasing day by day.
But if you don't have much knowledge about such companies you must read this post! This article will probably help you in finding the best platforms for online jobs. 
Here is the list of 25 work from home companies:
In this organization, analyst positions are a popular choice. It's not about the unlimited number of hours allowed to work but the choice of work hours. 
You can usually utilize your actual hours whenever you wish, depending on the job. However, some tasks have more time allocated to them than others. 
You may only be able to work an hour each week on some tasks. However, if you get along with the firm, this is a better presentation to have in your portfolio.
Internet researchers, Digital voice Collectors, Social networking evaluators, and more positions are now available.
Adobe is a software corporation that is well famous for its Flash technologies. Adobe has more than 22,000 workers globally and provides a variety of full-time and telecommuting positions. 
You can work online in this firm part-time as well as full-time.
Aetna, a healthcare provider, has many employment openings that incorporate flexible working. Projects data analyst, medical liaison, appeal nursing consultants, and customer support consultant are a few instances. 
Aetna's work-from-home jobs may contain travel or geographical limitations, so check the job titles thoroughly before registering.
Amazon is one of the world's leading organizations that offer remote jobs. It is one of my favorite work from home companies. 
Amazon employs around 950,000 people currently. It includes a dedicated page for virtual and work-from-home offers. 
The human resource department, customer support, sales marketing, and program management are just a few of the remote job opportunities.
GoDaddy is best known for producing domain names, but the company also provides a broad range of products, including web services, web design, and digital marketing.
They are a worldwide dispersed workforce with approximately 9,000 people operating in 47 different places. They have several remote positions available as well as other positions that require you to return to the office. 
GoDaddy just highlighted what they're adjusting their job description to COVID-19, such as:
 doing all interviews with a heavy focus on being adaptable around timetables, kids, and pets.
Redesigning their enrollment process to make a really good online machine that can be accessed from anywhere in the globe.
Additionally, they urge all workers to have a passion for outside work. They would like to help you explore your passions outside of the job, whether it's side hustles or interests.
InVision is part of a select holding company that pioneered the concept of making working remotely pleasant. As an internationally spread organization, InVision is a firm believer in hiring the finest individuals, even if they don't all live in the very same city.
One of the best aspects of InVision's culture is how they have integrated rights for the international employees. 
They even have a special Slack channel for workers to exchange locations across the world for better businesses.
Do you want to apply for some online jobs? Go to Easy Online Jobs ($35/Hour)
Stripe's software allows the company to bill clients through memberships or invoicing, increase revenue, and control their online operations.
They're a worldwide network with offices in interesting places like San Francisco, Seattle, Amsterdam, and Tokyo, and also online workers' residences and working places.
Stripe discovered in 2019 that their minds had come to the workplace, and as a firm that has always supported remote work, they needed to rebalance everything out. It is a remote engineers' hub, which is a virtual workplace "equivalent to physical engineering offices," established at that time. 
Stripe has also more than doubled the number of remote workers over the last year.
VIPKid is one of the best work from home companies. English instructors are hired by VIPKID. 
The flexible work hours and well above salary attract several members of the community to this position. There are no class tasks that you must complete.
Materials for teaching will be available.
You should have a bachelor's degree in any field, as well as any "official" or "unofficial" classroom experience, such as mentorship, tuition, coach, or alternatives schooling, to qualify. For this though, the video interview is crucial. 
Therefore, that's not something to be concerned about. They simply want to know if you have a positive attitude, are energetic, and therefore can connect effectively with children.
UnitedHealth Group of companies to consider if you have experience in health. There is some remote employment available with them. 
Retired nurses seeking online jobs love this organization. One of its most current remote-only openings was for a telecommuting evaluation and expedite care support with full-time, daylight hours.
Don't worry if it doesn't work for you. The last time when I visited their site, there had been over 200 teleworking opportunities.
Wordfence, firewalls, and virus scanning for WordPress were developed by Defiant Inc., a completely remote corporation.
Defiance has people who work remotely all over the world. Currently hiring for online work-from-home job opportunities:
Penetration Tester is a term used to describe a device that is used to
Site Performance Senior Researcher.
HubSpot has established itself as one of the premier direct sales and marketing systems in the business, and its work environment has been widely praised. Work-at-home jobs that are currently hiring:
Technical Lead of reliability engineering
Recruitment on a contractual basis specializing in technology and growth.
Annuities, insurance policies, corporate and individual retirement funds, and workplace benefits, including lifetime care coverage, are among the primary business sectors of Lincoln Financial Group. Work-at-home jobs which are now hiring:
Analyst for Business Processes
Strategist for the User Experience.
Tanium is a technology business that was founded in 2007 and has pioneered a new methodology for IT privacy and system integration. Tanium is the very first technology to provide a 15-second view and management of all terminals from across the globe's most complicated and extensive systems.
Currently hiring for remote work-from-home job positions:
Content Services Senior Partner.
Technical Writer at the Senior Level
Alorica is among work from home companies that offer customer service representative jobs. It is a customer relationship firm that recruits work-from-home customer care representatives daily.
Alorica is open for online chats and phone calls around the clock, so employees searching for a flexible work schedule can choose from a variety of schedules. Dental and medical services are provided to workers, but only if they work a certain amount of hours.
The amount of money earned varies widely depending on the program and the length of time put in.
Anthem is one of the best work from home companies that offer jobs in the medical field. It is a Blue Cross Medicare Advantage Association member and an American healthcare insurance corporation. 
Medical fraud detective, medical school program, and nursing caseworker are just a few of the Anthem work-from-home positions available.
Anthem offers several benefits, which vary depending on the location and length of service. The pay varies according to the position. 
With approximately 74,000 people, Cigna is a global healthcare company. The organization, which operates in 30 countries, provides work-from-home possibilities all over the world, from the U.s to Belgium to New Zealand. 
Commercial project manager, Healthcare field sales rep, pharmacist accreditation database administrator, and customer support advocate are some of the remote occupations offered.
With collaborations such as the 100,000 Jobs Campaign and Hero Medical Hire, the organization is also an armed forces employer. Cigna is a Nicotine-free workplace, and all candidates are checked for nicotine usage before being hired.
Do you want to earn money online? Hop on to How To Make Money On Medium $45k/Mo
Concentrix is among the work from home companies that offer remote jobs. It is a global user experience outsourced organization with more than 247,000 employees.
A significant number of those workers work at home. Customer support is the focus of all remote work possibilities at Concentrix.
Insurance coverage, production pay, and retirement accounts are all available to work-from-home workers.
Starting pay is $10, though it varies by role and area.
At a certain point in life, you may have hired or pondered buying a car from Organization. Enterprise employs both customer support and sales professionals that work remotely.
The availability of positions varies by state. Beginning compensation is $13 per hour with bonuses for the current positions. 
Top achievers, according to the website, can earn lots of money. Full-time positions are currently available.
Atlassian is among the tech behemoths that has lately stated that its workers would be able to work from home if they prefer so. This company is among the best work from home companies.
Trello, Jira, and Confluence are just a few of the important productivity tools they have developed.
Atlassian is a worldwide spread firm with its headquarters in Australia.
They provide 5 days of compensated volunteer time, which is one of their unique benefits.
A set amount of money set aside for a co-working space or a home office. A yearly budget for education that allows for growth and expansion.
If you are multilingual, LanguageLine Services may be the right fit for you as a work-at-home opportunity. Every other language is represented by translators. 
There were also hiring bonuses for some positions. Employee jobs are available. Health, Finance, Governmental, Insurance, Police, Utility, Tourism & Hotel, General Businesses departments, 911, and Courts are just some of the businesses where calls were handled by phone and video.
Citizens Bank, which began as a small community bank in 1828 and has grown to become the country's 13th biggest bank, provides a broad range of financial services to businesses and individuals.  It is included in work from home companies list as it also has several online jobs for hardworking people.
Currently hiring for remote work-from-home job opportunities:
Senior Insurer for Home Mortgages in the Retail Sector
Senior Expert in Quality Control for Home Mortgages.
Dell is a computing technology business best known because of its laptops, desktops and laptops, and printing. I recommend Dell to those who look for work from home companies. 
Account executive, professional engineer, and programming engineer are among the remote work options available at the organization. Healthcare, career advancement, and employee help programs are among the benefits available, which vary by employment and area.
The pay varies according to the position.
HCA, or Hospital Corporation of America, is a primary care physician with over 184 associate hospitals and 2,000 healthcare locations in 21 states. For people who prefer to work from home, HCA has both medical and non-clinical possibilities. 
Meditech expert, clinical scheduler, insurance administrator, and customer support adviser in a contact center is just a few examples. HCA also is an armed forces employer and a member of the Defence Dept's Military Family Business Partnership.
Printers, fax machines, scanners, and workflow systems are among Xerox's most well-known products. The business separated in 2016, with one entity managing document management as well as the other, establishing a new outsourced firm. 
Under the virtual office initiative, Xerox has over 8,000 workers who work at home. Paid vacations, healthcare insurance, aged care, and free childcare are all included in the salary and benefits for workers.
GitBook is a unique paperwork site that allows employees to report everything from items to organizational information sources and APIs.
It is a multinational organization that hires in any European region.
You'll get to know everyone within the group since you have more than ten workers.
Final words
So these were some of the companies that offer work from home job opportunities. You will have a good experience at these organizations as some of them are providing health benefits. 
Moreover, work from home companies allows you to do a job of your own choice. These firms also have jobs with flexible hours. 
Working at home is a dream of the majority of people. So if you are also on the list of such people then choose the best company from the above list.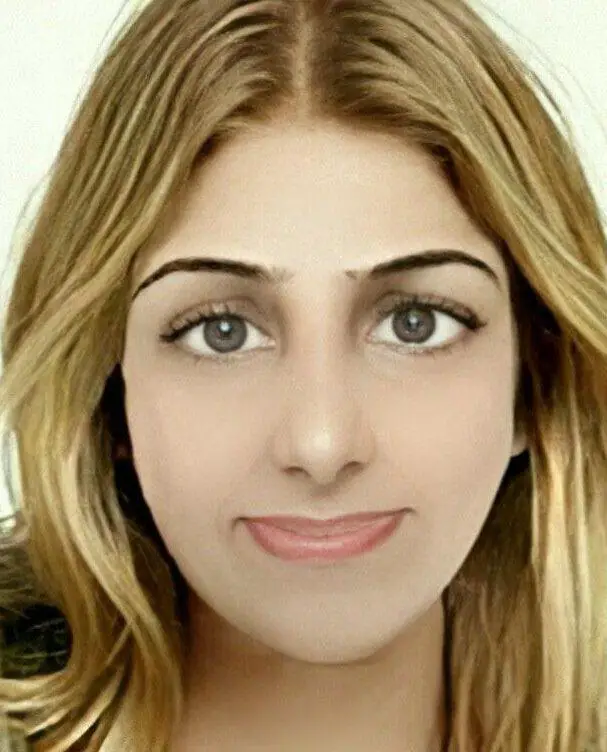 Author: Adila Z.
Google & Hubspot certified professional copywriter with a specialization in blogging and copywriting writing. Being the owner of 6 websites and 1 digital marketing agency, her expertise in online entrepreneurship is second to none.