Life is complicated when you have a baby or a young child. You manage to pass the entire day juggling their needs, preventing the home from being a dirty cave, and not becoming insane.
When was the last moment you got a good night's rest? You have a career that is open 24/7. You have to give time to your child as well as your profession.
You are a mom but always thinking about entrepreneurship to change your lifestyle. You might get this inspiration from other successful women or your friend or family member. But whatever motivation, you've always admired the concept of owning a company and being able to spend more time with your children.
What Is Mompreneur? 
The term "Mompreneur" is the combination of two words i-e Mom and preneur. Mompreneur is used to represent females who balance the responsibilities of a mother as well as business ownership.
Mompreneurs Statistics
| | |
| --- | --- |
| Married mompreneurs | 79% |
| Primary childcare providers mompreneurs | 71% |
| 40 or older mompreneurs | 57% |
| Mompreneurs who are supported by a partner (who earns) | 95% |
| Mompreneurs who manage to secure outside funding for their purpose | 19% |
Challenges Faced by Mompreneurs
The majority of enterprises are increasing all across the world, but there is a significant discrepancy in venture capital funding. Compared to mothers who work part-time as entrepreneurs, full-time business owners have an advantage.
Investors are constantly on the lookout for individuals who can commit their entire time to something like a venture, which is why even the most brilliant ideas from aspiring mompreneurs fail to acquire finance right away.
Moms must rely significantly on credit cards to get their enterprises off the ground in the first place. A large number of bootstrapped initiatives become viable businesses, even though they are often plagued by a lack of advice, mentorship, and commercial acumen in many instances.
Many mompreneurs believe that their capacity to say 'No' is a success mantra and many believe that saying 'No' is a prerequisite for success. Due to the demands of running a business and raising a family in the process, they have also had to sacrifice sleep, socializing with friends, and participation in family events.
Tips For Mompreneur
Before starting Mompreneurship, keep the following points in mind: 
Recognize your Abilities
Knowing your abilities before starting a business is very important. For a mom, it is necessary to recognize her skills and abilities.
Allow Yourself to Relax
Give some time to yourself because it will make you fresh and healthy. Exercising, jogging, or yoga are the best recommendations.
Fix Your Problems
Recognize that you won't be able to resist feeling guilty all of the time. Always accept your faults and try to fix that instead of repeating the same mistakes.
Focus On the Positive Reasons
Thinking positive is the first step to success. So always move with a good reason.
Create a Powerful Supportive Network
Make an informed decision about your project with powerful support. Know the art of balancing work and life and value your own and other people's time.
Read This Before Looking at Mompreneur Business Ideas 
Before you make a decision or begin exploring the various opportunities available to mompreneurs, here is a list of items to consider:
Investigate the company in which you plan to become associated in great detail.
Create a thorough action plan for the company's operations.
Before starting a firm, think about if you'll need some cash reserves on hand.
Complete the design of your company's organizational structure.
Make sure to take care of any legal formalities ahead of time (if necessary).
Consider launching a business from home to save money on overhead costs.
Some Moms are needy and some have a passion to start their own business. If you are one of them then you should read this article till the final words. Following are some of the best creative ideas for moms who want to start entrepreneurship.
1) Writing Review On Websites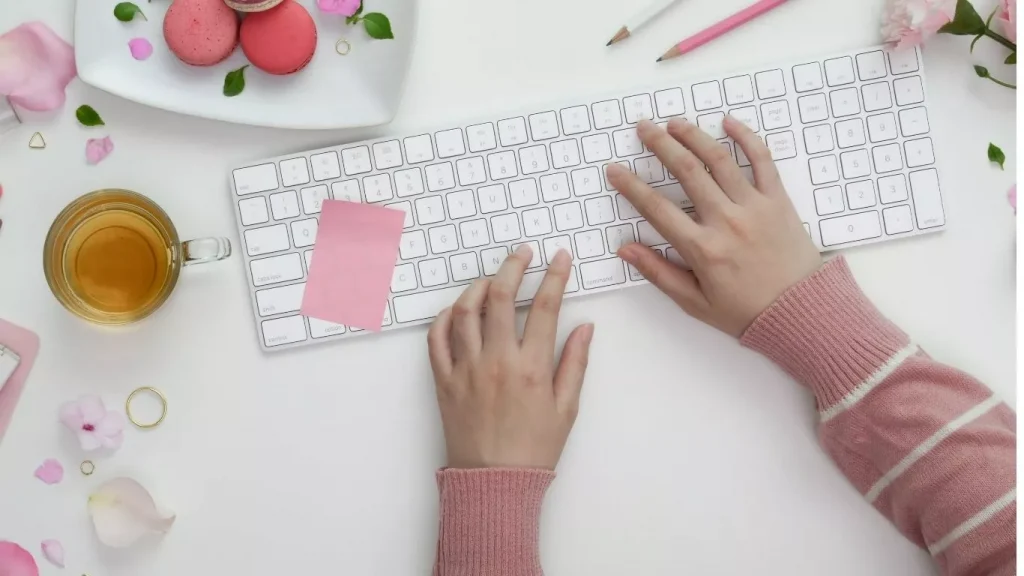 Some firms hire people to judge some sites and then write their reviews about those sites. It can be an interesting job for the mom who wants to earn online. 
The salary depends on the work and company. Here are some sites where you can find writing reviews work:
This site pays $20 per task and sends payment through PayPal.
They show you some online products and you have to share your reviews about them via Skype. And you get paid through a PayPal account. 
They take 4-5 tests of about 20-30 minutes long and pay you on the 25th of each month.
2) Online Surveys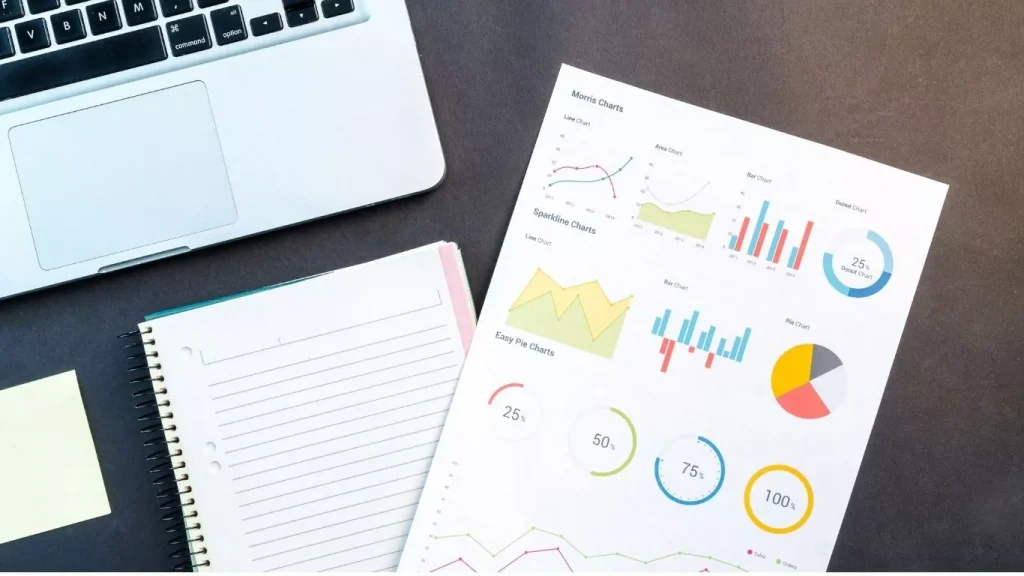 For busy moms, taking surveys is a super relaxing job and an opportunity to connect with big companies. Although its payment is low, it's a good start to work online. There are some of the sites below that allows you to take part in surveys:
3) Online Teaching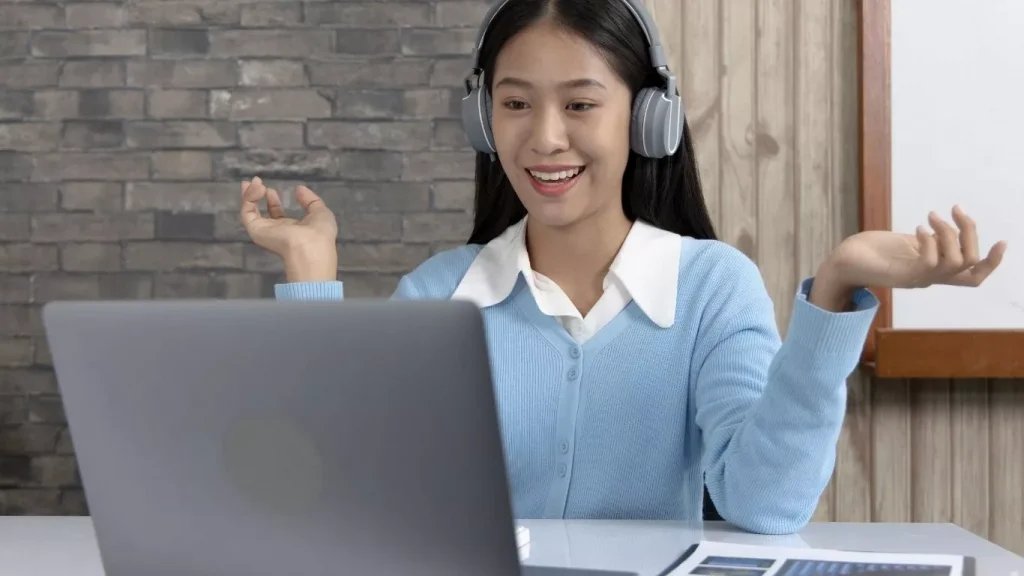 If you are a good English speaker or expert in other subjects and able to teach online then don't miss this chance. As a mother, you can teach well. By online teaching, you can earn more than $25 per hour. 
You have to google some online teaching sites and see their requirements. If you meet them, then you can apply. Here are some popular websites that offer online tutoring jobs:
4) Work As A Virtual Assistant (VA)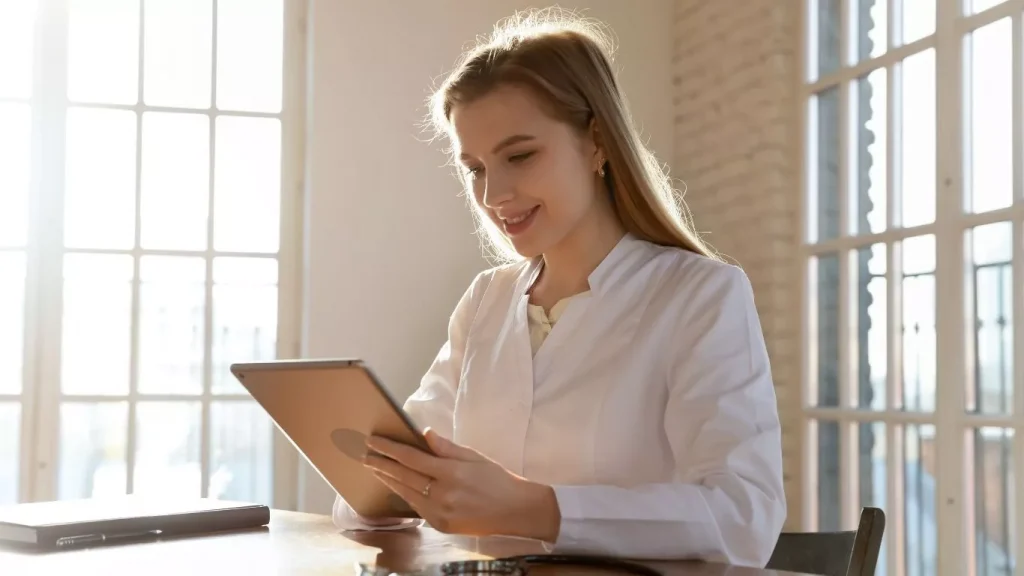 One more opportunity to earn profit from home by utilizing your existing knowledge and abilities. You enable persons to handle their lifestyles and/or careers as virtual advisors.
You can administer your contractor's online networking profiles, arrange sessions, monitor emails, give greetings notes to their clients, or anything else you and your contractor decide on your partnership.
This can be a good task for a mom as she is an expert in handling every situation.  Following are some sites where you can get hired as a Virtual Assistant: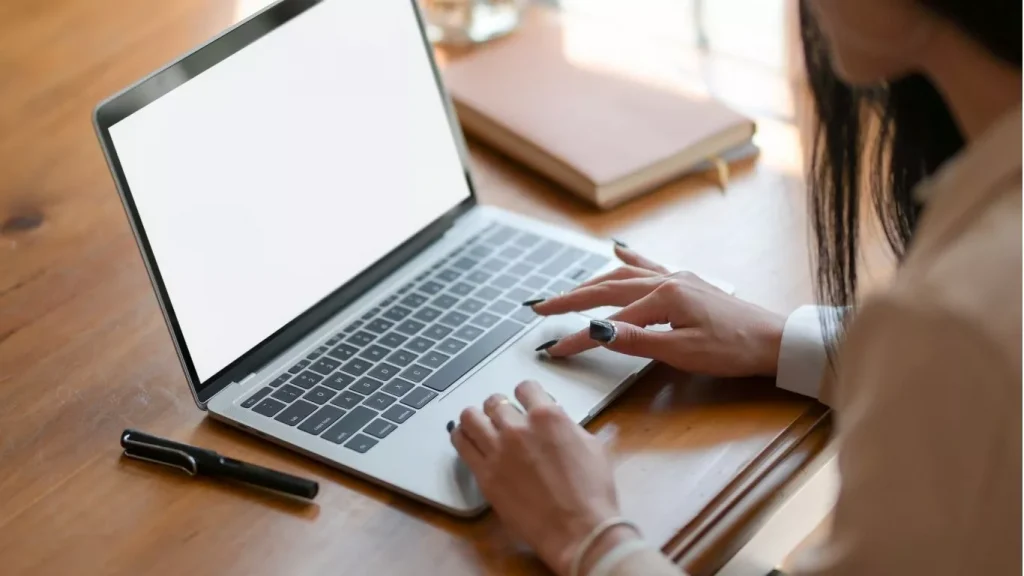 For a "Mompreneur," becoming a freelance author might be a great chance to make an income. The best thing is that you don't have to worry about your timetable because you can perform from everywhere at every moment. As a housewife, it is unquestionably the best comfortable, available, and profitable method for you to begin your journey as a mom entrepreneur.
To begin, you are required to have a laptop with you. Good authors can make a lot of income by composing blogs, essays, and reviews for a variety of organizations.
Even so, you must have a strong command of syntax, grammar, and the capacity to modify your content to work in this field. There are numerous websites, such as Fiverr, where you can begin your freelance work right now.
6) Blogging
Since you may write, you can start your exploration at becoming a "mommy blogger" with all the best purposes. It's become extremely famous, giving many mothers hope. As an ambitious mother, you can command respect in the community.
Mommy-blogging combines the wisdom and perspective of high-achieving mothers intending to inspire others to pursue their dreams of being entrepreneurs. It is an excellent aspect for you to demonstrate your comprehension skills and abilities while also allowing you to enrich the experiences of others by relating your experiences.
Start a Blog TODAY in Only 30 Minutes
Hundreds of other moms can learn from your mutual experiences. 
7) Handmade Products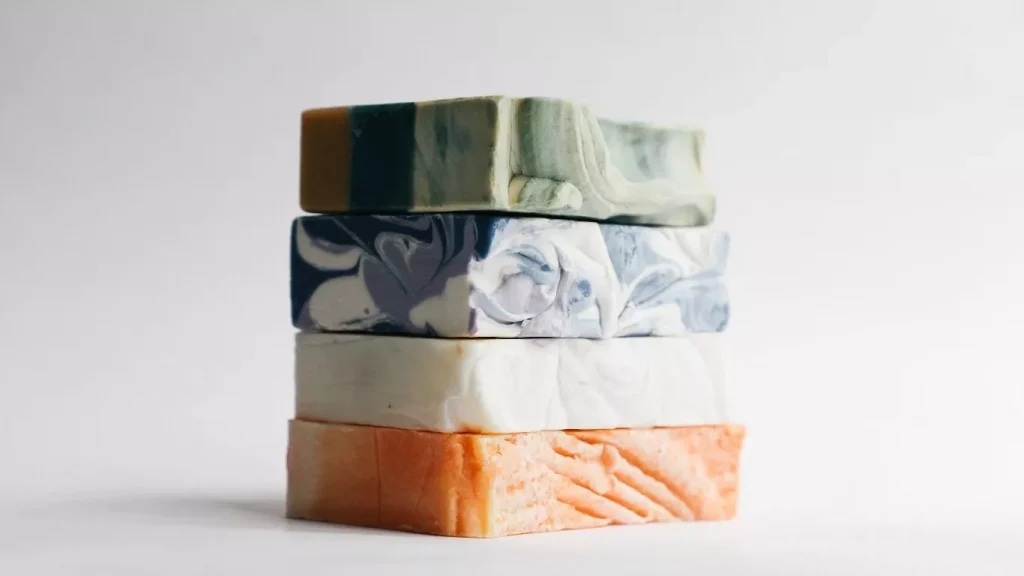 You are only some phases away from being a great "Mompreneur" whether you are a skilled chef or have a talent for designing pots, jewelry, or other handmade products. You will gain the potential to grow your market with such advances in the area of E-commerce.
Online marketing sites such as Etsy, eBay, Amazon, Alibaba, etc. can prove to be a fantastic platform for you to manage your market at your leisure and convenience.
You might also launch your stores on Shopify, which is currently offering a free, limited, 90-days subscription service.
8) Taking Photographs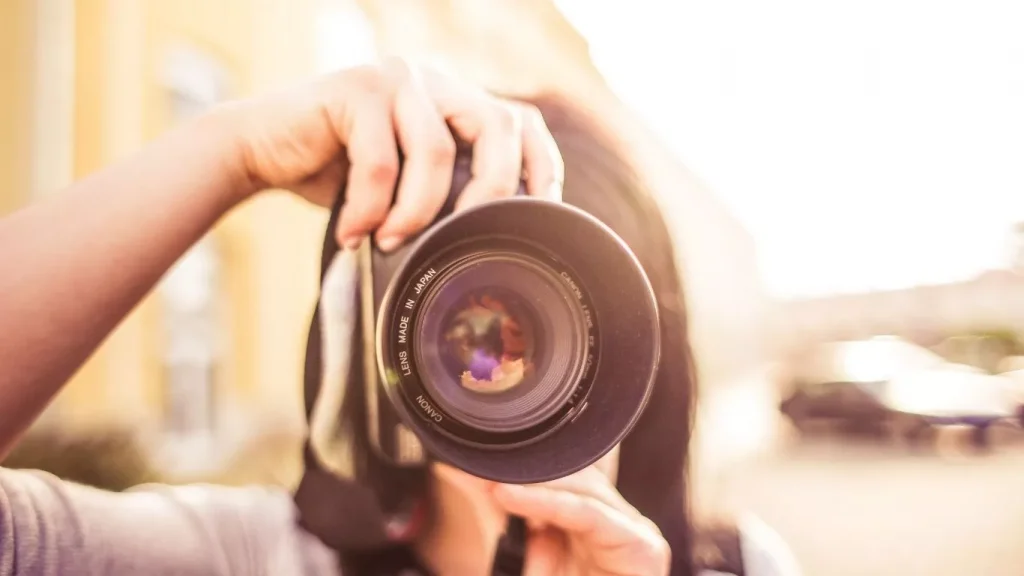 A picture is not only a static object to be processed or put in an archive. They're flashbacks, tales from your impressive history. Think about launching a photographic business if your passion for taking photos keeps you up at night.
This is a work that allows you to contribute to the peace and laughter of people. Due to the increasing need for artists, there are many possibilities for "Mompreneurs" to enter the artistic industry.
You can sell your amazing photos on the following forums:
9) Designing Websites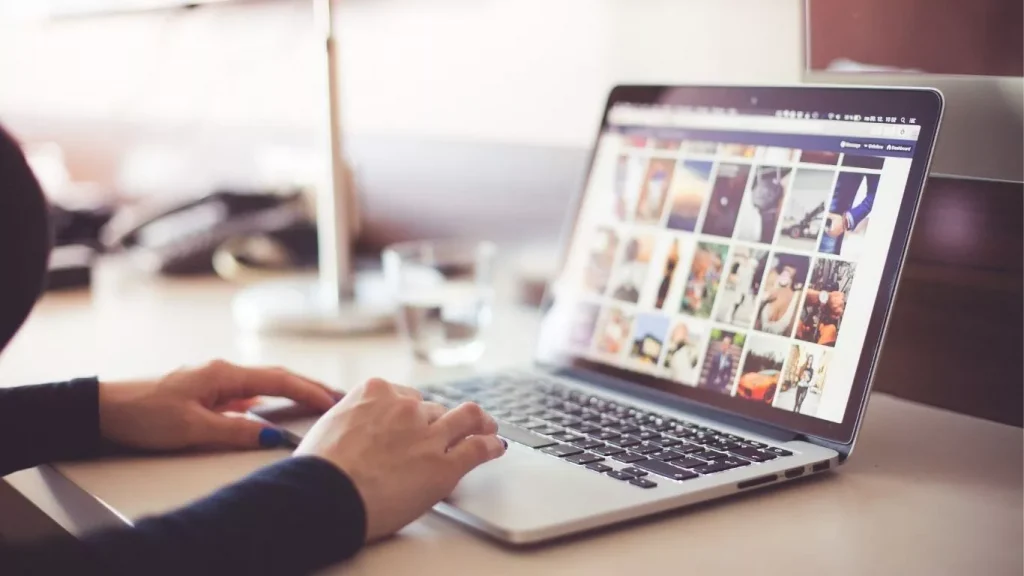 If you're interested in information technology, web design is the most interesting way to start your entrepreneurial journey.
To succeed at web creation and achieve a competitive advantage, you will need a duo with both imagination and technical expertise. Even so, when you've mastered the technique, this ability can be a great way for you to earn profit quickly.
10) Event Organizer
Organizing a ceremony demands a special combination of preparation and creativity. A party organizer is someone that enables communities to celebrate any aspect of the celebrations that take place without having to worry about it.
If you have got the endurance and ability to motivate others, your passion will certainly assist you in raising the level in your entrepreneurial field. Your ability to organize meals, beverages, arrangements, intricate details, and other aspects of being a professional mompreneur as an event manager will enable you to embrace every part of being a productive mompreneur as an organizer.
11) Bridal Adviser
A bridal adviser, like an event manager, is someone who offers professional tips and ideas about how to arrange a good ceremony. He/ she will work with the bride much earlier in the planning process, planning and coordinating dining arrangements, organizing gown fittings, and obtaining location information.
12) Nursing Home Expertise 
As a mom, you know how important it is to look after your children and all family members. If you enjoy carrying others and assisting them with their everyday tasks, then delivering residential care facilities would be the most rewarding experience for you.
It is difficult to secure life's greatness as humans approach the poorer portion of time, the time where their physiological capacities are constantly declining.
As a nursing caretaker, you will allow elders to experience the true meaning of healthy living by fulfilling their requirements to the maximum extent possible. You may choose to work every weekend in this sector, enabling you to maintain harmony in your personal and professional lifestyles.
13) Proofreading 
Proofreading is the simplest way to earn online. As you will get written documents or scripts and you have to find out grammatical, spelling, or punctuation mistakes. This will only require your keen observation. 
You can find proofreading jobs on different sites like ZipRecruiter, Upwork, Fiverr, Guru, etc. 
14) Purchase And Resell Products
Purchasing and reselling products can make you earn more profit. There are online applications and sites where you can resell your items. You can buy old furniture, repair them and then resell it to get good money. As a mom, this is a creative idea for working part-time.
15) Sculpture Painting
People always admire the painting. Painters and sculptures are making enough revenue. If you love to make tiny sculptures and decorate them, then utilize this skill and make money online. You can make small models for side tables or walls and sell them on online sites like eBay, Aliexpress, etc. 
16) Social Media Advertising
There are some businesses and companies who want to promote their products on social media platforms but don't have enough time. For this purpose, they hire people who can work from home and promote their business on social media platforms. This will charge you a little bit but it will not consume much time as well.
17) Catering
Everyone loves food, especially the demand for homemade food is increasing day by day. Well, if you are a mom then obviously you will be a good cook too!
You can supply food services for weddings or any other event ceremony. Nowadays, there are online platforms that provide food services where you can sell your recipes and earn money.
This only requires food cooking skills. It doesn't matter if you don't cook like a chef as there is always a difference between homemade food and restaurant-style food.
18) Stitching, Crocheting
A mom can do this job better. Making baby socks, hats, shoes, quilts, and sweaters can make you earn a good profit, especially in the winter season.
If you are good at stitching, you can start stitched clothes online marketing. It's a type of work that you can do as a hobby as well.
It will never make you tired as it can be done anywhere. 
19) Boutique
As you know that fashion designers are now leading the world. The fashion industry has raised its position to great heights.
If you have a good clothing sense, you can open your clothing brand and can sell online as well as locally. Wedding gowns, kids collection, men's wear, stitched or unstitched, women's collection, etc can be part of your boutique. 
20) Affiliate Marketing
Some big companies want to upgrade their products and thus allow affiliate marketing. Anyone can do affiliate marketing, so if you are a mommy then it isn't a difficult job.
You can be part of big companies and sell their products. Through affiliate marketing, you can earn enough money while staying at home.
You can start affiliate marketing on the Amazon platform. It's an amazing opportunity for you to begin marketing. 
21) Baking
Every mom knows how much a child loves baked products. If you have baking skills like making donuts, pastries, cakes, chocolate pudding, etc then not only you can make it for your children but also for selling to make money.
You can take online orders and sell your delicious baked products at a good price. If you get success in baking products you can create your baking industry.
Start a youtube channel if you don't want to write or cook. You can make vlogs, child nourishing tips, skincare, or other beauty tips, etc.
Ads and affiliate links on your youtube channel will pay you a good amount of money. It's a fun job and will consume a lot of time.
You only require knowledge about the thing you are representing on your channel. Youtube has billions of viewers and if you get a good amount of followers then you will be paid. 
23) Travel Agent
As a travel manager, you can assist people in making vocational or business trips. You can do this job also from home.
So if you are a mom, you can look after your child while doing your job.
24) Candle Making 
If you are a creative mom, you can make decorated candles or customize them for birthday parties, wedding ceremonies, or other events. It's an inexpensive business as it can be started at a low cost like $200- $400. 
You can sell candles online on Facebook, or on other platforms.
25) Launch An Online Course 
Consider developing an online class if you have expertise in a subject that someone else has to study. Your online class may also be geared at mothers.
Taking Cara Newborns, for instance, is a seven-figure company selling online classes to assist parents to put their children to sleep. When building an online class, there seem to be a few distinct paths you might go down.
Making a course on an online network is the most straightforward alternative. You can charge any fee you want for your course if you use Coursework.
Teachable cheapest monthly package is $39 per month. The $99 per monthly subscription, which includes more capabilities, is preferred by the majority of course developers such as curriculum theme modification, tests, and a certification.
26) Baby Products
Because moms have had first-hand experience with baby items, you are most likely to know which products work best for children. Some medical professionals advise against putting everything on a baby's skin that might be hazardous if eaten.
When it comes to infant grooming products, if you have knowledge and understanding of how they work as well as what ingredients can indeed be employed, this is the appropriate market for you. Create a new product, or enhance on a current one, and make it available to parents all over the world through an eCommerce store dedicated to your brand.
27) Interior designer
A career in furniture decorating could have been the perfect fit for you. If you've always been interested in the field — and have an eye for furniture, decorating, and organization — this might be the perfect business opportunity to pursue.
Consider partnering with local home furnishings or design business owners in your area if you're just getting started. This will allow you to service clients who are close to your location. When starting, work primarily with smaller clients like friends and family, and then expand your clientele to include public places and commercial interiors in your local area
when you've built up a portfolio of completed projects.
Similarly, mompreneurs with an eye for interior design might find home staging a great way to get started in design. Decorating a residential area before placing it on the property market is just the industry of "home staging." Some of the advantages of becoming a home stager include the minimal start-up costs, numerous networking chances with local real estate agents, and the ability to work on an as-needed basis.
28) Apparel designer
With the garment sector in the United States valued at a whopping $225 billion, now is just a good time than it has ever been to get your foot in the door. Consider starting a clothing line out of your home,  If you have sewing and design skills.
Final Words
There are thousands of creative Mompreneur ideas for moms who want to raise their revenue while staying at home.
Moms are always creative!  
The above mentioned are some of the Mompreneur creative ideas that will help you in online earning.  Besides all these, there are thousands of opportunities for women to work part-time at home. 
You can select any of the Mompreneur ideas for which you consider yourself able and skilled. If you have time, internet, laptop, and energy then don't waste your time. Utilize your capacity and prove yourself a working mommy! 
FAQs
What business I can do in staying home?
Typical services-based businesses include Tutors. Home cleaning. Freelancing writings. Personal Training. Support in real-time. The dogs walk. Commercialism. Design.
Will A Mom With Kids Manage Time To Work Online? 
A Mom can do everything! She is a versatile personality. If she can manage households, family, kids, and other things, she can manage time to work online to make money as well.
Is Mompreneur A Good Idea For Married Women?
Obviously, it is! Many moms want to raise their wealth and provide a healthy lifestyle for their families. Doing their own business can help them to fulfill their children's needs. 
What Is The Best Job For Moms To Start Earning Online?
It depends on your skills and abilities. In what field you are master and able to work, is the best job for moms to make money. 
Is It Hard To Start A Business With Young Kids? 
Well, it's not as hard as you think but neither is it too easy to work while looking after young kids. It needs energy and time.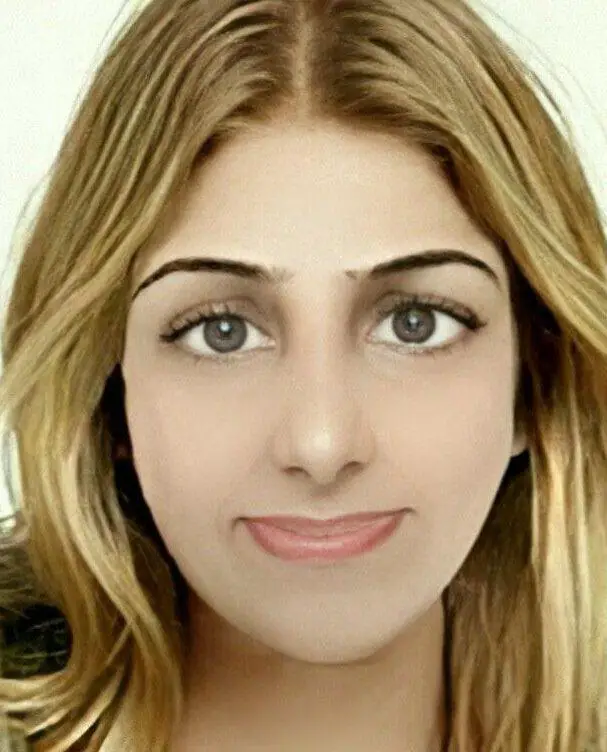 Author: Adila Z.
Google & Hubspot certified professional copywriter with a specialization in blogging and copywriting writing. Being the owner of 6 websites and 1 digital marketing agency, her expertise in online entrepreneurship is second to none.
TAGS:
stay at home business ideas uk, profitable home business ideas, stay-at home business ideas in India, business for ladies sitting at home. home business ideas 2020stay at home business ideas for moms, small business ideas from home, home business ideas with low startup cost, home business ideas