What is a hashtag?
A hashtag is a word or phrase preceded by a hash sign (#). It is used on social media websites and applications, especially on Instagram, Facebook, and Twitter. It lets users apply dynamic, user-generated tagging that helps other users easily find messages with specific content or theme. 
Importance of Hashtags – Best Instagram Hashtag Tools
Hashtags help marketers and brands reach more audiences, increase followers for their accounts, and gain more engagement in their posts. You can reach more people by using relevant hashtags that your target audience is already following.
By creating a hashtag for your brand, all the people who are interested to post about your brand will use that hashtag and your brand-related posts will be available at a single page. So it's very important to use Instagram hashtags for your posts.
9 Useful Tools to Find the Best Instagram Hashtags
Here's a detailed description of 9 useful tools to find the best hashtags for your Instagram posts:
01. AutoHash
AutoHash is a totally free Instagram hashtag tool. This app is available on Android Play Store and it comes with many unique features. 
The most interesting feature of this app is that you can get relevant hashtags for your posts just by showing the app your photo. This app works through super smart computer vision algorithms that take its accuracy to the next level. 
If you use a photo for getting relevant hashtags then, first of all, it will recognize different objects in that photo, and then it will give hashtags related to those objects. 
You can use its "Favorite Hashtag" feature for keeping a record of your most used hashtags. It also has a "Hashtags Counter" feature which tells you how many hashtags you've used on a post.
2. Sked Social
Sked Social is a very useful Instagram tool. It has many unique features like it offers scheduling tools and direct publishing for Instagram Stories and videos, a photo editor, multiple hashtag tools, multiple accounts management, easy photo creation with Canva, and many more. 
For getting quick hashtags, it has an advanced feature that recommends reliable hashtags for your posts. These recommendations will appear automatically after adding at least one hashtag to your caption. By adding more hashtags, your hashtags recommendations will become more accurate. 
Sked Social also shows how popular a hashtag is. It indicates whether a hashtag is 'OK,' 'good' or 'great' to use. Another cool feature is that you can easily schedule your hashtags to keep your caption clean.
Moreover, it also helps create and edit Instagram content easily and you will find a number of popular hashtag suggestions here. So if you want an all-in-one Instagram hashtag tool then you should try this app.
3. Hashtagify
Hashtagify is a popular hashtag tool that helps you find, analyze, and monitor hashtags easily. 
Hashtagify analyses how much a hashtag is popular, which hashtags are used by top influencers and the audience of popular hashtags belongs to which country. 
This app also provides several hashtags suggestions. You can click on any hashtag to analyze that. If you want an advanced and in-depth hashtag research tool to analyze hashtags and give you accurate hashtag suggestions then you must try Hashtagify.
4. Display Purposes
This one is completely based on Instagram hashtags and here you can easily find the right Instagram hashtags for your posts. 
It is a basic and useful tool. You just have to type one or two keywords in its search box. By doing so, it will show you several hashtags related to the keywords which you type in the search box. 
This app is full of hashtags suggestions. You can easily copy these suggestions and paste them to your posts. You can see their relevance to your keywords and also their popularity in percentages.
Instagram is really fun but what about earning money from it? YES, it's possible. Want to know more? Read How To Make Money On Instagram With ClickBank? $5470/Mo
So If you're just looking for Instagram hashtag suggestions then you should try this app. 
5. HashMe
HashMe is an AI-Powered Hashtag Generator. This famous hashtag generator app is available on the iOS App Store. This app comes with many unique features. Basically, this app is free but if you want to use its premium features then you will have to buy its monthly subscription. By doing so, you will get unlimited search queries. 
By using this app, you will get information about trending hashtags, top influencers, and the popularity of a hashtag. You can also see weekly and monthly trends of hashtags here. 
All Hashtag is not only limited to Instagram hashtags. It provides Facebook and Twitter hashtags as well. This app can generate and analyze professional hashtags for your brand. 
First of all, you will have to enter your keyword in its search box. After that, select which kind of hashtags you want to use. You can choose the 'Top' option if you want to get the most popular related hashtags. Choose the 'Random' option if you want to get hashtags related to your keyword. 
All Hashtag provides a proper list of 30 best Instagram hashtags for your brand. At the end of the page, you'll get even more hashtag suggestions. This app also provides a hashtag analytics tool, which lets you use a hashtag more easily. 
7. Hashtag Expert for IG
This Instagram hashtag tool is available on the iOS App Store. It provides Instagram hashtag suggestions and it can analyze each hashtag of your concern. 
To get started, search for a hashtag on it, and then this app will show 30 related hashtags. Now click on the "Copy 30 Hashtags" option to copy them, or simply click on "View Advanced Results" to see the popularity of each hashtag. 
This app is not so accurate because it's very difficult to provide 30 accurate related hashtags. Almost 25 out of 30 hashtags are related to your searched hashtag. So some hashtags might not be related to your posts and thus, be careful while using this app. 
This hashtag tool adds the most popular hashtags on the top of suggested hashtags. If you want to use this tool then you should analyze its suggested hashtags before copying them. 
So if are searching for a hashtag tool based on hashtag suggestions and analysis that you can use easily then you must try Hashtag Expert for IG. 
8. Webstagram
Webstagram generates hyperlinked hashtags. You can check live posts of hashtags by clicking on its hyperlinked hashtags suggestions. You can visit all top posts of a specific hashtag which is useful for getting some inspiration. 
For getting started, just enter hashtags, keywords, or usernames in its search box and Webstagram will show suggestions and it will also show you the number of posts each hashtag has.   
9. Seekmetrics
It is mainly a social media analytics tool. Its features include a hashtag generator which is very accurate and you can use it for free. It provides a basic hashtag generator. It has a user-friendly interface and it's easy to use.
Want to increase your Instagram followers? Go to 9 Killer Tips – How To Get Free Instagram Followers?
For using its hashtag generator, just enter a particular keyword and hit enter. After that, you will get a list of the top 30 hashtag suggestions from here. These suggestions will be related to your entered keyword.
12 Bonus Tools
Ritetag
Instavast Hashtag Generator
Hashatit
Photerloo
Hashtagsforlikes
Kicksta
Bigbangram
Seekmetrics
Ritetag
Photerloo
Photerloo Instagram Hashtag And Keyword Generator
Hashtags For Likes
51 Instagram Secrets
Send Pics Privately To Your Friends
Hide Extra Hashtags
Hide, Delete, Or Disable Unwanted Comments In Your Posts.
Adjust Filter Intensity
Add Another Instagram Account To Your Bio
Share A Story To Your Main Feed
Change Your Instagram Highlights Icon Without Publishing It To Your Feed.
Embed Instagram Posts On WordPress.
Create Stories Highlights To Show Stories For Longer Than A Day.
 Reorder Instagram Stories Highlights.
 Use Instagram As A Photo Editor
 Drive Site Visitors To An Outdoor Website.
 Add Particular Characters To Your Bio.
 Get Notifications Whilst Your Favorite People Submit.
 Set Up -Factor Authentication.
 Find An Image's Url.
 Upload And Read Video Content Material On Igtv.
   Use 'type Mode' To Enhance Your Instagram Stories.
   Receive Notifications When Others Make New Posts.
   Search Instagram Clients Without An Account.
   Put Multiple Pictures In One Post.
   Add Particular Fonts To Your Bio.
   Put A Border On Your Image.
   Create An Auto-Entire Quick Reply For Modern Day Responses.
   Hide Unwanted Tagged Photos.
   Change Links In Your Bio.
   Hide Classified Ads You Do Now No Longer Find Relevant.
   Add A Line Break.
   Clean Up Your Search History.
   Sell Products From Instagram Using Shoppable Posts.
   Manage Your Filters.
   Organize Saved Posts In Collections.
   Reorder Filters And Conceal The Ones You Do Now No Longer Use.
   Adjust Your Settings To Approve Tagged Pics In Advance Than They Show Up In Your Profile.
   Hide Photos You've Been Tagged In
   View The Activity Of The People You Follow.
   Optimize Your Instagram Bio To Appear Withinside The Explore Tab.
   Pin Your Instagram Submit To Pinterest.
   Edit Photos Without Posting Them.
   Create And Manage Multiple Accounts.
   Schedule Posts In Advance.
   Browse Posts From Nice Locations.
   Insert Line Breaks Into Your Bio And Captions.
   Link To Other Accounts In Your Stories
Final Words – Best Instagram Hashtag Tools
All these tools are great to go and you can use them with care as there is no exactly 100% correct tool. So, do your search as well.
If you want to know how you can get free followers on Instagram then you're at the right place. I'll tell you some accurate methods for getting Instagram followers easily. 
For getting quick Instagram followers, many people buy followers or use bots. But these methods are not helpful because Instagram detects the accounts which are getting followers rapidly. If you get many followers at a time then your account might get temporarily banned. 
Moreover, bot followers or simply the followers which you purchase will not provide you a good Instagram engagement. These followers will just follow you. They will not even visit your page nor like your posts. Due to this reason, anyone can guess that your followers are fake. 
Note. 
The key to making money on Instagram is not follower count. It's all about having a good account engagement rate with a minimum of 10k+ followers. 
9 Killer Tips How To Get Free Instagram Followers 
Here is a detailed description of the best ways to increase your Instagram followers:
1- Follow People
It's a unique strategy for increasing Instagram followers. For doing this, you just have to follow some celebrities about 10 to 20 celebrities per day. A lot of people visit their follower's list and many of them will follow you if they find something interesting in your account.
You can only follow/unfollow about 20 Instagram accounts per hour, and a maximum of 100 to 200 accounts per day. If you follow more than 20 accounts per hour or 200 accounts per day then it will be against their community guidelines and your account might get temporarily banned.
2- Use Perfect Hashtags
A hashtag makes your post reachable to the people who need content related to your post. You can easily get several hashtags related to your post by using apps available in app stores. Your hashtags should be related to your post. Otherwise, this method will not work. 
3- Follow Back
There are a number of people who want to be popular on Instagram. For this purpose, they follow people for getting follow back. So, if your account is new and someone follows you then you should follow him back so that he keeps constantly following you. When your account grows up then you can unfollow such accounts. By following back to your followers, you will notice that more people will start following you. 
You can also follow accounts related to your ones but avoid following more than 150 accounts per day. Instagram does not allow anyone to follow more than 7,500 people.
Recommended: Ultimate Survival Guide: Digital Marketing and COVID
Recommended: Affiliate Marketing for Students Make – $1000/Mo
4- Add Location
Several people search for locations on Instagram. If you will add a location to your post then there are more chances to get followers. People who visit these locations on Instagram can also visit your accounts and thus, they might follow you.
If you are looking for How To Get Free Instagram Followers in your location then this tip is killer for you.
5- Tag People
You should tag your friends and relatives if your account is for your personal use. But in case of a professional account, you should tag accounts related to your post or account. You should avoid tagging any unrelated account. 
6- Link Your Account
You should link your Instagram account to your website and social media accounts like Facebook, Twitter, etc. You can also upload posts and information about your Instagram account to these social media accounts. People who will see these posts might visit your Instagram account to follow you. 
7- Make Your Profile Attractive
New visitors will follow your account if your profile is good. You should make your profile attractive. Proper account details should be present in your bio. Your profile picture should be professional and avoid using other people's profile pictures as your own profile picture. 
8- Post Consistently
This is the hardest part when you ask "How To Get Free Instagram Followers? ".
If you already have a good number of followers but don't post regularly then you will lose multiple followers in a single day. So for getting a number of followers, you should post on a daily basis. Your posts should be unique and non-copied.
9. Follow all This
Most people on the internet just get the knowledge and then stay silent. Why grab knowledge if you are not gonna implement it?
Final Words
So if you want to gain followers in the right way then all the above methods are just for you. But if you want to have several Instagram followers at a time then you will have to use apps that are not available on the play store. 
Keep in mind that if you have a professional account then never tag an account that is not of your concern, never add the wrong country location and avoid using unrelated hashtags because these things are not good for your account's reputation.
Tell us your favorite way on "How To Get Free Instagram Followers" in the comment box to help others.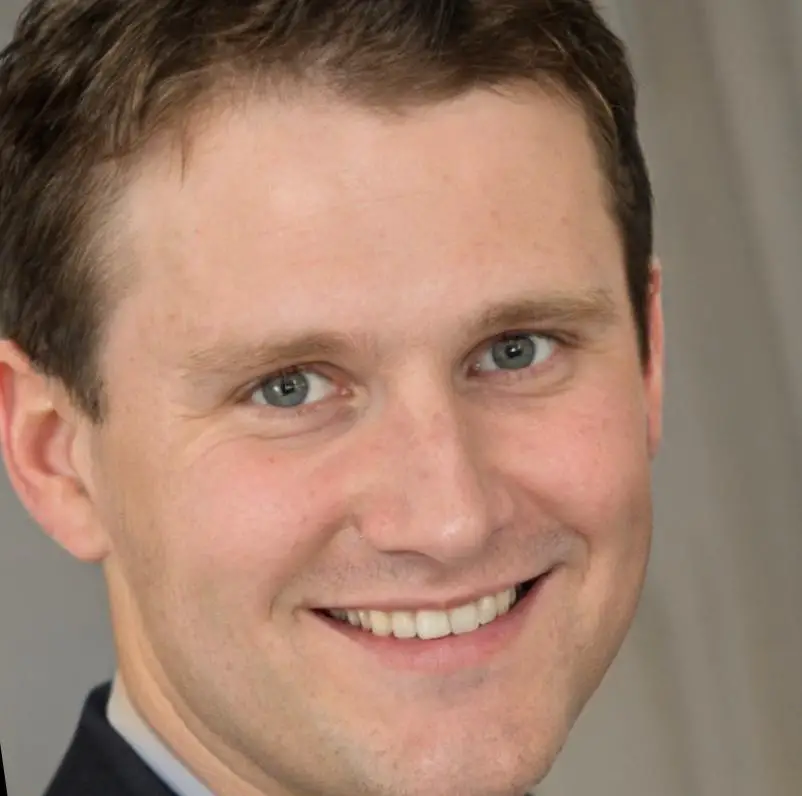 Authors: Jack John & Alexa Smith
Jack and Alexa have been working in the online earning space for 4 years and have interviewed multiple Upwork, Fiverr sellers to get the actual insights about these freelance platforms.
Chief Editor & SEO Auditor: Adila Z.