What is a Personal Loan?
A personal loan is an installment loan that is put forward with a very small amount of documentation for financial needs. In addition, it does not require any guarantee or security.
The type of the loan varies directly to the requirement of the client and how much they earn per month through which a client decides the type of loan they want.
There are both pros and cons of getting a personal loan as we have multiple categories for personal loans like an unsecured, secured, fixed-rate, adjustable-rate personal loan, here are few things that you should consider before taking a personal loan.
Pros of taking a personal loan:
• Fast-growing system:
A personal loan is one of the fastest-growing loan systems. Each year, the accounts for personal loans are increasing. Also, see the best vacation saving accounts.
There is a massive increase in new personal loan accounts in the past year (2020) which is 3.1 million. By the end of 2020, the personal loan debt was $323 billion.
• Flexibility:
The key benefit of taking a personal loan is its flexibility and versatility. If you are thinking of making a big purchase like a car without worrying about how you spend your money then considering a personal loan would never be a bad idea. Reach out to your lender on approved uses before applying for a personal loan.
• Lower interest rate
Another benefit of taking a personal loan is that this kind of loan usually comes with a lower interest rate which also includes higher borrowing limits. The average rate of personal loans was 11.84 percent and the credit rate was 16.04 percent as of February 2021.
Check what do you need to close your bank account.
Moreover, if you have an amazing credit history then you can qualify for a personal loan rate with six to eight percent of range or even more amount limit than your credit card already has.
• Easy to manage:
 A personal loan that has a fixed amount on a monthly basis is beneficial because it is easier to manage than those who have different interest rates and payment due dates.
• No collateral requirement:
 There is no collateral required when you are taking an unsecured personal loan that means you don't have to set your assets as a guarantee that you will pay the refunds.
However, in case of not repaying the loan based on the agreed-upon terms, you will have to face some serious financial consequences with your lender.
• Minimal documentation work :
The processing time of a personal loan is quicker as it does not require much documentation. The only documents required for a personal loan are the employee ID card and the latest bank account statement or KYC documents. Self-employed applicants have to submit their income taxes and business proof documents.
Source: upload.wikimedia.org
• Immediate availability: 
Personal loans are best when you are looking for emergency funds, you can even get a loan within 24 hours. In short, personal loans are easy because of their immediate availability.
Cons of taking a personal loan:
A personal loan is not a good choice for everyone as it has some drawbacks as well.
• High-interest rate
As the personal loan is collateral and the lender is taking a bigger risk so they charge you with a high interest rate. The cost of lending you money is correlated to the risk for your lender. 
For that reason, your lender puts up a higher interest rate so when the interest rate is added to your loan the overall cost becomes higher.
Furthermore, if you don't have a good credit score then your interest rate on your loan would be even higher.
• High payments:
Monthly, a personal loan needs a higher fixed payment whereas a credit card comes with minimum payment without any deadline for paying your balance. Now, if you convert both debit and credit into a personal loan then you will have to adjust the loan pay-off line and have to make higher payments.
• Expensive one:
 A personal loan can turn out to be an expensive one for you as the interest payment takes all your starting payment away and the lender does not allow you to pay your loan in parts which also means that most of your life is occupied with paying off your loan.
• Good credit rating is a must:
Most of the time, a lender lends you money when you have a good rating on credit or when your account history is good so in case your rating is not good enough then your request or application for a personal loan will be rejected by the lender as these types of loans are risky. 
The limit of a Non-bank financial institution is up to twenty-five lakh rupees for an individual who is interested in taking a personal loan with good credit history.
• Credit damage:
Lenders not only report positive payment history to credit bureaus but they report late or non-payments as well. If a borrower fails to pay on time then they lower your credit score.
As personal loans increase the amount of debt so whenever you add the credit debt to your financial profile it is always going to affect your score.This could be a big issue for your future because the effect of a negative credit score will trouble you financially for your upcoming plans as it would not be as easy to take a personal loan for your car, house, etc as it was before. 
In such a case, you will lower the chances of loan approval for the next time and it would be a significant disadvantage to your loan.
• High fees and Penalty:
 There is a penalty for bank fraud which differs from situation to situation, for example, the punishment for bank fraud is that; they can go to jail for one year with a high amount of fees. 
Likewise, a default notice warning is issued to you first in case of late or nonpayment. If you do not pay the loan on time, you will be taken to court or agency. Check your lender to see whether the fees are negotiable or not as the lender charges the fee in different ways.
• Increase debt:
Personal loans can be a tool of combining debt but they do not tell the cause of debt such as credit card balance. When you pay through your credit card with a personal loan, it makes your credit limited free, which is not a good option for an overspenner.
• Low credit score :
In case of having a low credit score in your account, you would not be getting a personal loan so to boost your score, do not overuse your credit card, avoid inconsistent loan payments and pay off outstanding bills.
• Chances of identity theft: 
There are chances of identity theft or fraud but to avoid them,  you will have to track your bills. If you stop getting the record of your bills then that may be the sign that someone has shifted your account to their name which is also called identity theft. You need to keep reviewing your bills, credit reports, and bank statements
Some companies sell monitoring services which also include identity theft insurance. These services may charge you extra and cover multiple other things like they keep a record of the cost of sending, receiving, and copying documents. The legal fees you have already paid or your loss and wages.
• Strict repayments:
If a lender offers you money with a poor credit rating then they impose strict repayments on you whereas a person with a good credit rating will have a lower interest rate and higher principal rate.
Purposes of taking loans commonly:
1) Medical Loan
In case of emergency, people take personal medical loans to cover expenses of unplanned emergencies.
2) Home Renovation loan
People usually take home renovation loans to make a big purchase for their homes.
3) Travel loan
A travel loan or vacation loan is an unsecured personal loan used for travel.
Eligibility Criteria For personal loan
The eligibility criteria are quite simple.
• Only an employee with a minimum income of 15,000 per month can get a personal loan which means that only salaried employees can get a personal loan.
• The minimum age to borrow a loan is twenty-one years old and the maximum age is sixty years old.
Is a personal loan worth considering?
A personal loan can be a great idea to meet your financial requirements but it depends on your circumstances whether your circumstances allow you or not.
Before taking a loan you should make a plan of why you want to take a loan and how and where you are going to spend the money or whether it is necessary or not because you are not taking it for any luxury or non-essential purchase. 
Secondly, you need to focus on your current financial situation: are you stable enough to clear your loan with interest, and how much time are you going to take for the clearance? Always consider a payment plan before taking a loan and never take emotional decisions in such situations, prioritize your needs and financial situation.
Lastly, do not forget to go through the fees and penalties as they help you how beneficial the loan is for you.
Conclusion: Pros And Cons Of Taking A Personal Loan
Personal loan can be a need for some which can be fulfilled sometimes if the credit score is good and it can be troublesome for others who might be in dire need of financial boost but have not met the eligibility criteria.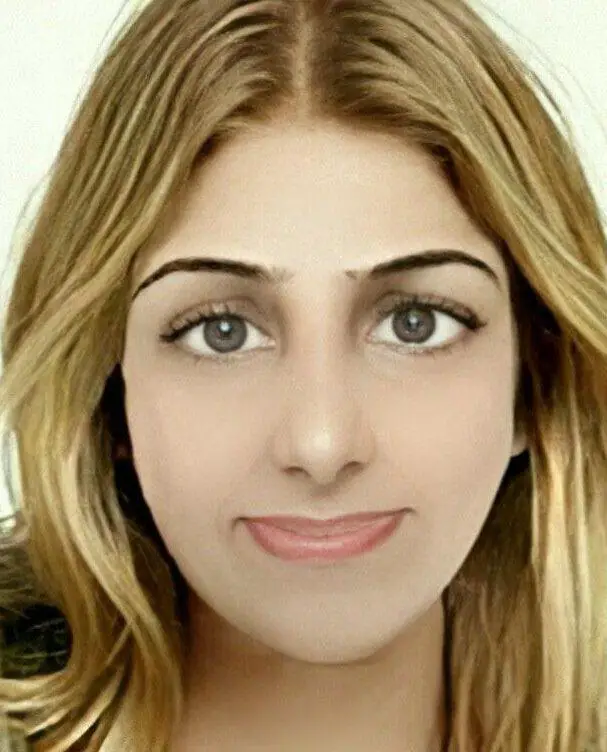 Author: Adila Z.
Google & Hubspot certified professional copywriter with a specialization in blogging and copywriting writing. Being the owner of 6 websites and 1 digital marketing agency, her expertise in online entrepreneurship is second to none.