I have been working as a serial freelancer and a serial freelance buyer for 4 years, and in this span of time, I have worked with nearly 300+ buyers and sellers. Here, I am sharing my experiences to help buyers hire the best freelancers. Let's get started with Tips to Hire Freelancer.
Freelancing is an industry which has been predicted to get further boost in the coming years. There are more talented professionals who are entering the field to quit their 9 to 5 job. It is a big opportunity for those businesses which want to get their work done with a perfect mix of affordability and quality. Here, I have compiled advance tips to hire freelancer, which can lead you to the right path in hiring the right freelancer:
1. Do not Trust the Most Reviewed Profiles
Yeah, it looks interesting, but it is amazing to learn and understand the logic behind it.
If your focus is to have a freelancer who has 3,000 reviews on his or her profile, then it does not mean that the person is will do the perfect job.
Here is why.
In the arena of online marketing, people sell reviews, and there are a lot of buyers who use them to boost their business. So, there is a possibility that they might have used this technique.
Secondly, if you have a bad experience, you will not be able to get a refund. The reason is simple. The same 3k reviews will become the reason for this mishap.
See, the basic concern of a seller is to not to get a bad review so that his or her reputation can stay at the top.
But if you give a bad review to a seller who is already having 3k reviews, then your one bad review will not harm his or her ratings.
Makes sense?
It was as simple as ABC. Right?
2. Filtration Tricks to Avoid Bot Bidders (Killer Tip to Hire Freelancer)
Are you aware of Auto Bid Posters?
If no then you are missing a lot.
Being honest, there are a number of auto-bid posting services that freelancers use to bid. You will post a job and they will not even be aware they have applied for that job. It is one of the main reasons that you waste your time with the wrong freelancer.
Just search "Freelance Auto Bid Posters" and you will be amazed to see a bundle of bid posters.
Moreover, on the freelancing stage, most sellers do not read the instructions given in the job description and just keep on applying blindly with some ready-made templates.
In my opinion, it is not an offense, but this is only a half comment.
Adding a template is fine as sellers face a lot of competition while applying for a job, but a blind posting of request is wrong as it is a loss-loss situation on both ends in most of the cases.
You waste your time talking to the person who is not aware of the project, and the other person becomes confused when you contact him or her to award a job.
You got the point.
Here comes the filtration technique; incorporate a straightforward code somewhere at the center of the content. The code can look something like begins your application with your favorite pet name or begin your application with a sentence like "I can do the job".
It will help you navigate the right freelancers, and you can avoid those who simply keep on shooting applications left and right. You need somebody who actually looks into the details and understands your requirements.
3. Prefer Niche Sites
You can hire our experts in multiple niches as they have been working on niches for years.
Freelance Websites to Hire a Writer
Note: If you want to hire the writer of this post, then kindly proceed. Here is our Contact Page. (We charge $60 for this type of post)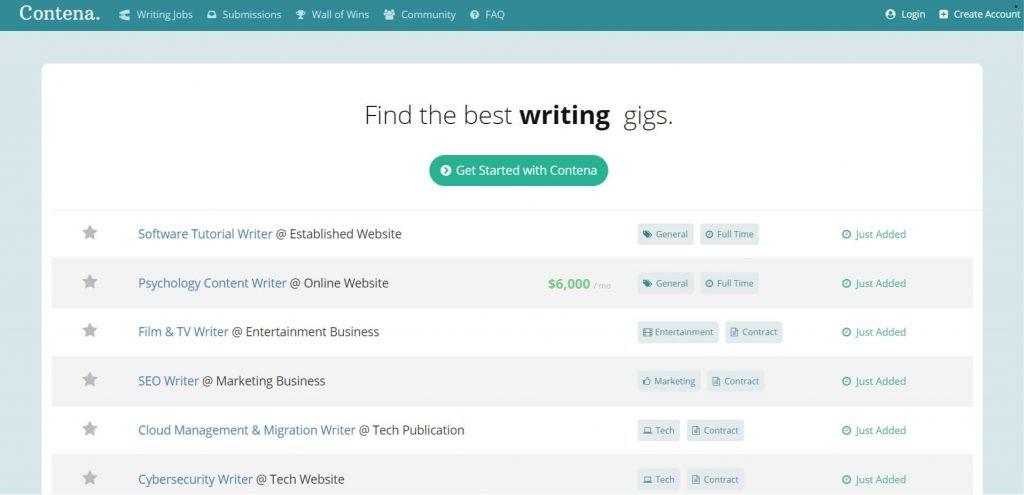 Freelance Websites to Hire a Website Developer/Designer
Freelance Websites to Hire a Graphic Designer
Freelance Websites to Hire a Photographer
Freelance Websites to Hire a Virtue Assistant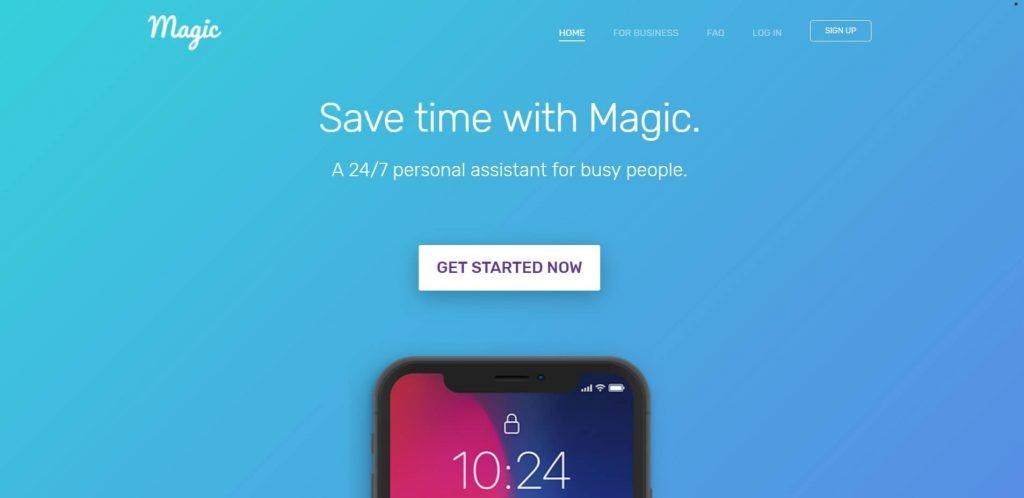 There is an opportunity to find the best talent on these sites as freelancers working here as niches experts.
Top Freelance websites List
Upwork
Recommended: Freelancer Vs Upwork
Freelancer.com
Fiverr
Recommended: Fiverr Vs Upwork (Buyer Guide)
People Per Hour
Guru.com
4. Have Clear Guideline
First, you shouldn't enlist aimlessly. For example, if you need a writer, then make it clear in your job description that what you actually need to get written, what is the word-count and what is the delivery time.
Take a few hours to acclimate yourself with the activity that necessities to complete. Along these lines, you will be able to know what type of person you need. Moreover, it will be easy for the sellers to understand your needs and they will use their bid credit for the right job (I am not talking about who bid blindly as mentioned in the second point).
By the day's end, you will have a list of those applicants who have the potential to get your job done in the most professional way.
Keep your description short and scannable so that the potential freelancers can apprehend it fast. By doing this, they will also get the idea that the buyer has a clear road-map.
Here is a template that you can use while posting your job on freelancing websites. Moreover, you can also use this script while contacting a freelancer via mail or another text-based request.
There should be 6 parts of your body text
Requirement
Goals
Responsibilities
Skills Needed
Expected Delivery Time
Budget (Optional)
Copy this template and fill your detail, and you are good to go; it is completely free. (A way to say thanks to visiting this site and post)
5. Hire Different Freelances
This is a pro on among all the tips to hire a freelancer and it is to purchase advance freelancing services. You will find and hire the best freelancers if you conduct some competitor analysis.
Basically, it is applicable only for those buyers who need some service on long-term bases, and they are interested in getting the right talent.
So, pick a few freelancers, followed the instructions which you mentioned in your job description. Give them the same task and instruct them about the delivery time, which should also be the same.
Then, analyze the data; here is a simple data analysis metric template that you can use to find the best freelancer for your business.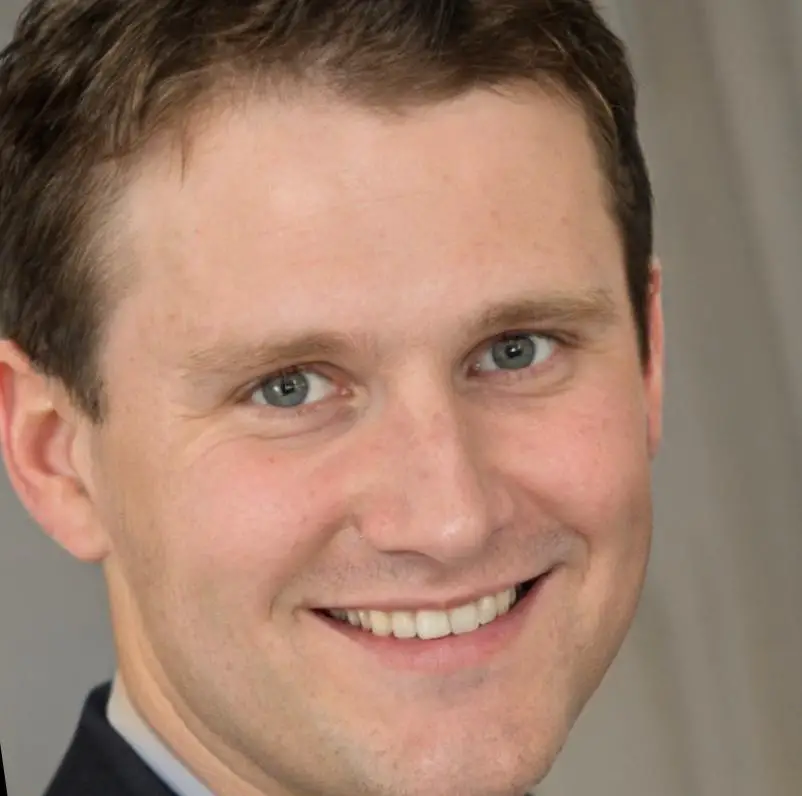 Authors: Jack John & Alexa Smith
Jack and Alexa have been working in the online earning space for 4 years and have interviewed multiple Upwork, Fiverr sellers to get the actual insights about these freelance platforms.
Chief Editor & SEO Auditor: Adila Z.
Quality of Work
Delivery Time
Communication
Freelancer Availability
Free Revisions
Pricing
At that point, add your figures and examine the outcomes and just take the best individual and move on towards your project completion.
6. Common Sense Tips to Hire Freelancer
It is a reality that there is too much competition among the freelancing sites, but finding the right site for your business is an uphill task. However, I do not say to not to buy services form the Fiverr, but you should take extra care when you are opting for some cheap services.
Logically, when a person is selling something complex at $5, then there is something fishy going around. A competent person will not have time to work for $5. I agree that cheap is not always the lower quality, but it is advisable to make a deal which looks logical and makes you comfortable.
7. Keep the Moral of Freelancers Up
After following the above steps, you found an extraordinary specialist.
Congrats!
Now, ensure that this individual is glad to team up with you on long-term bases. Remember, professional freelancers, are not like normal 9 to 5 employees. They opt for freelancing to have flexibility in their job.
Here are some tips for working with a freelancer for a long time.
Give clear instructions and do not take much time to explain the requirements. It will save either of your time as a by-product. By doing this, the freelancer will stay easy. Basically, while working remotely, a seller wants to have more time so that he or she can utilize every minute for the right client.
Avoid tight deadlines as it creates discomfort for a person who is working from home. As a freelancer, I charge higher for all urgent jobs which buyers accept happily, but it actually makes me uncomfortable as it forces me to push back a lot of other projects.
Respond as quickly as you can. Have the application of the freelancing site installed in your cell phone. Otherwise, every good freelancing site sends your notifications when a seller updates about the order. Do not ignore them as they take only a few minutes. It is great for the timely delivery of your orders as well.
Have written contracts with the sellers. Most of the freelancing sites provide a fully formatted task page where you can mention all the work. However, if you find that that page is not enough to explain all the services, then it is advisable to have some simple (even word doc.) to elaborate needs and wants form both the sides.
8. Protect Your Information
This is a crucial step when you are hiring a freelancer.
Mainly, you provide a lot of information to the seller, and some of it can be confidential too. Let me say that most of the freelancers do not have verifies accounts on the freelancing sites. When buyers come and want the privacy of their information, then even the freelancing website do not know what is the identity of the person, a buyer is assigning the job to.
The solution is simple. Find those freelancers who have a verified profile on the freelancing sites. Sign NDA (Non-Disclosure Agreement), and now, you are good to go.
Your information and all documents are safe now.
9. Ask for Samples
This will help you the best when it comes to hiring a freelancer.
Do not believe in all that has been mentioned in the damn nice looking stunning resume. Importantly, there are a lot of high rated freelancers in the online field who are not interested in adding there education and experience in their profile page.
Actually, I do not recommend doing it as your profile should be 100% complete but do you know why they do this?
The answer is simple.
They know what the buyers do not believe them.
So, it is always better to ask freelance sellers to show their portfolio. You can make 4 things sure with it:
The person is original or not
What is the level of his or her professionalism
How he works
Is he or she fit for your job
Moreover, "never" believe in the random portfolios. Always see the name of the freelancer written with the portfolio to ensure originality.
10. Begin With Small
Generally, corporate executives should delegate their most critical initiatives to full-time personnel they can trust. This is indeed a self-evident management best practice. 
Rather than handing a life-or-death project to an inexperienced freelancer, start with a smaller, less important task. After that, if they demonstrate that they can provide perfect work, they may start expanding their duties.
The question as to how much X costs is just as open-ended as the question of how long a bit of string is. The actuality is that even an identical job might cost anywhere from $50 and $1,000, depending on some circumstances.
To begin with, most freelancing is self-employed and pay their taxes, and that is why their hourly and project rates are often greater than either in-house staff.
Second, the location of a freelancer will affect the pricing. 
The rates of a Vietnamese freelance developer and a Canadian freelance developer will be vastly different.
Finally, there's the issue of prior experience. Someone who may be just getting started will have vastly different rates than one who has been developing for many years. Agree to earn more for freelancers that are industry specialists or have particular experience in the fields.
Lastly, my best bit of advice is to look around and discover what some other clients in your situation are paying for a comparable job. 
Make use of your network of financial partners, relatives, and LinkedIn links to conduct some research on the internet. Unless you're lucky, you might get a couple of recommendations, which will help you narrow down your search and make it so much more fruitful.
11. Don't base your judgment on the rate
This is why so many firms are dissatisfied with the work performance of their freelancer.
What is the explanation for this? What you pay for is what you can get. Period.
Consider this: how can some businesspeople spend thousands of dollars on such a genuine Armani outfit when a great copy can be had for a fraction of the cost?
The explanation is that you are paying for superior service. Also after a dozen trips to the dry cleaners, you understand the suit would still look fresh and smart. You can't expect the very same quality from a knockoff.
When that comes to recruiting freelancers, the same is true.
Due to the obvious value of the work they'll deliver, experienced freelancing demand a greater pay rate than some others. They also know that it works and where it doesn't because they're being around longer than others.
In some circumstances, you may even be able to learn something from them. More importantly, their effort yields result for your company, which would be what you'll get in the end.
12. Get In Touch With Your Contacts
And not just in their company, successful business leaders have such a large network of contacts and associates. Unless you're looking for just a freelancer and have a tight deadline, don't be afraid to reach out again to friends and coworkers in your field. They'll almost definitely be able to provide you with some great recommendations.
13. Follow Your Instincts
Even when the freelancer works admirably in the meeting and test run, do not proceed if you don't feel comfortable collaborating or speaking with someone.
After all, dealing with such a freelancer entails developing a solid professional trustworthy relationship. That begins with both you and the freelancer you'll hire being comfortable with each other.
What is the explanation for this? Hiring a freelancer has numerous advantages for business owners, especially those who are just getting started.
14. You Don't Need To Hire An Office To Get Started
Among the first items, you'll require if you want to establish a business back during the day is to hire a location for your office.
Regrettably, this is likely to become one of the most costly purchases you'll need to get your business up and running. You may have to refurbish your office in addition to purchasing fixtures and fittings. You'll also have to put down a deposit, which is normally equal to two to three months' rent.
Furthermore, not whether your firm has begun to generate revenue, you will be expected to pay your rent and other bills each month.
Company owners who hire freelancers shouldn't have to bother about anything else since they're not required to furnish them with a workspace.
All you'll really need are certain tools to cooperate, connect, and track the work of your freelancers. While you must pay for any of these tools and platforms, they are a fraction of the expense of leasing an office.
As a result, you'll be ready to place the money you save towards other important elements of your organization like inventory, product design, and advertising.
15.You Get Access To Personnel Who Are Both Affordable And Highly Skilled To Complete The Task
Due to the obvious time freedom individuals can enjoy as freelancers, many advisors and even senior managers having years of expertise in many sectors have left respective corporate employment into becoming freelancers.
And, even though they only work when you're on a per-hour like per basis, they can accommodate multiple clients at the same time. As a result, they're more likely to give their talents and experience at a cheaper cost than you'd pay a full-time employee.
Furthermore, you are not restricted to hiring freelancers in your immediate vicinity. You may now hire freelance from all around the world thanks to developments in internet telecommunications.
Many company owners and I included engaging freelancers overseas in developing nations such as the Philippines. Aside from getting things done, the US dollar's strength versus the currencies of underdeveloped countries means they'll work when you're at a lesser percentage than Americans.
As a result, not only do you have access to a larger pool of highly skilled individuals, but their fees are also lower, allowing you to save some money without sacrificing quality.
16.Continuing To Work With Freelance Writers Saves You A Lot Of Time
Professional freelancers have collaborated with various clients and specialize in accomplishing specific jobs. As a result, they're probably more familiar with both the tools and platforms you're utilizing for your firm.
As a result, you did not have to worry about your induction program taking a long time to complete. They'll be able to keep working on the jobs almost immediately once you hire them, so you won't have to constantly (virtually) stare over their shoulders.
Not only may they assist you in completing the task fast, but they also let you concentrate on more important elements of your business, such as attracting new clients and consumers.
Final Words: Tips to Hire Freelancer
Following these tips will assist you with filtering down and hiring the best freelancer in the most proficient manner. Additionally, as a decent businessman or a business lady, find the best talent and truth your employees. You have to give close consideration to whom you work with. Once you follow these tips to hire a freelancer, you will be successful to extract the best talent out of the crowd.
Fortunately, this procedure to hire a freelancer is convenient, speedy, and free of cost. If you want to hire professional and affordable freelancers, give us a chance to prove our capabilities. Here is our Contact Page
Wish you luck with your business ventures!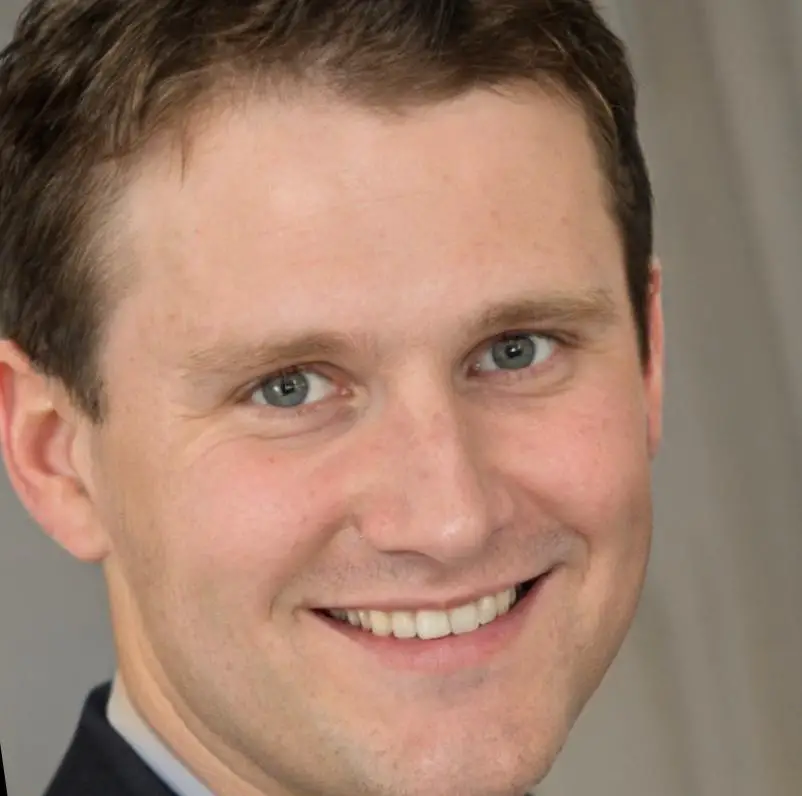 Authors: Jack John & Alexa Smith
Jack and Alexa have been working in the online earning space for 4 years and have interviewed multiple Upwork, Fiverr sellers to get the actual insights about these freelance platforms.
Chief Editor & SEO Auditor: Adila Z.