Fiverr is an Israeli-based company. It offers online jobs for freelancers. It is also one of the best forums for businesses and websites to run.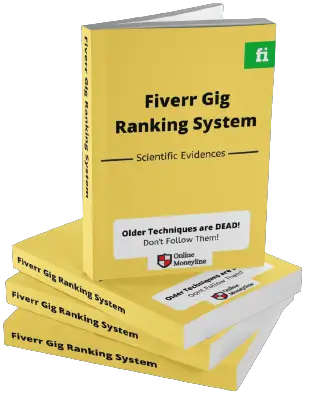 Gig Ranking Secrets NOT Available Anywhere Else!
The minimum pay rate is $5 on Fiverr. However, you may increase your payments according to the project.
If you don't know Fiverr, go here to learn how it works.
How To Use Fiverr?
For Sellers:
Once you create a seller account, you will see that several projects are posted per day. You can bid on your favorite project and deal with the buyer.
If you work on any easy Fiverr gig then your earning will start soon.
When you complete a project you get paid instantly and your rank increases especially when you work with those gigs which have less competition on Fiverr.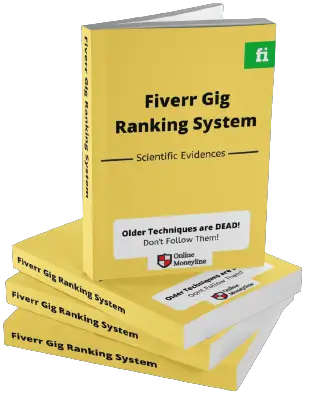 Gig Ranking Secrets NOT Available Anywhere Else!
For Buyers: 
If you are a buyer, you will post your project along with the price. You can also directly text the sellers. 
Once you offer an order to the seller you will have to pay for that to Fiverr. Fiverr will then transfer the payment to the seller account after you get the complete file. 
So this was just a brief introduction to Fiverr. Now we will move towards our main topic i-e, Is Fiverr really a scam?
Best 31 Sites Like Fiverr | Legit & Safe
Let's begin with the pros and cons of Fiverr:
Pros: 
The services provided on Fiverr are of low cost. The minimum charges are $5. So it's a great chance for buyers to get their work done at a low cost.
Fiverr will introduce you to national and international freelancers. You will see the level of the sellers whether they are top-rated, level 2, or new sellers. This could help you to identify the professional seller easily. 
Fiverr offers customer support services that enable buyers to cancel orders or ask for refunds. 
From logo design to content writer, Fiverr offers different kinds of services. These offers make life easy for online marketers, students, bloggers, etc. 
As a seller, if you get orders frequently you can do this job full time. But you can do it as a freelancer. 
If you think you are scammed by a seller you can immediately give negative feedback. Fiverr takes action against negative feedback and deletes the gig or bans the seller. 
Cons: 
The seller demands high income whenever you ask for quality work. However, sometimes the quality doesn't meet the requirements. 
Scammers are also roaming there. Fiverr indeed bans scammers but some sellers who didn't get orders, buy fake reviews to get work. They just waste your time. 
Sometimes the sellers increase the deadlines and if you want your work fast they will ask for more money which is annoying.
At $5 you didn't get high-quality work. If you pay more you will get more valuable work done. 
For sellers, it's very hard to earn money daily on Fiverr. They will have to wait for orders and payments too.
Buyers are also sometimes scammers on Fiverr! They offer you an order when you complete the work and send them a file, they request a refund and cancel the order.
The refund policy isn't good. As you will have to wait for many days. And the refunds are made on a Fiverr account, not through PayPal or a bank account.
Is Fiverr A Scam?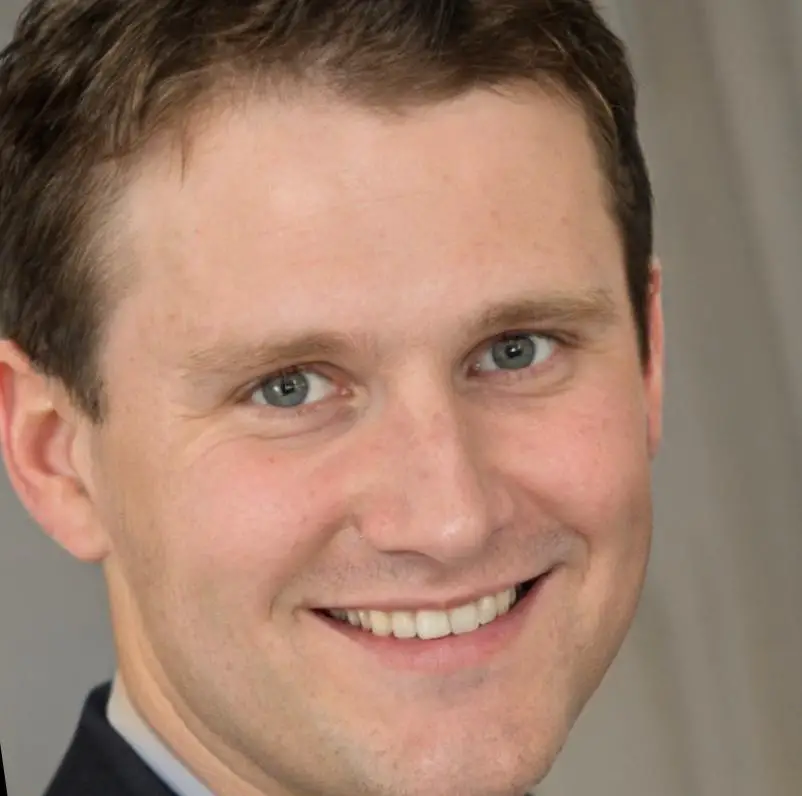 Authors: Jack John & Alexa Smith
Jack and Alexa have been working in the online earning space for 4 years and have interviewed multiple Upwork, Fiverr sellers to get the actual insights about these freelance platforms.
Chief Editor & SEO Auditor: Adila Z.
According To Sellers:
I'm gonna share with you a story of a Fiverr user who claims that Fiverr is a scam! 
The seller said that he opened a Fiverr seller' account in the year 2016. After 15-20 days he got orders. He started working on those orders and got paid each time he did his work.
When his balance reaches $600, according to him, he got 10 orders more! Then one morning when he had already done some of the assigned tasks, he got an email from Fiverr that he was banned.
He wasn't going to believe this and sent 1-3 mails to the Fiverr customer support. They didn't tell him the reason why he was banned. He claims that he requested the credit of his Fiverr account. 
They told him to wait for 90 days. And so he did the same. After 90 days, he got nothing. So he sent 30 emails to them but they didn't respond.
Ao, this was a kind of bad review. Most of the people have faced the same situation and Fiverr holds the total amount which they had earned on Fiverr.
Another Fiverr user also claims the same that he was banned on Fiverr without any notice and his total revenue was captured by Fiverr. 
According To Buyers:
Fiverr is the most famous website. But I've met some buyers who aren't happy with Fiverr.  According to them, the sellers demand high pay without providing high-quality work. This is frustrating.
Some buyers claimed that whenever they ask for a refund, Fiverr doesn't refund them! Or sometimes 20% commission is deducted.
Fiverr Isn't A Scam!
Reasons:
It offers a refund policy
The payments are automatically added to your account when you send your work file to the buyer if he/she remains offline for 3 consecutive days.
It removes accounts that use fake reviews.
It provides you with the best services and sellers. 
It's safe, registered, and privacy protected.
And foremost, it's important to note that since Fiverr is a platform where anybody may sell their wares, some of them may be "scams." Fiverr is now attempting to prioritize legitimate sellers.
The buyer has all the authority on Fiverr. Wouldn't hesitate to be using the "resolution center" if you've been "scammed" or the gig was indeed a waste of effort.
Instead of submitting a bad comment for a seller, you may get your cashback immediately and then get on with your lifestyle or look for a better seller.
Negative evaluations make it much harder to keep a flexible income on Fiverr, therefore scams are low.
Conclusion
To conclude, I would like to say that after reading the policies of Fiverr and reviews one should take a step towards Fiverr.  If you are a buyer you will never be scammed as you have the authority to cancel the order at any point if you feel the seller isn't doing your work well.
One more thing Fiverr doesn't ban anyone unless someone complains against him/her. The complaint may be a negative review or report to Fiverr.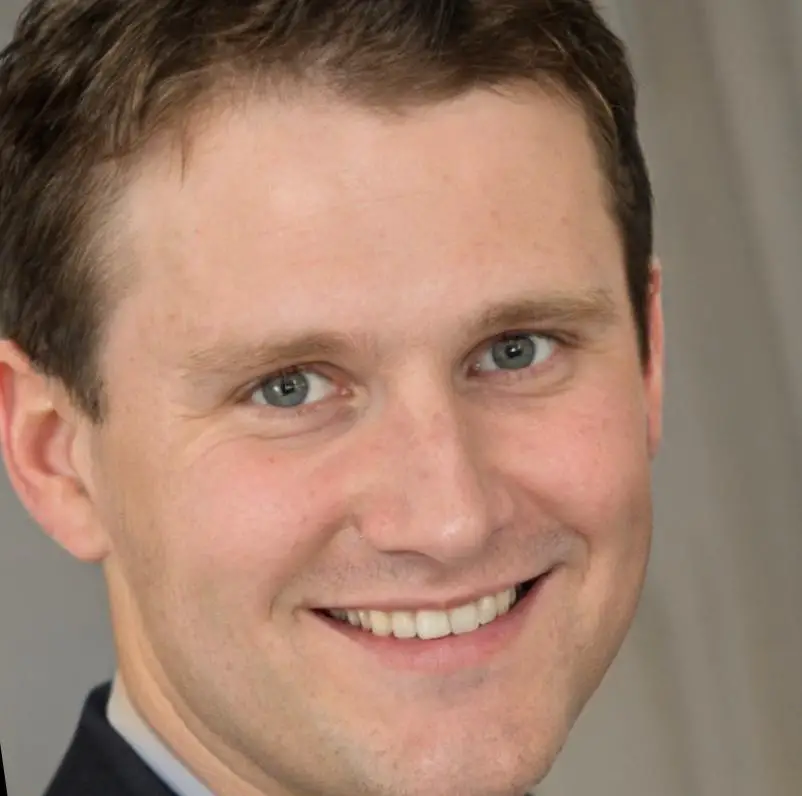 Authors: Jack John & Alexa Smith
Jack and Alexa have been working in the online earning space for 4 years and have interviewed multiple Upwork, Fiverr sellers to get the actual insights about these freelance platforms.
Chief Editor & SEO Auditor: Adila Z.