1. What is Fiverr?
Fiverr is an online marketplace that is revolutionizing the way people collaborate. Fiverr's platform links businesses with freelance talents in over 400 categories across eight verticals, like art and design, digital marketing, coding, video, graphic design, and animations.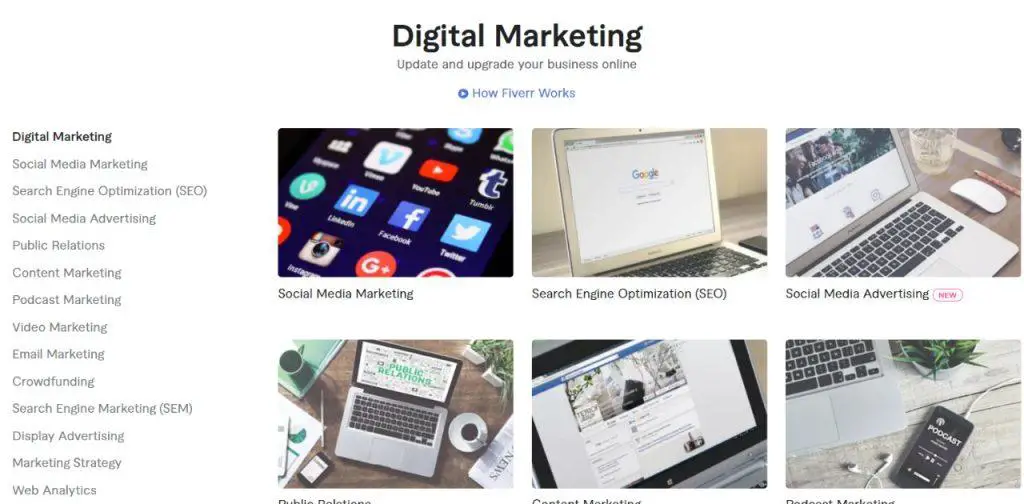 Freelancers on Fiverr can get more profit.
2. How does Fiverr Work
Fiverr is an online platform that allows buyers and sellers to connect to buy and sell digital services.
Sellers on Fiverr offer online services to buyers from all around the world at a low cost. Freelancers have the freedom of selling their projects at any time to any company.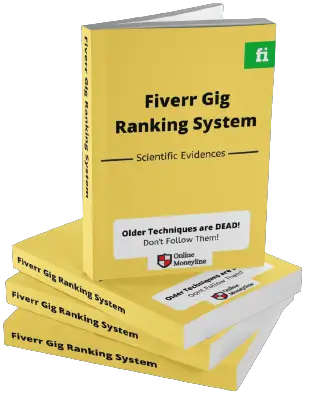 Unbelievable 30% OFF & 100% Money-Back Guarantee!! Till June 30th, 2023
Fiverr works by giving buyers pay in advance for "gigs" and the range of gigs starts from copywriting, web design, as well as to social media marketing.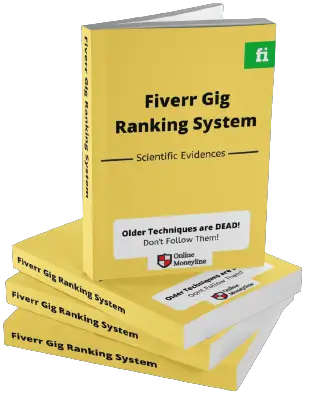 Unbelievable 30% OFF & 100% Money-Back Guarantee!! Till June 30th, 2023
At Fiverr, it takes one or two days to complete an order, but the important thing is, delivery time is set by the seller and can take longer if the seller has a long line of orders.
The seller gets 80% of the total amount once the order is completed.
3. Fiverr Review: Is It Legit
It is a very legit and safe website for both the seller and buyers. The seller is unable to do a task on time or with the best quality. Then you may report to Fiverr and can extend the date or refund your amount.
Fiverr provides customer support services to its user that respond within 24 hours after the report. Fiverr provides the best services to buyers through reviews and rating services.
The buyer can check the reviews and ratings of the seller before buying the gig. Moreover, recently Fiverr introduced a testing service. Here a buyer can test the skills of the seller before placing the order.
Fiverr protects your account from the scammer as well. Fiverr keeps the record of the transaction.  
Fiverr protects the personal information of the seller. It maintains the billing and transactional history through the SSL certificate service. 
Fiverr facilitates the seller to work according to their potential and limits. The seller gets their payment within 15 days after successful completion of the task. The Fiverr urges the buyer to rate you so that you may get your next work easily.
4. What is a Gig On Fiverr
Gig means a service offered on Fiverr by the sellers. 
Fiverr is a platform that gives us the facility to connect with buyers and sellers, and then both buyers and sellers coordinate with each other for their working needs.
5. Fiverr Terms
We have two ways to view the site, the first way as a buyer and the second way as a freelancer.
Here is a complete list of Fiverr terms.
6. Fiverr For Buyers
A buyer is a registered user who wants to purchase gigs. In simple words, if you are looking to purchase a gig on Fiverr, you are a buyer.
Fiverr is a fantastic buyer's app. On this platform, buyers can find the greatest sellers.
Whenever a buyer is dissatisfied with both the sellers, they can request a refund. Buyers who would like to purchase items should use the Buyer Requests area.
On Fiverr, they might locate several gigs highlighted on the homepage. The gigs were chosen at random from various categories and displayed on the homepage so that consumers do not have to spend time looking for a seller or placing an order. 
Every several hours, the homepage is changed to include new gigs. Buyers may examine the levels of vendors and choose the highest-rated merchants to locate the best sellers.
Searching Fiverr can feel like looking for a needle in a haystack at times. And once you've found the perfect service, you'll want to make sure you remember it. 
To avoid this, save them to a different collection for later.
When it comes to communicating, be patient. You never realize what might be causing a reaction delay. Therefore When communicating, be patient.
Always get in touch with the seller before making a purchase. Even if you've located the perfect position that meets your needs, don't hurry into placing an order. Make contact with the seller.
Buyers must spend time searching for the best seller and try to reach out to 10 to 15 sellers for the task.
It is better to save the seller information in your collection for the next order.
Avoid too much and prefer a high rating freelancer. Scroll down the page and find out more. Sometimes the most rated seller cannot provide much quality as they have many buyers than the low-rated seller.
Do not hustle to give the task instantly to the seller. Take your time and review the samples of the seller properly. Try to check the most recent work sample of the seller. It will tell the skills and expertise of the seller.
It is better to completely describe the task before assigning it as sometimes the seller can confuse and refuse to do it after taking the task.
Fiverr contains some gigs which offer different services to the buyer. These gigs have many sellers who are experts in many fields. It is good for the buyer to search for the gigs where many people work together. The group of people can provide different tasks at a time with the best quality. It will help you not search for a new seller again and again. While the sellers also recognize your demands and try to enhance their skills with time.
If you have any special requests regarding the task, then tell it beforehand. For example, you want to check your work at different periods, to ensure the quality of the work. It is better to inform the seller before assigning a task, so the seller knows it and responds accordingly.
7. Fiverr Mistakes That Buyers Make 
Most of the buyers provide the task to the seller by just seeing their ranking. It is a very common mistake that most buyers make. It is better to completely check the gig description and previous work sample of the seller as well to avoid any conflict.
The buyer is sometimes unable to provide all the necessary information and expects many things from the seller. It is very unprofessional behavior. Provide the maximum information to the seller as you can and try to answer all the questions on time as well.
Most of the buyers try to solve the conflict and issues with the seller on their own. It creates a nuisance and sometimes defames Fiverr as well. If you have any problem with a seller, involve Fiverr in your matter. Fiverr will present the best solution to your problem. 
8. Buying Backlinks On Fiverr
Buying backlinks on Fiverr would never work and would be a complete waste of money. Purchasing backlinks on Fiverr and any other gig marketplace may be harmful in two ways:
It contradicts Google's link-buying terms. Google employs a sophisticated algorithm to detect link trafficking and can impose severe penalties.
You are purposefully raising your link spam score. Links with such a high spam score are harmful to your ranking. You'll have to get rid of them at some point.
9. Buying Traffic On Fiverr 
There's a good chance you won't get any substantial traffic. Robotic, to be sure.
Whenever search engines detect that you should use a robot to boost your website's ranking, you run the risk of being penalized by the search engine.
There are numerous explanations for this:
You'll see that your site has a 100 percent bounce rate. 
There were no sales, no conversions, and other issues.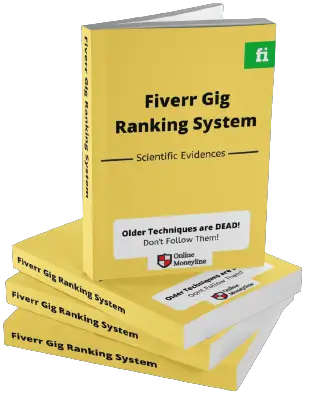 Unbelievable 30% OFF & 100% Money-Back Guarantee!! Till June 30th, 2023
10. Fiverr for sellers
The seller is a registered user who offers gigs. If you are looking for work and you sign up on Fiverr for selling your projects, you are a seller on Fiverr.
Fiverr is a great way for sellers to earn money. Regardless of the type of service a freelancer sells, the first several weeks and months as such a seller may be challenging.
Once sellers receive orders they can work on Fiverr full time.
Prospective buyers are hesitant to utilize new sellers on Fiverr because they lack a review from a former customer to demonstrate the buyer's level of expertise.
This can drive a seller to desperate measures, such as offering luxury services for $5 in order to entice potential purchasers. Levels "0" through "2" sellers should wait 14 days to cash out any Fiverr earnings. 
Top Rated Sellers, on the other hand, have the option to withdraw their money.
11. How To Become a Seller on Fiverr? 
a. Set Up A Gig
Sign up for free, create your Gig, and share your work with the world. Ensure to provide affordable gig packages.
b. Produce Excellent Work
When you receive an order, get notified, and use the Fiverr system to communicate with consumers about the details. Of becoming a level 1 seller and gaining more clients, delivering the best services possible.
c. Get paid On Fiverr
Ensure that you are paid on time, all time. Following the conclusion of your order, payment is paid to you.
12. What To Sell On Fiverr 
Most freelancers avoid Fiverr, as they are not aware of what to sell on Fiverr. Fiverr is a large digital marketplace containing services from web designing to graphic designing to simple translation and voiceover.
It does not depend on the specific skills and expertise, but you can start your career on Fiverr whether you have any skill set or not. You can work as a social media advertiser if you have an account on different social websites.
If you can write very well, then you can start your career as a content writer. The most important thing is your dedication and honesty towards the work. Before deciding upon what to sell on the Fiverr, the freelancer must understand the following points.
The freelancer must make a list of their hobbies, skills, and passion. Try to make a gig according to its interest.
There are a lot of subcategories in a niche. The freelancer chooses the best category containing less competition and more buyers.
Try to read the Fiverr blogs before making a gig as they provide a lot of information about the success of Fiverr.
Do not overcharge your gig. Review the similar gigs and try to charge lower than the others.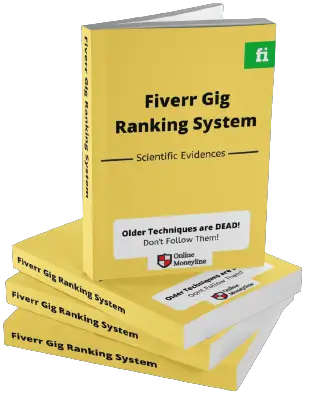 Unbelievable 30% OFF & 100% Money-Back Guarantee!! Till June 30th, 2023
Fiverr Mistakes That Sellers Make
The most common mistake that the seller makes on Fiverr is gig title and keyword. Mostly the gig title does not match the expertise of the seller. Moreover, it must keep in mind while making the gig that the gig title is the URL of the gig, and it will never change.
Mostly the seller made a mistake as they submitted the task in the last 10 minutes. Sometimes the internet fails to respond, and the time overs. It creates a negative impact on your ranking and review.
Sometimes the user fails with one account, tries to make another. It is against the rule and regulation of Fiverr. Fiverr does not allow the use of separate accounts. If a brother, sister, wife, or husband are using a separate Fiverr account, they must use different computers as well. If you open a Fiverr account on the computer, where someone already opens an account, then Fiverr may ban both accounts.
13. Fiverr Tips For Sellers
Communicate with your clients, understand their point of view, and receive their suggestions.
After this, think that if your capabilities can go along the work they need.
You can increase your income by offering your clients extra services during the order process.
It is better to describe your skills and expertise clearly in the description. It helps the buyer to get your information easily.
Do not overthink about any project and try to expand your expertise. The challenging work can enhance your skills and provide you more exposure.
As Fiverr is constantly expanding and new gigs with better services are adding day by day, it is necessary for the seller to continuously update their gig according to the demands of the buyer. The seller must Update the photos, title, and keywords to attract the buyers.
The gig description has a lot of space, so utilize it and provide all necessary information about your skills and experiences. It is not enough to add only a video about your skills. Add a sample of your work and provide all information about your expertise.
If you need any help, try to take help from the Fiverr forum. Many blogs contain a lot of information related to your problems.
Try to contact the buyer during the ongoing project and continuously update them about their tasks.
14. Is Fiverr A Scam?
No, Fiverr is not a scam. So if you're a buyer and are dissatisfied with the seller's work, you have the option to decline the purchase and receive a refund.
Sellers are compensated once their assignment is accomplished. The seller is paid if indeed the customer somehow doesn't open the document and reply within 3 days.
15. Is Fiverr Safe To Use? 
Yes, using Fiverr is safe and protected. Fiverr is a legitimate, safe, but rather secure freelancing platform with several rules in place to protect all buyers and sellers. 
However, if you do not know what signs to look for before dealing with a seller or buyer, you may be scammed.
16. How To Make Money On Fiverr?
Earning profit on Fiverr is simple if you have the skill to offer. Create your first gig after you've set up your account. 
Per gig, provide an engaging image and description, as well as relevant tags and keywords. 
Include a video with your gig to help it stand out and make money.
Anybody can make cash on Fiverr if indeed the service they provide is legitimate and they provide what they claim to be a high grade but within the given timeframe.
So the more feedback you receive, the more your side hustle will stand out now and keep customers coming back while also attracting new customers.
17. Common Fiverr Problems And How To Solve Them
Sometimes a seller completed a job of inferior quality. Revisions should be requested. Request a refund if you are not happy.
If a seller fails to deliver your order on time, contact the seller first, then contact support. If the seller refuses to remedy the problem, request a refund.
A seller fulfilled the order as promised, however, you expected the job to be completed differently (not as advertised).
To avoid misunderstandings in the future, ask specific questions of a seller before placing a purchase.
You're annoyed that Fiverr adds a $2 surcharge to every order, even if it's only $5. Unfortunately, there isn't much that can be done because of their pricing approach. It's a great motivator.
Recommended: How to Stay Online on Fiverr 24 Hours
Recommended: How to Post a Gig on Fiverr
A buyer can search through the profile of sellers to find the perfect match for his project. In the same way, a seller can look all over the buyer's requests to find the work that matches his skills as well as experience.
18. Service Fee and Processing Fee on Fiverr
When a buyer and seller agree with each other, they create an order and set a specific time as well as a price for that order.
When a seller completes his work, he delivers his project to the buyer. The buyer checks the work provided by the seller, if the project is completed according to the requirements of the buyer he approves his work. If the project is not completed according to requirements, the buyer asks the client for a revision of his project. And when the project is completed, the seller gets the money.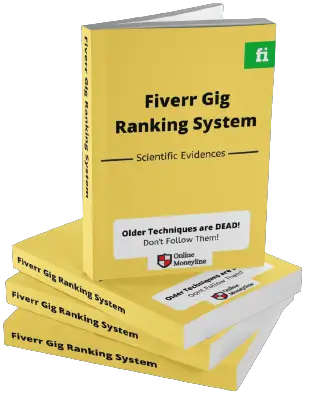 Unbelievable 30% OFF & 100% Money-Back Guarantee!! Till June 30th, 2023
19. how much money the seller gets? 
At Fiverr, if a seller completes an order, Fiverr adds the money that the buyer paid, to the seller's account. Fiverr charges a service fee of 20% on every order completed by the seller. 
Let's take an example to make it clear.
Fiverr will deduct $1 from an order of $5 and the remaining $4 will be transferred to your account.
20. Is Fiverr Suitable for You?
My honest point of view about Fiverr freelancing is, it gives you an opportunity to become a perfect option for a lot of online professionals who are looking for someone to do their work.
Remember that for many freelancers, Fiverr needs a lot of work as well as marketing, just as some business does. The payment of your projects of working from your home and the strong potential to earn more than you could earn by working on any type of office job.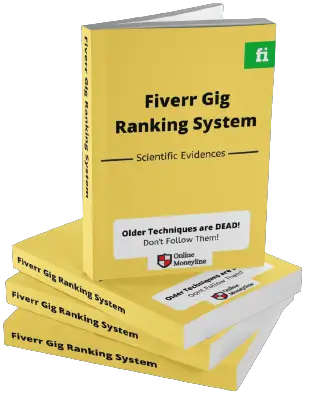 Unbelievable 30% OFF & 100% Money-Back Guarantee!! Till June 30th, 2023
Fiverr is an easy way to get orders or place orders. Fiverr is an excellent network for freelancers and buyers, but you really should rely on your knowledge, as low-cost gigs – even those with a 5-star rating – might ruin your business. 
If you've got a skill and are eager to work, being a seller on Fiverr and earning money is simple. Both merchants and customers benefit from Fiverr. 
It is entirely essential to decide how well you give your service as just a seller or how carefully you select a seller for your blog, business, and academic paper.
21. How to Start on Fiverr
Now, will tell you some easy ways to start working on Fiverr
Signing Up
Only registered users can buy and sell on Fiverr so to be registered you will have to sign up. Signing up for Fiverr is free. When you sign up, your account will be created as a buyer account and you will have to switch that to a seller account.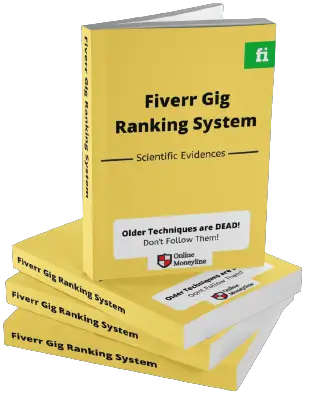 Unbelievable 30% OFF & 100% Money-Back Guarantee!! Till June 30th, 2023
Create Gigs
To create the best gigs, you will have to search out your capabilities, compare and look at how other sellers offer their services, must find where your skills can match it, and then observe and decide how you want to sell.
Complete your Profile
Make sure your seller profile is complete. Make sure that the given information correctly shows your skills and make sure to describe the services you provide in detail.
22. How Much Fiverr Cost?
Making an account on Fiverr is totally free and this is a great feature of the website.
As a buyer, you will pay Fiverr upfront for the cost of the gig, and the administration fee.
And this fee depends on how much work you need. Fiverr charges $2 for gigs under $40 and 5% on gigs above $40.
23. Can you Trust Fiverr?
Fiverr is a great marketplace and it has very strict rules and regulations. At Fiverr you can start your work with full confidence, it does not have any type of cheating and fraud.
According to me, you can trust Fiverr services but you will have to be very careful and have to agree with their rules and must obey all the policies of Fiverr.
If you are not happy with the seller's work, you can request a refund.
I want to tell you that as far as Fiverr is concerned, I never faced any scam. If you are a seller, Fiverr takes 15 days to transfer the revenue of completed orders to your account.
For your clearance, honestly, I said that you can trust Fiverr and its services. Remember that Fiverr is the world's biggest marketplace for digital services.
If you are a freelancer then you should work on Fiverr, it will be a great experience!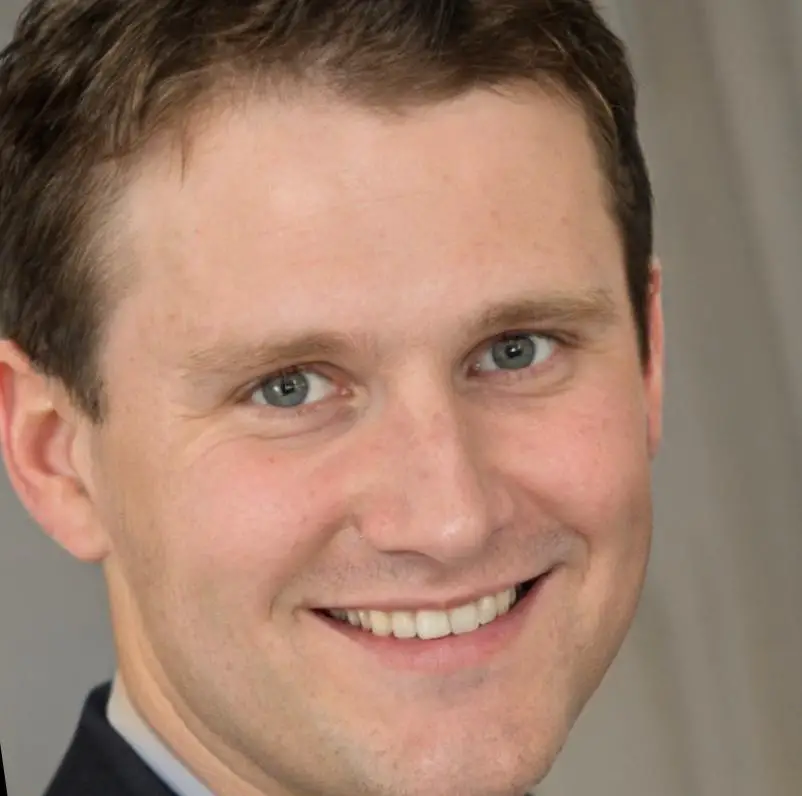 Authors: Jack John & Alexa Smith
Jack and Alexa have been working in the online earning space for 4 years and have interviewed multiple Upwork, Fiverr sellers to get the actual insights about these freelance platforms.
Chief Editor & SEO Auditor: Adila Z.