Are you looking for more clients on Fiverr and how to promote Fiverr gigs? This article is a complete guide on how to promote Fiverr gig.
What Is Fiverr Promotion BTW?
Fiver Is A Marketplace Where You Can Buy And Sell Your Services. Now Every Other Person Can Use Fiverr And Promote Their Work To Show Their Services To Potential Clients.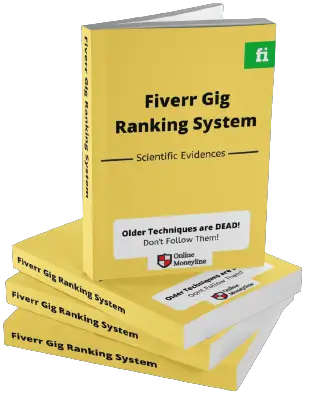 Gig Ranking Secrets NOT Available Anywhere Else!
Fiverr Gig Promotion Effectivity Table
| | |
| --- | --- |
| Fiverr Gig Promotion Method | Effectivity |
| Free Promotion | 2/10 |
| Fiverr Paid Promotion | 8/10 |
| Facebook Ads | 7/10 |
| Blog | 9/10 |
| Hiring Our Experts | 9/10 |
Fiverr Gig Promotion Effectivity Table
Outsource Your Work: Hire Freelancer For $1 Only
How To Promote Fiverr Gigs
To promote Fiverr gigs, there are two options available paid and free.
Free methods include promotion in social media groups and the paid method is an advertisement on social media, google, and different sites.
I believe that all of you know Fiverr.com.
You might have read a huge number of articles related to Fiverr gigs.
Remember that Fiverr is the largest marketplace for a huge number of freelancers.
Fiverr.com is a great platform for freelancers, in fact, working on Fiverr.com is convenient for many freelancers.
Above all! It's FREE 
These days when I looked back, I realized how important it is to promote Fiverr gig in order to increase sales, and in fact, after finding on the internet there is no proper guide available for sellers to help them increase their earnings from Fiverr.
Freelancers like this site because of its authentic place for earning online money.
And when your first gig does not receive a positive response, and you start getting upset.want to tell you the ways to promote Fiverr gig and I will be guiding you with a few tips that will help you promote your Fiverr gigs easily.
Right?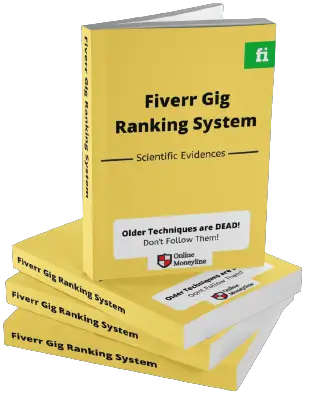 Gig Ranking Secrets NOT Available Anywhere Else!
Making a perfect gig is not an achievement, must you will have to do hard to make your gig a selected one.
In this way, only a perfect and well-skilled gig can maximize your sales.
On that ground, you need to be familiar with some of the best ways to promote your Fiverr gig.
I have to define two ways through which you can promote your Fiverr gigs.
Paid promotion
Free promotion
How To Do Free Fiverr Promotion/Free Fiverr Gig Promotion Ideas
1. Buyer Request
You need some orders to introduce yourself as a freelancer on Fiverr. It is the best method on "how to promote Fiverr gigs" for beginners.
These are the requests placed by strong buyers to all eligible sellers in the platform.
Sellers can make only 10 offers per day – choose your picks wisely. You should choose requests which are as detailed as possible.
BTW, we don't recommend going to buyer requests too often as buyer requests are not from high-paying clients. Rather consider our gig ranking blueprint on Fiverr.
2. Use The Right Keywords 
We cannot give importance to the use of the right keywords in the gig. And keyword usage in the title is beautiful and easy to manage. Promote your gig just for $1.
Fiverr gives you the opportunity to edit titles as many times as you want. But the URL is fixed once you created the gig.
Only one step to change the gig URL is by deleting an existing gig and making a new one.
This is a free way to promote your Fiverr gig.
Note: The addition of keywords is a small ranking factor on Fiverr. We proved it in our in-depth research in the following eBook.
Let me tell you a huge mistake that Fiverr sellers make while doing keyword research on Fiverr.
They use Keyword.io which (according to our research) while it is not a reliable tool.
Here is why!
We conducted a Google search for "Fiverr gig promotion" and this is what came out.
So, how a tool like this can be reliable?
See what it does for Fiverr keyword research! Don't even think to promote Fiverr gigs in unreliable ways! It'll backfire.
3. Creating Better Gig Images 
You need to rename images with gig-related keywords.
See the complete tutorial on creating Fiverr Gig Image/Thumbnail Size.
Freelancers don't care about the names they give to gig images, but the Fiverr algorithm does.
Use a keyword in every image you attach for the particular gig.
Also, you can use all of your keywords in just one image too. And it will prove as a positive factor for gig rankings.
À bid is the largest amount that you will pay with just one click on your gig. Gigs compete for location based on a variety of factors, including the bid, the chances of a click, and the chances of ordering.
Fiverr selected the best gigs and presented those gigs in the best locations.
With promoted gigs, you can push your gig to an important place in category pages and search results, increase visibility and get more orders.
À bid is the largest amount that you will pay with just one click on your gig. Gigs compete for location based on a variety of factors, including the bid, the chances of a click, and the chances of ordering.
4. How To Promotion Fiverr Gigs On YouTube
One another way to promote your Fiverr gig is through Youtube. And how this works is that you simply need to create a video related to your gig service and publish it on your Youtube channel with a catchy title and don't forget to put your gig link in the description.
Here is the perfect example of a seller promoting her gig on Fiverr.
See views!
These analytics show that the video has got a huge amount of attraction and obviously sales.
Start creating lessons on the topic which you're offering on Fiverr. If you offer WordPress skills on Fiverr, for example, create a WordPress class and educate it on Youtube.
Connect your Fiverr account to your YouTube channel and watch your business grow. This will allow you to earn money not just on Fiverr, and also on YouTube.
Using the comment sections of videos on youtube to advertise your Fiverr gigs is also a great way to do so. However, comment on videos that are related to your services, and avoid spamming.
5. Fiverr Gig Promotion Forums 
You can find similar forums related to your gig and you should promote your service there too.
There is a huge misconception on Fiverr gig promotion Forums. The shortest answer is that promote your Fiverr gig in the related forums like if you are a content writer then promote your gig in Blogger's forums.
We have collected some best Blogger forms for you.
6. SlideShare – How To Promotion Fiverr Gigs
It is an academic online platform. Mostly the slides are about notes, research papers, and other helpful materials for students.
On SlideShare, you can upload slides about gigs and services. You can also upload slides about gig promotion if you are an expert in this task.
7. Use Quora
Quora is an online platform where you can post your question regarding anything. Several users will respond to you immediately and suggest good ideas.
If you know about the Fiverr Gig promotion then you can also share your views on Quora and also you can post your Fiverr gig link. In this way, you will get a promotion for your gig.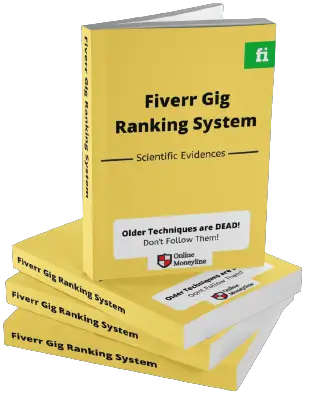 Gig Ranking Secrets NOT Available Anywhere Else!
8. Be Prompt
Always stay active on Fiverr and always value your time. Complete the order on time and be punctual.
Buyers consider sellers who respond immediately and do their work before the given time. Be conscious about order delivery and contact your clients.
9. How To Promotion Fiverr Gigs On Fiverr Forum
When it comes to supporting your Fiverr, the Fiverr forum is the greatest spot to go. The Fiverr Forum is where all the Fiverr community, comprising consumers, vendors, and the Fiverr staff, asks a question and current users respond.
This is how the Fiverr staff will recognize us and the overall gig ranking will increase.
10. Fill Your Details
Fill in your details, like experience, education, skills, abilities, contact info, and certification(if any). Accurate information about your gig can help you in Fiverr gig promotion.
Always fill in your details completely. If you give accurate details this will satisfy buyers and you will get more orders. Details about your age, country and education don't affect your gig promotion.
Fiverr Promoted Gigs/Advertise Gig On Fiverr
11. Steps To Use Fiverr Promoted Gigs Option
Fiverr provides an in-house promoted gigs option which is great to get more buyers and increase your revenue.
Here are the steps to get more exposure and orders on the Fiverr promoted gig option.
Fiverr does not allow every gig to get promoted inside its platform.
You can create gigs only when your gig matches some criteria.
Here is the image which tells what is the criteria to promote gigs on Fiverr.
It says additional metrics!
Well, they are some additional metrics that only Fiverr decides either your gig matches some criteria or not!
Here is how Fiverr promoted gigs look like!
You can see the title "Ad by [seller name]".
Did you notice one thing?
First, 3 gigs have less than 20 impressions which Fiverr says is the criteria to promote your gig on Fiverr.
But those gigs have less than 20 reviews!
Here Fiverr "Additional Metrics" come to play!
Let's move on..
Well if you want to know INSIDE SECRETS of Fiverr ranking then consider buying our Fiverr Gig Ranking System.
This is how your ad will look like.
Now, Fiverr has a simple way to promote your ad and it is not as sophisticated as Facebook ads or Google ads.
Happy to know 
Well, here is how it works!
The next step!
You have no option to promote your gig from your account till you see something like this!
When your gig matches the above criteria you will see this option. If you see GREAT; click and you will land on a page where you will be asked for set up.
Below is the dashboard of Fiverr promoted gigs opttion.
Fiverr Promoted Gigs Charges
You are charged when a buyer clicks on the gig – it does not matter either they buy or not!
Here is what Fiverr says!
How To Promote Fiverr Gig On Social Media
The social sharing of gigs is commercialized so much. Sharing your gig URL all across social media websites just does not work.
According to research, there are about 3.81 billion people who are using social media today.
Create an impressive profile on all social media platforms to attract clients as you have limited space for your introduction.
So, if you cannot find any work inside the search engine, then there are many other platforms where you can upgrade your gigs.
Fiverr does not count views, coming from non-members.
Views have no impact on gig rankings. 
Take a look!
12. Promote Fiverr Gig On Facebook
Such promotions in Facebook promotion groups never work as these groups have only sellers and your gig is not gonna see buyers!
Also, see the comments these are again some sellers who are just spamming around.
Facebook is a platform where you can find the client easily because there are many groups related to freelancing or online work.
So, join the groups on Facebook where you can easily drop your gigs and find the client according to your services.
The best way to promote your gigs is through hashtags.
Stay Away!
You should try multiple ways of social sharing methods. Try posting in Fiverr-related groups on Facebook or Twitter.
13. HOW TO PROMOTE FIVERR GIG ON TWITTER 
Twitter is also like any other social media platform. Post and share content on Twitter, this will help you to communicate with other users.
Do tweets and post informational quotes, videos, or info about your services. This will increase the audience.
But don't overload yourself, that will get you in trouble. Be humble and tweet gigs from time to time.
14. HOW TO PROMOTE FIVERR GIG ON LINKEDIN
LinkedIn is a professional medium where you can place your services. So, first, make a professional profile to show your services and then add related people or clients according to your profile.
Use Linkedin by writing articles on different topics about your services. Also, you can contact the client by messaging but in a gentle or friendly way, so your clients don't think that you are spam.
You can get hundreds of projects there and the plus point is that there is also a payment option in Linkedin or you can say that this is paid marketing.
15. HOW TO PROMOTE FIVERR GIG ON INSTAGRAM
On Instagram, you have two types of accounts: social or business. So if you want to promote your gigs, make a business account first and add the link of your Fiverr profile on that website.
Make your gig images with hashtags so whenever any client searches for a related service then the image or post you have posted will show up. Overall this is an easy but very effective way to increase Fiverr sales.
The best way to promote your Fiverr gig is, you can give a free promotion offer to your clients by including your delivered gigs as an Instagram post and give the links to buyers' accounts or websites if they want.
16. Promotion Through Friends
Your friends can share your gig with their audience to earn you earlier reviews to kick-start your career on Fiverr.
17. Cold Mailing
Start mailing your potential customers and you can use it with social media via cold pitch or through Free mail autoresponders!
18. SEO
SEO is crucial for every online platform. Learn it and promote your Fiverr gig to get the maximum buyers.
Fiverr Paid Promotion Method
Fiverr sellers quest things for increasing the rate of their Fiverr selling, therefore, they prefer doing paid promotions.
This step of promotion is for those freelancers who can bear the promotion expenses easily. In fact, the people who choose this way, usually do not find time to do so with free methods.
They hire gig experts to get their promotion done in this way.
A gig expert always knows about the ways of promotion. He knows how and where to advertise your services as a seller.
In this way, gig promotion experts manage the whole procedure of their Fiverr gig promotion.
Because it is depending on the ability of the expert to work on his assignment to get more orders.
A gig expert is professional and experienced in the field and is being paid for this job.
Now I want to tell you some important ways to promote Fiverr gigs.
Promotion of gigs is a new and unique way of promoting your business as a seller on Fiverr, giving you the opportunity to promote your gigs on Fiverr so that they appear in prime places in the marketplace.
Just pay normal fee only when buyers click on the gigs you have selected to promote.
For the promotion of gigs, you have to set a daily budget, set the bids and then the gigs compete in action.
So, Facebook ads, LinkedIn Ads, YouTube, and Instagram ads can work wonders. You can hire our experts to set this all for you. (from $20 per promotion setup). Kindly contact us for details.
19. Facebook Ads
Facebook is the most popular social networking site with 2.19 billion users. On Facebook, there are various opportunities to advertise your Fiverr services, but how? 
Add it to your timeline.
Share in gig-related Facebook groups.
Create a Facebook page to promote your gigs
You can look for organizations that are relevant to Fiverr
20. Blog
That's, the best way to boost your business. In order to promote Fiverr gig, you could easily develop portfolios on your blog.
Here is how to start a blog just for $10.
It also expands your portfolio by identifying your personality, which isn't restricted to just Fiverr gigs. You may link your Fiverr account to your blog as well. You must include the following items in your own blog:
What do you have to offer in the Gigs?
What are the benefits of hiring you?
Your pricing options
Ratings & Reviews from past
21. Hire Our Experts
Onlinemoneyline.com has been the authority site for Fiverr as it has covered each and every detail to help Fiverr sellers.
Our Fiverr Pro experts are working 24/7 to make your dreams come true.
Your Fiverr gig promotion to get more buyers is our sole responsibility.
Simply promoting your Fiverr gig through online platforms as well as social media sites will work but still, you need to hire a Fiverr Pro which we offer. (Charge Starts From $100) You can contact us (hello@onlinemoneyline.com) to get further info. 
22. Cold Mailing (Bonus Free Method)
Cold-emailing specific individuals who could it possibly be? They are Fiverr buyers fascinated by your services or are from your industry. Col mailing is amongst the most successful methods for selling on Fiverr.
II. What is Cold Mailing?
Briefly put, find specific mailing lists CEOs of individual companies, for example, might write an email aiming to convert the intended person into a client on Fiverr.
To make things simple, let us just take an instance.
Let us just pretend your business is concerning "Website Marketing," and to be more exact, SEO Fiverr promotion services offerings.
As a consequence, all website owners who want to enhance their search engine results and increase their traffic are your target clients visitors to their websites.
So now you understand who your target market is. You'll send emails to those individuals to see whether they're concerned about your business or gig.
Now let us see how we can throw out a large number of cold mails in mass.
We can accomplish this in a number of ways:
Go to https://www.gmass.co/ It's FREE
1- Merge extension for Gmail/Gsuite and Gmass Mail. (When you add an extension open Gmail it will give a notice to merge.
2. Start sending mails like we normally do
3- Create your own system for cold emailing.
To make situations easier for you as a newbie, you can begin by linking your Gmail account to Gmass, which will allow you to send large emails, timetables, records, and more…
With the support of Gmass, it will be similar to a tiny email marketing system.
As a result, when you're writing an email, you'll see something like this:
This is the easiest method.
Now I'd like to bring up an important topic.
When sending emails, it really is strongly recommended that you use a professional business email account rather than your free Gmail account, because this will make you look professional and trustworthy.
In my case, I have a service-specific email address:
For $5 per month, you may sign up for Gsuite from Google to acquire a business email. I strongly suggest you to do otherwise; it will give you a professional appearance.
G Suite is a software suite developed by Google. Full Cold Email Marketing System Step-by-Step Instructions
Let's move on to the second question: How do I receive emails?
We have three alternatives here as well:
1- Scraping data from the internet.
2- This is a manual search.
3- Using third-party applications such as snov and hunter.
Add to chrome
As a newbie, you can begin with digital scraping, which is free and will help testing easy. Here's a detailed explanation on how to scrape emails:
Source: Brafton.com
How to Collect, Scrape, and Validate Emails? 
The second technique is to manually scan the internet for websites and develop an email list by looking at the contact page.
Example
After you've completed this and gathered some emails, don't forget to validate them to confirm they're valid, which you can do for free with H-supertools' Free Email Validation service.
Great! As a result, this is the initial marketing approach.
By the way, keep reading to the end because I'll show you how to do this in action with a video lesson.
23. Experiment
Experimentation is the most effective way of learning and ut wors equally well when it comes to "how to promote Fiverr gigs".
How Do Promoted Gigs Work? 
Promote your best-performing gigs!
High-quality gigs, extra services, and top reviews have more chances of converting your visitors into actual orders.
Conclusion – How To Promote Fiverr Gigs
I think this article is a complete guide for the ways through which you can promote your Fiverr gigs easily. Use them and increase your sales and market your Fiverr gigs.
Fiverr.com is an awesome platform for starters as well as experienced freelancers. I suggest Fiverr for your services and in this way you could achieve progress in the field of freelancing.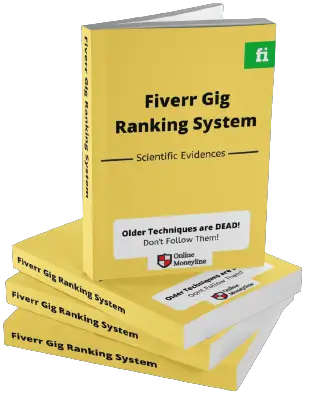 Gig Ranking Secrets NOT Available Anywhere Else!
And remember that if you are busy with other things, you must hire a gig expert.
At last, I want to know about your suggestions about my article. Have you learned Something new? 
If you find this piece of content helpful. I'll be waiting for your comments at the comment box.
Q. Your gigs cannot be promoted right now, we'll notify you as soon as this changes!
Ans: Your gig cannot be promoted right now because either you got your profile metrics down on Fiverr and your gigs don't match the criteria of the Fiverr promoted gig.
---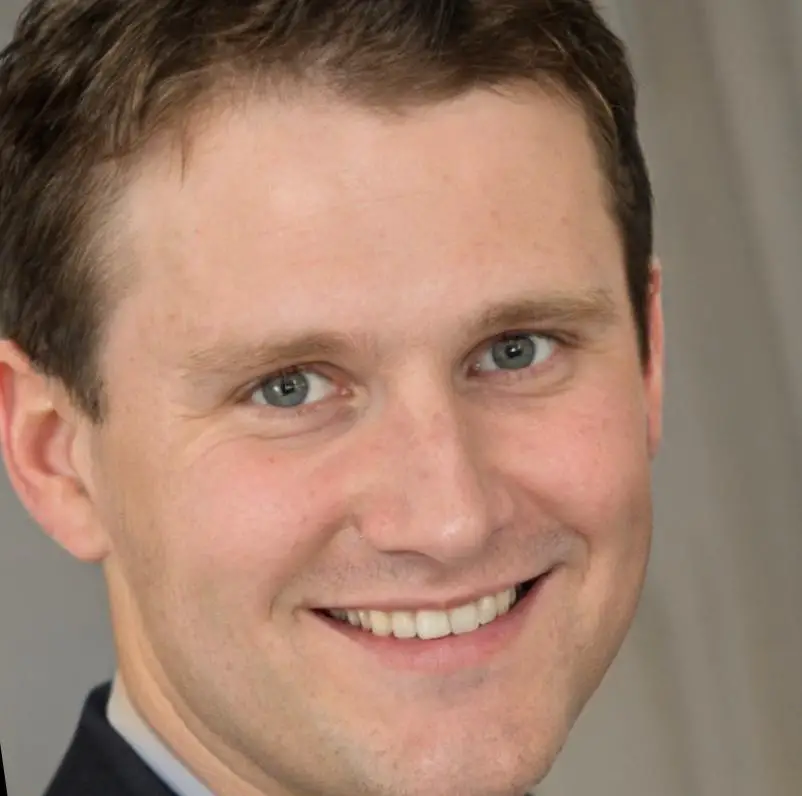 Authors: Jack John & Alexa Smith
Jack and Alexa have been working in the online earning space for 4 years and have interviewed multiple Upwork, Fiverr sellers to get the actual insights about these freelance platforms.
Chief Editor & SEO Auditor: Adila Z.