So, let us have a deeper look at Fiverr vs Upwork as a freelancer and Buyer.
I can start this article like Upwork came into being after the merger of oDesk and Elance in this year and then what the history of Fiverr is.
This is not the actual subject!
Right?
So, let's dive into the right thing for which you are here!
The world is switching to freelancing and it is one of the most favorite career paths of the young generation. There are a lot of platforms that provide ample opportunity to but here we are putting forward a detailed comparison which is – Fiverr Vs Upwork. Whether it is outsourcing or a dream to earn with the ease of home, these 2 websites have a sound place in the market.
This post will answer the following questions:
What's better Fiverr or Upwork?

What is the difference between Fiverr and Upwork?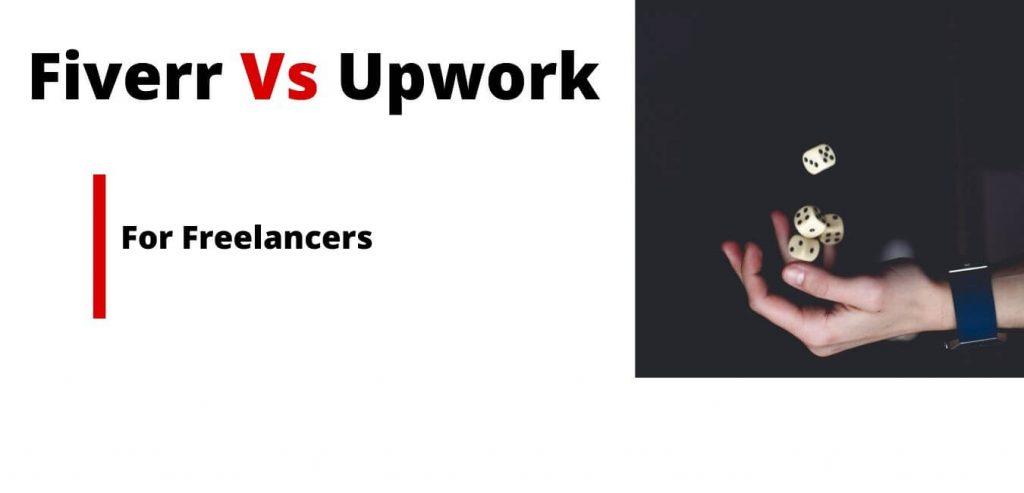 Fiverr or Upwork – A Freelancer Perspective
1. Getting started
The way of registration on both websites is almost the same. You need to create an account with your email id and official name.
Fiverr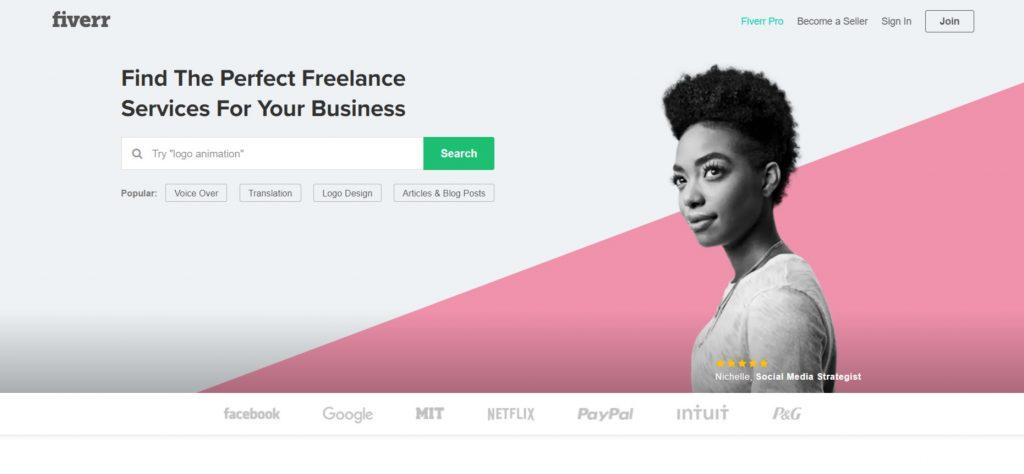 Fiverr is an open and welcoming marketplace where you can come and start working. There is no barrier to getting started. If you are a hardworking person then it would not take more than a day to set all your account and frame gigs.
Upwork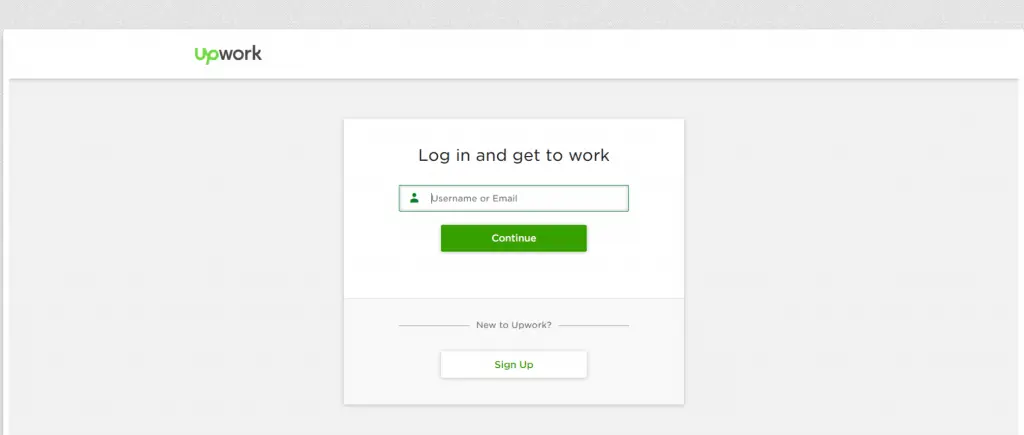 Sign in process is the same but there is a barrier especially for those who have a common skill set. A writer or a graphic designer cannot create an account with ease.
You need to create an account and make the initial setups. Complete all the blocks and requirements and then submit your profile for approval.
Best of luck!
Now, it is all about the skills which Upwork needs. This is the biggest factor that there are a lot of sellers on Fiverr as compared to Upwork.
Upwork is the top-rated website for writers. If you are a writer and want to know the top 25 websites to earn more then Read this Article with Pros and Cons.
2. Payment safety
Fiverr & Upwork: Same Payment Safety Dynamics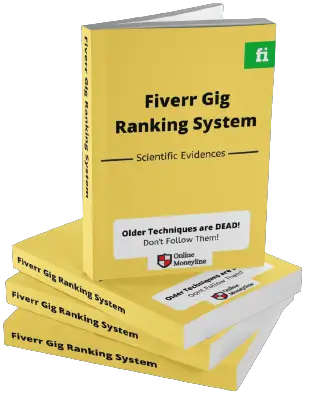 Unbelievable 30% OFF & 100% Money-Back Guarantee!! Till June 30th, 2023
Fiverr and Upwork are safe places to pay to the sellers. If you have followed the whole process of project management then you will actually get paid.
However, if you have made personal contact with the buyer and all your transactions happened outside the domain of the website then it is pretty sure that you will get banned and of course, you will not get paid.
Recommended: Best Websites for Writers
3. Earning potential
It is a tricky area as the earning potential of both websites is the same if you have a passion to work. However, in terms of commercial worth of earning Upwork takes a lead.
Fiverr
Most (if not all) of the buyers come on Fiverr to buy the cheapest services in the town. So, do not think that the Fiverr buyer would have a big pocket to make your living.
However, some of them may come without getting into proper pricing and you can earn more from them.
This actually happens once in a blue moon!
Fiverr buyer is well informed and they know that at what price they can purchase the best service.
Recommended: Tips to Increase Fiverr Impressions
Upwork
There are a lot of buyers on Upwork who come just to buy and then resell. They will definitely make informed decisions as it is their business.
However, there are some buyers (but more than Fiverr) who come to make purchases for their own work and they are not resellers.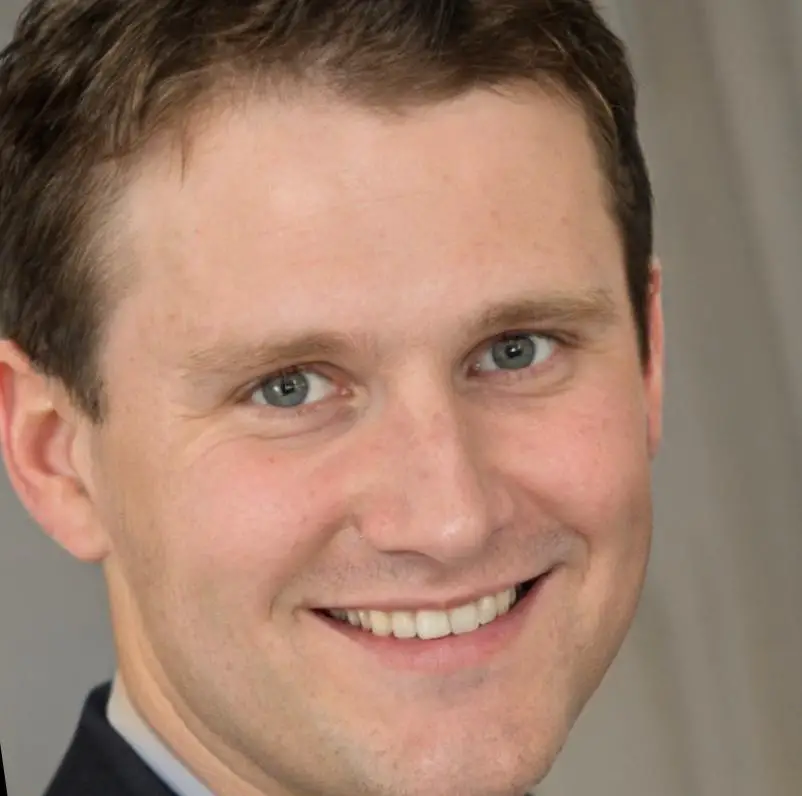 Authors: Jack John & Alexa Smith
Jack and Alexa have been working in the online earning space for 4 years and have interviewed multiple Upwork, Fiverr sellers to get the actual insights about these freelance platforms.
Chief Editor & SEO Auditor: Adila Z.
Bingo!
This is where you need to make an informed decision. They will pay higher as they do not know how the market is going.
So, yeah in terms of Upwork vs. Fiverr, Upwork can give you a better and relaxed life with (of course) more earning.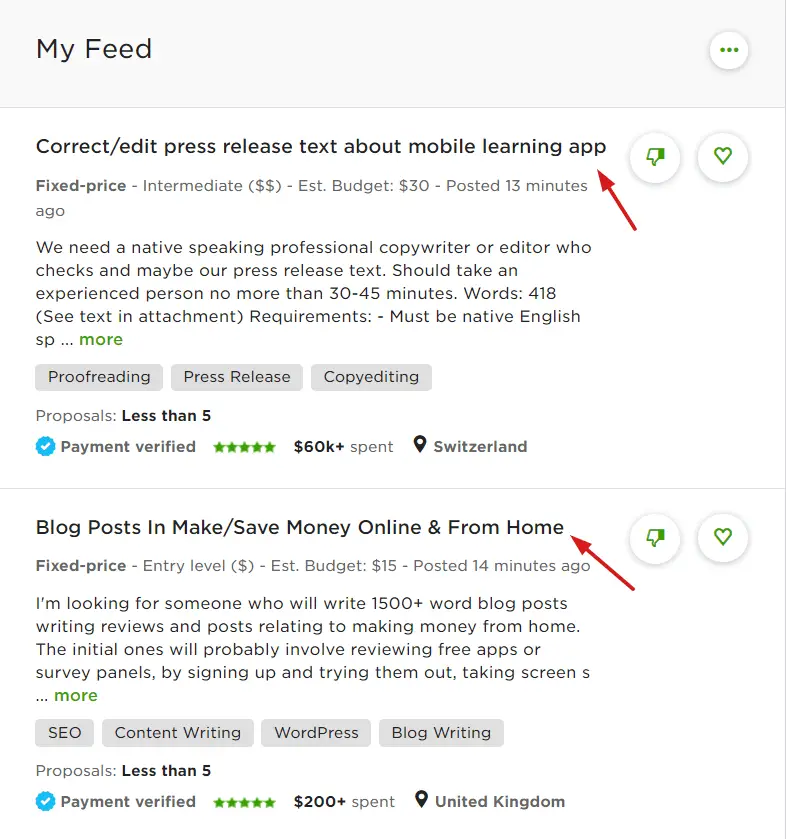 4. Ease to get employers
It is difficult at any platform but to get a buyer at Upwork is a hard nut to crack.
Here is why!
Fiverr
The ability to work at an affordable price is your strength while working at Fiverr and getting new customers. So, when you make some compromises then definitely it makes your services attractive for the buyers.
Although there is stiff competition most of the projects fall in the lap of those who deliver a perfect combination of quality and affordability.
Furthermore, if you are a seller having some Level (1 or 2) then there is more possibility of getting buyers.
Read about 35 Low Competition Gigs On Fiverr!
Being a new seller, you will feel like living in a ghost town where there is none to make purchases from you. Neither you will see a list of jobs in the "Buyer Request" Tab.
Upwork
Do not take it easy!
It is easier to get jobs if you have a list of reviews and there are a lot of stars on your profile. Otherwise, being a new seller on Upwork, you will be ignored over and over again.
Remember, this is the world of competition where every person wants to compete with those who are delivering the same services. So, keep patience and wait to get some reviews before enjoying a lot of buyers in the pipeline.
5. Payment withdrawal
Fiverr
It is simple!
In the context of payment withdrawal, what serves the best? Fiverr or Upwork?
The answer is Upwork again!
So, Upwork took the points in Fiverr vs Upwork here.
Cheers!
Upwork
Upwork takes only 5 days (is it really only?) to pour money into your pocket while Fiverr takes ages (14 Days).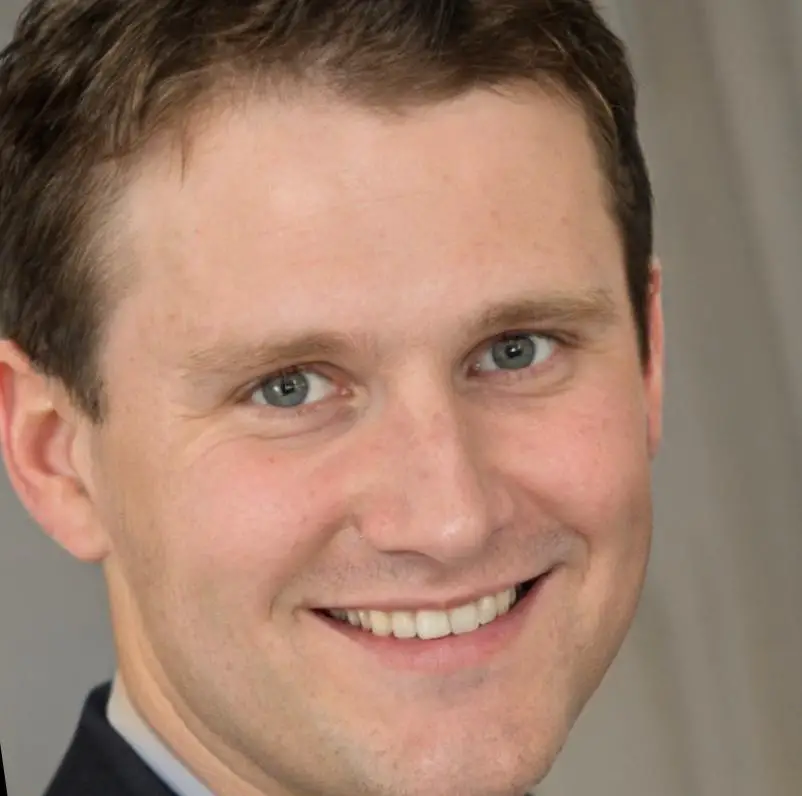 Authors: Jack John & Alexa Smith
Jack and Alexa have been working in the online earning space for 4 years and have interviewed multiple Upwork, Fiverr sellers to get the actual insights about these freelance platforms.
Chief Editor & SEO Auditor: Adila Z.
If you want to earn online without any experience then the Following Article is a must-read!
6. Minimum set limit
We are talking about the payment withdrawal limit.
Fiverr
For Fiverr it is $5; it means you cannot withdraw unless you have $5 in your account.
Not a big deal!
Recommended: 45 Mistakes on Fiverr with Solutions
Upwork
No minimum withdrawal limit!
You can withdraw any amount provided you have an Upwork processing fee in your account which is $1 in most cases.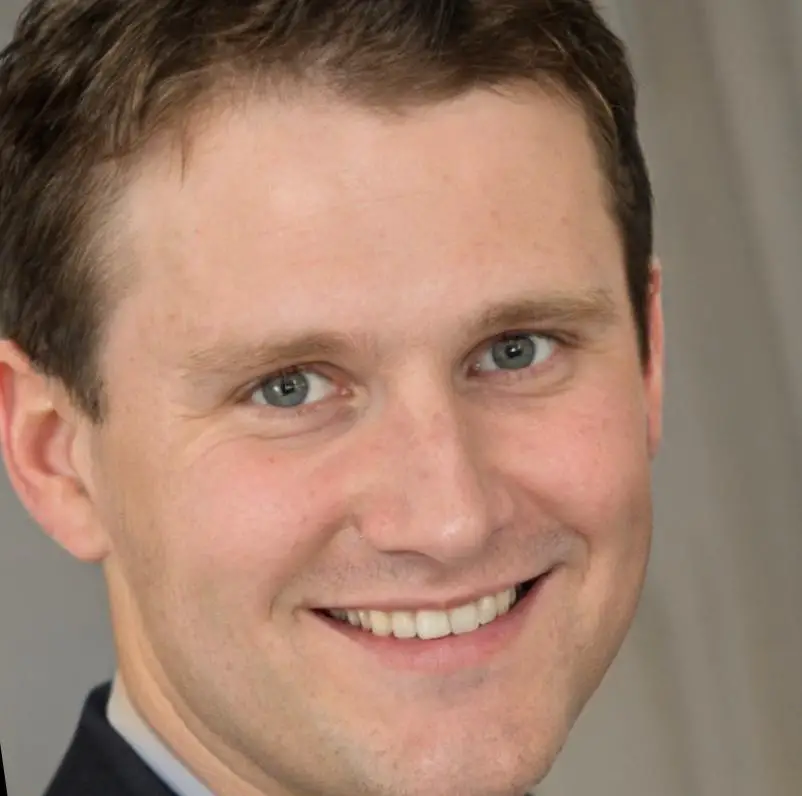 Authors: Jack John & Alexa Smith
Jack and Alexa have been working in the online earning space for 4 years and have interviewed multiple Upwork, Fiverr sellers to get the actual insights about these freelance platforms.
Chief Editor & SEO Auditor: Adila Z.
7. Buyer retention
It depends on the delivery of services but while coming to competition between Fiverr and Upwork, Upwork is a better place to retain buyers.
Fiverr
Buyers keep on moving here and there to look for the most affordable option available. If you are not the perfect fit and the buyer thinks that he or she is not getting the best return of the investment then they will bounce.
Never forget that Fiverr has a lot of workers who get ready to work only for peanuts. On the other hand, most of the clients on Fiverr come only for a couple of projects; do not think that they will be back. So, in terms of buyer retention Fiverr is a bit down.
Upwork
Your client will be comparatively more professional at Upwork vs. Fiverr. They will contact you to take their business to the next level and wound not hesitate to buy from you for the second time if you are the perfect fit for the job.
Moreover, they try to create a good buyer profile so they will be nicer as compared to those on Fiverr. So, in Fiverr Vs Upwork, Upwork is leading here.
8. Level System
No Surprises!
Both the marketplaces have a different level system but here Fiverr wins the battle.
Here is how!
Fiverr
There are 4 levels of Fiverr as compared to Upwork:
New Seller
Level 1
Level 2
Pro Seller
It makes a client easier to get the perfect match for the job.
Moreover, sellers have a clear idea of how to get to the next level. There is a complete detail of the Level up system in your Fiverr profile.
You might also like Freelancer Vs Upwork: Detailed Comparison
Upwork
I must say this is probably the only place where Upwork is far more behind than Fiverr.
There is a confusing algorithm that suggests the Job Success Score (JSS) on Upwork. Most of the sellers remain confused about what exactly it is. It is basically an internal system of the website which looks into different parameters and decides it.
We are still digging deeper to know this zigzag algorithm of JSS.
It's painful!
Here, Fiverr takes an extra edge in terms of Fiverr vs Upwork.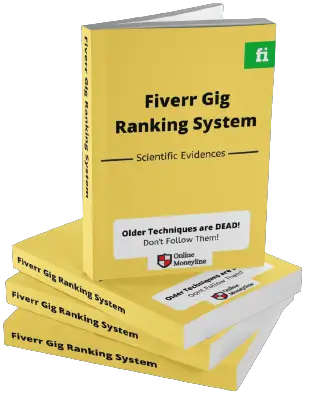 Unbelievable 30% OFF & 100% Money-Back Guarantee!! Till June 30th, 2023
9. Dispute with buyer Fiverr Vs Upwork
Fiverr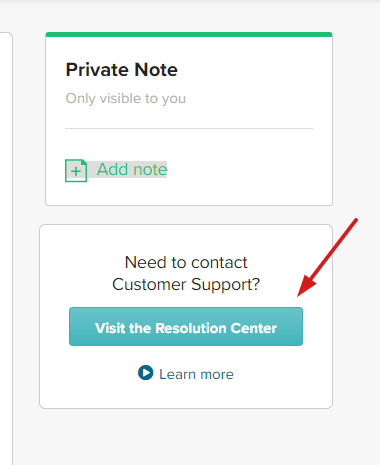 Recommended: 73 Ways to Earn Online without Experience Without Skills
Got a dispute with a buyer on Fiverr?
Start compiling your account as your account is at a stack now.
Anything can happen!
After our own experience and reading and knowing reviews of a lot of sellers, we can actually say that Fiverr supports buyers most of the time (you may have different opinions as it depends on personal experience).
Fiverr can pull money back even from the completed order (within those 14 days when you wait for your earning to come in).
Upwork
Upwork people are pretty better in this regard. The website provides a mediator and they decide after listening to your views. If you are right in your claims then you will get paid otherwise the client wins the battle.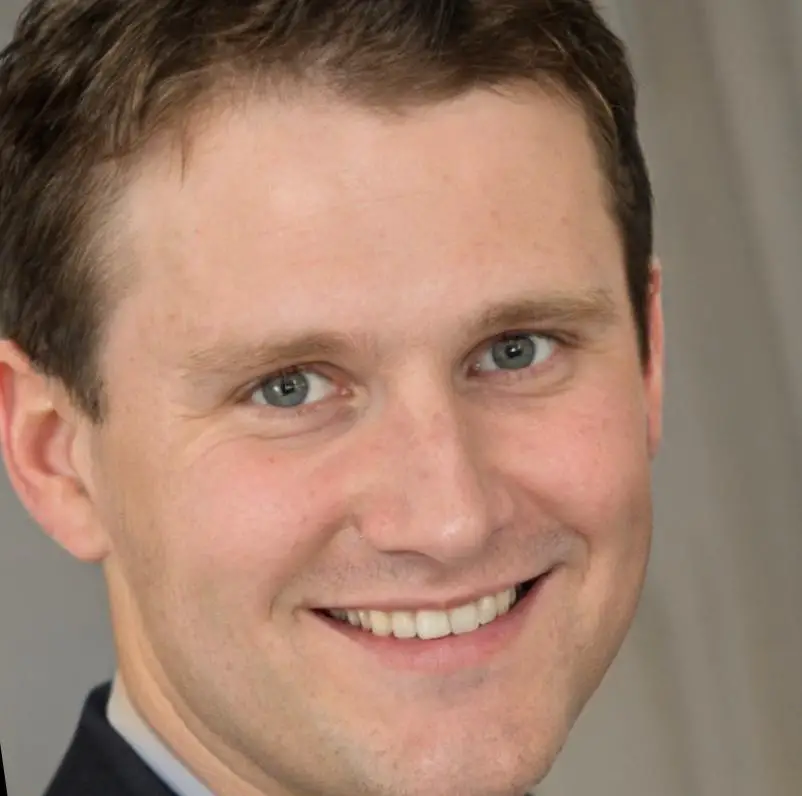 Authors: Jack John & Alexa Smith
Jack and Alexa have been working in the online earning space for 4 years and have interviewed multiple Upwork, Fiverr sellers to get the actual insights about these freelance platforms.
Chief Editor & SEO Auditor: Adila Z.
10. Negative review
Fiverr
Do not think that Fiverr will change the negative reviews even if the buyer has placed them as an error. (Fiverr says there are some cases when we change the negative reviews but we still could not find those "some cases".)
Searching!
Anyways, try your best to make the buyer satisfied otherwise better to refund in order to make your profile safe.
Something is better than nothing!
Upwork
Here is a piece of good news!
Upwork knows that negative feedbacks are a part of work and it can spoil the whole profile. So, they have a feedback removal policy.
As a top-rated freelancer on Upwork, you can remove negative feedback. However, you have the right to do this only once in 90 days and the other thing is that you must have completed 10 separate orders as well.
11. Commission Fiverr Vs Upwork
Fiverr Commission
20% after the completion of the order (Some websites take commission ever before the completion of the order – I am looking at you freelance.com).
Recommended: 12 Low Competition Keywords For Fiverr | INSTANT Success
Upwork Commission
20% commission after the completion of an order. A win-win situation and both won the toss! Woah!
(Do not ignore the membership fee of both the sites in Fiverr vs Upwork.) Update: Upwork has canceled the free membership plan and now you have to purchase contacts (bids) at a higher price.
12. Membership
The membership fee is the most threatening thing for beginners in the field of freelancing. Let's see what is the status of Upwork and Fiverr.
Fiverr
No membership fee
Upwork
They recently made the rules strict and make membership rules expensive. Small sellers are finding a lot of difficulty in keeping their heads above the water.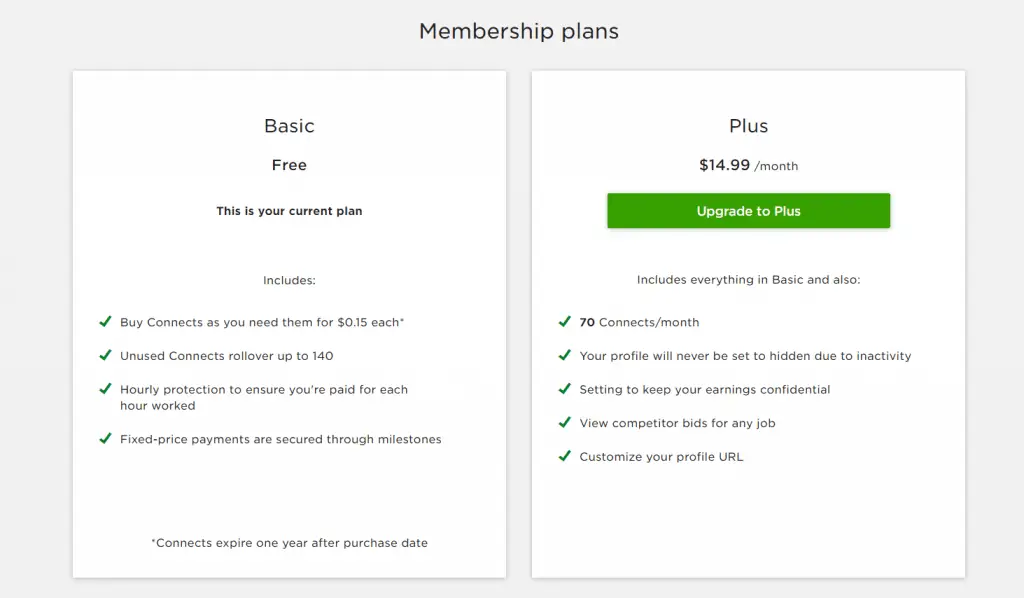 13. Job availability
Job availability Fiverr
Fiverr is a big market due to its being affordable for everyone.
I think $5 is affordable for almost everyone to buy a service. Right?
So, there is an availability of more jobs in Fiverr. It is famous among start-ups and resellers.
Job availability Upwork
Although there may be fewer jobs on Upwork the quality of the job is better here. So, I will rate Upwork as a winner.
14. Community activity
Community activity Fiverr
The Fiverr community is more active and you can find the answers to most of the questions here. Whenever you type a question about Fiverr, you will get the first link from the Fiverr community in most cases.
Community activity Upwork
Upwork community is not that much active as that of Fiverr. So, it is a bit difficult to find questions and answer platforms for Upwork but there are a lot of other platforms where you can find the answers.
15. Upwork Plus Accounts vs Fiverr Pro
Those who want more out of their Upwork or Fiverr accounts should consider changing to Upwork Plus or Fiverr Pro.
Fiverr
Fiverr Pro operates uniquely. As both a Pro, your gigs will indeed be listed as being such, allowing you to charge more and attract larger clients. This site has a distinct "Pro area" that only displays top pros and excludes gimmicky gigs.
Pros also have access to extra features like seller requests. These connect back to client jobs in some kind of a similar fashion to Upwork's main concept.
It really is free to become a Fiverr Pro, and you must first fill out a form that consists of questions about your experience, skills, and past work.
Upwork
You'll get 80 monthly Connects with only an Upwork Plus participation, compared to 10 with a regular membership. A proposed solution can charge and over 1 Connect. Additional advantages include improved reporting, a customized URL, and the option to view competitor bids, among others. The cost of a Plus membership is $14.99 per month.
16. Upwork vs. Fiverr: What Are the Main Benefits?
We've covered a lot of territories, now we will go through the top benefits of each platform to help you decide if Fiverr or Upwork is better for your needs.
Benefits of Using Fiverr
It's simple to get started right away; no approval is required
Total command over the project's scope of work
Clients seek you out
There are certificate programs available
Free advertisements for your services
Clients are made to leave recommendations
For easier bidding, we provide 10 free proposals every day
Phone app for freelancers on the go that is easy to use
Benefits of Using Upwork
There are many options for getting hired
Larger projects and long-term partnerships are favored
Talent Specialists will assist freelancers in finding work more quickly
Protection is available on an hourly or fixed-price basis
Faster withdrawal of earnings
Option to become a member for further perks
Clients of higher caliber
Costs for freelancers in high-paying areas are lower
17. Fiverr Vs Upwork: Common Complaints
Let's look at some common criticisms, but on the other hand because you can obtain a full picture.
Complaints about Fiverr
Payment withdrawal takes longer
Everyone pays a high commission cost
There will be no hourly projects
The project's maximum budget is $10,000
Scams and spam abound
For freelancers, there is a lack of customer service
Low rates due to fierce competition
Complaints about Upwork
High levels of competition; it's hard to get started and establish a reputation
There are just a few free Connects available to use
Fees for lower-income earners are higher
For freelancers, customer service isn't always dependable
Spam and phishing scams abound
18. Ideal Candidate
Now, let's see who is ideal candidate for Fiverr and Upwork.
Who is the ideal candidate for Fiverr?
When comparing Upwork and Fiverr, it's clear that they're both geared toward different types of freelancers. Fiverr, on the other hand, has a reputation because of being especially well-suited to these fields.
1. Illustrators and logo designers
Fiverr makes it simple for designers and artists to communicate. You can provide a client with a question in which you can inquire as many queries and provide as many details as needed to accomplish a project.
For example, when a designer is tasked with creating a logo, you might inquire about the name that the client wants to be included in the design, even if they have any phrases, the colors they prefer, the emotions they would like the design to elicit, their target demographic, and so on.
2. Writers
No matter what stage of writing you specialize in, Fiverr allows you to choose your own price and allows buyers to improve their orders. You can specify different charges depending here on the word limit or duration. You can include a few queries, just the same as designers, to have a better grasp of buyer demands.
3. Voice-Over actors
Because Fiverr's Gigs are restricted, Voice-Over projects are appropriate for the marketplace. You receive the client's script & deliver it. It's that easy! You are really not forced to spend additional time inquiring about irrelevant details.
Who is the best candidate for Upwork?
While comparing Upwork and Fiverr, it's clear that those are capable of providing tasks to people in a variety of fields. If we're on the subject of Upwork's legitimacy, let's take a look at who they're perfect for:
1 .Writers
Because writers may bid on jobs, people know precisely what kind of work they're bidding on. During the interview session, they have a clearer understanding of their expectations of them. This aids them in closing the business.
2. Developers of mobile and web applications
Without the need for doubt, this was among the most obvious differences between Upwork and Fiverr. Upwork's hourly billing functionality allows programmers to charge by the hour rather than by the task. This ensures that they get compensated for just about any additional labor and hours invested to complete the job.
3. Customer Service Representatives and Sales Representatives
Agents in service and marketing have the option of charging by the hour. Effective communication is discouraged by Upwork, however, it is not prohibited here on the platform. Agents & clients will be able to train & interact more effectively as a result of this.
4. Bitcoin Experts
Bitcoin experts may find a variety of tasks on Upwork, ranging from writing through blockchain development. You now have the option of pursuing the client's exact requirements and bidding appropriately. You may ask the clients questions during the interview step to determine that however much time will be necessary but not if the project is worthy of your attention.
19. Customer service Fiverr Vs Upwork
Customer service Fiverr
It does not provide live support and the quality of ticket support is also not of very good quality. (In our experience) they keep on scratching the surface without going into detail. If you are lucky then you will get some good representatives.
Customer service Upwork
You get live support which is quick and listens to you with open ears. So, do not worry if you found some problem at Upwork; their friendly staff will always be there to help you.
Want to rank your gigs higher on Fiverr? Read 9 Fiverr Gig SEO Tips | How To Rank Fiverr Gig On 1st Page
20. Account Blockage
Account Blockage Fiverr
In most of the reported resources, we have found that Fiverr blocks account without a solid reason even. We think that some reasons which Fiverr gives to block some account are ignorable and should be treated with a mild policy.
Account Blockage Upwork
Account deactivation is an issue here as well but the policy is not that strict. Again, it depends on personal experiences. However, both the sites have their terms and conditions which are good to read and understand.
Final Verdict: Fiverr VS Upwork For Freelancer
Upwork is for intermediate to advance level freelancers.
Fiverr is for beginners to intermediate-level freelancers.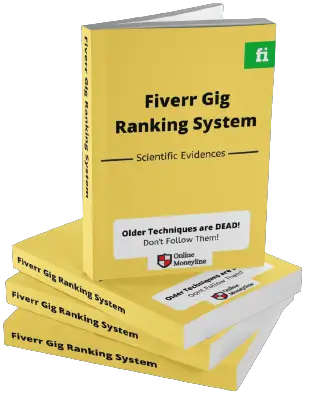 Unbelievable 30% OFF & 100% Money-Back Guarantee!! Till June 30th, 2023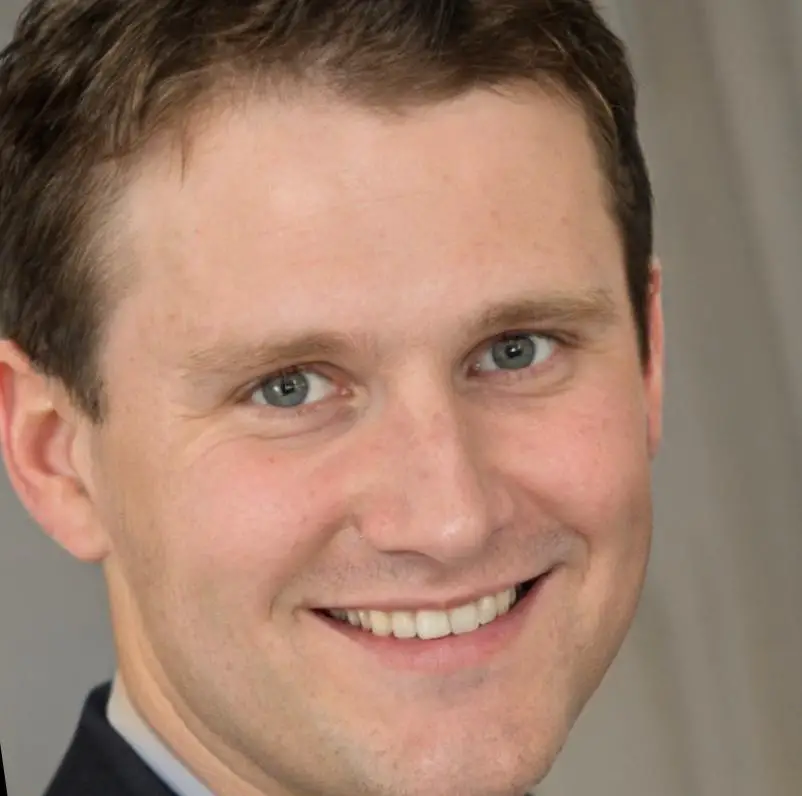 Authors: Jack John & Alexa Smith
Jack and Alexa have been working in the online earning space for 4 years and have interviewed multiple Upwork, Fiverr sellers to get the actual insights about these freelance platforms.
Chief Editor & SEO Auditor: Adila Z.