25 Best Freelance Writing Websites
Honestly speaking, I searched for the best freelance websites for writers for 1 complete year and could not find anything interesting and motivational. Then, I found that the keyword I was using was the wrong one. Instead of Best Freelance Writing Websites, I used writer online earning sites. I was looking at laptop like it stole my house, my car, and my favorite "to-be" pet. I wasted a lot of time on it.
It is difficult to navigate the best freelance writing websites as there is a huge line of writer freelance sites that attract both writers and buyers. You can find freelance content writing jobs on these websites.
After thorough research that stretched to one year, I found some reliable and mainstream freelance writer websites where you can earn from home with copywriting.
Before moving forward, I want to explain what is freelance writing. It is not as simple as it seems to be.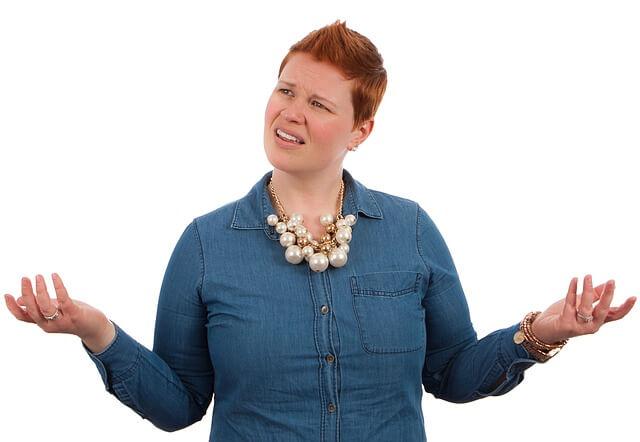 Table of Contents:
Freelance Writing Earning Statistics
Upwork (Pros and Cons)
iWriter (Pros and Cons)
ProBlogger (Pros and Cons)
FlexJobs (Pros and Cons)
JournalismJobs (Pros and Cons)
Freelancer (Pros and Cons)
Guru (Pros and Cons)
Fiverr (Pros and Cons)
SimplyHired (Pros and Cons)
TextBroker (Pros and Cons)
Cragslist
The Writer Finder
Freelance Writing Jobs
Constant Content
Freelance Writing
Genuine Jobs
Freelance
Online Writing Jobs
RedGage
College Recruiter
College Writer
Writer Bay
Writer Access
Media Bristo
LinkedIn Jobs
Medium
If you are a person who gets up early in the morning, wears you formal and uncomfortable dress and takes breakfast in a rush, then hold on. I have great news for you.
"Leave Your 9 to 5 Job"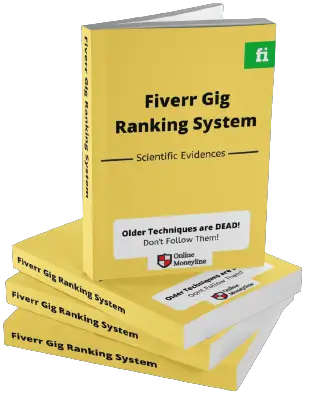 Unbelievable 30% OFF & 100% Money-Back Guarantee!! Till June 30th, 2023
Here is why!
Freelance writing is all about writing from home with the ease of your pet sitting beside you. You can make money writing articles just like I do. This is the simplest and the shortest definition of "what is freelance writing".
See some statistics here.
Now comes the second stage!
Where are the buyers?
Well, buyers do not come to us through GPS. I wish it can happen but the fact is that we have to join some writer freelance websites. I made the work easy for you. Grab your best freelance writing websites list down below with their description. I have added a considerably long list of Best Freelance Writing Websites where you can start working today.
Frealance Writing Earning Statistics
Take a look at writer's earning per article.
Here is another infographic from venngage which shows earning most writers make per article.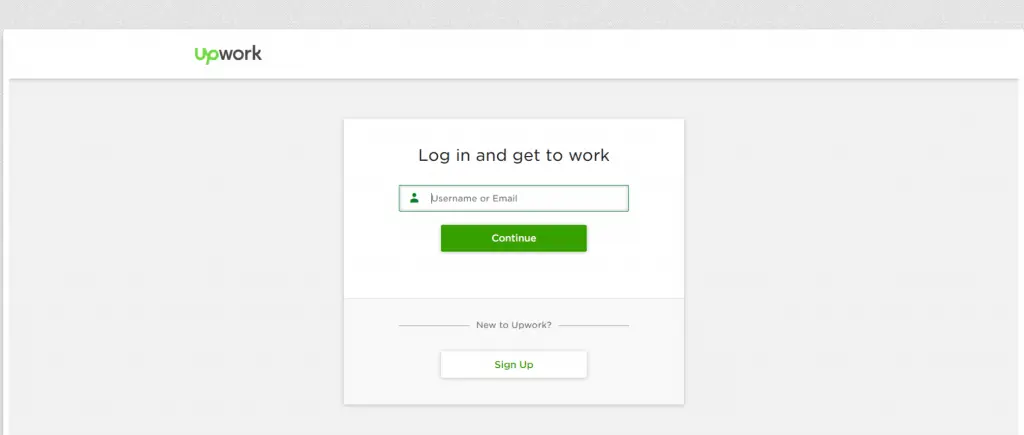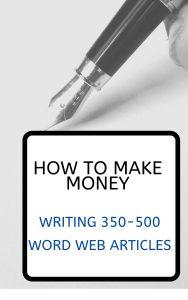 Recommended: Fiverr VS. Upwork
Recommended: Freelancer.com VS UpWork
Earlier, it was recognized as Odesk. Upwork is the name of a platform, which is providing writing services for all different types of jobs. Additionally, you will find developers, researchers, freelance writing, information security, marketers, and web designing services here. Moreover, freelance content writing is in demand these days on Upwork.
You can find associated services for all different terms of interest at Upwork. However, you will need to mention your payment rate in your job proposal along with your capabilities, which will motivate the buyer to hire you for the job.
The buyer will go through the bids and proposals; he could hire you with or without an interview. The projects are usually for different levels and you can bid at your comfort level. The levels could be the entry-level, intermediate, and expert levels.
Different freelancers beginning their work at Upwork might find it difficult to earn because of the existing bidding system. However, you can display your capabilities through Linkedin. There are different expert skills available for freelancers. Moreover, signing up for Upwork is free.
Updated 14 Jan 2020: Upwork has removed tests from their website and they are no longer available to display your level of skills. They say that answers to the questions which were added in the tests were available online.
We say Upwork is one of the Best Freelance Writing Websites as you can get comparatively more clients here.
I say it one of the best freelance writing websites due to different reasons:
Upwork Reviews (Pros and Cons)
Pros:
Big Buyer Pool
Swift Withdrawals
Quality Buyers
Full Buyer Detail Display
Great Ease of Use
User-friendly Interface
Mobile Application
Responsive Website
Comparatively Better Sellers' Pool
Reliable
Safe Financial Transactions
Value of Money
Cons:
High Commissions
Blocking Freelance Profiles
 No Free Plan Available Now
 Confusing Statistics for Seller's Order Completion Rate
High Competition for Beginners
Problem in Profile Approval
Conclusion
We recommend Upwork only for advanced Writers as beginners cannot survive in a big market. If you are a starter, you will have to face stiff competition and also there is a huge commission both of completion of orders and in terms of buying credits.
Upwork works the best if you focus on moderate projects and have the patience to wait for the right client. There are a lot of jobs related to freelancing content writing. Most of the clients come with smaller pockets but as compared to the other freelancing sites, the client pool is better.
As a freelance writer, you will have to compete with sellers from India, Pakistan, and other South Asian countries. They offer their services at a Surprisingly cheaper price.
Your account will take a long time till its approval as a freelance writer. So, you will face a lot of problems at this site as a freelance content writer along with enjoying a list of benefits.
Recommended Post: 71 Jobs without Experience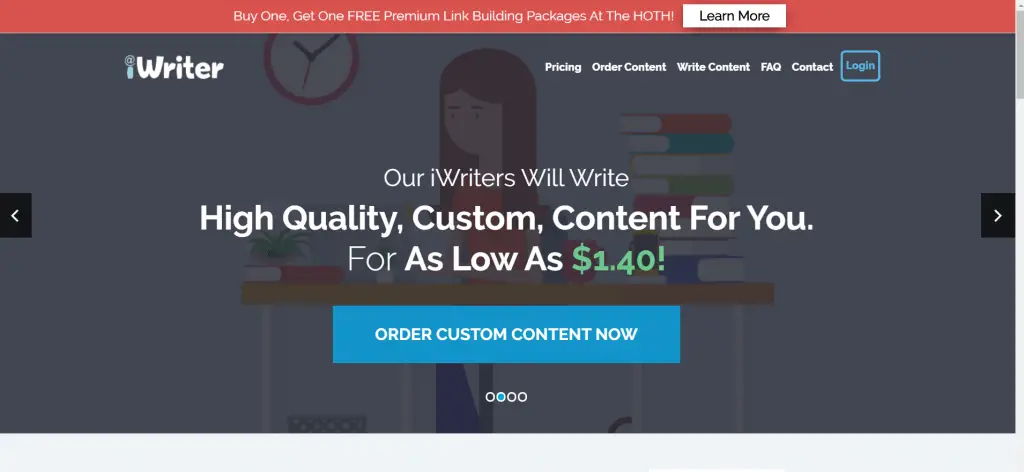 iWriter is the best platform to find online writing jobs during the initiation of your work. You can simply sign up and you will be given a small test to pass, once you have completed the test, you can choose different articles and start working on them. However, there is a rating system on iWriter.
In the list of the best websites for writers, you might not have listened to it as one of the top-ranking sites but it has a lot of potentials to explore. Most of the beginners avoid working on it as standard workers so you will face a bit less competition as a new writer here. Freelancing content writing has a lot of potentials but the amount of competition is also huge.
iWriter gave a start to a lot of freelance writers and has also been listed among Best Freelance Writing Websites.
If you are working as an Elite plus writer, then you can earn more than a standard writer, which is the initial state of your work. Moreover, high-quality work will enhance your ratings. This will develop your earning capability. You could get individual projects from your buyers. Signing up and joining the site is completely free.
iWriter Reviews (Pros and Cons)
 Pros of iWriter
Start working right away
Payment guarantee
Request a tip
Focused buyers
Details instructions
Real time working experience
Multiple topics to choose from
You can pay to go to the next level
Less competition among the writers of higher levels
You can communicate with the client
Cons of iWriter
Less work at the start
A high level of patience is needed to go to the next level for free
Heavy fee to skip the Standard Level
Recently introduced fast track program is not for beginners due to heavy fee
Rejection of the article without any good reason
Cannot type on word doc. and paste in iWriter writing box
Conclusion
Overall, iWriter is not a site for those who want to make money fast as you will lose hope after joining it due to lack of work and its availability. There are a lot of buyers who mention some specific writer to do their work.
If you can make some investment to go to the next level then the stage is yours!
This platform is mainly for bloggers and also one of the Best Freelance Writing Websites (as its name indicated). You can write about anything on this platform. There are different employers, who are looking to hire people that can write on a variety of topics. You can search for different types of jobs here, and you can send the application to your preferred and more likable job. If you want to focus on freelancing content writing, then it is better to give it a try.
It is one of the lesser know websites of writers but you can give it a try for its being focused on blog posts and targeting the blogging market. 
You do not have to pay for any membership at BloggingPro. You can directly connect and deal with employers. However, you will need to be careful in determining the authenticity of the employer, as you might encounter some scammers on the site. I recommend verifying and investigating the employer before submitting the job application.
 The site contains a job board, which connects the blogger with their potential freelancer. However, the jobs are not screened or monitored; therefore, do some research to check the authenticity of your customers. You do not need to sign up and create a profile with the site.
You can simply look for your preferred job according to your skills and apply it. There is another important feature of this site, which could be utilized by bloggers to enhance the quality of their blogs. Besides, you can communicate and share your experience to enhance the medium of your blog. This is the best platform with all the cool features for your blogs.
ProBlogger Reviews (Pros and Cons)
Pros of ProBlogger
No hidden tricks form the administration
No subscription fee
 No Catches
Helpful website for freelance writers
Full guideline is available
Tips on how to apply and how to conduct a job till its completion
 Best for Bloggers and Affiliates
 Variety of jobs
Comparatively mature client-base
Real jobs
Cons of ProBlogger
Most of the jobs are of intermediate level
 Previous writing experience in needed
 Stiff competition
  Here is a screenshot of Problogger reviews form one of the sites.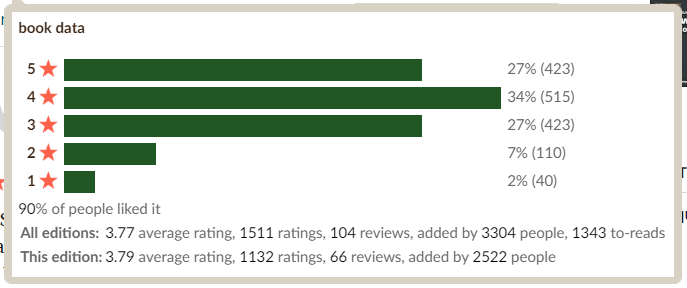 4. Flexjobs
The significant goal of Flexjobs is to provide you with a compliant job. There are approximately 55 different job categories available at the site, which could be chosen as part-time or full-time depending on entry and executive level for the candidate. Freelancing content writing jobs are also available but they are fewer. In spite of that fact this platform has been said to be one of the Best Freelance Writing Websites.
The jobs are monitored to check the authenticity and getting rid of scams, which is a highly valuable characteristic of the site. However, you will need to get a monthly, quarterly, or yearly subscription for joining the site. You need to be an active subscribed member to check the job listing of the site.
Flexjobs Reviews (Pros and Cons)
Pros
A legitimate job posting site
A variety of buyers
Good writer's pool
Not as much saturated as the other freelance sites for writers
Good UX and UI
User-friendly interface
Fast hiring for newcomers
Cons
Complaints with customer service
Some workers faced technical errors but most of the times the website works smoothly
Some of the job postings are not remote (this is a problem of all the freelance writer websites)
Inaccuracies in the search engine of the website
Paid Subscription
Conclusion
FlexJobs has positives and negatives just like the other best freelance writing websites but we recommend using it when you already have some experience. The paid plans will not let you come in as a beginner and off course with an empty pocket.
Here is a screenshot of the reviews of the website. (Got from Sitejabber)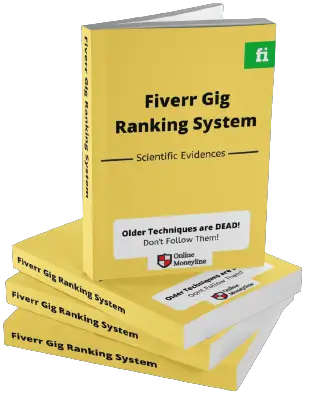 Unbelievable 30% OFF & 100% Money-Back Guarantee!! Till June 30th, 2023
5. JournalismJobs.com


It was founded in 1998 and is the major platform for the most important journalism jobs. JornalismJobs.com is utilized by the most renowned news companies in the world.
You can create an account and upload your resume after subscribing to different types of jobs. Some of the job categories are television, academia, technology, radio, public relations, digital media magazines, non-profit, financial, and trade publications.
You can find the perfect job with your expertise here. Once, you have created an account, and then you can search and submit an application for different jobs. Moreover, you do not need to be registered with the site for viewing the listed jobs at journalismJobs.com.
JournalismJobs Review (Pros and Cons)
Pros
All types of media jobs
Perfect website for copywriters who have a background of mass communication or journalism
Legit
Cons
Privacy Issues
Company cannot guarantee absolute security of the personal information display on the website
Conclusion
We have been striving to get more reviews about the website but right now there is less availability of information about this JournalismJobs.Com.

Recommended: Top 45 Fiverr Mistakes with Solutions

This platform is providing over 100 different kinds of jobs. You will need to search for the job of your preferences and compatibility with your capabilities, submit an application for the job, and get hired by the employers. Most Indian employers hire for freelancing content writing but they pay extremely low.
You can simply sign up with your Facebook or email address. However, employers usually pick the best bidder for the job, which is the lowest price for producing high-quality work. Moreover, some projects could be massive to keep you occupied for a longer duration.
Freelancer.com Reviews (Pros and Cons)
Pros
A big buyer pool
Huge working potential for the right person
Legit
Instant withdrawal facility
Supportive staff
Instant live chat with staff
Video and audio calling facility inside the website
Secure and safe
Clients with big pockets
Less commission as compared to most of the mainstream freelancing sites
Clean interface
User friendly
Mobile app available
Responsive website
Display of buyer information
Display of buyer budget
Cons
Spamming in jobs request tab
False clients
Stiff competition especially from the native English speakers
Most of the jobs are of intermediate type
Cheap writers do not let quality writers earn more
High membership fee
Confusing bid system
Commission is charged without the completion of the project
Conclusion
Freelancer.com may have a lot of negative reviews but I'll really recommend using it. As a beginner, it is one of the best places to start earning.
Yes! You will have to invest a lot of effort in bidding and scrolling between the jobs but as a beginner, it is highly recommended. Here is a screenshot of indeed.com reviews of one of the best websites for writers – freelance.com.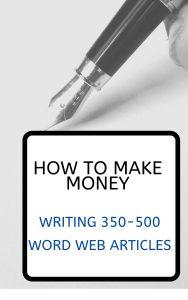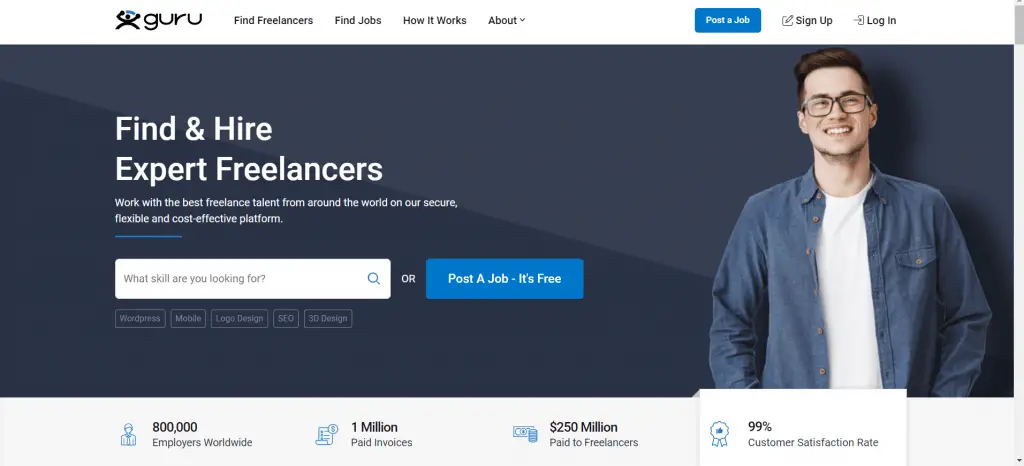 This is another good website in the list of the best freelance websites for writers. You can create a profile on Guru and describe the offered services to the employers. They find freelancers by the described services of your profile. However, you can look and apply for your preferred job in different categories.
Important to know, there are only a few jobs available here but we cannot ignore it while creating a list of Best Freelance Writing Websites.
The site is highly beneficial in displaying your previously completed work to support your existing proposals. They also provide job matches to keep you updated with the updated and ongoing opportunities.
Guru.com Reviews (Pros and Cons)
Pros
Legit
Good for beginner writers
Skillful writers work here
Easy to navigate
User-friendly interface
Employer detail visible
Applicants' detail visible
Cons
Less Writing jobs
Privacy issues
Account deletion issues
Extra charges
Payment holding issues
Technical issues
Hidden charges
Conclusion
If you are a beginner, then join it otherwise at the advanced stages of your career, this site is not for you. See something surprising about Guru.com in the screenshots below (taken from Sitejabber and Trustpilot).
See this one as well!
Looks like the same results!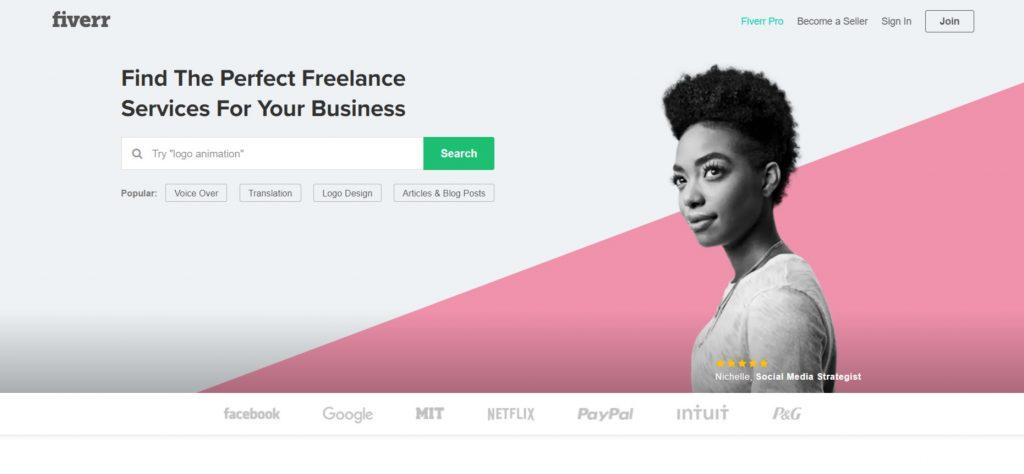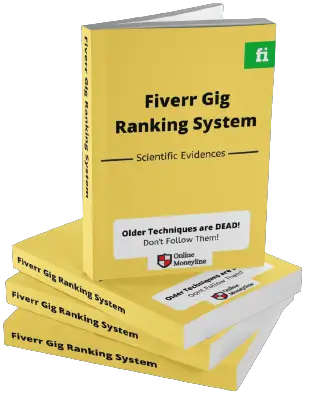 Unbelievable 30% OFF & 100% Money-Back Guarantee!! Till June 30th, 2023
Recommended: 45 Fiverr Mistakes with Solutions
Recommended: How to Improve Fiverr Impressions
Fiverr!
You must be waiting for this site in the list of the best websites for writers.
Right?

I took it to the middle of the post as it is over-saturated. Writers here are not actually writers (at least most of them). They are just article spinners and use different free tools to create different robotic works. This is the main reason, I do not recommend spending time here if you really have skills.
However, if you really need to go into it then keep patience unless you attain the first level. You can create a gig of freelancing content writing and wait for the buyers.
People start getting more orders as they start seeing the buyer requests. (Yes! only a couple of buyer's requests are visible when you are a new seller.)
Fiverr Reviews (Pros and Cons)
Pros
Famous freelancing site
A huge client potential
The continuous flow of work for the right writer
Legit
Withdrawal is safe
Safe to browse
Good customer support
Separate creation of gigs availability
No serious technical issues
Visibility of buyers' reviews
Cons
Not in the good books of the top buyers
People think the work on Fiverr is a trash
Doubts about the quality
Customer support becomes ignorant in complex situations
Some sellers say that Fiverr gives more support to buyers

Recommended: 45 Fiverr Mistakes and Solutions

Conclusion
Whatever people say, Fiverr is one of the most prominent websites for writers. At the start, you need to work harder but once you get into the competition, you will start getting better orders. There is also an opportunity to becoming a pro seller. So, it is a must to join if you are actually after working on the best freelancing writer websites.
Do you know?
"80% Gig ranking system information on the internet is obsolete!"
Know 2023 Fiverr Gig Ranking Secrets!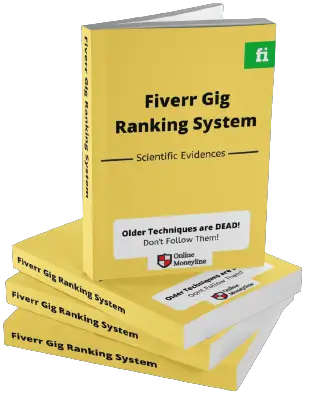 Unbelievable 30% OFF & 100% Money-Back Guarantee!! Till June 30th, 2023
9. SimplyHired
The site is providing job listings for more than 900 occupations in the United States of America. However, you can look at jobs in 24 different countries with 12 different languages. You do not need to be a member to view the listed jobs.
You can simply look for the location and a keyword to get the results of your preferred job for your skills. You can submit an application for the job after that. Moreover, you can also sign up and create your profile. You can get the updated job alerts on your profile according to your mentioned skills. This is pretty amazing!
Simplyhired Reviews (Pros and Cons)
Pros
Good navigation
User-friendly interface
Good filters are available
Some people say it the best job site
To the point details
Cons
Not for the starters
Privacy issues
Work availability issues
You can begin with the free registration on Textbroker and verify your U.S. citizenship to get started with the site. Later, you will need to present a writing sample, which will provide you a rating for your work.
After completing your author's profile, you can start working for different clients. This is a plus point which enlists it among the Best Freelance Writing Websites. You can get work in three different ways here; by jumping to a new and open order, getting placed with another writer for the work, and directly getting work by the clients.
Textbroker Reviews (Pros and Cons)
Pros
Trusted
Interactive interface
Legit
User-friendly
No technical issues
 Professional website 
Cons
Complaints about customer service
Privacy issues
The passport identification process makes people uncomfortable 
Some Lesser-known Freelancing Websites for Writers
11. Craigslist
You can find various writing jobs on Craigslist. Since it's Craigslist; it is the major downfall as well. Remember, there is not anything authenticated here, you need to check the offered jobs diligently. You can still find some great freelancing writing jobs here. Just take some time to check the authenticity of your potential client. Look for your location and start writing for the jobs.
Do not underestimate the power of Craigslist for being one of the Best Freelance Writing Websites (although not main-stream but it works a lot for beginners who should avoid competition. Here, you will see less competition as compared to most of the online writer sites.
It is recognized as the growth machine company, which assists in connecting with different business owners for creating valuable content.  Everyone is looking for new skills and talent for different projects. Freelancers can sign up and join the database site of the writers. The writers get approached depending on their writing capabilities and skill level.
Freelance Writing Jobs, which was previously known as Freelance Writing Gigs, provides jobs from the craigslist in the form of a daily post. You can look for the different kinds of jobs in different locations.

However, the site attempts to decrease the listing of bogus; therefore, you need to be sure to check the client's information to avoid getting scammed.
14. Constant Content
It is the content writing and sourcing site. You can get registered as a freelance content writer. There are different categories and subcategories of jobs, which can be utilized to provide unique content. You can create a profile and check your capabilities in the list. Later, you can take a small quiz. Your profile gets approved after passing the quiz, and you can start writing on the site.
15. FreelanceWriting.com
This platform provides different writing job opportunities. The jobs are collectively accumulated from other websites. You will not require any membership. You can search for jobs and apply for your preferred writing job.
This is one of the most comprehensible free websites. You can click on the 'apply now' option on the home page of the website. You will get to the freelancing jobs after getting to the landing page. Search for your interested category and apply for it. You can look for significant jobs by checking the keywords.
17. Freelance
This site requires you to pay monthly for creating a profile and bidding on different projects. You can bid on different projects or get hired by employers depending on your freelancing skills. The site does not demand commission from freelancers. You only need to pay for the monthly subscription fee to avail of the facilities. The projects are screened to avoid the chances of scams. Maybe it is a freelance dot in.
18. Online Writing Jobs
These jobs are for SEO-optimized content writers, bloggers, subject matter, and copywriters within different industries. You can join for free and create a profile and verify your U.S. citizenship to get started and paid for your work.
19. RedGage
This site is different from the others. It provides the opportunity to earn online from your videos, photos, links, and blogs. It is similar to using Facebook, YouTube, Twitter, and other social sites but earning through RedGage.
20. College Recruiter
It is quite obvious from the name that College Recruiter is mainly for college students or freshly graduates, who are looking for any kind of freelance job. It can be an excellent source of part-time income to start your career.
21. College Writers
Although we could not find a place where new writers can apply here but they have these contact addresses where you can contact them to request to be a part of their writer's team. [email protected]
They have writers who have specific credentials and you can see them on their page here.
22. Writerbay.com
There are four different steps of starting work at Witerbay.com. The first step is to fill an application to get registered with the site, then taking a grammar and formatting test, and writing a small sample of essays. The final step will be to upload your academic diplomas and certificates. There is not any registration fee for the site; however, the earnings are quite competitive.
23. Writer Access
Writer Access (as the name indicates) is one of the best online freelance writing sites. It is a progressing media for people, who prefer to directly order their content. With an increasing freelancing staff, you can write, do graphic designing, photography, translation, and editing on the Writer Access.
You will need to take different tests to get estimated by your skill level. You can start practicing your work after reaching a definite level. The services are easy and pretty quick when you can keep seventy percent of your earnings from the projects.
24. MediaBistro
Look for the freelance section of the site for a variety of different jobs from the TV industry, magazine, marketing, social media, and book publishing industry. There is something for everyone on the site. This site sits well on the list of the best online freelance writing sites for those who want to write for those who stay in limelight.
If you have already created a LinkedIn profile, do not just leave it there. Networking with others is an extreme benefit of the freelancing world when LinkedIn provides an opportunity to connect with different resources and connections.
Some people keep it among the top ten for being the Best Freelance Writing Websites, but it depends on a personal capacity. If you have a strong writing profile and history, then you can get some professional clients here.
During networking, you can check the provided job section and sign up to get the email notification of the preferred jobs for your skills. You might see various location-based jobs. However, you can approach the job with a proposal for writing services. The work could be temporary or remotely for the duration of hiring interim, but they did not pay attention to it.
26. Medium
Medium is one of the biggest sites for writers. It has its own Medium partner program where you can start earning instantly.
Conclusion
It is quite easy to start working as a new freelance content writer. There are a large number of sites, which can be utilized to find work. The major drawback is to pay for the subscription as a freelance writer. You will need to provide quality work by accepting fewer dollars for building your credibility and attractive portfolio.
You can learn to write better and effectively for increasing your credibility. I would highly recommend checking the course of Earn More Writing, which was created by my fellow freelancer Holly Johnson.
Don't let anything stop you from writing. Writing could be a great source of relaxation.
It is a great source of getting acknowledged by different new topics. You might need to do some research on different gigs. It could serve as a rewarding part-time source of occupation, which ultimately turns into a full-time job.
If you know some of more best online freelance writing sites, then we encourage you to kindly let us know in the comments and we will add them to the list to help writers.
Frequently Asked Questions: freelance writing sites
Are they legit freelance writing sites?
Answer: Yes! All the websites included are legit and as far as we know there are no serious allegations against the sites in terms of payment. However, you can do your research to get updates and more information.
2. Do freelance writer sites really good to earn money online?
Answer: Yeah, there are a number of sellers who left their 9 to 5 jobs and started working on freelance writer sites.
3. What are the best freelance writing sites for beginners?
Answer: The websites we have mentioned above have some best freelance writing sites for beginners as well. However, most of the sites on the list are good for beginners but we suggest starting from Fiverr if you are an extreme beginner. If you have some experience and have faith in your writing skills then you can go with any of the sites above.
4. How do I find the best freelance writing jobs?
Answer: These sites are the answer and you can get a huge buyer pool who are more than willing to provide you with.
5. How to start a career as a freelance writer with no experience?
Answer: Even if you do not have the experience, these freelance writing sites will help you crack some deals. As you get experience, start getting new jobs. See, if you know how to write then you can write on any topic as there is a heap of information available on the internet. Search and start writing to earn more as a freelance writer.