One of my friends asked me how to earn and get jobs without experience. There were a lot of ideas that stormed into my mind and started counting the ways to start freelancing without experience or Jobs with no Experience.
A complete guide to online jobs with no experience. 75 Jobs with No Experience or Skills (111 Sites Added)
My short story
Here, I will share almost all jobs without experience and jobs where no experience is required.
I am a professional freelancer and have been working in this field for the last 3 years.
Initially, I had no money to invest, and I remember that I completed my first $15 project in 4 days. It was a word-to-word transcription of a 40 minutes video.
"The worst part was that the person was speaking without any pause."
Ways to earn online without any skill
This part is for those job aspirants who have no special skill set and want to start their professional careers.
Top Trusted Online Earning Sites To Get Jobs With No Experience
How To Freelance With No Skills?
If you are just a starter and do not know how to start from then this post is beneficial for you as well.
See, you might have just completed some qualification and searching for a job online or you have no official qualification, this post will serve both the purpose. I have added a NUMBER of online jobs that require no skills.
Note: In most of the mentioned ways here, consider these websites relevant as these are the main freelancing marketplaces to get Jobs with no Experience:
Now, grab these money making ideas and see what your favorite one is. If you have the passion and know how to work then these sites will serve you the best in terms of having jobs without experience.
Way #1: Write Slogans Online Freelance Jobs With No Skills
Salary: up to $200 for a single project on a medium company
It is really a simple job. You must have seen different slogans of different companies like we have slogan "We Care, We Inform". Then, I'm love in it" for MacDonald's and "Just do it" for Nike.
These are simple but powerful punch lines that are easy to make if you have a spark of creativity. You can make a slogan gig and pay your bills. Writing short slogans is not something difficult for creative minds, and it also does not need any specific skill.
Places to sell slogans
Slogan Slingers (free)
Get a Slogan (free)
Squad Help (Free)
Slogan Sellers $37 (it is 50% 0ff most of the time) one-time fee
Pro-Tip
You can use some slogan generators as well. Here are links to some of them:
Way #2: Company Names
Salary: From $80/Name
Believe us; there are a lot of businesses that spend a lot of resources to get the most suitable business names. This is the place where you get the opportunity. It is a simple thing; the client will tell you his or her requirements, and you will find some business name. This is a great idea for those who want to earn online without investment.
Simple. Is not it?
You are not required to have some special skill to suggest some name for a company online. Think you have a company that deals in kid's clothing. How would you name it?
You got the point.
Where to sell business names?
There are innumerable places where you can sell business names:
Crowd Spring (They hire once every calendar quarter)
Naming Force (Only for US and Canadian citizens)
Squad Help (Free)
Pro-Tip
Here are some business name generators
Recommended: Must have 25 Websites for Writers (Pros and Cons) Updated
It is not necessary to stick to what these generators provide; we recommend using them to get some idea about the name and then, add the spice of your creativity.
The floor is yours!
Way #3: Search A Domain Name
Salary: From $100/Name
Hold on!
This is one other job without experience. What is a domain name? Well, most beginners do not know that the word "Facebook" in www.facebook.com is the domain name of the website. It is basically the name of a business.
Only in rare cases, the domain name and the business name of a website differ. Can you name one?
This is similar to searching for a business name. Let us see how.
When a client asks you to search for a suitable domain name, then he or she must be thinking of different ideas. Like, they may have SEO in mind, or they might be looking for some brand-able domain name.
What is the difference?
An SEO business name means a name that your client needs to get better rankings on the search engine like Google, Yahoo, or Bing, etc. So, for this, search some famous domain names that people actually type in the search bar to get information about that business.
For example, search "top gift ideas" if your buyer is in the gifts industry. You will be lucky if you could find some mostly used terms as most of the time, you will wonder that every name has already been taken. Get into it and earn online with no skill.
Keep searching and if you cannot get the gem then add some words before or after those mostly used terms. It does not need you to be highly skillful. Right?
Let us tell you a story.
In our case, we were searching for info.com, which is obviously a hot cake, and we knew that it must have been already taken. So, we added one other widely used term "QnA" which was sitting perfectly well with the word "Info".
We were lucky that it was not taken even in 2019. (I am looking at those who purchase domains only to park.)
What is a brandable business name?
Companies search for some creative domain or business names, which can depict the personality of the business. They need one word most of the time like Google, Amazon, or what else? Well, think of some other names; your turn.
These domains or business names are easy to memorize and are short. Your client will tell you what he or she needs, and you can create a name according to the unique needs of the client.
Where to sell Domain Names?
(Let me say it again; these are also top trusted online earning sites.)
Pro-Tip
The market is full of domain name generators. You can use any business name generator for this purpose as well. In some generators, you also get filters either to get an SEO or a brand-able domain or a business name. Here are some of the domain name generators. You will have an unlimited supply of names without any skill.
Name Boy
Shopify
Domain Wheel
Way #4: Hold Up Sign (No Skill Jobs)
Salary: From $20/hr
Let us come to a softer side now as the target is to get easy jobs without experience. This is as simple as ABC; just hold a sign and stand in some marketplace to advertise some deal or offer of some company. It has been categorized as one of the easiest jobs when it comes to making money online for beginners. Do not hesitate to do it; it's normal.
Yeah, we know it looks weird in some cultures, but you should be clear that nothing is bad when it comes to earning your livelihood from the right means. You do not need to be highly skillful to hold up a signboard. Right?
This gig is beneficial for you; however, if you belong to a hot weather area, then you should not try this. If you are comfortable staying inside a mall, then this is great. You only need to hold a nice and clean board in your hands to promote a particular brand or offer in your area.
Websites where you can find jobs for holding up signs:
Way #5: English Voiceover Jobs Without Experience
Salary: From $100/Minute
If you are a native English speaker, you can earn money online from home. Doing Voice-over is one of the easiest employment opportunities. English voice oversells for its being an international language. Your voice will bring you a lot of work and benefits. This job comes up with flying colors when it comes to making money online without investment.
You are a native speaker of the language, so there are a lot of jobs without experience in this context.
However, if you are a non-native English speaker, then there is also a great opportunity. There is a huge amount of people who cannot understand the accent of native speakers, which pulls non-native speakers. A large number of employers are looking for different English accents. The accent can be African, Indian, Arabic, or anyone else.
Well, basically we do not think it is a job without skill. Speaking is actually a skill the world needs to redefine. What is your take on it?
Voice-over Marketplaces
voices.com (Paid)
vloices123.com (Both Free and Paid – we do not recommend its free version)
Voice Bunny (Free)
Voiver (Free)
Voice Crew (Free)
So, give voice to the thoughts of your clients and start earning online without skills.
Way #6: A Native Voice Over (Not English)
Salary: Depends on the demand of your languageage
It is the descriptive approach in itself. You can sell a voice-over in your own language. There is a great amount of available work in different languages. You just need to make the gig in your native language and start selling. Use this money-making idea from home, and give a soft start to your freelancing career.
Remember, the North American voice-over is high in demand, but there are some other accents and languages too where the demand has been increased in the last year.
So, search for the sites where you can sell your native voice, some of the sites which support most of the languages have already been added in a 5th way.
Way #7: Kind Chanting online jobs without skills
Salary: From $50 per small video
You can make some promotional videos where you show kids chanting and saying the name of the brand of your buyer. No, really, it is an amazing idea and a creative one. You just need a camera (you must have a cell phone), and a group of kids will help you get the job done.
One of our Indian co-workers tried this no experience job in India and it worked well for him.
There is no need for some special skill set for it. It is simple to create some tone. This is an easy way to find jobs without experience.
What next?
Lights, camera, and action!
Way #8: Video Wishing (no skill jobs)
Salary: From $100/Video
Do not add the wrong information to the Fiverr profile. This is a mistake for which you will have to face a lot of difficulties. Some of the buyers will actually be interested to know your background then if you have added in the education box that you are a certified doctor, then the buyer expects you to be well aware of the medical terms and jargon. 
If you do not, he or she can complain to the Fiverr team, and they will block your account or ask to have a verified account.
Solution
It is self-explanatory. Stay original and add the exact information about yourself in order to avoid problems in the future.
Way #9: Cartoon Voice Over
Salary: From $60/Hr
You must have watched a lot of cartoon series but what if you need to make some voices like a cartoon?
You can sell your cartoon voice to some animators who create amazing cartoon series. This is the job where you can earn a continuous flow of bucks and freelance without skills. Top freelancing sites (mentioned at the beginning of this article) are the best place to get jobs like this.
Way #10: Be a Human Billboard
Salary: From $20/Hr
It is more fun. You can wear some company logo (which they can provide you) and advertise their product while becoming a human billboard.
It is simple and sweet, and the best part is that you will feel like a celebrity. Of course, people will like to take pictures with you.
Way #11: Blog Commenting
Salary: From $15/Hr
Although we do not recommend it as you have no skill set, then this can prove fruitful to earn some bucks while doing an easy task online.
This is another approach to earning on Fiverr by commenting on other people's blogs. You can sell your services by writing 2 comments a day for the next 7-14 days. However, for better SEO, you can sell by leaving comments linked to your client's blog on other people's blogs.
We recommend taking our Fiverr Ranking System Article for Fast Fiverr Earning.
Seems technical?
Let us make it easier.
Bloggers (who write on their website and give information to the readers free of cost basically) want a boost in their ranking in the search engines. So, they hire freelancers to comment on other blogs so that they can get backlinks.
Now, a backlink is just like a testimonial, and whenever a search engine finds a link to a blog or a website on the other blogs or websites, it gives a better ranking to the blog which has more links.
You got it.
Your buyer will give you some information and strategy on how to comment on the other blogs. Follow the instructions and get your work done. In some cases, they will give you the text to paste in the comments sections as well, and you can start your career to earn online without knowledge and skill.
Way #12: Typing Gigs
Salary: From $20/Hr
Yes, it is a skill, but here we are suggesting you get it if you did not learn it in high school. If you are familiar with typing, you can earn by typing for other people. Fiverr is good to make a start.
You can offer your services like I will type 500 or 1000 words for $5 and that will be enough for you to sell your work on Fiverr. It is one of the most respectable jobs when it comes to freelancing for beginners.
We recommend taking our Fiverr Ranking System Article for Fast Fiverr Earning.
However, on the other website, you will get paid more; we gave just a base rate.  People will get your services for tying a PDF or other formats because they do not have time to type themselves.
It is also one of the easiest jobs you can jump in. If your typing speed is less, we recommend some websites which will boost your WPM speed by leaps and bounds.
Here you go:
typing.com (Free)
Typing Club (Free)
Keybr (Free)
Speed Typing Online (Free)
10 Fast Fingers (Free)
Typing Test (Free)
It will look quite hard at first but do not lose heart; it takes some days to get adjusted to the keys. Try them, and you will be making money online without investment.
Here is the list of some of the websites where you can find typing jobs:
Rev (Free)
indeed.com (Free)
One Space (Free)
Click Worker (Free)
2Captcha (Free)
Lion Bridge (Free)
Types of Typing Jobs
Captcha Entry Jobs – these jobs are fading from the market due to the introduction of Google Image Captcha. However, there are some websites where you can find them and earn some bucks.
It is basically a set of a few numbers and alphabets which you enter a bar. These jobs have been listed among the lowest-paid jobs in the online market. So, we do not recommend doing it. However, we have added it here if you are interested.
Transcription – This is one of the most in-demand jobs these days. You will see a lot of potential in this field, especially when it comes to medical transcription. You will get a handsome reward too. This is a respectable job to earn online with no skills.
However, medical transcription needs a great command of the medical and pharmaceutical jargon, English spellings, and, of course, a typing speed of 60 WPM is recommended for all typing jobs. With the passage of time, you will polish your skill of transcribing any audio or video.
Freelance Document Typing – Not that much in but this job can win you some long-term clients. You can type an eArticle in MS Word, or you can type some other format of some document in the requested version.
Plus, the point is that you will get some writing work too, which is highly recommended. If you have a good command of the English language, then why not invest your efforts in the right direction?
Pro-Tip
If you are familiar with another language other than English, you can add two Gigs for more work benefit. For example, if you know Spanish, then sign in for typing jobs in the other languages too.
Way #13: Give Advice
Salary: Depends on you work
If you are great at doing something, you can give advice to people on time. This can be for starting a new business or for effective time management for students. You can earn for advising people and solving their problems.
However, you have no skill so how would you give advice about it to others. Well, it is simple in terms of getting jobs without experience.
You lived years of life and have got some experiences; suppose you are good at dealing with people. This is an important and reputable skill to make money from home.
Now, actually, you do not have to get certified to prove that you are a good public dealer. Makes sense?
You will make earning by giving advice to people about how they can improve. You can also be a relationship expert as there are millions of people who have those problems which they cannot share with those they know very well. You can become their advisor.
You can even become a tutor to teach something about your family business. You must have an idea of how it works. There might be no demand for that service, but this is an additional suggestion which most of you can exercise.
Here is the list of some websites which you can join to give advice and become a tutor:
Just Answer (you might have heard of this website; they need your documents to be an advisor. So, leave this one. We added it here just to let you know that it is not for those who have no skills.
Top trusted freelancing market places (mentioned above)
Way #14: Help in Home Work
Salary: From $30/Hr
You can help students with their homework and get a continuous flow of income in a respectable way. It is easy to teach some primary class students as you do not need some specific skill set to teach them just the basics.
You can also help students solve their daily life problems which they face in their school.
You will find tons of local websites where parents come to search for tutors. Try it and do let us know the website in your area where you can get tutor jobs.
Way #15: Use Creative Common Properties
Salary: Depends on the type of work
You can help students with their homework and get a continuous flow of income in a respectable way. It is easy to teach some primary class students as you do not need some specific skill set to teach them just the basics.
You can also help students solve their daily life problems which they face in their school.
You will find tons of local websites where parents come to search for tutors. Try it and do let us know the website in your area where you can get tutor jobs.
Way #16: Local services
Salary: Depends on your services
It is a good idea to work locally as it helps you establish some business relations and they will hire you again if your service is none other than great.
Go to the search bar of your local search engine and search "local jobs online" or add the name of your area and get started working online with no skills.
Way #17: Gigs for FB timeline/Cover Photos
Salary: From $30/Hr
You can get it done in the drop of a hat.
There is a great demand for this gig, and it is very convenient to get this done. You can use cheap and free tools for producing an attractive timeline and cover picture.
I think there is nothing a lot to write about it. You got the point. It is straight and self-explanatory.
To show your designing skills, can use a website like:
Timeline Cover Banner (Flash Player will be needed)
Cover Junction
PicScatter
Way #18: Teaching your Language
Salary: Depends on your language
If you are familiar with another language, you can offer a teaching session for $5 on Fiverr as a starter.
If you have gardening knowledge, you can teach other students for 20 minutes over Skype and get $5 out of it. Without any investment, you will be able to make money from home.
There are a lot of marketplaces where you can sell your courses. Just take your phone camera, record some videos where you teach your native language to the students. Edit it with free video editors and upload them on the websites where the student comes to learn new skills.
Here are some websites where you can upload your courses:
UdemyA well-known and trustable site
Skillshare Teach your creative skills here
Eliademy Make a traditional MOOC
Thinkific A full-featured software solution
Teachable Publish your course on your site
Way #19: Spinning Article Gigs
Salary: From $25/Hr
Article spinning simply means creating an article by using some artificial intelligence tools. It makes the article unique up to some extent. It is an inexpensive method to create website articles, and there are a lot of online free article spinning tools.
There is a great demand for this Gig. You can write articles from scrape and get $5 for 100 words or 500 words for $5 with spinning. You can choose to rewrite the chosen article according to your buyer's demand. Write and check your articles from plagiarism and duplicate checkers later.
Start from the free article spinners to earn online without paying anything. Later, it is good to expand your work and pay a few bucks to make your work simple and smart. You do not have to have some exceptional skill set to do this job.
Your grammar and flow will also improve with the passage of time, but this job is only about spinning, so you do not need to get worried about either being skillful or not.
Here are some websites where you can find some article spinners:
Way #20: Product Testimonial Gigs
Salary: From $100 per test
You can ask your buyer to send his or her product to your address, or you can record a testimonial after using an app, game, or website. This gig is for giving your feedback and testimonial while using a product.
We do not recommend doing fake testimonials as it is against the ethics and the policies of all the websites. You should use the product first and then write an honest testimonial.
I think this was the shortest and the most straightforward way to earn money online with no skills.
Way #21: Video Testimonials
Salary: From $150 per test
Grab a product and create a video testimonial of it. Never forget to use the product first and do not suggest to people some service or product which you did not use.
You just need a camera and some free video editor. Shortcut is an open-source video editor, and its interface is also user-friendly. Grab your software, edit videos, and start earning with no experience.
Way #22: Article Reviews
Salary: From $150 per Review
Give article reviews after reading them. Your client will contact you with a free article. You will just read it and give your honest feedback.
Way #23: Share Your Story
Salary: Depends on the story you share
Give a glimpse into your story and earn from that. People are earning a lot after sharing their unique stories and it is one of the most booming industries these days.
Way #24: Create a Facebook Page
Salary: From $100 per page
Yeah!
A lot of Facearticle users do not know how to create a page. Help them and get the return of your work.
You can also upsell like you can offer some services to manage their Facearticle accounts; it is one of the most demanding jobs these days.
Way #25: Commenting on Videos/Social Media/Blogs
Salary: From $20/Hr
You can comment on YouTube videos, Instagram pictures, and blogs of other people. You can use multiple accounts, including your peers, to get this done in a better way.
Getting likes on Instagram is very demanding these days. You can buy this gig from SEO Clerks with $1 and search for Instagram gigs and resell them later on Fiverr to gain some experience.
This is especially important when you are searching for "how to make money online for beginners".
If you enjoy reading blogs, then you can make good money by reading and commenting on blogs. People are looking for a seller to review and leave a comment on their blogs in relevance to the niche.
You can offer your services, as I will leave five comments on your blogs in the next few days. It is an easy job; however, you might need some knowledge about anchoring text to fulfill the backlink comment task. By doing this, you can earn money on Fiverr with no skills.
We recommend taking our Fiverr Ranking System eBook for Fast Fiverr Earning.
Way #26: YouTube Views/Likes Gig
Salary: From $10/hr
You can get this gig from SEO Clerks for $1 and sell other your services later. SEO Clerk is an amazing place for reselling services. Getting YouTube views is in great demand as the world is shifting from text base content to video content. So, go with the flow and try selling this gig.
We do not recommend buying some fake views; it is just about connecting the YouTube creators to the target viewers.
If you send traffic to the YouTube channel of your buyer where the audience is not interested in watching the videos, then it will fire back. YouTube is a product of Google which "knows everything" (well, I want to say it).
You cannot double-cross the grooming trends of these platforms, so try to stay honest and straight while making your career in online earning.
Way #27: Sing Songs jobs without experience
Salary: From $100 per song
It does not matter whether your voice is great or not; singing actually sells. Even if your voice is terrible, then you can sing the singer to make some funny videos. You spread smiles on faces; well, it is a reward in itself.
You can get it, especially if you want no experience jobs in India as a lot of people know singing there.
Back to the point.
Add your videos on YouTube or on social media sites and monetize your channel, and you are all set to earn with no skills.
Way #28: Backlink Gigs
Salary: From $50/Good link
I discussed blog commenting in way 11 (scroll up a bit if you skipped). This is almost the same thing, but you need to put the link in a different way. If you or some of your friends own a blog, then it is an opportunity for you both to grab. Do not worry; you will not be asked about having some SEO skills. It is more about reselling jobs from one online platform to another.
You can get a backlink package from SEO Clerks with $1 and resell them on Fiverr at the cost of $5. Buying backlinks on Fiverr could harm your ranking instead of benefiting it. However, you can use it for a short duration to host someone else's link on your personal website and get a good gig with it. 
Remember, any practice of getting backlinks has been listed as a black hat SEO technique. So, when we say backlinks, then it actually means Guest Posting. According to Google WebMasters, it is allowed, but too much guest posting will not only hurt the ranking of your blog, but it will also affect your buyer's blog or website.
Way #29: Translations
Salary: From $100 per page
It is simple, like ABC. You know 2 languages; amazing. Get to work. Translate and get your earning.
You can search for some websites which offer translation services in your language. Here are some of the top websites which pay for translation work:
Unbabel
One Hour Translation
All these websites pay via PayPal. It is one of the most advisable gigs when people ask "how to earn from Fiverr without any experience".
Way #30: Compose Music
Salary: Depends on the music you play
So, you are not a musician. We have a solution.
There are a number of free and paid music-making apps available which you can use to create royalty-free music. You will also find tons of tutorials for these jobs online.
Here is a list of some of these apps:
GrooveBox
IK Multimedia
Recommended: 45 Fiverr Mistakes with Solutions Updated)
Way #31: Website Reviews
Salary: From $50 per test
Website developers are waiting to get a review of their website. The opinion and review of another person can assist them in enhancing the look and experience of their website.
You visit a lot of websites daily. Not daily? It is okay.
You just need to speak your thoughts and lead people with your reviews. Your review is written, audio or video-recorded form could assist them in advertising their product and making money online. Again, no previous skill or experience is needed in this type of job.
Test the services and tell your buyer to pay some extra. Then, give your honest view of the service. Never compromise your authenticity just for a few bucks. This is one of the most favorite jobs for those who want to earn online without paying anything.
Way #32: Product Buy/Selling (Drop-Shipping)
Salary: Depends how much you know the business
Moreover, it is also a good idea to buy products from one platform and sell them on the others. It is simply called drop-shipping. You can earn online without investment as you will take money from the buyer and hand it to the seller while taking your commission home.
People are selling different products on Fiverr with no specific skill set. You can get customized products with your name printed or sketched on the product. You can list these products for sale from eBay and put the order for these products on Fiverr.
You must have bought a lot of things in your life and sold a few of them too. So, it is not a skill to learn. Just make a price comparison, think of your commission, and you are good to go without any skill.
Top websites to buy products for dropshipping:
SaleHOO
Doba
Pro-Tip
If you are dropshipping a product, then say it to your seller not to add any product tag or log so that you can preserve your privacy.
Way #33: Beta Testing Gig
Salary: From $100 per test
Different businesses are carrying out in-house product testing, like car, food, and software industries; all are doing this. However, it is changing with the innovation of Beta Testing by giving free copies of brand new released games and getting reviews and opinions of other people.
Moreover, different cash prizes are offered in return for their reviews. Your client will ask you about your age, sex, and location. There might be a lot of work available in your location; also there are possibilities you will have to wait for some months. It is not a bad idea to spend a bit of time testing products or services for money.
Is not it?
You have to do nothing except communicate the exact expertise to the client. The average amount you can get from testing an app is $10. It is a good source to earn dollars without investment.
Here is the list of some websites where you can become a beta tester:
User Testing – You will have a short 5 minutes test to be a tester here. If you get through, you will get paid up to $15 for 20 minutes of testing.
Usertylics – You are not required to take some tests to be a part of this website. You should have a webcam, mic, and Windows 7 or the latest Mac to work here. They pay through PayPal, and you will get $10 per test.
User Feel – They also offer $10 for every test, but they are not recruiting testers right now. Keep on visiting their website to get the latest updates about the jobs.
Way #34: Cartoonify
Salary: From $100 per cartoon
Nothing to wonder about. There are a lot of buyers who want to have some cartooned version of their images. Grab some free apps or software to do it and get your work done in a few clicks.
Way #35: Business Promotion
Salary: Depends what do you know about the business
This is an easy gig to promote your business and get additional sales with little effort. You will be required to write a small message given by the client on the face, palm, or anywhere that your client desires with their company's name, slogan, or logo.
Then, it can also be your shirt or some wall in your house. Make it even simpler, take a picture of the desired place, and then add the customer logo in some picture editor.
There are tons of apps and online feel tools to do it. So, I leave it to you to find some and create a masterpiece. Get them and start freelancing jobs without experience.
Way #36: Virtual Assistant Gig
Salary: From $45/Hr
A virtual assistant provides professional technical and administrative skills to manage different tasks online.
Company owners hire a virtual assistant because they have no time to manage their blogs, Twitter accounts, email, social media pages, typing, research, data entry, etc.
If you have normal communication abilities and are reliable, you can earn money for being a virtual assistant to these companies. However, you do not need any special skill set to be a virtual assistant. If you work well in the initial stages, some employers will teach you a lot of things.
Here are some websites where you can be the virtual assistant of different companies:
Time Etc.
99 Dollar Social
Most of the VA jobs get listed on the freelancing websites I mentioned at the top of the page. Remember?
Way #37: Flyer Distribution
Salary: From $150 per distribution
There are a lot of beginners on Fiverr who earn with no skills and flyer distribution is their favorite job to do.
You will be needed to distribute flyers of your customer business at some public places in your area. Simple and straight.
Your employer can either say you to print flyers yourself, or he or she will send the printed one to your address. Canva is the best and free platform to do your design work.
Way #38: Funny Videos
Salary: From $100 per vid
Exploit the potential of TikTok, make funny videos upload them to social media and YouTube, monetize, and your work is done.
Way #39: Be a Tourist Guide
Salary: From $100 per client
Find the most reliable service in your area. Just search it in the search bar of the search engine and see if they are hiring.
It has amazing potential if you are from some area that works as a magnet for tourists. Apply online and be a tourist and get paid not only for your services but you will find a lot of tourists who will not mind giving some extra reward for your services.
Way #40: Website UX/UI Testing
Salary: From $100 per test
This is only about telling the buyers about your feelings about their website. You will also tell them whether some button is working you your area or not. Some buyers might require screen capture software, which is easily available and free of cost.
Here are some top-rated free screen recording software:
Open Broadcast Software
Flashback
This is a different job than beta testing. That was to test some new websites; while this one can be either for old or new websites. Basically, webmasters keep on making changes on the websites, and they want to know how the end-users see those changes.
Way #41: Be an Affiliate
Salary: Depends on how much you know the business
Social media is playing an important role in the digital marketing of blogs and brands to promote their businesses. Fiverr is providing services for getting Facearticle likes and an audience for the tweeter.
If you are creative and popular in social media accounts with thousands of followers, then it will be an easy job for you to earn money by adding some brand's name to your social media account.    
You need to be creative while managing your customers. You should create your personal social media profile to attract customers and sell your services by pasting other affiliate links. Affiliate marketing is one of the powerful tools in the space of online earning.
In simple terms, you will paste a track-able URL in your timeline; visitors will click and purchase the product, and you will get some commission.
Way #42: Sell Pictures
Salary: From $50 per pic
Check your cellphone; there are a lot of pictures. Out them to work and sell them in different marketplaces. You will get a royalty every time someone uses your picture.
Here are some of the free websites where you can sell your pictures:
Way #43: Reselling
Salary: Depends what you sell
Start reselling on Fiverr and earn without any experience. You will need to work hard and search and sign up on different freelancing websites to get the work and return to Fiverr for finishing the work.
Furthermore, after getting a job on Upwork, going to Fiverr and getting services will establish a way for future customers and more work. I know a lot of resellers who are earning a good fortune out of reselling. The best part is that they worked only for a few months to make good profiles, and now they are enjoying a comfortable workflow.
Way #44: Chat Jobs
Salary: From $30/hr
There are a handful of websites that provide chat jobs to those who have a good command of English speaking and typing. They do not ask for some past experience necessarily. However, you need to check the availability of jobs first. You can contact them via their contact details, and it is recommended not to contact them to ask for a job in their chatbox.
Here are some websites you can join to get online chat jobs with no skill and no experience:
Live Chat Jobs
Way #45: Start a Free Blog
Salary: Sky is the limit
You must have a google account.
Sign in at Blogger.com and start a free blog today. You can either add some images or text there which people should love to watch or read. Monetize your blog and start earning without any skill set.
You can start food blogging or be a freelance fashion blogger as well.
Way #46: Freelance Writing Jobs
Salary: Depends on what you write
There are plenty of sites that can help with freelance writing for freelancers. I am mentioning two of them below!
LinkedIn
LinkedIn Jobs carries out job search listings aimed at bloggers for blogs. So, you can easily find work there!
Writing Access
Writing Access offers writing assignments from freelance writing agencies. It might not pay you much but you can take it as a start.
The membership fee is free and charges are never collected from writers.
If you want to know more about freelance writing then read: 21 Ways How To Find Freelance Writing Jobs [HIGHLY PAID]
Way #47: Teach English
Salary: Depends on your qualification
Many students want to learn English. It is surprisingly easy to find English teaching jobs and you might love to do it!
Preply
Preply provides jobs to English teachers from any college in the USA without any educational qualifications or training experience. So share your knowledge and earn money while sitting on your couch!
SkimaTelling
SkimaTelling provides free online training services that provide valuable tips for the beginner and expert. But to work at Skima, you need to be a native English speaker.
Way #48: Proofreading Jobs
Salary: From $20-$50/hr
You can easily find freelance proofreading work from websites like Linkedin or Simply Hired. And if you want to get more clients then you can provide proofreading services at freelance platforms like Fiverr and Upwork.
And if you are not so good at proofreading then you can take some online courses 🙂
Way #49: Online course creator
Salary: From $30-$50/hr
Make courses on things you are good at and sell them!
Online courses cover various niche topics including entrepreneurship, computer programming, health, personal development education, and much more. You can start your courses online and earn a little money via the online services you are using.
You can create and sell online courses at Ruzuku, Udemy, and Teachable.
Way #50: Bookkeeper
Salary: From $20/Hr
A bookkeeper is responsible for maintaining a company's financial records.
You can find a plethora of freelance bookkeeping jobs on the LinkedIn Jobs job board. Furthermore, on freelancing platforms like Simply Hired or by advertising for free your writing services on Fiverr, you may locate bookkeeping jobs as well.
Way #51: Online Juror
Salary: From $20/hr
Online jurors, also known as virtual jurors, take part in a form of group study that allows attorneys to assess the possible jury reactions to their evidence and defenses before a case goes to court.
Now, you might be thinking about where you can find Online Juror Jobs. Let me help you with it.
Ejury
The online mock juries and focus groups at Ejury allow for the participation of enormous numbers of people in assisting attorneys in determining case value, developing case themes, and determining facts.
Online Verdict
Online Verdict was developed by seasoned trial consultants for the benefit of attorneys. So here, lawyers can obtain case feedback from qualified jurors.
Way #52: Microworker
Salary: From $10/hr
Microworkers do short tasks online that can be completed in a matter of minutes. You can find these jobs on sites like Damongo and Appen.
Way #53: Be Creative (Jobs without Experience)
Salary: Sky is the limit
This is the way that needs your artistic thinking to come in. Think of some new ideas and sell them. I remember one of the freelancers who used to write the company names of the clients on his hand and sell its pictures.
Moreover, find some new ideas and test them in the real world market. Share your ideas with us, and if that will be exciting, we will like to purchase your services.
Now, let us jump to the next level!
We're adding more easy jobs here so kindly keep on visiting.
Bonus: How to Freelance Without Skills
Grab our list of 25 Freelancing Sites With Less Competition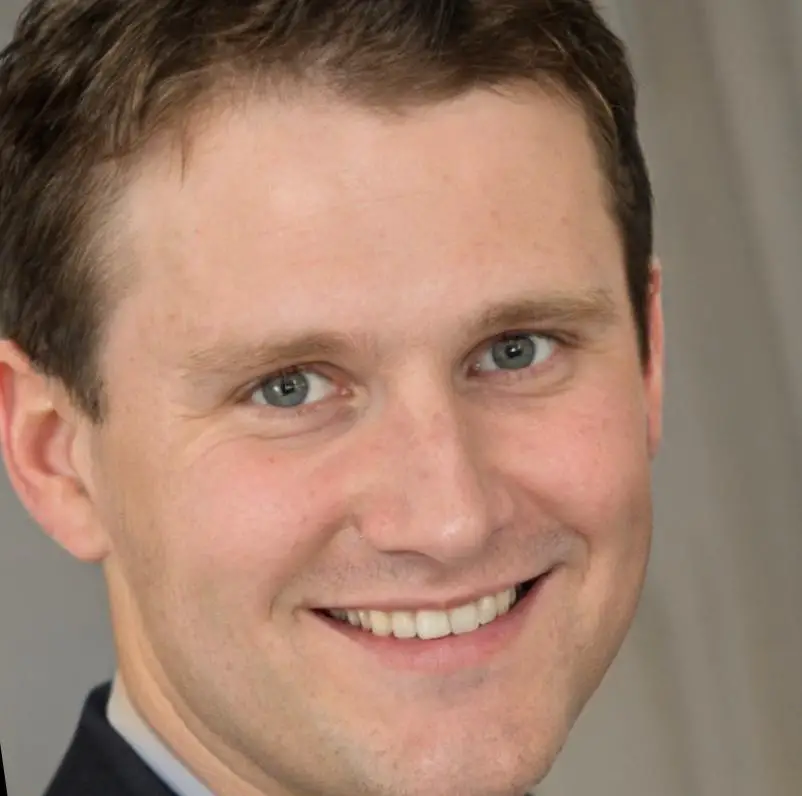 Authors: Jack John & Alexa Smith
Jack and Alexa have been working in the online earning space for 4 years and have interviewed multiple Upwork, Fiverr sellers to get the actual insights about these freelance platforms.
Chief Editor & SEO Auditor: Adila Z.