A lot of people wonder about Fiverr Impressions and they stay unable to find a difference between Fiverr Impressions, Clicks, and Views. First, you need to know what are impressions on Fiverr which we have explained thoroughly here in the post. Here you will learn: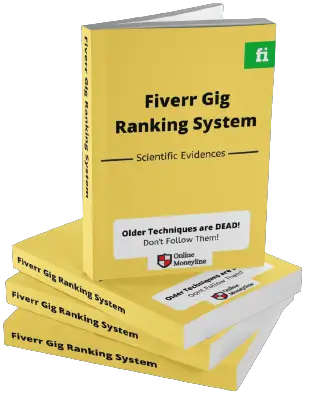 Gig Ranking Secrets NOT Available Anywhere Else!
How To Increase Impressions On Fiverr & Get Clicks
The easiest and straightforward way of getting more impressions and clicks on Fiverr is, promote your gigs and have satisfied and repeated clients so that Fiverr ranks the gig better for more clicks.
Here is a detailed but simple paper to make your concepts clear and also we will share real Fiverr Tips to increase and check impressions on Fiverr.
Let's get started!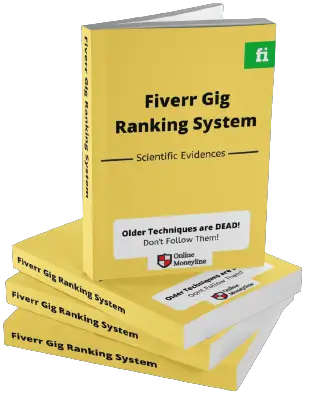 Gig Ranking Secrets NOT Available Anywhere Else!
What are impressions on fiverr?
The simplest definition is that it is the number of displays of your gig on Fiverr.
Got the idea?
Let's dig deeper and after reading this you will come to know what are impressions on fiverr.
Let's take a real example.
Look at this page below. There are various gigs on the page. Now, each one of the sellers will get one impression either I click on the gig or not.

This was a complete page but I cropped only the least required portion to make the things clear.
Now, you can see "165 Services available" written at the top left corner. Right?
10 Killer Tips to Write Fiverr Profile Description
16 Sites Like Fiverr | Legit & Safe
How does Fiverr Work | Easy Guide
It means that if I scroll down and see all the pages, I will get 165 gigs but the impressions will go only to those gigs which I can see on the whole page of my desktop (including those which I can see after scrolling down).
In this image, all 4 gigs will have one impression added to their accounts in the displayed gigs.
Remember, every time a buyer refreshes the page, one impression gets added to all the displayed gigs.
Test: See how many gigs will get impressions on the page below and write down in the comment box below.
Hope now you are clear about what are impressions on Fiverr.
So! Further Clarity on What is Impressions on Fiverr
Many sellers are curious about questions like what is impression on Fiverr. Fiverr impression means the frequency of gigs seen on Fiverr.
It means the number of times the seller gig is visible to the buyers.
It is very important because the seller gets the maximum chance to get hired by the client. The chance of getting the order enhances as many clients can check your gig. 
The higher the impression, the higher your chances to sell your services to buyers. The seller's impression on Fiverr will increase through selecting the specific keywords that can be shown on different search results. 
The Fiverr impression can be carried out in the following way like your gig shown on the Fiverr home page. If someone is interested in your niche then the search result automatically shows your gig.
It can happen when someone plays the video (gigs with videos rank higher) related to your niche and Fiverr shows your gig as a service. The higher impression enhances the more your gig exposures toward the buyers.
The selection of your gig for services is also maximized. The seller interested in knowing what is impression in Fiverr must know the concept of clicks and views.
What is the Difference between Click and View? View was an old metric
Move on to the clicks!
Let' click on one of the gigs above.
That gig will get one click added to the gig statistics.
So, Fiverr clicks are the number of clicks you gig get from where is displayed on the page of the buyer.
They may be the existing buyers you have or the newbies who are looking for some services on the platform.
Views are the number of clicks that a buyer hits inside your gig. For example, a buyer has hit some places inside your gig to see the detail then all those clicks will add the number of views of your gig.
Again, in another way!
Clicks are the number of hits on your gigs and then the buyer did not see anything more on your gig like description, pricing or did not contact.
Views are the number of hits which a buyer made to get more detail about your gig. More views mean your gig is more engaging and there is a high chance to get selected to place an order.
Bingo!
If you want to know about Fiverr clicks impressions and views then kindly leave a comment and we will be happy to help.
On Fiverr, How Many Impressions Are Sufficient?
However, how many first impressions are required for a great performance? It is conditional on various factors, including your level of competence, the competition, and so on.
If your first impressions are poor sometimes, you should modify your tags, increase your promos, or try a different strategy.
Whatever the case may be, with the right information, research & tags, you may easily acquire an impressive boost in the last seven days, which is a fantastic number.
And then, as your platform reputation grows, you'll notice that this number continues to rise. As a result, it's critical to concentrate on converting this traffic (to orders) and gradually establishing a solid reputation.
Why Are Fiverr Impressions So Important?
Impressions are very important. Simply put, the better the first impression, the more likely you are to obtain clients on Fiverr. Your gig is highlighted just on the Fiverr main page or in the featured gigs section. In any case, higher impressions ensure that your gig is seen and that you have a better chance of receiving an order.
How To Increase Impressions On Fiverr: 10 Tips
Now that you know what are impressions on Fiverr there are a lot of ways which you can utilize to increase Fiverr impressions as there is ACTUALLY a lot to do on Fiverr to get more impressions.
Here is the detail of the top-ranking tips you should implement to get more Fiverr impressions.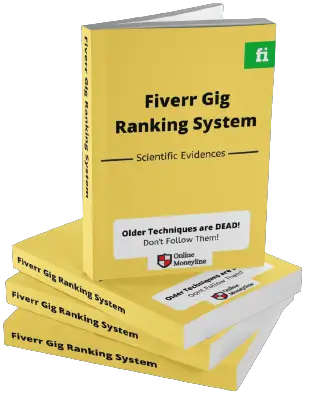 Gig Ranking Secrets NOT Available Anywhere Else!
1. Avoid Fiverr Mistakes
There is an announcement!
You need to avoid ALL the Fiverr mistakes in order to get your gig at the top which means more impressions.
This is the first best thing you can do when it comes to how to increase impressions on Fiverr.
So, take a look at the 45 ways to avoid Fiverr issues and get back. You will feel "Really Informed" after reading the post.
2. Diversity is Key to Fiverr Impression
You must be a graphic designer or a writer or a voice-over actor.
I'm not gonna hire you all!
You need to create multiple gigs under your profile. Only one gig saying that "I will do all your Graphic designing will not work".
Diversify your gig to get more Fiverr impressions and here is an example of how to do it.
Being a graphic designer, you must be creating logos (which is one of the most known works of graphic designers).
Now, you need to create multiple gigs. 1 may be for designing logos, others may be of creating business cards on so on.
You got the idea!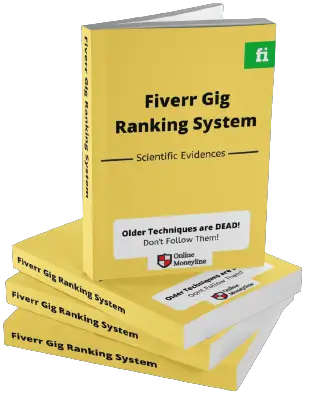 Gig Ranking Secrets NOT Available Anywhere Else!
If you do not have any experience then hit the following image to start working today!
3. Upload a Video
Fiverr wants to deliver the best services to its clients. So, your gig should look original and for that, you can create a video.
Turn on your phone camera and start recording your video. You can also get some professionals to record a video for you.
When you update your video, the Fiverr search engine looks at it as a positive attribute and your gig get more impressions on Fiverr.
Use this with care as sometimes, it doesn't work when you are looking for how to increase impressions on Fiverr and get more clicks.
Describe all your services and give a call to action. You need to have a scriptwriter and can hire one quality and affordable seller here.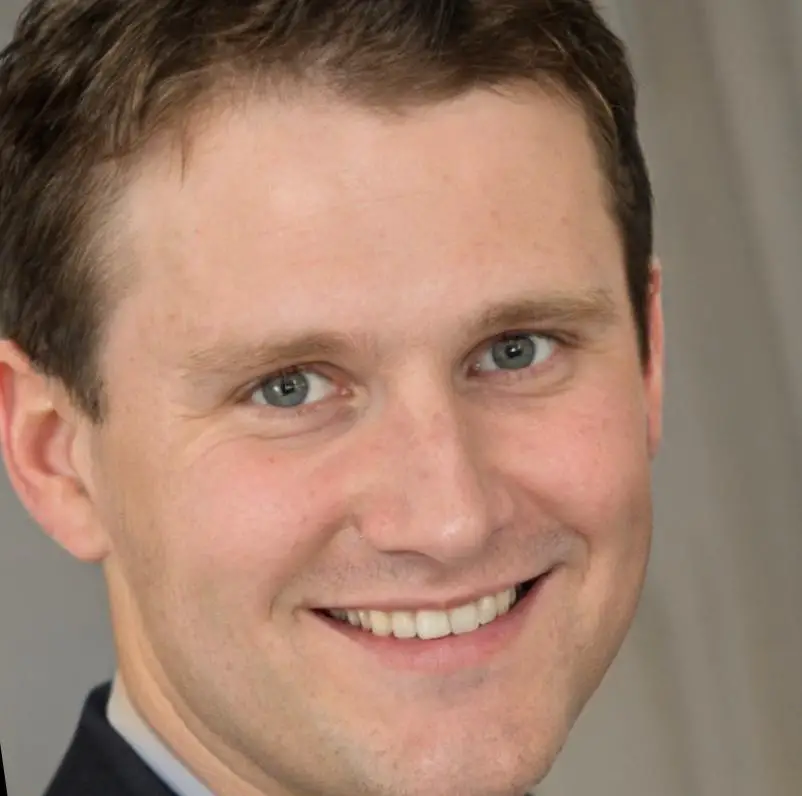 Authors: Jack John & Alexa Smith
Jack and Alexa have been working in the online earning space for 4 years and have interviewed multiple Upwork, Fiverr sellers to get the actual insights about these freelance platforms.
Chief Editor & SEO Auditor: Adila Z.
4. Update Profile
An updated profile means a fresh look at the account and it helps in Fiverr SEO.
Keep on updating your skills and add them to your profile. Never forget to update the video as it will also work to boost the number of impressions you will have.
It is highly recommended to update your video once a month so that your clicks and impressions may increase.
5. Fiverr SEO to Increase Impressions
We must have added it earlier but the thing is that most of the people already know it.
The thing is they do not know the exact way to do it.
It has been asked to have some keywords and add them to the gig description. Whereas it is not as simple as it looks.
There are a lot of sellers who follow the same technique. So, where you should stand?
See, add keywords in the description but do not overdo. Keep the density between 2% to 3%.
ALERT! This is not a big Fiverr Ranking factor as you must have learned from the other resources.

Our Research!!
That's why we recommend you buying the FIVERR RANKING SYSTEM ebook which saves you YEARS of Hardwork. If you don't rank, how would you earn?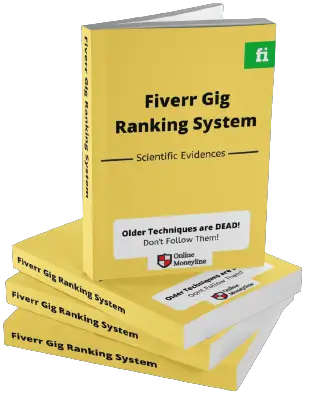 Gig Ranking Secrets NOT Available Anywhere Else!
Use only those keywords where there is not that much competition. It is very important to understand. There is a lot of competition on the well-known gigs so do not jump into those first. At the start of your career give some lesser-known services so that the Fiverr search engine can start believing in you.
6. Stay Online
The most important thing that sellers must do is to stay online. If you stay online all the time, your clicks, conversation, and views increase. Your gig gets more impression and consequently, the chances of getting the order are also enhanced.
You can get more impressions on Fiverr by staying online but use it with care as Fiverr doesn't like spam extensions.
7. Profile 
The only thing that attracts maximum buyers is your profile. Try to make a professional profile with unique keywords.
8. Gigs
Make a professional gig description and select the more selling gig title. It is better to go through different Fiverr blogs or Fiverr forums before making gigs on Fiverr. These forums enable you to make more professional gigs and increase your impression.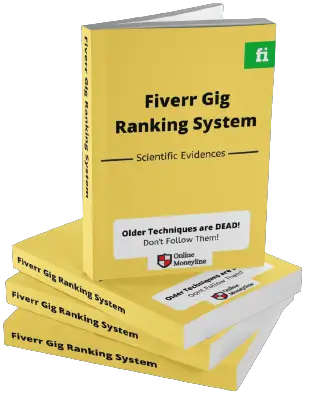 Gig Ranking Secrets NOT Available Anywhere Else!
9. Promotion
Don't rely on Fiverr only. Promote your gig on social sites like Twitter, Facebook, and LinkedIn.
10. Response Time
Try to respond quickly to the buyer and don't hesitate to take challenging orders. It will increase your reviews and potential buyers. Avoid canceling the order without a specific reason.
11. Follow the above rules
Self-explanatory! 🙂
Final Words: how to get more impressions on fiverr
Fiverr is an online marketplace where buyers come every day to buy tons of services and if your gig is getting more impressions then you will rock. If you gig is not getting enough impressions then you need to follow the above steps.
Frequently Asked Questions: how to Improve Gig impressions on fiverr
What are impressions on Fiverr?
The impression is the count of that number which represents how many times your gig goes in front of the target buyer on Fiverr!
Are Fiverr Impressions Real?
Yes! Fiverr tells you the exact count of the impressions in your gig analytics so that you can take the right decision to boost your sale.
Are views and clicks the same thing?
No, both are different terminologies.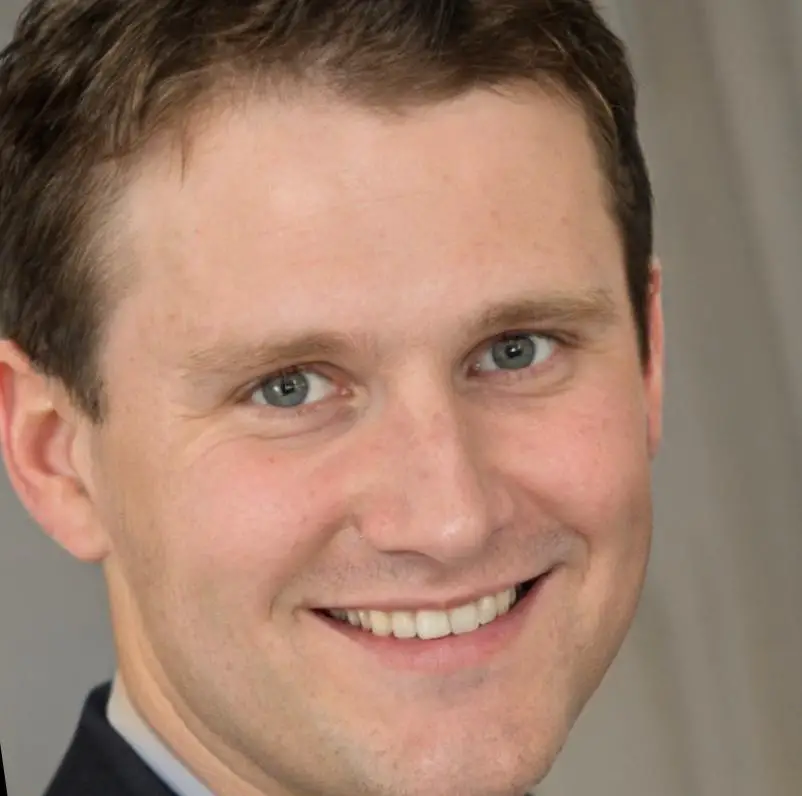 Authors: Jack John & Alexa Smith
Jack and Alexa have been working in the online earning space for 4 years and have interviewed multiple Upwork, Fiverr sellers to get the actual insights about these freelance platforms.
Chief Editor & SEO Auditor: Adila Z.
Tags:
What are impressions on fiverr
What is impression in fiverr
Fiverr impressions
What does impressions mean on fiverr
Fiverr impressions meaning
how to get more impressions on fiverr