Your Fiverr profile description matters a lot, wondering how? Let me tell you.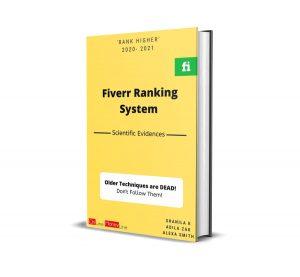 Keyword Addition in Gig is a Tiny Ranking Factor in Fiverr!!
Mega DISCOUNT (1-Time Sale)
When you work with someone then you will surely like to know about them as much as you can, it is natural. So to know about them, you might search into Google or you can check their social media accounts. Ever wonder why are you doing this? This is because the person you are going to work with is completely a stranger to you, so in order to work with them you will have to trust them.
So this is the reason you check their info from different places. Now, consider yourself a buyer and then think, will you hand over your work to any person without knowing anything about them?
No!! You will never do this because if you don't have trust in the next person, you will never give your money to them.
If you really want to work with them you will know about them, and in the case of Fiverr, you will go for their profile description!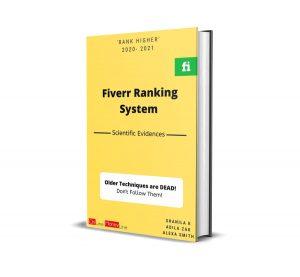 Keyword Addition in Gig is a Tiny Ranking Factor in Fiverr!!
Mega DISCOUNT (1-Time Sale)
Why your Fiverr profile description is so important?
Whenever a buyer comes across your Fiverr profile, he will check your bio/description first and your bio will create either a good or bad impression of you, depends on the quality of your description.
Now you might be wondering, how to write a Fiver profile description, so let me tell you how. If you want the buyer to be satisfied with your description then you must invest some time in writing that. You should tell them why are you better than others, what is the unique point of your service, what benefit they will have by hiring you. You will have to write your Fiverr profile description in the best way to show your real skills.
How to write the best Fiverr profile description or bio?
Here I am going to share 10 Fiverr profile description ideas or tips for this, follow them to win buyers' hearts and minds!!
You must start your Fiverr profile description with a brief introduction. Your introduction must be short, don't add irrelevant things in that.
You have only 600 characters for writing a profile description, so write your introduction accordingly.
JUSSST $1.99 (Limited Time Offer)
2- Write About your Experience
The thing that will make you stand out among other sellers is your experience. If you have experience in the service which you are offering on Fiverr then must write about it as buyers like to work with experienced sellers.
If you add your experiences then your Fiverr profile will start looking professional and unique. And as you know, buyers will only go for a professional and unique seller.
3- Write About your Services
Whatever services you provide, display them in an eye-catchy and creative way. Avoid adding skills in which you are not so good, they will create a bad impression afterwards. Try to tell the buyer why you are the best choice to complete their project.
4- Your Description Should be Clear
Your Fiverr profile description is not a letter, so don't write irrelevant things, write straight on the point. Your description should be strong enough to make the buyer happy. And one more important thing, mostly buyers not even like to read complex and unclear description.
5- Don't Use Difficult Words
Your Fiverr profile description should be easy to understand and written in basic English. Avoid using difficult words as a lot of buyers on Fiverr are nonnative so they might find it difficult to understand the difficult words.
Make sure that your description doesn't have any spelling or grammatical mistakes and proofread your description before posting it on your profile.
6- Make your Description Well-Presented
Your description should be well managed and presented. Don't make it a mess of words, highlight important words and captions.
Use bullets if needed, and make everything look attractive and clear.
7- Talk To the Point
Write on the point only as buyers will not like to read off point things and they will create a bad impression too. So if you want to avoid this then don't use a single word which is irrelevant.
One thing that you should keep in mind, a lot of potential sellers are available on Fiverr to sell the same service like yours, but they still have this type of minor mistakes in their profile due to which some buyers don't buy their service.
So be the one to catch those buyers.
8- Don't Use Lengthy Words
As you know, you only have 600 characters (including spaces) to write your profile description, so don't waste it by writing lengthy words. Try to replace lengthy words by short ones.
Don't write about unnecessary things too and use each word carefully.
9- Customer Satisfaction
Customer satisfaction is the most important part of running a successful business on Fiverr. Write your description in a way that shows you care about your customer and it is an important principle of your work. There is an old saying "a customer will remember the service far longer than he will remember the price". So write your Fiverr description by keeping this in mind.
10- Call-To-Action
Don't hesitate to encourage the buyer to buy your service as a lot of buyers don't buy your service due to some unanswered questions. Tell them to contact you to make things clear and offer some samples to them.
Fiverr Profile Description Template/Example
Don't have any data about it.
Conclusion
If you are a new seller who doesn't have any reviews or ratings on the Fiverr profile then writing an attractive Fiverr profile description is so important. If you write an eye catchy description then it can actually help you to get orders. Give value to your customer and stay on the point.
Keep the above points in your mind and if you have any questions then you can ask in the comment box. We expect nothing but your success!
Good luck with your sales!