Your Fiverr profile description matters a lot, wondering how? Let me tell you.
It is your description for Fiverr which stands out when a buyer looks at your gig. Here, we have compiled a complete guide on writing the best profile description for Fiverr for beginners.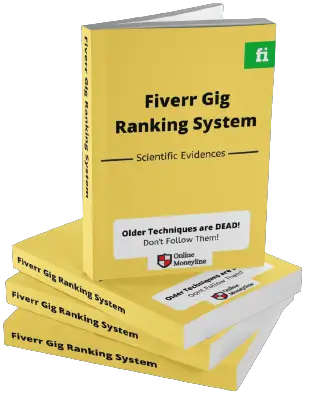 Gig Ranking Secrets NOT Available Anywhere Else!
When you work with someone then you will surely like to know about them as much as you can.
It is natural!
So to know about them, you might search on Google or you can check their social media accounts. Ever wonder why are you doing this?
This is a guide following the examples of Pro sellers Fiverr description examples, Fiverr description ideas with best Fiverr profile description samples.
This is because the person you are going to work with is completely a stranger to you, so in order to work with them you will have to trust them.
This is the reason you check their info from different places. Now, consider yourself a buyer and then think, will you hand over your work to any person without knowing anything about them?
No!!
You will never do this because if you don't have trust in the next person, you will never give your money to them.
If you really want to work with them you will know about them, and in the case of Fiverr, you will go for their profile description!
What is Fiverr Profile Description? fiverr description for beginners
It is a text that a Fiverr seller writes to show his or her expertise to the potential buyer. Normally it shows below your profile picture as shown below description!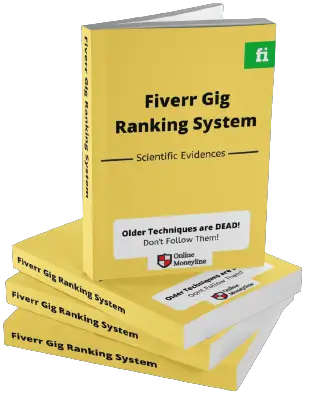 Gig Ranking Secrets NOT Available Anywhere Else!
fiverr description for beginners
Fiverr sellers ask about writing Fiverr descriptions for beginners. The shortest answer is that it should be concise, having mentioned all your experiences and services. It should be easy to understand so that buyers can hire you with ease.
fiverr description ideas
Fiverr description ideas are very straightforward and simple as they should contain your previous experiences, should enlist all your services, and should also tell about some specific terms when you deliver your order!
Why your Fiverr profile description is so important?
Whenever a buyer comes across your Fiverr profile, he will check your bio/description first and your bio.
It will create either a good or bad impression of you, depending on the quality of your description.
You need to stand out in your profile description to get more and more buyers.
Now you might be wondering, how to write a Fiver profile description, so let me tell you how. If you want the buyer to be satisfied with your description then you must invest some time in writing that.
You should tell them why are you better than others, what is the unique point of your service, and what benefit they will have by hiring you. You will have to write your Fiverr profile description in the best way to show your real skills.
Want to rank higher on Fiverr? Read 9 Fiverr Gig SEO Tips | How To Rank Fiverr Gig On 1st Page
Fiverr's profile description should include the following information:
It is imperative that you include all of the relevant information about your work experience in your profile description. Among the topics you should cover is how you go about delivering an order.
Add-ons that you provide.
A list of customers you've worked with.
What distinguishes you from your competitors.
A subdued call-to-action.
How to write the best Fiverr profile description or bio?
Here I am going to share 14 Fiverr profile description ideas with Fiverr descriptions for beginners samples and tips, follow them to win buyers' hearts and minds!!
1. Brief Introduction
You must start your Fiverr profile description with a brief introduction. Your introduction must be short, don't add irrelevant things to that.
This method is valid, especially if you are looking for a Fiverr description for beginners.
You have only 600 characters for writing a profile description, so write your introduction accordingly.
The below screenshot shows a perfectly written first intro line of the Fiverr profile description.

2- Write About your Experience
The thing that will make you stand out among other sellers is your experience. If you have experience in the service which you are offering on Fiverr then must write about it as buyers like to work with experienced sellers.
If you add your experiences then your Fiverr profile will start looking professional and unique. And as you know, buyers will only go for a professional and unique seller.
Your description for Fiverr will stand out if you write all your experience in it.
The below example does not show a good stand in front of the buyer as they normally told what they deliver which comes in the gig description and packages already.
3. Write About your Services
Whatever services you provide, display them in an eye-catchy and creative way. Avoid adding skills in which you are not so good, they will create a bad impression afterward. Try to tell the buyer why you are the best choice to complete their project.
The following image shows the perfect description of services along with the use of bolded letters.
4. Your Description Should be Clear
Your Fiverr profile description is not a letter, so don't write irrelevant things, write straight on the point. Your description should be strong enough to make the buyer happy. And one more important thing, most buyers do not even like to read the complex and unclear descriptions.
Below is a clearly written example of Fiverr profile description where the seller used space to make it more readable!
This is a perfect example of both Fiverr description for beginners and pros.
STOP! You need to know Fiverr profile images rules to avoid problems. Read Fiverr Profile Picture Size & Rules – Must Have!! to know everything.
5. Don't Use Difficult Words – best description for fiverr
Your Fiverr profile description should be easy to understand and written in basic English. Avoid using difficult words as a lot of buyers on Fiverr are nonnative so they might find it difficult to understand the difficult words.
Below is a Fiverr profile description where the seller has told about herself in a perfect way!
6. Make your Description Well-Presented
Your description should be well managed and presented. Don't make it a mess of words, highlight important words and captions.
Use bullets if needed, and make everything look attractive and clear.
Below is a perfect example!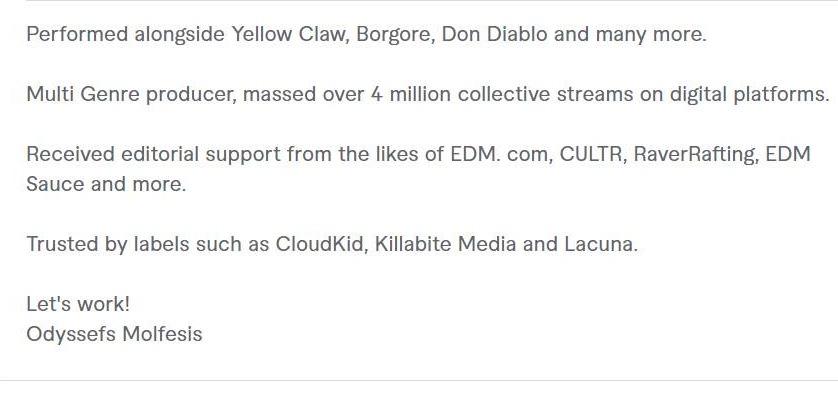 7. Talk To the Point
Write on the point only as buyers will not like to read off-point things and they will create a bad impression too. So if you want to avoid this then don't use a single word that is irrelevant.
One thing that you should keep in mind, a lot of potential sellers are available on Fiverr to sell the same service like yours, but they still have this type of minor mistake in their profile due to which some buyers don't buy their service.
Make sure that your description doesn't have any spelling or grammatical mistakes and proofread your description before posting it on your profile.
So be the one to catch those buyers.
8. Don't Use Lengthy Words
As you know, you only have 600 characters (including spaces) to write your profile description, so don't waste it by writing lengthy words. Try to replace lengthy words with short ones.
Don't write about unnecessary things too and use each word carefully.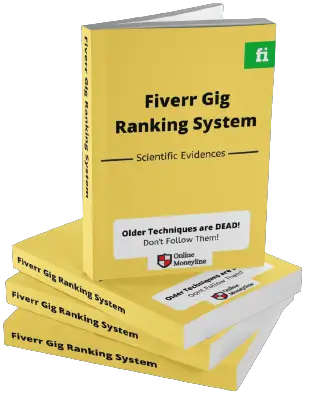 Gig Ranking Secrets NOT Available Anywhere Else!
9. Customer Satisfaction
Customer satisfaction is the most important part of running a successful business on Fiverr.
Write your description for the Fiverr account in a way that shows you care about your customer and it is an important principle of your work. There is an old saying "a customer will remember the service far longer than he will remember the price". So write your Fiverr description by keeping this in mind.
10. Call-To-Action
Don't hesitate to encourage the buyer to buy your service as a lot of buyers don't buy your service due to some unanswered questions. Tell them to contact you to make things clear and offer some samples to them.
11. Stay Relevant
If you write irrelevant things in your Fiverr profile description, the buyer will catch and will not see you as a professional.
Need a more detailed guide? Hop on to Write Fiverr Gig Description! Best 21 HACKS 6 Templates FREE
Fiverr profile description means PROFILE description and you are not expected to write anything which is not related to you!
Below is a bad example of Fiverr Profile Description.
12. Customer Enlisting
With this new tool, Fiverr has given some of its most popular sellers the ability to install a widget that displays their customer base. One such brand is seen in the picture below.>>>>>>
As a result, many new and inexperienced sellers lack this choice. 
As a result, you'll get greater credibility and social evidence for your abilities.
13. Your work history
After they've seen your performance, buyers want to know more about your experience in the field. It is clear from this seller's profile description has utilized the space efficiently to expand on the sectors covered.
14. Be mindful of search engine optimization (SEO)
To rank on the top page of the Fiverr search results, doing Fiverr SEO properly is vital. It's a free way to get more people to come to your performances. Additionally, SEO-driven traffic has a higher conversion rate.
In addition to using relevant keywords in the job description, be sure to include them in your profile description as well. Your SEO efforts will benefit from this added step. SEO is the greatest approach to getting your jobs out there.
Fiverr description for beginners sample & Examples
Profile Description Example for Writers
Sample 1: Fiverr Profile Description Example for Writers
Hey, I am a productive writer, having five years of experience in the writing and editing field. You can check out my published fiction as a sample.
I am also interested in painting, photography, and getting together with friends. While spending a lot of time with my two dogs, I can spare a few hours for writing as well.
I am a blogger and can produce worthy content. feel free to contact me for services. I will be passionate to provide you with the best services.
Sample 2: Profile Description Example for Writers – fiverr description sample
I am content and creative writer, having more than 25 years of experience. My expertise includes graphic writing, content writing, and video script writing. I love to spend my time in these activities.
I am completely addicted to these activities and try my hardest to produce original and valuable content. There is nothing difficult or impossible, just to start with the sheer application of creativity and produce valuable content. Kindly contact me to buy my services. Thank you.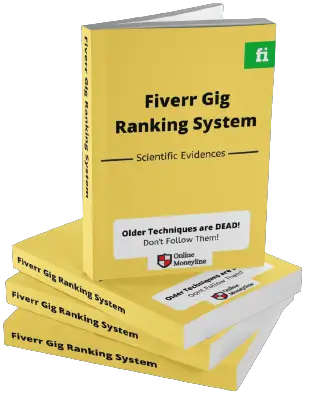 Gig Ranking Secrets NOT Available Anywhere Else!
graphic designer description for fiverr
Sample 1: graphic designer description for fiverr
I am a diligent designer with excellent communication skills. I can create creativity and unique work with full originality. I can't limit my achievement and growth as I'm always willing to face challenges. I am always ready to take risks and prove to be a good choice.
I have been working as a graphic designer for many years. Feel free to contact me for the best services.
Sample 2: Fiverr Profile Description For Graphic designers
Hey, I am an experienced photoshop editor and have more than 20 years of experience in photoshop editing. I can provide the services in a very short time.
My passion to face hardly polish my skills in a way that I can work with complexities and keenly compose, edit and modify the thing into a valuable product.
I am willing to share my unique skills with you.
Give me a chance to prove myself!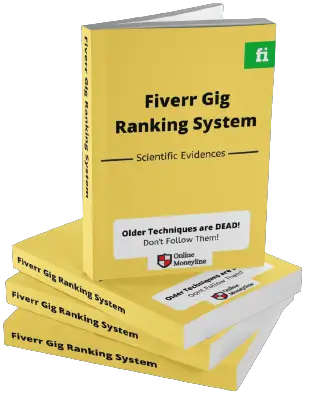 Gig Ranking Secrets NOT Available Anywhere Else!
Profile Description Samples Related to Data Entry
Sample 1: Fiverr Profile Description Samples Related to Data Entry
I am a data entry operator. I can provide services related to web search, data entry, copy-paste tasks, Excel tasks, Data collection, and research.
I have been working as a data entry operator for three years. I can work with a team and can solve the bulk assignment in the required time. I can provide the best services according to client demand.
Sample 2: Profile Description Samples Related to Data Entry
I am a passionate freelancer working in different niches. I have been working in the following field for many years including Data entry, Shopify, web research, store management, digital marketing, and virtual assistant.
You can contact me for the listed services. I will try my best to do your task with full satisfaction. You can find my work sample on the profile as well. 
Profile Description Samples Related to Digital Marketing
Sample 1: Profile Description Samples Related to Digital Marketing
Hey, I am a professional digital marketer having much experience in this field. I am the CEO of a popular App in the country (write if you own any enterprise). Besides marketing, I am involved in many businesses as well.
Currently, I am working for X different businesses. I can provide you with the best solution for your business issues. My marketing services not only uplift your business but also provide much exposure to your business. I can save your marketing time by providing the best services in no time. I am on Fiverr as well to boost my business experience.
Please contact me to promote your product and services. 
Sample 2: Fiverr Profile Description Samples Related to Digital Marketing
Hey all, I am a social media expert and can provide you with services related to product description, Facebook marketing, and content marketing. I get digital marketing training through a renowned training institute.
I have good experience in this field and complete many projects related to digital marketing. I provided the links for my previous work sample. I can promote every product or service on different social sites. I can provide this service all over the world.
I am very responsible and provide this service manually with full responsibility. I can boost your business with my best services. Please, contact me for the best services.
Description for a Fiverr job for logo design
Hello, I'm a US-based seller on Fiverr who has been providing design services to small companies since 2011! There is no project too big or too little for me to handle! Other areas of expertise include branding for social media, packaging, artwork, and website design and implementation. Contacting me for any kind of graphic design work is always a pleasure.
Example of a fiverr profile for video editing
Hi! I'm a full-time video editor and content producer in the industry. my youtube channel is seen by more than XX million people and has over XX followers. YouTube knowledge and creative talent to design and produce eye-catching graphics that bring your films to life with outstanding video editing centered on the viewing experience and audience retention to help generate videos that people want to watch!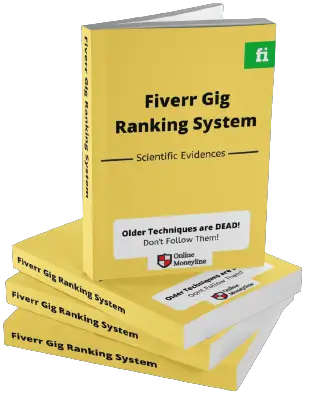 Gig Ranking Secrets NOT Available Anywhere Else!
Conclusion: Fiverr Profile Description | description for fiverr
If you are a new seller who doesn't have any reviews or ratings on the Fiverr profile then writing an attractive Fiverr profile description is so important. If you write an eye catchy description for the Fiverr account then it can actually help you to get orders. Give value to your customer and stay on the point.
Keep the above points in your mind and if you have any questions then you can ask in the comment box. We expect nothing but your success! 
Good luck with your sales!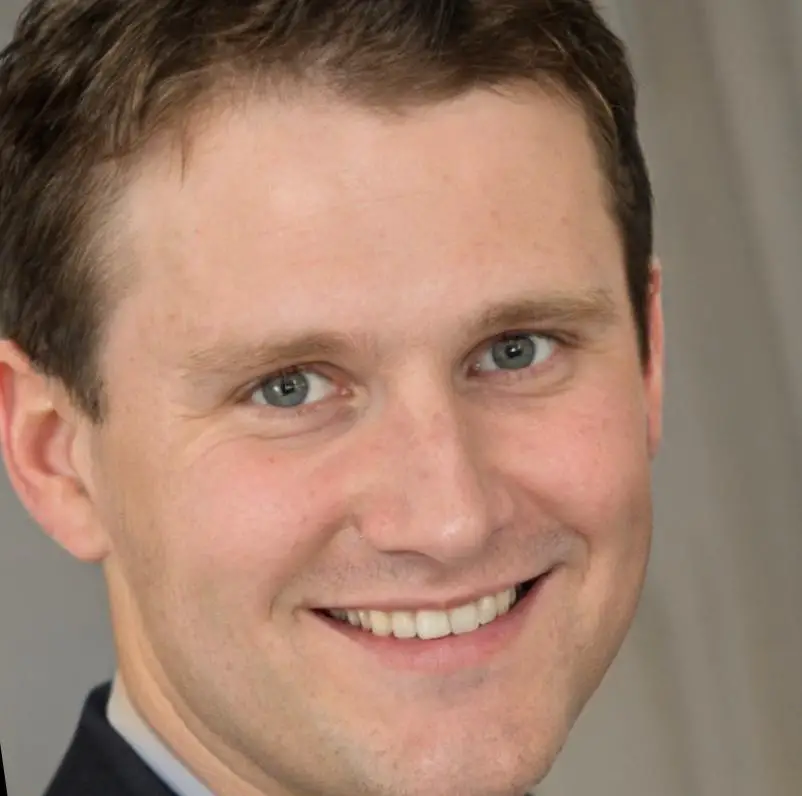 Authors: Jack John & Alexa Smith
Jack and Alexa have been working in the online earning space for 4 years and have interviewed multiple Upwork, Fiverr sellers to get the actual insights about these freelance platforms.
Chief Editor & SEO Auditor: Adila Z.