No too back! It's just 5 years ago, I was sitting in my garden and thinking to travel the world but what will happen to my job? Then now this COVID, Ah! Then the idea on how to make money copywriting clicked my mind and I start it as a professional copywriter that's why you are reading my article here today!
What is copywriting?
In this, you, a freelance copywriter, can make money and cash doing business while sitting at your home.
Copywriting business can be defined as the act of writing a handbook or manual for the intention of publicity or advertising and other marketing assorts. It is convincing somebody or an organization or the public through writing.
What is Copy? – how to make money copywriting
The term copy refers to written material that is intended to convince an individual or community to take a specific action. Writing copy for a customer, whether for web or print media, is known as copywriting.
Where to start to become a copywriter?
Fiverr is the best place if you have less money and more time. But if you can invest in your writing business, then go to Freelancer.com or Guru.com for copywriting jobs online. Upwork is another site where you can earn as a copywriter but it is saturated and, above all, it is difficult to get your account approved as a copywriter there.
Why You Should Start Copywriting Business?
| | |
| --- | --- |
| Item | Scope |
| Online & Offline Businesses are hiring copywriters | 100/100 |
| How much money you can make copywriting | 80% of copywriters earning between $35k – $65k per year |
| What to expect? | The average copywriter makes $250 to $750/website page |
| Which copywriter earns the most? | $2000 to $4000 for short sales letters |
Sources: Payscale and Salary.com
What's needed to make money copywriting
Item
Comments
Education
The best part is that you do not need any special education to start writing copies or become a copywriter.
Some writers have not taken a single class in their whole life and earn a lot of money in this business
Home
It means that you can make it the full-time job or business that you can do with the comfort of your home.
Instruments
Laptop/PC and an internet connection
Clients
Freelancer.com Guru.com Upwork: Fiverr is the best place.
Full information
We have a dedicated category about copywriting business.
This article will provide you with all the information about copywriting, different courses,
skills, and forums that offer you jobs as a copywriter to get started and earn money as well as how to become a copywriter.
If you have no degree then it's okay learn How to become a freelance writer without a degree.
If you have no time for typing or you don't know how to type faster then check 12 Best Article Spinner [Paid, Free & Recommended].
The above mentioned resources are one of the best when it comes to How To Make Money Copywriting.
Why Businesses Need Your Copywriting Services?
Consistency of the brand is ensured
Makes the company stand out
Makes an emotional connection with your audience
Trust a Professional Copywriter with Your Words
Saves time and allows you to focus on your business
Encourages customers to take action
Often, it is purchased in printing form. A good Copywriter shows his excellence in proving that written words can have the authority and power to satisfy people to take any action before buying and selecting the best item. It is all about advertising.
The aim of this copy is almost always to promote a product or service to get more business from clients, and it can range from an "About Us" page on a company's website to an outright sales pitch. The written material – or 'copy' – is often enough to convince people to purchase.
This also eliminates the need for a sales call or an in-person meeting. Since your published copy can close a deal on its own. If you want to earn or make money from copywriting then you must have knowledge and skills for effective Copywriting.
Potential Of Copywriting Business
How To Make Money Copywriting: Potential of copywriting
What does a Copywriter do?
A copywriter does lots of things and you need to have excellent language skills to become a copywriter. On banners and brochures, they compose promotional notes.
They write television and radio advertisement scripts.
Copywriters assist in the creation of messages for electronic or print ads, Twitter, Instagram,
Facebook, and other social networking copy, email newsletters, and brand catchphrases for
businesses.
Copywriters, for instance, are the people that create the slogan for a dating website for new
users to register.
If you have signed up for a dating service, it was most likely because of a clever tagline
written by a copywriter. So, this is what a Copywriter does.
Also, the cheerful TV ad chorus lyrics are written by copywriters.
You can do this all when you are searching for How To Make Money Copywriting.
Skills and Abilities of a Copywriter
It is a highly sought-after skill. After enrolling in a very short training program that teaches you the art of copywriting, you can start a profitable copywriting company or business without a college degree or much money.
You need several "soft skills" in comparison to schooling and written examples to succeed:
| | |
| --- | --- |
| Creativity | It is mostly about imagination, so you'll have an innate skill for it. It highly depends on creativity. |
| Eye For Detail | It's all about the little things when it comes to customer satisfaction. |
| Communication | Copywriters should be able to interact between colleagues and clients properly and effectively. |
| Social Media | A good candidate would have a strong understanding of SEO principles as well as excellent writing skills and knowledge of the complexities of social media networking. |
| Pick Up New Skills | This type of work is better suited to those who can share tales with pictures and words and who can come up with new ideas. Tales are what sell goods, and posters and pictures merely create stories. Entering an organization's production department is also a great way to see if you have got the skills to be a copywriter. |
How To Make Money Copywriting: Skills and Abilities of a Copywriter
Additional Skills- Earn Money with Copywriting
To become a copywriter or take it as a full-time business to earn a decent living, you will need to get few more important skills. They are as follows:
SEO Working knowledge
SEO (Search Engine Optimization) is the rare skill of content creation that is "search engine oriented," a constantly evolving topic that needs its very own platform. After all, there is indeed a wealth of knowledge available on each subject on the internet.
An Appropriate Tone
An Appropriate Tone is a tone that is relevant to a given situation. Although it is possible to make a decent living by doing this type of business in just one language, the tone is a different scenario.
You'll quickly discover that different copywriting employment demand different tones in their script, including informal, structured, technological, and many more. The number of jobs you will take would be seriously restricted if you seem unable to move between any of these tones.
Proficiency in a Language
As such, language competence refers to the ability to compose proficiently in the language required by your customer. It's pointless to take on a German job if English is your first tongue. You should have command of your first language.
Responsibilities and Duties of a Copywriter- Earn Money with Copywriting
The task of a copywriter may not even be exciting and it's uncommon for work to become a practical reality, but the good news is that it's a valuable one that has a significant effect on a firm's or brand's identity and credibility. Copywriters are responsible for things such as:
Propose Concepts for Copy
Suggest copy ideas and present them to the company's management, along with the corresponding plan. In this way, the clients will get an overview of your work and will be satisfied with you.
Interpret Creative Direction
Interpreting creative direction will attract the client's attention. Turn the suggestions from a qualified plan into a convincing copy by interpreting artistic control.
Partnership
Copywriters collaborate with a wide range of people in the public relations, sales, and customer support departments.
Social Media Copywriting
Copywriters must create content that demonstrates or represents the customer's product or voice and the brand of the business they are writing for.
Produce Error-Free Material
The material should be of excellent quality and follow the firm's specific format. Don't add extra information that makes the content lengthy and boring.
Handle Multiple Projects
This is the duty and responsibility of a Copywriter to manage his time and projects. Different tasks with strict schedules must be juggled.
Why Should You Choose to Work Online as a Copywriter?
There are thousands of online jobs on LinkedIn and other freelancing platforms that can help your business to prosper. Some pay by the hour while some pay by project. They all have their benefits and profit. But the number of writing jobs is increasing day by day rapidly and that provides a great opportunity for the students who prefer online working to office work.
This is not only for it but also for other writing jobs like articles, journals, research papers, assignments, blog posts, and scriptwriting.
Work Place
Copywriters can work from anywhere. If they are working as an employee of copywriting then they can do it in the office. Also, they can choose to work part-time as well as full-time.
Work Timetable
Copywriters may work for many hours. If they have a deadline for a project, they work late at night for hours. It is said that 65% of writers do their job online as a freelancer, and assign their hours. While 25% of writers do their job part-time.
how much money can you make as a copywriter?
Now, you are learning the process of How To Make Money Copywriting!
What about earning?
Actually, a copywriter can make a huge amount of dollars from just one blog $1/50 words to $100/50 words. A Copywriter can make up to $30 per hour and thus $62,000 per year. It all relies on your level of ability and previous experiences.
A fresh copywriter with little training and copywriting skill can hope to pay between $3,000 and $15,000 per year, whereas a medium-experienced copywriter can expect to gain between $75,000 and $150,000 annually.
On their own, a highly qualified copywriter may make more than $300,000 annually. It actually is true and it depends on what type of service you're providing to a business. The more you write, the more you earn!
How to Become a freelance Copywriter
A lot of people ask, how to become a copywriter without a degree? Well, here you got your answer!
Writing copies does not require any education but you should have learned some skills for copywriting to become a copywriter and make yourself the best freelance Copywriter. You can learn these skills online or offline.
There are lots of academics who provide the course for you to become a copywriter. It necessitates a certain level of knowledge, schooling, and practice. Without knowing the best practices, it's impossible that you'll get prestigious copywriting work on your very first attempt.
Will ChatGPT replace software engineers? A Complete Guide
In short, show your writing skills, find your clients as well as define your charge, show your scale, and create your name to become a copywriter and that's it! Work and make money copywriting.
Most of the copywriters who learn about How To Make Money Copywriting start from freelancing websites or copywriting sites.
Remember a copywriter is not just a highly educated person that loves to write in fact every person can do this great job.
One way of learning the abilities you have to be a freelance copywriter is to take the online course. Here is a brief description of copywriting programs and also some great copywriting courses to recommend which will help you become a copywriter.
"isn't it" or "is not it" – Grammatically Correct
[Actual Writing Websites] $50-$750 | In-depth Step-by-Step Article
The Benefits of Taking a Copywriting Course- Earn Money with Copywriting
Coursework is not just for newcomers who are starting to freelance. Investing in your career is a perfect way to do so. Also, the most seasoned professionals will discover something useful. Here are some of the most common reasons why people enroll in these classes.
It's All About the Quality
When it comes to technical advancement, quality is fundamental. Nobody likes to spend hours in a poor copywriting lesson, particularly if that's expensive or whether it's their first.
Look for courses recommended by other authors that were created by true professionals with experiences who write copy in the way you like to do. A course's expense does not always imply that it is superior to a free course. Some costly courses can only include a small amount of material, while an independent expert can give you minutes of continuous guidance.
On the other side, the websites are littered with poor online resources. As a result, some of the more costly courses are worthwhile. You'll have to weigh the benefits of each course against the cost.
Who Created It?
Although if they wouldn't have any professional experience, they make and sell courses using online resources. Some people are claiming to be experts despite having no qualifications or proof to back up their position. Please ensure the copywriting classes you participate in are taught by someone who can demonstrate their knowledge.
Top Eight Copywriting Courses- Earn Money with Copywriting
Eight copywriting courses are well worth your time. It's complicated to skim through the hundreds of accessible online classes. Below is a brief list of lessons that you can consider taking, regardless of your present level of writing experience.
It would be unjust to leave The Well-Fed Writer off of any list about how to become a paid, competent writer. This contains business authors, copywriters, and publicity writers, among other types of commercial writers. Although the site and videos appear to be a little out of date, the author's knowledge is valuable.
The Well-Fed Writer has a lot of great resources for copywriters, like the Well-Fed Writer TimeLine, that can help you save money and time in the early stage of your career by providing you with a progressive process for getting your business off the ground.
You will find many templates in The Deluxe Well-Fed Tools that you can utilize for your work. If you are an experienced Freelancer then it is not a good purchase for you as you will have of course your projects record that you can use as a template for your new work.
However, you can find good blog posts on the website for reading and that is for all levels of readers.
Here you will find the best writing expert Malcolm Gladwell. He is a proficient author and writes mainly on social sciences, sociology, and psychology.
He has worked as a contributing editor for The New Yorker for several years. The All Access subscription, which charges $15 a month, offers you access to Gladwell's 24 courses and related worksheets, which are accessible via the MasterClass website.
You will also practice scriptwriting from Aaron Sorkin, investigative reporting from Bob Woodward, and writing from Novelist James Patterson as part of your subscription.
Unbounce offers a free landing page course called Unbounce Landing Page. It covers a broad range of subjects, including landing page designing and writing.
It provides you a course that includes some useful advice for authors who are creating websites that turn tourists into customers. Note that the techniques you acquire in this course can be applied to any forum, not just the one suggested in the lesson.
4-Peep Laja's "Quick Course on Effective Website Copywriting"
Laja's "Quick Course on Effective Website Copywriting" may be considered something of an essay than an engaging program. The post, on the other hand, offers a comprehensive summary of website copywriting and is free to read. 
You will also find there some intriguing examples of successful writing and techniques for creating copy that project from the crowd.
5-John Carlton's SimpleWritingSystem.com
He is a prominent freelance Copywriter who specializes in digital marketing. In return for your email account, he provides few free video-based lessons and Pdf files, along with some paid courses.
Even if you have decades of work expertise in copywriting, the free tools are possible to download just to learn.
HubSpot provides a range of advertising and composition classes, along with training about how to use the firm's premium materials. There are free tutorials on online advertising, digital marketing, social marketing, and email campaigns included in this package.
You would not be required to pay any amount to obtain these qualifications. Obtaining these qualifications is essential for freelance copywriters.
It will help you improve your portfolio or Website link while still providing useful information to your customers. This is a cost-free way to get your career to begin.
This website not only tells how to How To Make Money Copywriting but will also help you in marketing your copywriting business.
7-Kopywriting Kourse's Free Copywriting Course
Kopywriting Kourse offers a free copywriting tutorial that explains the copywriting procedure in simple terms. Its eight different courses include a combination of visuals and content-based synopses.
Most of the curriculum is only presented in this lesson, whereas others are completed in other courses. In particular, in the Kopywriting Kourse, Kourse employs the AIDA formula, which explains how to fully involve the readers.
It contains implementable methods that appear to be new. Furthermore, the free Kopywriting Guideline file is a PDF that contains several valuable pieces of information. It takes you into every phase of the copywriting process, which is helpful when you don't know where to begin.
Khan Academy has a wide collection of online resources for copywriters, most of which are geared toward students. Pixar in a Box: The Art of Storytelling, on the other hand, is an entertaining and informative writing class that illustrates some of the text production used by Pixar to produce its award-winning content.
This knowledge can be applied to your copywriting projects to help you incorporate more rhetorical strategies. In addition, it is brief, simple to follow, and completely free for copywriters.
How to Start Copywriting or become a copywriter to make money
In the past, people used to freelance or find copywriting jobs through marketing to make money just like other normal jobs. They used to advertise their services and had to make sure that their marketing is effective to make people give them work. 
These days, the world has become a global village. Many online websites can help you become a copywriter to earn money while sitting at your home. Many writing websites give a lot of work about copywriting without letting you do any tough marketing. You must achieve your work and get a lot of money.
A true copywriter is someone who pays his full attention while writing a blog post or copy.
How to Get Copywriting Work? Earn money with copywriting
In the dawn of the internet, you would search for work in a certain way you would look for any other self-employed job to make money. You would promote your products and persuade customers, which almost always require you to build a blog page or post, or posts, and hope that people might visit them.
Thank goodness, many more avenues to find copywriting work to create a good figures business have arisen as a result of the numerous advancements in online money-making possibilities, including LinkedIn and Twitter. All you need is to apply a good strategy.
1. Freelancing Forums for Copywriters
| | |
| --- | --- |
| Upwork | 80/100 |
| Fiverr (For Beginners) | 70/100 |
| Freelancer.com | 60/100 |
| Talkfreelance | 40/100 |
| WAHM | 45/100 |
| WriterNet | 40/100 |
| Home Business Forums | 40/100 |
Freelance forums for Copywriters
These forums are genuine sites that allow you to show your skills that allow you to make money. Getting all of the functionality of a network typically costs money. Every day, many clients post jobs.
Freelancing sites are a good compromise among content mills and working for yourself. Pay prices that could be higher. When and how you want to work is up to you.
There are jobs for everybody. Job is available almost always for you from every company to grab and make money. You register as a freelance writer to get a job, identical to how content mills work, and customers sign up to order products. You can then look at the applications and submit a proposal for one you prefer.
In general, a proposal entails first persuading the prospective customer that you are worthy of the assignment that becomes simpler if you have a track record of positive responses persuading them that you are the best candidate for the assignment and can meet their timeline, and ultimately, offering them a budget range for the project.
It's difficult to know how much to charge for your work. In terms of copywriting income, freelancing sites are squarely in the center.
Customers seeking the best available product at the lowest available price will search out reputable freelance copywriters or companies, while those seeking the best customer outcome regardless of the price will search out valued copywriters or enterprises.
As a result, if you rate yourself too small, the customer will probably think your standard of service is not up to the mark. Likewise, if you charge too much for your services, the client would refuse to pay that fee. Keep average pay rate, so you can make money while your client is also happy.
Freelance websites usually operate on a basic model which allows you to subscribe and then use the site for free while losing out on certain functionality. For instance, Upwork employs a point system in which each pitch is worth a certain number of points.
Paying premium not only earns you more value, but it also helps you to know what other people are competing on the job then you can create an educated decision when purchasing it.
2. Pointers
It's crucial to regard your time wisely. Perhaps it's not important to you but if it takes you an hour to take a job that pays just $5. Getting paid $5 for 60 minutes when you would have earned nothing could, however, be sufficient of a draw.
You should have to assess your specific position. It's easy to lose track of time while doing routine copywriting work, but it's crucial to maintain a high level of standard.
Poor feedback on all of the above sites, or with customers will quickly render you unemployed. Clients that don't trust the work should be avoided. Take the guidance and leave immediately if a customer is always seeking to negotiate a lower value or wants to pay even less than the industry rate for a task.
Most of all, try to have fun doing it. If you don't enjoy or make writing simple, you'll suffer in the copywriting field. Luckily, in this day and age of social media, you can do it for absolutely free.
3. Content Mills
For most freelance copywriters, the word "content mill" has a bad rep. A content mill is a firm that "appoints" authors to accomplish writing assignments for its customers (usually completely online).
Users prefer content mills as their rates are much cheaper than a traditional copywriting company or person, and copywriters like them because they eliminate the pressure to make marketing tactics to get the job.
In most cases, the copywriter will register for a content mill platform and undergo some sort of screening to ensure that they are qualified for the job. Some platforms will welcome almost anyone, but they will be graded according to their capacity, with lower scores restricting you to the lesser amount for the work.
Since the tasks on offer are first come, first served, these programs will go for days or even weeks without any appointments offered, so it's better not to focus on just one. The Content Mill went out and looks for work, usually receiving applications like "500 product details for our collection of lighting systems," which they will then publish on the company's website.
When copywriters like you log in to the website, they'll notice that there are 500 new job opportunities that many businesses posted, each of which is a single brand review. To conclude, we can say that a Copywriter does a lot than other content writers.
Apart from these platforms, LinkedIn also offers a great opportunity for copywriters.
Tips for Copywriters- Earn Money with Copywriting
Here are some important tips for you to learn to become a copywriter that will help you stand out among other copywriters in your business, and you can make money more than what you're earning now. 
Perfect Language and Accent 
Complete Knowledge of Topic
Simply Define your Point of View
Proper Attention for Work
Make Yourself Able to Solve Client's Problems
Learn Basic English Language 
If you want to earn money copywriting, then start from 25 Best Freelance Writing Websites: Pros & Cons.
What you Need to Know to Make money copywriting
In copywriting, you must know and learn about these things to get started and make money:
| | |
| --- | --- |
| Copywriting Item | Copywriting Earning Potential |
| Copy Sale Pages | Very High |
| Landing Pages | Very High |
| Email Writing | High |
| Article Writing | Medium |
| Case Studies | High |
| Research Writing | High |
| Academic Writing | High |
| Blog Article  | Medium to High |
| Different Studies | Medium to High |
| Best White Papers  | High |
| Brochures | Medium |
| Presentations | Medium to High |
| Video scripts | Medium to High |
| Product descriptions | Very High |
| Lead Magnets | High |
What you Need to Know to Make money copywriting
When you will start giving your services to make money, you will see or learn that copywriters are more than just writers. In fact, copywriters belong to every field of life. To be a perfect copywriter, you will need to know about all the major elements. I should say that it is easy to start.
how to be a copywriter and earn money from home
There is a lot of shouts over there about copywriters but you will face stiff competition and it is true. Most writers do not make a huge amount of money and let's face it.
What you need to do then?
Write for the companies as they are hiring you to get sales to make money. You can get these clients either on freelance sites or better approach different sites manually.
Watch the video below to find out what strategy can help you make more.
How copywriting work can help you become a digital nomad?
If you want to become a digital nomad, become a copywriter as it can help you a lot. If you love traveling and working remotely within your confines while being remote, this is the type of work you should choose.
To become a copywriter and digital nomad who will be writing copy or copies, all you need is a stable internet connection, a laptop, excellent language skills, persuasion, and, last but not the least, motivation.
Once you have decided to become a freelance copywriter and have a skill that sells to make money online, you're already halfway to become a copywriter. So, write a copy that engages, connects, sells, and provides value to establish a business that will pay you off in the long run while also helps your potential clients.
How to Get Started as a Freelance Copywriter?
Starting as a freelance copywriter and while learning How To Make Money Copywriting is not difficult as long as you follow some steps. Let's get started!
Define Your Niche
Now, it may sound like squeezing yourself into only one area or niche, but that's true to reach actual potential clients. The more you niche down, the more you become an authority in your defined space.
Look for the niche where your interest lies. If you are good at writing a blog or copy about real estate, financial topics, or business related topics, pick that as your niche.
Improve your skillset
Once you have picked a niche you want to work in as a copywriter, look for the area in your skill where you're lacking behind other copywriters. You might want to enhance your vocabulary especially if you are financial writer, improve your grammar and punctuation, or need to acquire detailed information about your niche.
Keep practicing
Practice makes a man perfect, right? So, keep doing practice to become a copywriter whose copies people would like to read. Ultimately, it will prosper your freelance career.
Create a Website
In this digital world and to become a digital nomad, you need to have a blog page or portfolio that tells your target audience what you do as a freelance copywriter to grab some high paying gigs. A website that shows your writing skills to potential clients makes you earn more.
Decide your minimum pay rate
Settling on the amount you want to get paid is important to learn. Always do thorough research to know what other copywriters are charging or what kind of gigs are selling and keep your rates at or below that amount to find more paying clients.
Look for potential clients on the web and Do marketing
Once you have acquired your writing skills, it's time to look for clients that will hire and pay you for your services. You may want to go on different freelancing platforms, do cold emailing, or build connections through social media to reach them. During the process, you will also need to spend time, learn more, and stay focused to get gigs.
Also, find clients from Facebook that hire regularly as Facebook is the most used social media platform on the internet or web.
Reach out to communities and networks
Reaching out to communities can help you find more potential clients and learn more about this writing industry from other copywriters. Post questions if you have any and get answers. The more you engage in such communities by writing an article or complete post for other copywriters, the more likely you're to make more money, become successful, get referrals, and get paid more.
Work for them and get reviews
After doing the writing, such as creating content for brochures, ask for their feedback and get reviews from them. Then, showcase and post their positive response and feedback on your profile or site to build the trust of future potential clients.
Keep looking for high paying clients along the way and show them your writing samples to help them your expertise.
Last Words – how to make money from copywriting
At the end of the topic, I want to share some closing comments to make more sense. So what do you think about writing as a project? Are online writing jobs right for you to get paid? Do you feel comfortable writing a copy that sells? Will you be trying your hand at this type of writing? If so, when will you get started?
Just to help you out. Check out the 25 best freelance websites for writers to start earning as a copywriter.
Post the answers in the comments below and be sure to share your best tips with the rest of our readers.
Get started and Good luck!
How do I start as a copywriter?
To start working as a copywriter, first, you will have to select your services. After that, you will have to select the platform you will be working on. Then just fix your rates and you are good to go!!
How do freelance copywriters make money?
Freelance copywriters earn money by writing content for different clients. Publishing several works from others creates greater visibility to those in the public eye. An average freelance copywriter can earn $75,000 to $150,00.
What is the income of a copywriter?
A new copywriter with little or no prior writing expertise may make anywhere from $3,000 to $15,000 each year, while a medium-experienced copywriter can earn anything from $75,000 to $150,000 per year. On their part, a highly trained copywriter could make more than $300,000 every year.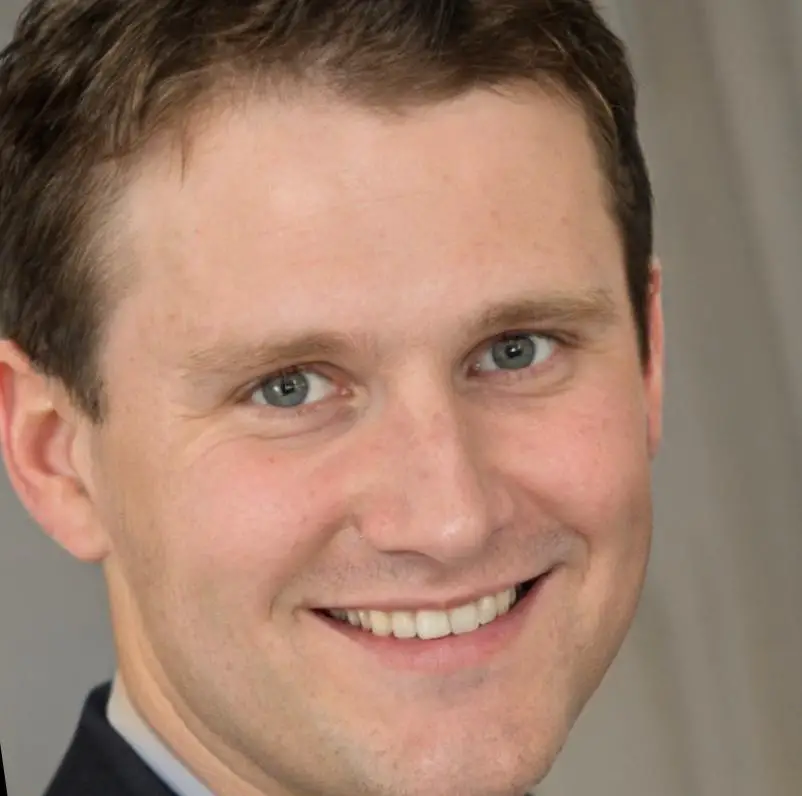 Authors: Jack John & Alexa Smith
Jack and Alexa have been working in the online earning space for 4 years and have interviewed multiple Upwork, Fiverr sellers to get the actual insights about these freelance platforms.
Chief Editor & SEO Auditor: Adila Z.