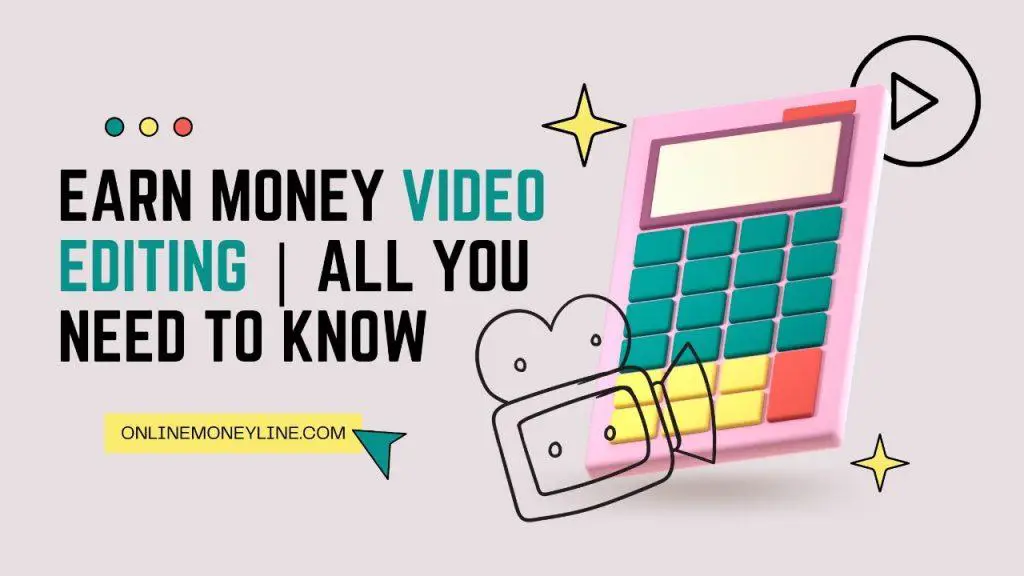 The world has become digital, and so have we. There are many work opportunities nowadays compared to the old days, and everyone respects digital skills. Many of us are working full-time in companies, yet doing some side hustle to make that extra income and keep the cash flowing in our bank accounts. 
In the current era, one of the most in-demand skills is video making & editing. It is a highly preferred form of digital content as brands, businesses, and many digital marketing agencies are looking to create videos with social media influencers and celebrities to connect with their targeted audience effectively.  
Using videos in a social marketing strategy has benefited businesses a lot. Approximately 87% of businesses are now making use of videos as their favorite marketing tool. They say it helps them convey the brand's actual message to their audience in a fun yet informative way. 
Up to 94% of marketers have stated that using good quality video content has helped their users to understand the product and services provided by their brand and business. Whereas 83% of respondents of their videos have said that "the videos give them a good return on investment." 
If you are willing to make the most of this growing market and its opportunities, you need to utilize your skill for the best and encash it to the max. 
This article is a comprehensive guide for understanding how you can earn money thanks to video editing. Let us start with the basics. 
Get yourself an easy and professional video editor 
First, you may not offer quality to your clients. You need to have the best. In the market of video editing tools, InVideo stands strong; there are many reasons behind this, as a video editing tool, has been growing and becoming the favorite of everyone, especially if you are just getting started. 
It is a web-based video editing platform. It means you do not have to download any software, and you can edit and export up to 60 videos per month for absolutely free. 
For a start, they offer you more than 5,000 video templates to choose the best one and create excellent quality and breathtaking videos in just a few minutes. All you have to do is select the type of video you want to make, find the best template from various given options and start editing. It's as simple as that! 
As soon as you find the best template for your video, you can upload the video footage and drop it on the video editor to modify every aspect of your video the way you like. On the other hand, if you don't find the best template for your video, you can create your own with the given options of different elements and proceed to your editing. 
Apart from being simple to use, It has much more to offer. It has tools to elevate and upgrade your editing game. In addition, it offers advanced video editing options, so your videos look more professional and are of excellent quality compared to before. 
Using this tool is easy, and they make sure you face no issues. To help you understand the basics and get you started, they offer you several tutorials of video editing such as: 
How to make your first video? 
Turn the text into a video 
Text editing 
Adding audio and music 
Video ads 
Images 
Apart from being easy and helping you grow simultaneously, It offers you several features such as audio beats, one-click animation, background remover, one-click logo integration, access to 9,00,000+ media images from platforms such as Shutterstock and iStock, and much more. It is a complete package for you to hit off your side hustle as a great video editor. 
Create your market presence 
Today, there are several places in the online world where you can promote your skills and get yourself a video editing gig. In marketplaces such as Fiverr and Upwork, you can easily create your profile for free and start advertising your professional services by setting up your price, creating a listing about your work, and get started. 
You can also create pages on YouTube, Instagram, and Facebook by displaying your work on posts regularly and sharing it with your prospects and followers so that whenever they need video editing, your name comes first in their minds. 
Seek your local businesses for work 
Local businesses around you often need video creation as content, but most of the time, they are unable to do so because they aren't any large company. So build your connections with the local businesses around you, check with them if they require video editing if they can't give you any work, ask them for references. 
Try to consider non-profit and government organizations, such as schools, as they also need to promote their services to attract potential donors for their initiative. 
Build a strong portfolio 
If you wish to make money and make it fast, you need to highlight and advertise your skills. Social media pages may help with this. Still, the other option can be to build your website with some of the best videos you must have edited, put up your client testimonials, explain your services and prices, give in a contact form to your prospect website visitors to generate leads for you to connect with them. Market yourself to reach the next level of becoming a professional video editor. 
Offer of freebies at the start 
Consumers love offers, and since you are looking to enter a consumer-oriented field, you must attract them with some offers that they'd love to have. You can offer them a few gigs at the start to get your business started. And as soon as you are fully developed, you will notice that your reputation has increased and become better than ever. 
In conclusion:- 
Taking up video editing as a job with your skills can be an easy piece of cake, but converting it into a paying job requires your dedication, effort, and will to make it work. However, as soon as you start getting better and better at what you do, you can also try and expand your business and become a full-time video editor and be your boss.