What is the Fiverr affiliate program?
Fiverr becomes a dominant digital marketplace. The Fiverr affiliate program further facilitates the people to earn money through marketing the product and services. It is an affiliate marketing program on Fiverr.
Become Fiverr Affiliate for Free>>>
It is a way of promoting Fiverr services through a share link. It enables freelancers to earn a commission. This program offers the sharing of services including Fiverr business, Fiverr, learn through Fiverr, and Fiverr pro.
Commission you get on promotion will be added to your account just after the referral is accepted by someone.
If you are just starting, see how Fiverr works.
The most significant thing about the Fiverr affiliate program is that it does not require the websites as most of the affiliate program requires it. To gain access to affiliate Fiverr, the freelancer must signup for the Fiverr account. However, this account is different from buying or selling Fiverr.
The registration for the Fiverr affiliate generates through the Fiverr affiliate page. Here the freelance provides the detail necessary for signing up for the account. Before signing up, make a list of social networking sites where anyone can easily promote the services. You should know the audience of the interest.
After registration, you don't wait for approval. You may start an affiliate marketing service just after registering for the account.
What is the Fiverr commission plan?
Become Fiverr Affiliate for Free>>>
Fiverr offer a commission of 15$ to 150$ depending on the category purchased by the buyer. Once the buyer purchases the services promoted through the freelancer, the payment generates. It is known as FTB (first-time buyer).
The Fiverr affiliate program provides the 1-year track cookie. It means if anyone clicks on the referral link provided by you within a year, you will earn a commission on it. Fiverr affiliate enables freelancer to promote services in 160 countries around the globe. You will earn a commission irrespective of the buyer's residence. The buyer must belong to any country present in the approved list.
The commission gets by the freelancer can easily withdraw through a bank account, PayPal, or Payoneer account. This platform enables the users to take commission once a month. However, the user has to earn more than 100$ for initiating the withdrawal process.
The Fiverr commission is different for different services. The freelancer can earn up to 150$ on each Fiverr pro services promotion. The services like product and industrial design, mobile app, data science, and E-commerce development can provide the commission of up to 50% to freelancers.
The worker can earn 40$ from services like website builders, music video creation, web programming, architect designing, game development, and mobile and web design.
Become Fiverr Affiliate for Free>>>
The freelancer takes 30$ from services like logo maker, SEO, research work, business consulting, editing and proofreading, financial consulting, music composing. Services like illustration, bog pot, video marketing, resume writing, voice-over, and short video ads provide a commission of up to 25$. Other services give a commission of up to 15$ to their workers.
Commission Structure for the Fiverr Affiliate Program
There are four different types of commissions available through the Fiverr affiliate program. They each have their advantages and are one-of-a-kind.
You are not required to stick with just one once you have chosen one; you also can scoop up the other links but instead promote Fiverr with some of the other compensation types if you so choose to.
It is entirely up to you. Let's take a look at them to see which one will work best for you.
1- Revenue-Sharing Compensation
What It Is and How It Works?
If you choose the profit-sharing commission rate, you will earn a commission for each service that your referral purchases.
It makes no difference when your referral purchases; it could be today or in five years; you will still receive the commission.
Remember that this commission is based on the Fiverr fees, not even the whole amount of something like the sale, as I previously stated. Fiverr charges a 20 percent commission.
Fees from Fiverr are worth 30% of the total amount (So, 30 percent of 20 percent of the sale)
Commission on every sale for the rest of one's life.
2. CPA Model
The CPA model is the next one we'll look at. CPA is an abbreviation for cost for every acquisition.
Because you must have at least one purchase through your leads, that is a little different from these other CPA models, but the management fees are extremely high.
Nevertheless, they are focused on the service that they are purchasing (see table below).
| | | | | | | | | |
| --- | --- | --- | --- | --- | --- | --- | --- | --- |
| Whiteboard & Animated Explainers$50 | Voice over $25 | Web Programming $30 | Architecture & Interior design $50 | E-commerce development $40 | Product Descriptions $25 | Data Analysis & Reports $30 | Articles & Blog Posts $25 | Website Content $30 |
| SEM $30 | Virtual Assistant $25 | Pro plan $150    | Game development $50 | Other $15 | Proofreading & Editing $30 | Illustration $25 | Translation $25O | Website builders & CMS $40 |
| E-commerce Marketing $25 | WordPress $40 | Web & Mobile Design $40 | Short Video Ads $30 | Mobile Apps $40 | Business Plans $30 | Models $30 | Book & e-book writing $50 | |
3- Model With a Hybrid Engine
How it works: The Hybrid model seems to be the final option if you wish to send clients to us. This model seems to be a hybrid of the Revenue Share and CPA models, as implied by the name "Mixed Model."
A little bit of each is intended so you can have the best of both worlds.
If your referral purchases something, you will receive a reduced CPA commission, as well as a smaller revenue sharing commission.
Type: Sales commissions for a lifetime plus CPA
Amount: $10 commission per acquisition plus 10% of gross revenue
4- The Sub-Affiliate Business Model
Lastly, we have had the sub-affiliate model. This is the type of compensation scheme that is promoted when affiliates, rather than customers, are referred to a merchant.
A percentage of the money earned by affiliates that you refer to is paid to you as a commission.
Compensation: 10% of all commissions produced from affiliates you have introduced.
A sub-commission for the rest of one's life.
How to make money through the Fiverr affiliate program
Many social networking sites prove to be a good source for promoting Fiverr services like Facebook. If anyone wants to promote services like blog writing on Facebook, he/she can write keywords related to blog writing on the search button and find many groups related to it. Thus he/she can promote it to many people in just a few minutes.
There are many ways to promote the services and earn money. You can provide the promote the Fiverr services in your niche and can recommend them with guidance. For example, if the freelancer has a website for blogging, he/she could promote the services like blogging, WordPress website development, and writing. You could mention the freelance who provides services on Fiverr. You can give the link for the various services on your blogs.
Become Fiverr Affiliate for Free>>>
If you buy any services from Fiverr, you could promote them easily. Through praising the work of the freelance and services provided by Fiverr. For example, if you bought the services of logo designing or research witting from Fiverr, you could promote the related services through added a line about Fiverr at the end of your work.
It could prove to be a good source for promotion in blog writing as well. You buy a blog writing service from Fiverr can mention it at the end of the blog to attract people towards it.
The Fiverr service could promote by adding reviews on promotion sites. For example, give the comparison of Fiverr with other freelancing sites.
Affiliate Program Tools Within Fiverr
You'll see there are some advertising tools available on the dashboard. Each of these items can be used in a variety of ways, which will be explained further below.
Banners 
First and foremost, we have banners. In the case of websites and blogs, banners are used. You can place them on your online sites and earn money if someone clicks on them because they made a purchase.
Pixels
Pixels would be next, which are small programming languages with which you can include in your reflect all available information to track the performance of your campaign. This can assist you in your remarketing efforts as well as provide you with some additional information. In my opinion, this is a very important function that many affiliate programs do not have, thus it's a plus in my book.
Affiliate Links
Affiliate Links are provided for your convenience.
Affiliate links can indeed be found quickly and easily inside the dashboard by selecting marketing strategies and afterward clicking on all links.
The commission arrangements available to you are as previously said a variety of options.
It is important to remember that you may always change or perhaps even elevate all of the candidates at the same moment if you are unable to make a decision.
Scam: Fiverr Affiliate Program
Stay away from Fiverr Scam. This is basically a Fiverr affiliate scam where people are giving information about the Fiverr affiliate program and then saying to add THEIR affiliate link rather than the link that people will get.
Stay Cautious!
Here is one of them!

Payments from the Fiverr Affiliate Program
To receive payments from the Fiverr affiliate program, you must earn at least $100.
As a result, you will need to earn $100 to be eligible to withdraw your cash. Because $100 is a fairly standard amount across the majority of affiliate programs, there is no issue with this.
About payment options, they accept the following ways for withdrawals:
Transfer via 
PayPal  
bank account
Direct Deposit (US Only)
Fiverr Revenue Card
When it comes to payments, they use the typical payment processors that will appeal to the majority of customers.
Pros and Cons of the Fiverr Affiliate Program
Pros
The following are some of the advantages of the Fiverr affiliate program.
1- Free
The Fiverr affiliate program, like the majority of affiliate programs, is completely free to join.
2- Acceptance Is a Simple Process
Even though a large number of affiliate programs do not require you to be accepted, the fact that the Fiverr affiliate program is simple to join is a significant advantage.
3- Tools that are of high quality
The Fiverr affiliate program offers a variety of effective promotional tools, including banners and pixels.
A large number of user guides are also included to help you with just about any questions you might have about the program. As a result, another advantage of the Fiverr affiliate program can be identified.
4- Customized Commission Structure to Meet Your Specific Needs
In addition, the Fiverr affiliate program offers a variety of commission structures, allowing you to choose the one which best suits your business needs.
5- Fiverr is a well-known and widely used service all over the world.
Because Fiverr is well-known, this tends to increase the trustworthiness, which in turn increases converters on the site.
6- A large market
Fiverr can also be used to purchase any type of freelancing service, making it a nice as well as broad sell that will appeal to a wide range of audiences.
Cons of the Fiverr Affiliate Program
The following are some of the disadvantages of the Fiverr affiliate preprogram you are familiar with digital products, you will enjoy low commissions
You should be aware that the Fiverr affiliate network pays very little money if you are used to promoting digital products.
A percentage of the fees collected in commissions is normally charged, making this a very modest percentage.
1- Already in widespread use
Because the majority of people in the corporate world always have a Fiverr account, it will be a little more difficult for you to advertise yours.
The Fiverr Affiliate Program May Have a Potential Problem
Inside the Fiverr Affiliate Program, the low commission rate is the most significant potential issue I perceive.
Given that the commissions are already so low, and the cost of advertising is soaring, I feel you will have a difficult time if you plan on running paid advertisements.
To earn commissions on Fiverr, I would just not recommend running paid advertisements on the site.
For those who are only interested in promoting it through cheap traffic sources including google AdWords or YouTube, it may be a good option for them.
I would strongly advise against running paid advertisements for it, which I understand a bunch of affiliates would want to do in the future.
Simply put, this is due to the cheap commissions and the widespread use of Fiverr.
The combination of these two factors sends a strong signal that paid advertisements for this affiliate program should be avoided.
Or, at the very least, to exercise extreme caution, as I can't begin to imagine a successful campaign.
Frequently ask questions (Fiverr affiliate program)
What is the Fiverr affiliated program?
Fiverr affiliate program is a simple system where you sell their services in your social circle to through paid advertisement and get commissions.
How do I register for the Fiverr-affiliated program?
Visit "Fiverr Affiliate Program" and sign up. Take your affiliate link and sell it in your social circle to get free or paid traffic to generate commission.
I can takeout the commission in how many currencies?
Normally Fiverr supports American Dollar and the other currencies change according to market rate.
How much time is required to withdraw cash?
Minimum $100 threshold! You will get paid every month if you have at least $100 in your account.
How to request payment withdrawal?
You can do it through the Fiverr affiliate dashboard or can contact support for further assistance.
What is the duration of the cookie?
30 Days. When someone clicks your link and makes a purchase within 30 days then you get commission otherwise that sale will not be qualified as yours.
How to earn commission through this platform?
Place ads or share links to your social circle and get sales. Make sure you are presenting the right offer in front of the right audience. The procedure is the same to generate sales for any affiliate program.
What is FTB?
It's First-Time-Buyers (FTBs). It means you will get commission only if someone is buying for the first time from the platform.
Can I promote the services through paid aid?
Yes! Fiverr totally allows that and you can use Paid Facebook ads, Google Ads, or any other types of ads. Make sure to target the right audience.
Is there any registration cost present or not?
No! Fiverr affiliate program is totally free to sign up and start!
How many countries added to this program?
160 countries! You can visit Fiverr to get more details!
Which service can I choose?
There are thousands of services to start with but the best bet to earn more from the Fiverr affiliate program is to get into those services which will pay more and have high demand.
Are there any customer support services available to us?
Yea! Fiverr affiliate has mail support!
Is Fiverr have a good affiliate program?
Fiverr has been listed as a major marketplace for freelancers – and its affiliate marketing offers excellent options to make money online from your website. Everyone is able to join this. It requires no website like a typical affiliate.
Is Fiverr affiliate free?
Sign up as a member of our network – the initial steps can be taken for free here.
How much do Fiverr affiliates make?
Under this type of commission plan with the Fiverr's Affiliate Program, you can receive $10 + 10% commission on any purchases purchased during the 10-month period. If your earliest purchase is $200, you'd have a chance of receiving $10 immediately and then donating ten percent of it to their account.
How do I withdraw money from the Fiverr affiliate?
The most common way to withdraw from Payoneer is to transfer to Fiver eWallets by credit card or by debit card with Payoneer. You must register with PayPal in order.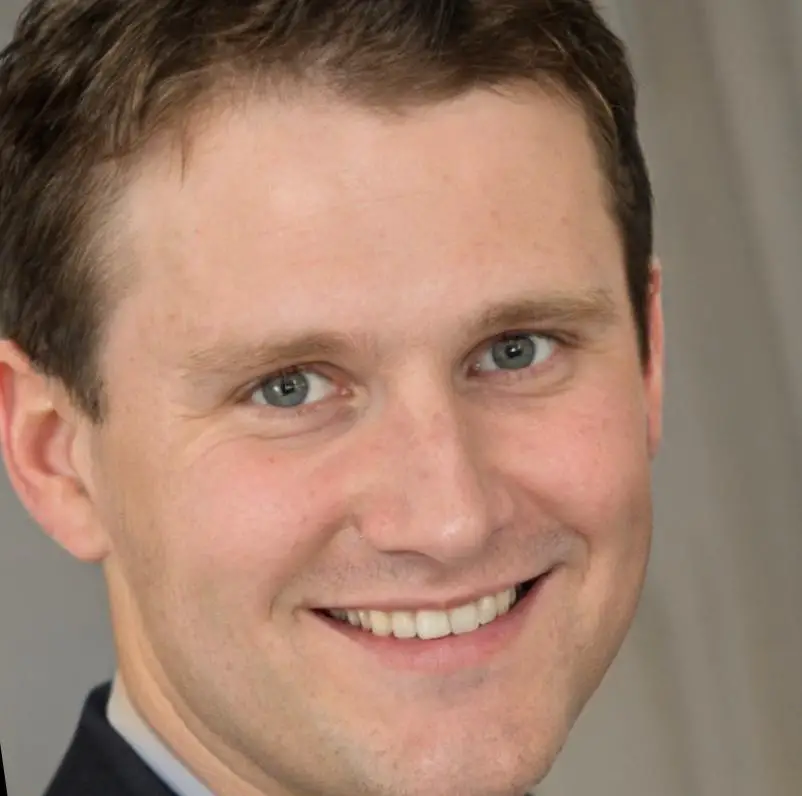 Authors: Jack John & Alexa Smith
Jack and Alexa have been working in the online earning space for 4 years and have interviewed multiple Upwork, Fiverr sellers to get the actual insights about these freelance platforms.
Chief Editor & SEO Auditor: Adila Z.