Before starting your career as a freelancer on Fiverr, several things should be kept in mind to save your time and work efficiently. These are: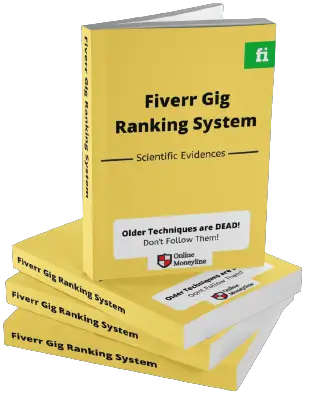 Gig Ranking Secrets NOT Available Anywhere Else!
1. Working in a Comfortable Environment
First of all, you should be working alone 
to minimize the disturbances around you. You will feel quite comfortable and less pressured because there would be no distractions around you.
Furthermore, there would be no boss yelling at you because you are not working under someone. But it is quite tedious sometimes because you're all alone, working continuously.
So in that case you can opt to work with a partner.
Diversify your business and work in low competition business niches to earn more.
2.Being Self-disciplinary
Secondly, self-discipline is very important. You should not neglect your sleep and work too much because it would affect the quality of your work.
It should be scheduled in a proper way so that there is harmony between your health and work.
3. A To-Do List
An everyday ToDo list should be made along with some goals to keep you motivated. Without the to-do list, you might end up being on social media for too long that your work might be neglected or you might run out of time.
4. Balancing Work and Personal Life
For peace of mind and relaxation, there should be some hours for you being away from your cell phone. Because everyone has a personal life, whether you are a freelancer or not, that should not overlap with your dealings with the customers.
4. Avoid Extravagances
There are several other things just like saving your money for hard times i.e there are times when your sales might flourish and within a blink of an eye, they might fall to zero. So you should not be a spendthrift to help yourself get through the hard times. It is better to save for those times so you do not have to look to others.
5. Being a Professional in the Freelance Market
The most important thing is to be professional in your online career in case you face situations in which customers are caviling a lot about your work. No doubt it is a bit too annoying but you must try to calm him down and act professionally to maintain your good image as a freelancer.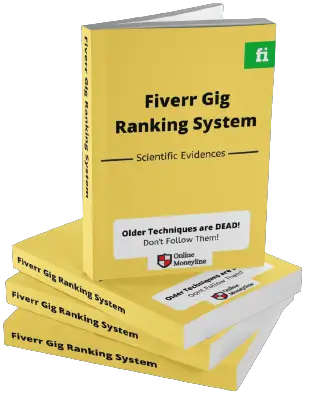 Gig Ranking Secrets NOT Available Anywhere Else!
6. Use a Single Account
Fiverr has a policy of using just a single account and if you try to cheat or make multiple accounts it can permanently ban your account which is clearly mentioned in the terms and conditions of Fiverr. Moreover, you should very carefully choose the username because once after the registration it cannot be altered. Do proper Fiverr gig title SEO to get a better ranking.
7. Join Fiverr's Referral Program
Many people might not know about Fiverr's referral program. In this, you can easily earn up to thousands of dollars just by sending the link of Fiverr to others and making them join.
This can be a golden chance for earning even when your gigs are not ranked and you are not receiving any orders. Just simply try Fiverr's referral program, send links, ask people to join, and start earning.
8. Use Fiverr App
Use the Fiverr app for staying online when using your mobile phone. This shows an "online" status because of which chances of getting orders increase.
You can stay online even when working on other things or while using your cell phone for other purposes. Moreover, it also shows you a notification whenever there is any new buyer request that matches your skills and if the buyer has texted you.
You can also easily check how much amount you have in your Fiverr account and how much of it is pending.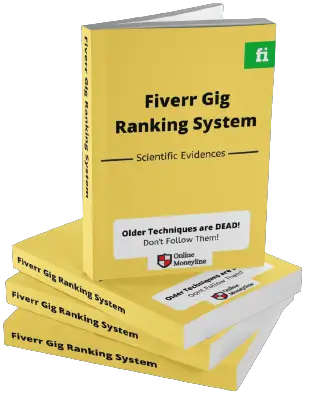 Gig Ranking Secrets NOT Available Anywhere Else!
9. Be Professional
It not only includes delivering quality work but also good communication skills, being online, and being on time. Moreover, for avoiding any risk of cancellation just like professionals, take precautionary measures and inform the buyer if there is any expected delay in delivery.
And if you are not able to fulfill that task in time, refuse politely. And if you have not seen the buyer's request for a bit longer, try not to respond because it will then spare your response time. Otherwise late response can increase your response time that can be a hurdle in your next order.
10. Do Not Use Pirated Themes or Plugins
It can be harmful to the buyer as it does not receive updates from the authors and also sometimes contain malware. So, you might get an order for the first time but you might also get a bad rating, no leveling up and a permanent risk of your account on Fiverr.
It is better to use the right software and plugins because you can also charge extra for that but whatsoever happens play fair.
11. Tricks and Tips for Getting Fast Orders
The key to getting orders is staying online as much as you can. Because there is an option for online sellers.
When the buyer clicks this option, it automatically shows the buyers that are online whether they are level 1 or 2 or 3 sellers. So, even if you are a level 1 seller if any of them are not online, chances are you might get your order.
12. Take Few Small Orders Before a Big One
Do not become greedy, rather work patiently and efficiently. For this try to complete orders that are for lesser $s i.e $5 or $10 rather than taking a $100 order the first time.
This will help you understand not only your work, will help to manage time, build buyer's trust and also you can easily get a positive rating.
13. Communicate With the Buyer: fiverr for beginners
You should communicate with the buyer and it is recommended to discount the price at the beginning for developing relations with the buyers who might become your permanent customers. Moreover, try to ask for minor details about the project and continually, tell the buyer about your progress.
This way, it would be easier for the buyer to point out any missing thing or if he wants to add anything.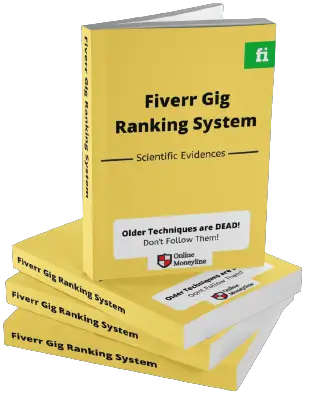 Gig Ranking Secrets NOT Available Anywhere Else!
14. Do not Share Personal Information
You should be very careful while communicating with the buyer and try to avoid any unnecessary things but never share your personal information. Even outside the platform, try to avoid sharing any private information like email, phone number, etc.
Because it is one of the policies of Fiverr and if Fiverr finds it out you might not be able to join Fiverr again and your account would be banned forever.
15. Be Patient and Work Hard
Fiverr is a game of luck, patience, and consistency. So, if you want to earn through Fiverr in the long term you should be patient and not burden yourself. Moreover, there can be many buyers who might communicate with you or might not like your work, you should deal with them politely and ask for kind and honest reviews.
Furthermore, your gig must be SEO friendly, have attractive words. Neither too long nor too short with brief details. The tags used must be used carefully and use the tags which have fewer gigs because it increases the chances of order.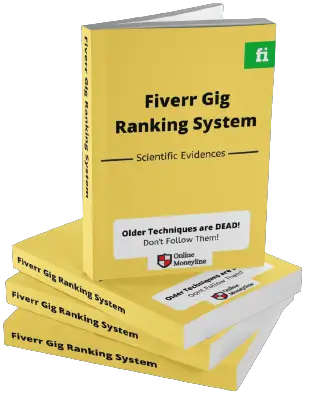 Gig Ranking Secrets NOT Available Anywhere Else!
16. Not Working on Low Competition Gigs
If you are on Fiverr in the highly competitive field then you will have to face stiff competition. Know low competition Fiverr gigs and get more orders.