Fiverr is an online platform for freelancers who prefer to work at home. This is one of the best private markets where one can find top sellers. You can also be a top seller on Fiverr if you are an expert in any field. The best part of Fiverr is that you can easily sell your service and get paid. 9 killer ways how to get an order on Fiverr are as follows: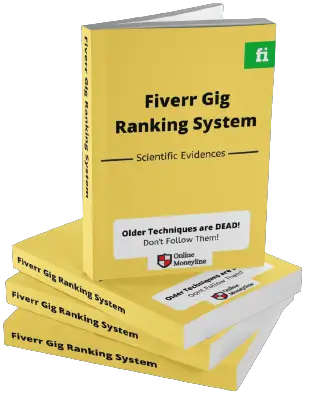 Gig Ranking Secrets NOT Available Anywhere Else!
1.Optimize your Gig title: 
The title for your gig is very important for getting orders on Fiverr. Choosing the right gig title and keywords can lead you to become a top seller on Fiverr. Through searching the buyers can get access to you easily if your keywords match his search.
Gig optimization works great with those gigs which are not still competitive on Fiverr.
Thus choosing the best title for your gig can assist you in getting a lot of orders and raise rank. You should search at least five titles for a gig and different keywords. Write the selected gig titles in a google doc or word doc and make them different for yourself.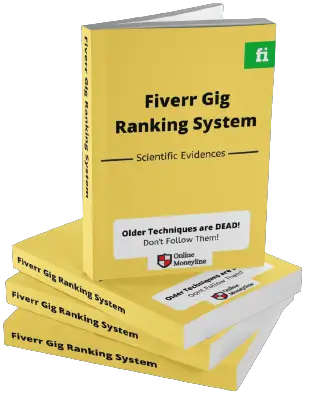 Gig Ranking Secrets NOT Available Anywhere Else!
Put commas after all keywords. Do not copy another seller's gig title as a whole. You can take ideas from other seller's presentations. 
2. Make Your Gig Look Appealing
Selecting the right image for your gig is very important for getting more orders from Fiverr. As you know a lot of sellers create their gig every day on the platform and try to offer their work and get a high rank as a top seller. So you have to make your Gig look more appealing in comparison to other sellers'.
Whenever the customer enters a word in the searching tab to see appropriate offers from sellers, they will see a lot of seller images but they will only click gigs with appealing pictures.
Thus you should make your gig photo amazing by editing them on different software like Photoshop and Adobe. Label the gig photo using your gig keywords or theme. This thing will resolve your worry about How to get orders on Fiverr.
3.Use keywords in Description and Tags:
As I mentioned above, choosing the right keywords can lead you to the top rank as this will increase the number of orders. A good way to see others is a high-quality gig or start pages and take a look at the keywords given in their gig, then choose the best one for yourself.
For instance, as a content writer, you should choose keywords like SEO, blog writer, scriptwriting, and copywriting, etc.  The best trick is to do research on your gig and find unique keywords. Now that you have found keywords add them in your tags and gig description. 
4.Install A Fiverr Application To Your Phone
A quick response is essential to get work offers from a Fiverr client. If you travel or spend some time with your relatives or colleagues and that is the time when any buyer texted you on  Fiverr and in this situation what will you do? At that time when you respond tirelessly, you may drop the opportunity.
So the solution is that you have to install Fiverr iOS or Android apps from the Google Play store app. Most of the dealers only download Fiverr and there are no open button sections online.
It's a huge mistake for a Fiverr dealer so make sure that you turn on the option for the status of being online.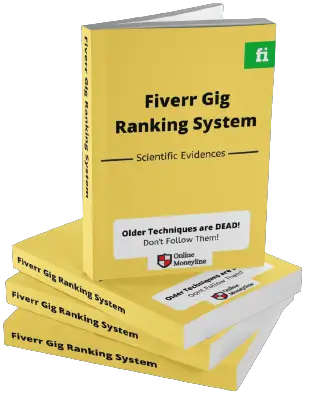 Gig Ranking Secrets NOT Available Anywhere Else!
5.Attract Sellers On Social Media Platforms
You can use social media forums for your gig promotion. Share the links of your gigs on different social sites where a lot of people can get access to you easily. But it will take a long time, the following strategies are the best options:
Facebook – One of the best social media applications. You will find a number of groups named after Fiverr or Fiverr sellers or buyers. In these groups, you will probably find the best buyers. This is the easiest way to promote your gig. 
Instagram – Some business page owners on Instagram are looking for freelancers. You can offer your services and mention your gig link in the comments section.
LinkedIn – Sign up for a LinkedIn account and create connections with other users. 
Pinterest – lots of bloggers utilize Pinterest to increase their followers and so you can also do to increase the chances of getting orders. Make anchors and discard them daily.
6.Make use of the Buyer request Section:
This is a section on Fiverr that allows you to search for customers who need services instead of just waiting for them to come to you.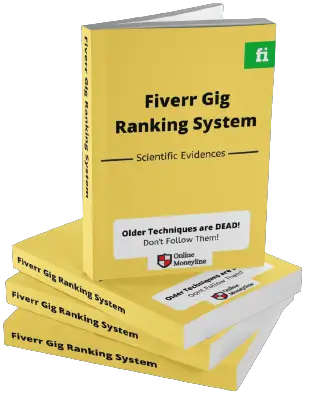 Gig Ranking Secrets NOT Available Anywhere Else!
Part of a buyer's request is not always a place full of buyers looking for sellers all the time or sometimes it is empty and sometimes there are up to ten buyers at a time.
When responding to the requests, if they relate to your niche, your responses should reflect exactly what they have requested and should be as diverse as possible so that you can stand out from the many other sellers who respond to that request. 
However, be prepared for the challenges that will come. Yes, it can be challenging, but just learn to enjoy what you are doing.
7.Strive For Five stars:
To grow your income on Fiverr you must strive for getting 5 stars in every project. Whenever you receive an offer from a customer, work hard and impress your customer to receive a 5-star review for the service.
Because one wrong review will lower your gig visibility and will make your gig decline from the previous status. Thus you should struggle to bring your outstanding works but remember that do not text your customer and never beg for the first five reviews.
Because this is against the policies of Fiverr, therefore, you must comply with the rules. This method will help a lot in answering the question of How to get orders on Fiverr.
8. Connected to Fiverr forum:
Among the best online platforms Fiverr is a good place for showing your talent and getting the benefit of your knowledge. Many high-profile sellers share their knowledge on this platform.
You can get all the information related to every topic on different sites and obtain the best ideas and knowledge from that. Give some time to Fiverr, share your experience and knowledge, assist people in their projects and earn a good income. This will help a lot to eradicate the fear of how to get orders on Fiverr.
9. Give a test of your ability:
The ability test is very important to prove yourself as an eligible seller on the platform of Fiverr. Luckily, Fiverr recently added stage skills tests. You would see the ability test option.
Be prepared and start your checkout. In case you can't pass the test then you will be allowed to try again after one day so don't worry regarding this, be prepared for the retest. Whenever a customer looks at your profile they will see your performance in the test, they will not hesitate to offer you. In this way, this test will help you a lot in how to get orders on Fiverr.