If you want to get online jobs through the Hiresine website or to know either this website is a scam or legit then this article will help you a lot to decide whether you should work on this website or not.
Hiresine Review: Is Hiresine Legit?
Hiresine.com is NOT a legit site for anyone so avoid it. The basic reasons are they put ads of their competitors and there is no mention of who is the owner of the site. Save yourself from scams and save your time, money, and energy.
| | |
| --- | --- |
| Value | Rating |
| Credibility | 1.5/5 Stars |
| Trust | 1/5 Stars |
| User Interface | 2/5 Stars |
| Recommended? | 1/5 Stars |
Hiresine Review Analysis
hiresine payment methods
Hiresine has many payment methods!
Bank Transfer
Paypal Cashout
Shop Online
Gift Vouchers
Is Hiresine legit? Is hiresine safe? Let's dive deeper!
I. What kind of website is it?
Hiresine looks like a Freelancer website as it offers multiple home-based work opportunities. Indeed this website looks legit but its looks don't match with its reality.
At the homepage first look, it does not tell where are the people who own the site. No social media accounts!
The traffic statistics are also not enough for an online business to grab some earning (if any) in your bank account.
Hiresine is full of ads and its founder is totally hidden. Most of its data is misleading and due to this reason, it's difficult to sign up on this website then how can you make money online.
A very strange thing about this website is that whatever point you click on this website, it will take you to another page. It will just return you to a similar page again and again. They are obviously bringing in cash with these advertisements, especially when we click on them. This is NOT how legit online businesses perform.
Another strange thing is that these advertisements contain similar jobs and other services that Hiresine offers. Stay away from scam websites!
Genuine sites don't put advertisements that contain similar offers they provide since this will cause them to lose traffic. 
Hiresine developers have made its advertisements look like these are a piece of their site. However, if you click on them, you will be redirected to other freelance sites.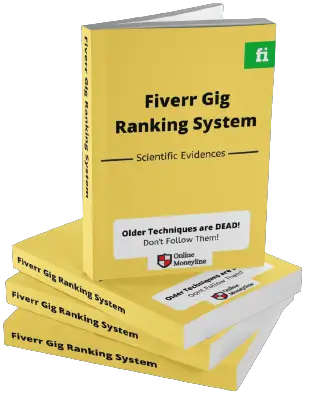 Gig Ranking Secrets NOT Available Anywhere Else!
II. Hiresine Reviews: What Others Say? hiresine real or fake
1. TrustPilot
Here are 37 reviews and their results where Hiresine got only 1.4 stars out of 5. This is how the reviews of scam websites look like.
III. Can You Make Money With HireSine? 
For this purpose, first of all, you will have to register for this site. It is free to join but you will have to face many difficulties to find its sign-up forum. After registration, you will get just advertisements and it is not easy to find and get a job here.
You can see the above hiresine reviews, and decide where the site stands is Hiresine real or Fake!
They guarantee that they offer full-time and part-time work from home jobs. They also claim that they give proper freelancing training and anyone can join it to get a job but in my opinion, it is just a fraud and nothing more! 
If you try to make money through this website then this website will waste a lot of your time by showing you advertisements. I think that this website makes money just with the help of advertisements and you will not be able to get anything here except advertisements. 
IV. How Does Hiresine Work? 
It's a trait of such freelancing websites that you will have to sign in and also become a member of the site for getting gigs. If you started looking for the signup option in Hiresine website then you will see a lot of advertisements. Whenever I clicked on this website, I was redirected to different websites. 
The site doesn't provide any legit jobs or positive services to its users. It is just a useless website that will waste your time if you trust it. This site uses the affiliate marketing business model. 
There are a number of advertisements running on this site on a large scale. At the point when you think you have at last got its application form, you have actually clicked on another web link for which the site owner will get paid. 
V. Is HireSine A Scam? 
In order to answer the question "Is HireSine a scam site?", I'll definitely say YES! Here are some proofs which will show you that Hiresine is a scam site. So let's not beat about the bush and get started!
 A lot of complaints 
There are a huge amount of complaints about this site and there is no confirmation that somebody found a job or got paid there. If you search this site's reviews on the internet then you will see that the majority of people are not satisfied with this website. Some people trust it just because it's a little bit famous website but in reality, it is nothing more than a scam platform.
Hiresine real of Fake? is hiresine legit or fake
The answer is Hiresine is fake! The site has bad online reviews and it has ads on it which normally businesses don't have on such sites.
Full of ads 
Genuine freelancing sites don't put advertisements that contain similar offers they provide since this will cause them to lose their traffic and it will ruin their whole business.
Ads tell you a lot about is hiresine legit or fake! The shortest answer is it is a fake site as it has ads and doesn't have good online reviews.
Hiresine is a pointless site with a lot of advertisements. Its owner makes money just with the help of advertisements.
Hidden owner
On the about us page of Hiresine, there is no mention about the owner or what the team is and where are they from which raises the doubts about its being legit.
Its owner is not mentioned properly and that's enough to believe that it is a total scam site and it should be avoided. You don't need to hide your character except if you are attempting to trick individuals. If you see any website with a hidden owner like this one, then you should avoid that site. 
So, on the basis of these strong proofs, we can say that Hiresine is nothing more than a scam! 
VI. How does Hiresine work?
Hiresine is a scam platform for freelancers with a variety of fake offers. It claims to be one of the best platforms for writers, surveyors, typing jobs, proofreading, graphic designing, PowerPoint presentation, spreadsheet entry, online advertisement, and translation jobs.
Here is the direct link to the page of Hiresine on how it works.
Hiresine claims that it allows writers and other employees to work full-time or part-time. Moreover, it proposed a high budget, for instance, it offers $6 per page for typing jobs, $10 to $30 per page for translation of about 1200 words, etc.
When you open the page hiresine.com you will see browsing jobs, application submission process, and payment methods. In the browsing jobs category, they will offer you many upcoming and current jobs. You can select any job according to your skills and abilities. 
After selecting a job, you will have to submit an application form. The process is in three steps: filling, adding a sample project, and submission. It usually takes 20 minutes to fill the application form.
When your application is accepted you will get a hiring email from Hiresine. After confirmation, you will be allowed to apply for any job offered on Hiresine. Their payment methods include PayPal, bank transfer, shop online, and gift vouchers. 
VIII. Ads Placed on Hiresine Don't Make Sense
Well, it's true that hiresine has placed a lot of ads on its page. Many times visitors get confused whether these job ads are part of Hiresine or another website. Usually, you will see irrelevant ads that will just waste your time. 
Some bloggers are claiming that Hiresine is earning money from these ads when visitors click on them. Most of the time you will see the same job ads placed on Hiresine which they offer on their platform. For instant, you will see an ad of SurveyJury, which is another online job site, is offering survey jobs and you will observe the same job offer on Hiresine. 
Valid websites that propose composing profession or maybe just applications do not include advertisements for those other content channels according to their own pages. These ads deviate the reader's attention to other websites. These ads make no sense because they just waste the time and make it difficult for the readers to find work on this website.
IX. Hiresine Is Fake!
So wrapping up this Hiresine review, we see that Hiresine appears to be one of the many scam websites that would not only consume your precious time and can also resell your private information, so prevent yourself from such scammers.
In reality, Hiresine does not have an opportunity for freelancers. As mentioned above, they placed the same job ads which they offered, so it is clear now that this website is making money from these ads.
When you get hired on hiresine they never pay you. Instead of payment, they offer useless gift vouchers. They also take your sample project and then don't contact you about your job application. 
So folks, beware of such sites which demand project samples and not having clear payment methods.
X. Legit Sites To Work As A Freelancer
There are several genuine freelancing websites like Fiverr, Freelancer, and Upwork where you can bring in cash online without any scam. I'll provide you a list of the best websites that provide true home-based jobs.
All the below-listed sites are genuine with the freedom to work from home.
These are totally legit sites. You can get free training on our website for almost all of them. There is no need to pay any amount of money to register on these sites. Here is the list of these websites: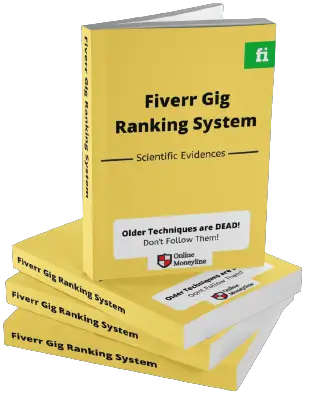 Gig Ranking Secrets NOT Available Anywhere Else!
1. Fiverr 
2. Upwork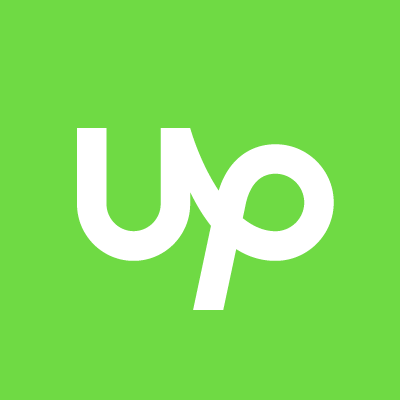 3. Freelancer
4. Toptal
5. 99designs
6. Guru 
7. Craigslist
8. Peopleperhour
9. iFreelance 
10. Demand Media 
11. GetACoder
12. SimplyHired
13. Project4hire
14. College Recruiter
15. SEOClerk
Final Words: Hiresine Review | hiresine is real or fake?
Hiresine is a scam!
The freelancers will have to browse for jobs or projects on these sites. After that, they can bid an amount on the jobs or projects available at these sites. These sites are totally scam-free and their owners are also not hidden.
If you want to work as a freelancer then you should utilize your skills on reliable and trusted websites like these instead of a scam site like Hiresine.
Hope you liked this review 🙂
FAQ: Hireseine Review
Is Hiresine trusted?
No Hiresine is not a trusted site. Stay away!
Is Hiresine legit?
The answer is that no it is not legit! It has bad online reviews and the site is also full of doubts.
Is Hiresine safe
No! It's not safe to use or to start earning online as the site has a doubtful interface, has ads on it, and also it is not having good online reviews.
What is Hiresine website?
Hiresine is an online earning and hiring site where you can work or hire freelancers. However, it is not enjoying a good repute in the online world.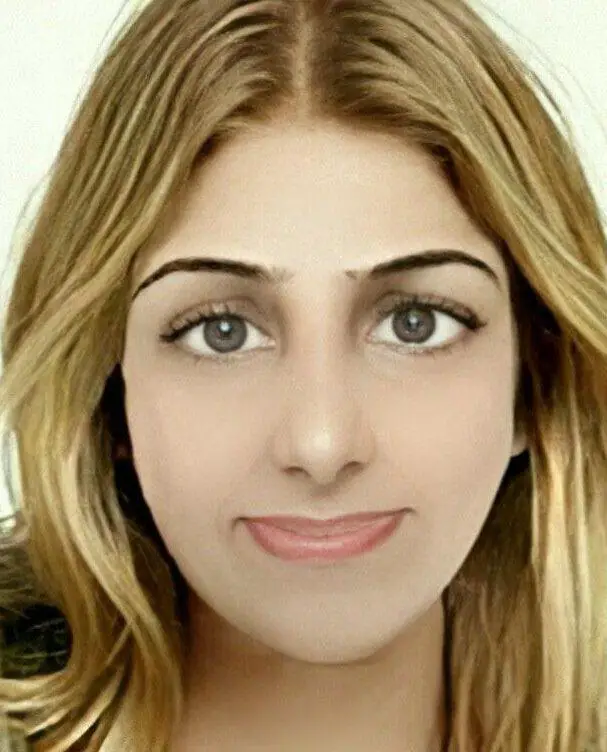 Author: Adila Z.
Google & Hubspot certified professional copywriter with a specialization in blogging and copywriting writing. Being the owner of 6 websites and 1 digital marketing agency, her expertise in online entrepreneurship is second to none.