Being A Client – Fiverr Vs. Upwork
1. Legitimacy Fiverr Vs Upwork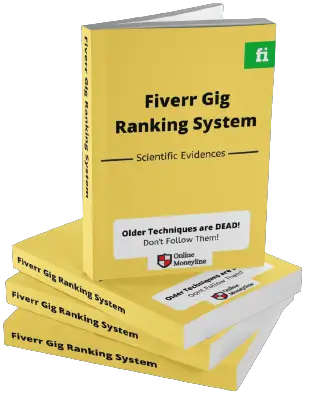 Gig Ranking Secrets NOT Available Anywhere Else!
Upwork: Legitimate
Fiverr: Legitimate
Both of these companies are legit are NOT scams. The worth and popularity of these freelancing sites can be estimated by visiting their portfolio which consists of a huge client base.
Do you want to know how to increase impressions on Fiverr? Read How To Increase Impressions On Fiverr
They do not hold your payments and do not steal your card details. So, it is pretty safe to buy from both sites. (Some people might have faced problems in terms of payments but we are putting forward the overall public view about the websites.
If you are a freelancer then check Fiver VS Upwork: A Detailed Guide.
Outsource Your Work: Hire Freelancer For $1 Only
2. Service Quality
The quality comparison is although difficult to measure as it depends on the personal experience of the buyer or seller.
Service Quality Fiverr
Overall, you can find better quality sellers on Upwork as compared to Fiverr. There are some reasons for it. First, Fiverr is overly saturated and anyone can create an account over the website. Second, Fiverr is a place that is famous for providing cheap services.
Yeah, cheap is not always a low quality!
You might be thinking about How To Sell On Fiverr 2021 (Full Pictures Guide)
But, it tells a lot about the service or product you are getting.
Service Quality Upwork
On the other hand, Upwork has certain barriers for the sellers and they accept only those profiles which match their needs.
So, you will find better sellers on Upwork.
3. Ease For Buyer
Fiverr and Upwork both works to give the maximum ease to the buyer but our 3 years of purchasing experience from both the platforms suggests that Upwork wins the battle here too.
A bit off-topic but can come in handy sometimes Add Fiverr Watermark Like A Pro + FREE BONUS
Ease For Buyer Upwork
While purchasing from Upwork, you will not have a bombardment of applications or bids. There are two basic reasons behind it:
First, Upwork tries to control the number of profiles created in those fields which are already saturated. (It actually makes sense and is beneficial for both clients and sellers.)
Everyone needs to know Fiverr Profile Picture Size & Rules – Must Have!!
Secondly, Upwork has recently introduced a new membership patter which most of the sellers are finding expensive to buy. They are paying a lot to bid only on a single project.
Ease For Buyer Fiverr
If you are purchasing from Fiverr, they get ready to receive a lot of bids and it is difficult to find the right person for the job. Most of the time it was very confusing who would be the best match for our job.
Also, you will receive a lot of bids from those who know only a little about the field and start selling. So, in Fiverr Vs Upwork, Upwork takes points!
However, $5 is the biggest attraction on Fiverr.
Outsource Your Work: Hire Freelancer For $1 Only
4. Types Of Services Offered
Fiverr and Upwork provide almost the same type of services with a bit different. In fact, these are two competitor websites and there are similar types of services which you can buy.
Services Offered Fiverr
Fiverr provides filters where you can squeeze down your selection and navigate the best seller according to your needs and budget.
Recommended: 9 Fiverr Gig SEO Tips | How To Rank Fiverr Gig On 1st Page
All the categories and tabs have been well designed and are easy to understand.
You can also get into the website as a guest.
Services Offered Upwork
The same is the case here. You can choose different filters to get the best seller. Upwork interface is more decent as compared to Fiverr and you will not see cluttering of images all around just like in Fiverr.
Also read: Freelancer Vs Upwork: Detailed Comparison
5. Level System
Both Upwork and Fiverr have a seller-level system but there are some clear differences between both.
Level System Fiverr
It has 4 seller level systems:
New Seller
Level 1 Sellers
Level 2 Sellers
Top Rated Sellers
This classification is pretty much understandable and anyone can hire the person according to the needs. There are some parameters that decide the levels such as:
Rating
Earing
Experience
Quality
Want to start selling on Fiverr? You will need Gig Title For Fiverr & Keyword Research + 47 Pro Examples
Level System Upwork
Upwork also works on the same pattern but the level system is not reliable.
Yeah, we must say it!
Basically, the website has a Job Success Score (JSS) rating which is alien to most of the sellers. They do not know the exact parameters which Upwork considers while giving them a JSS.
Most of the buyers use a filter of JSS above 90 but they do not know that they can hire better talent and get better quality in some lower JSS.
However, there are different badges that help see the level of a seller on Upwork. You can make a better a more informed decision of hiring here.
6. Speed Of Hiring
For all your projects, you definitely need swift hiring. So, this is one of the important factors you should focus on.
You really need to read How To Make Money On Fiverr
Speed Of Hiring Fiverr
It provides an ease to hire a person without communicating with the person.
But!
It is a mixed blessing.
Here is why!
There are certain jobs that are pretty straight forward like having a 4,000 words article on the topic "Upwork vs. Fiverr – What is the Best for freelancers". You can give an outline of the article and send some samples and get your work done without communicating with the seller.
On the other hand, certain jobs like website designing or logo designing need something more. You cannot just write in the instructions to make a website that can sell any of your services or products.
In fact, there is a complete set of instructions that you need to discuss with the person. If you have something else in your mind and the delivery is different then it will cost you a lot of time.
You may end up canceling your order and the seller is also feeling sad for the same reason.
Let me say one thing!
Seller will be sadder as on one hand he/she lost the expected earning but on the other hand, order cancelation leads to profile degradation in the Fiverr Search Engine.
Speed Of Hiring Upwork
I put both in the same category for choosing sellers to live but if you place a job then Upwork does not take time to approve.
You place a live job but Fiverr takes time to review your placed job.
Alert!! Read Fiverr Algorithm 2021: Fiverr Ranking Algorithm 5 FAKE Tips
7. Affordability
No!
Do not think that either of them is affordable!
Either Fiverr or Upwork may cost you a lot of money or time or both.
See, Fiverr has got fame due to its being a $5 marketplace but actually, you can but form Upwork in $5 as well but not as much as on Fiverr.
Outsource Your Work: Hire Freelancer For $1 Only
Is Fiverr Really Affordable?
Services can be bought at $5 but there is a big question mark on the quality of the services. Overall, there are a lot of small business owners who do not recommend buying from Fiverr as they faced issues with the orders due to their being cheap.
But, yeah!
If you can invest some time to look deeper and make some analysis then you can make a better decision to save your money.
Is Upwork Really Affordable?
Most of the sellers will agree to work in $5 as being new they need reviews and ratings. But it is maybe a thing of the past now as the website has changed its membership policy and sellers have to pay a lot to bid on a single project.
So, Upwork is not more affordable than Fiverr.
Recommended: Fiverr Seller Fees: Secrets/Frauds/Tips/Proofs
8. How To Pay
There are different payment options which each of the websites offers.
How To Pay On Upwork
You must have PayPal, Visa, MasterCard to pay on the website.
There is a 2.75% service fee.
Availably of invoices
In-house tax payment system
Escrow service
How To Pay Fiverr
Supports PayPal, Visa, and MasterCard
Take a look and understand the service fee.
Outsource Your Work: Hire Freelancer For $1 Only
I am good at maths!
Availability of invoices
Escrow service
9. Work Monitoring
This is one of the important features which every buyer will want to compare between both the websites.
Upwork Work Monitoring
It gives a well-framed set of milestones where you can monitor your work and see what is going on and up to how much extent the work has been completed.
It keeps both the seller and the buyer comfortable. You can communicate and set different milestones with the seller and things will be smooth.
Fiverr Work Monitoring
Work management is a bit ambiguous. You just place an order and make a full payment. There is a limit of certain days on which your project will get completed.
If you do not stay in touch with the seller, then there is a possibility that your work quality will not be as good as expected as the seller must be doing it in the last hour.
10. Dispute Resolution
Where there is work, there is a dispute!
Take my quotation!
If there is not a proper dispute management system in any platform then your money is not in safe hands. So, let's see how Upwork or Fiverr resolve the disputes!
Upwork Dispute Resolution
You get a mediator who will take an unbiased decision of the whole work and will try to understand what actually happened.
So, if you are on the right side and your claim is logical then you will get a money-back. Otherwise, Upwork will pour that money into the account of the seller.
Fiverr Dispute Resolution
As compared to Upwork, Fiverr does not provide you with a mediator.
But!
Fiverr is very notorious among sellers as they say that it actually supports buyers in most of the cases.
Outsource Your Work: Hire Freelancer For $1 Only
It may be a piece of good news for you but truly there are a lot of sellers who face this problem and complaint about the buyers and do not feel like justice is being done.
Fiverr holds the right to pull money out of the sellers' account and give it back to you as a buyer. It can happen even with those orders which are complete. (within 14 days of payment release in seller's account)
Final Verdict: Fiverr VS Upwork For buyers
| | | |
| --- | --- | --- |
| Item | Fiverr | Upwork |
| Professionalism | 5/10 | 8/10 |
| Reliability | 10/10 | 10/10 |
| Affordability | 8/10 | 6/10 |
| Refund | 10/10 | 10/10 |
| Dispute management | 7/10 | 8/10 |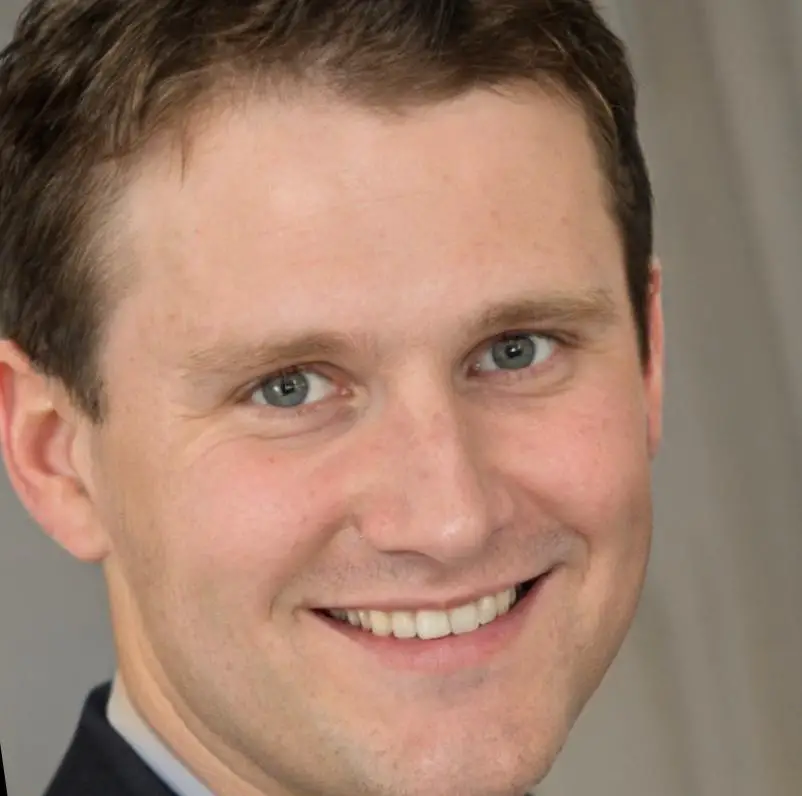 Authors: Jack John & Alexa Smith
Jack and Alexa have been working in the online earning space for 4 years and have interviewed multiple Upwork, Fiverr sellers to get the actual insights about these freelance platforms.
Chief Editor & SEO Auditor: Adila Z.